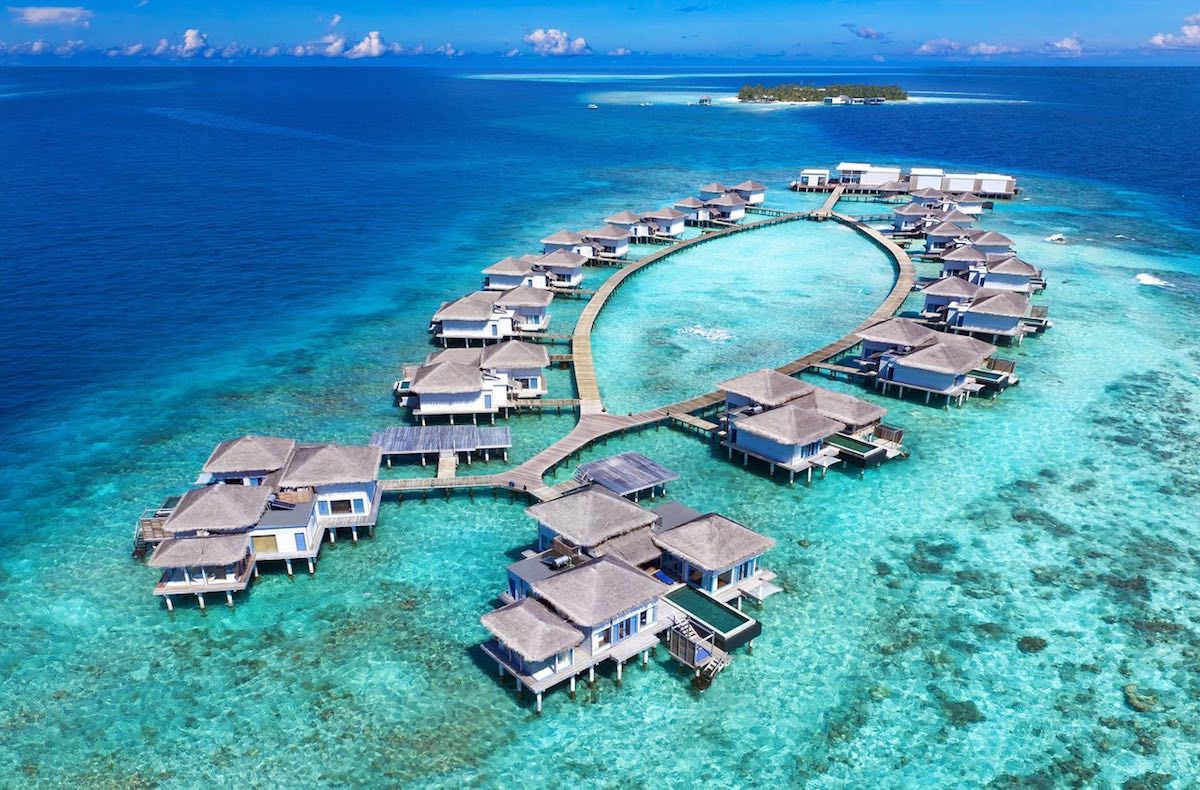 This past year has been stressful and challenging, so as tourism picks up again, a dreamy island getaway sits high atop many jet-setters' post-pandemic wish list. Clear blue oceans and white sand beaches are ideal for serious pampering and relaxation, but its top-of-the-line amenities that truly set an island vacation apart. With many options for luxury accommodation, personalized service and top-notch cuisine, the Maldives archipelago in the Indian Ocean offers so much potential for wildlife-watching and beach-going adventures. But the Meradhoo resort in the Maldives, owned and operated by the Singaporean hotel chain Raffles, takes leisure and fun in the sun to a whole new level.
Over the Top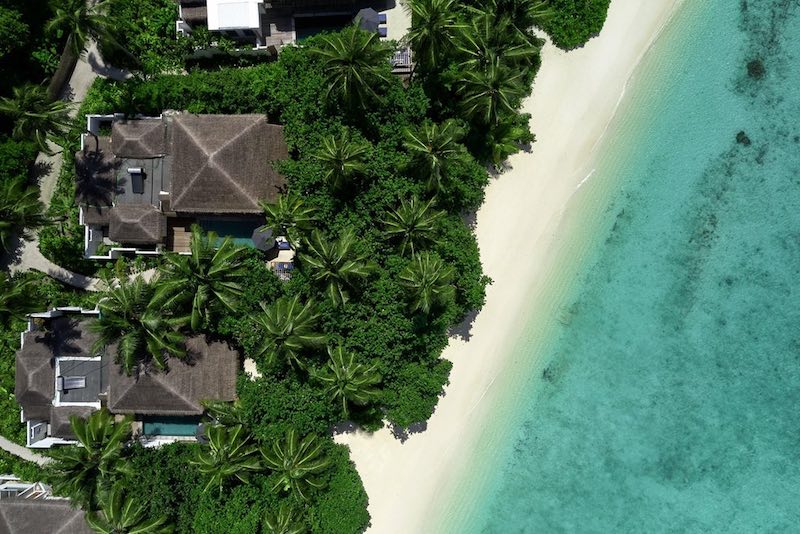 To say this exclusive resort is over the top feels like an understatement. It's hard to find this unique blend of translucent ocean waters, vibrant sunsets, lavish spa facilities, and world-renowned hospitality anywhere else. With 38 airy villas spread across two islands, Raffles Meradhoo is dedicated to providing sublime service to guests from all over the world.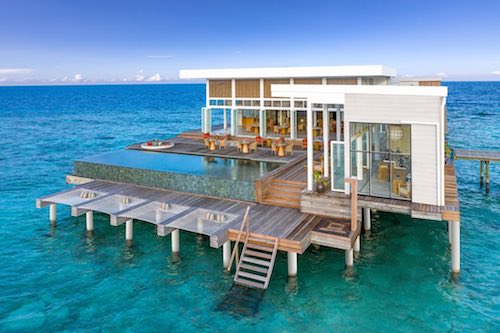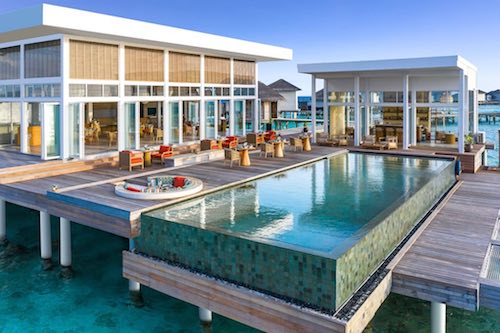 What could be better than washing away your concerns in the South Asian seas and basking in the year-long sunshine? At Raffles Meradhoo, even the most over the top island vacation dreams become a luxurious reality.
A Resort Like No Other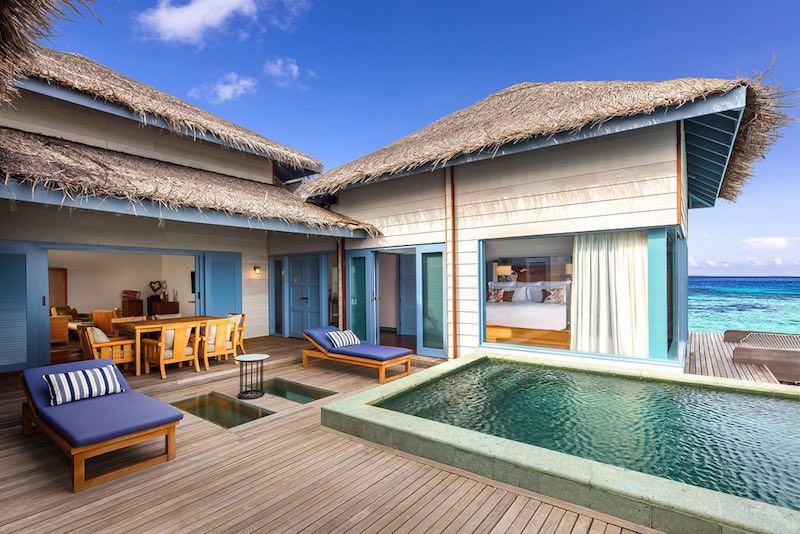 Imagine snorkeling through rows of coral reef, watching fish, stingrays, and other marine life glide past your line of vision. Imagine sprawling on a glowing white sand beach, sipping a beverage as the ebb and flow of the ocean tides serenades your senses. Imagine sitting back and watching the horizon burst into hundreds of eye-popping colors as the sun sets and the moon rises, lulling you to a peaceful sleep. All of these experiences and more await patrons of Raffles Meradhoo resort, and no other regional resort provides these experiences coupled with an innovative, environmentally conscious business model. Wildlife preservation plays a central role in the daily operations of the resort, which has banned plastics, planted chef gardens, and made environmental education a key component of its wildlife tours.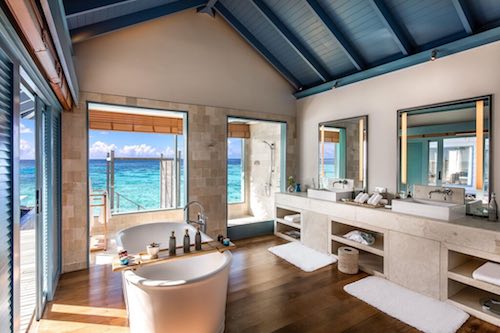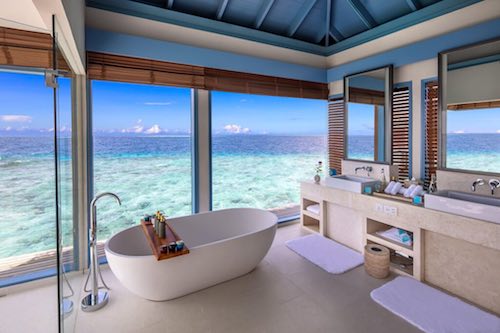 Some other features that make Raffles Meradhoo such a unique getaway are its two separate island locations. One island boasts an overwater enclave, full of open and airy villas, while another is home to a breath-taking lagoon, thick foliage, and perfectly maintained beaches. At both, guests can do yoga while staring out at the crystal-clear ocean, and the island's bars, restaurants, and fully equipped spa facilities are perfect for unwinding and socializing with other visitors and locals. Remote yet lively, there's always something to do in this little slice of paradise, and it's this range of activities and environments that make a visit here so relaxing and restorative.
You Won't Want to Go Home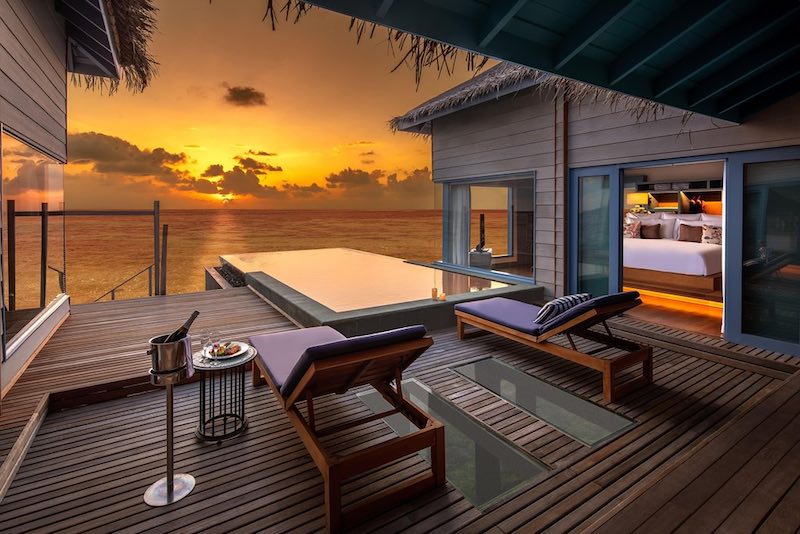 With hassle-free room service, a dedicated staff, balcony views, and spotless suites, Raffles Meradhoo in the Maldives is an ideal sanctuary from the stresses of life and the hectic nature of last year. Whether you're arriving as an experienced jetsetter or completely new to this gorgeous region of the world, the Maldives is the prime location for making memories and growing closer to the ones you love. At this secluded resort, visitors can immerse themselves in the lap of luxury, private pools, or in the warm waters of the Indian Ocean, discovering the untapped world of stingrays, whale sharks, turtles and coral reefs. The resort's commitment to coexisting with the natural world also gives guests an up-close look into the future of sustainable hospitality. Setting off to this over-the-top vacation spot will not only inspire and rejuvenate your soul but also make you want to drop anchor and never leave.