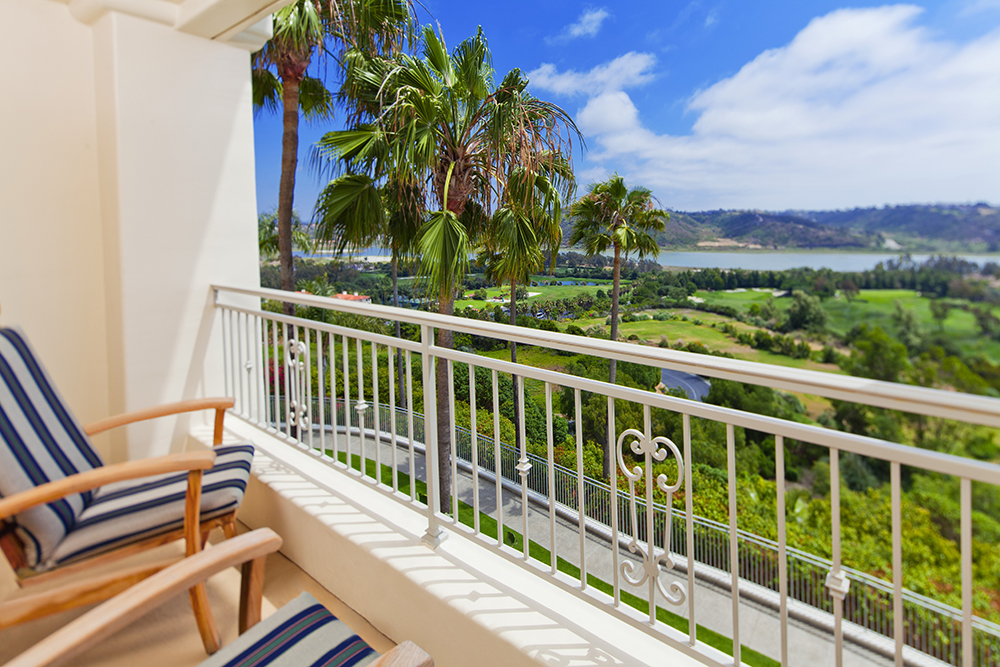 Carlsbad. Refereed to by the locals as "The Village By the Sea," this splendid seaside resort city is one of the most picturesque in all of Southern California. Located 35 miles north of San Diego, it is renowned for it's lush, rolling hills and pervading tranquil atmosphere, making it an idyllic vacation and retirement community. Each of the seven miles of Pacific Ocean coastline that Carlsbad occupies are densely packed with beauty, and so naturally, there are several resorts that try to capitalize on it, but one clearly stands above the rest.
Situated on 200 idyllic acres along the Batiquitos Lagoon (a peaceful wildlife sanctuary overlooking the Pacific), the Park Hyatt Aviara Resort, Golf Club & Spa is a Forbes Five-Star and AAA Five Diamond resort that perfectly compliments its pristine surroundings. The stunning, Spanish-style, luxury retreat features several gourmet on-site dining options, a world-class spa with luxurious treatment rooms and outdoor whirlpools, two massive swimming pools (including one that's for adults only), a gorgeous tennis facility, and a very challenging Arnold Palmer-designed golf course (more on that latter). Almost every amenity at the epic Aviara is exquisite and tastefully crafted.
While the hotel is certainly family-friendly — and excellent place to bring the kids to peacefully recharge during breaks from nearby Legoland — the hotel is also a great place for a romantic getaway or an escape from the kids. In fact, it's rare that you find a hotel that is able to achieve this balance so harmoniously. Usually you can't attain both. A perfect example is the beautiful, aforementioned adults-only pool. Quiet and serene (and overlooking the sweeping valley and lagoon), it never lets you remember that there is a massive pool filled with families just across the foliage.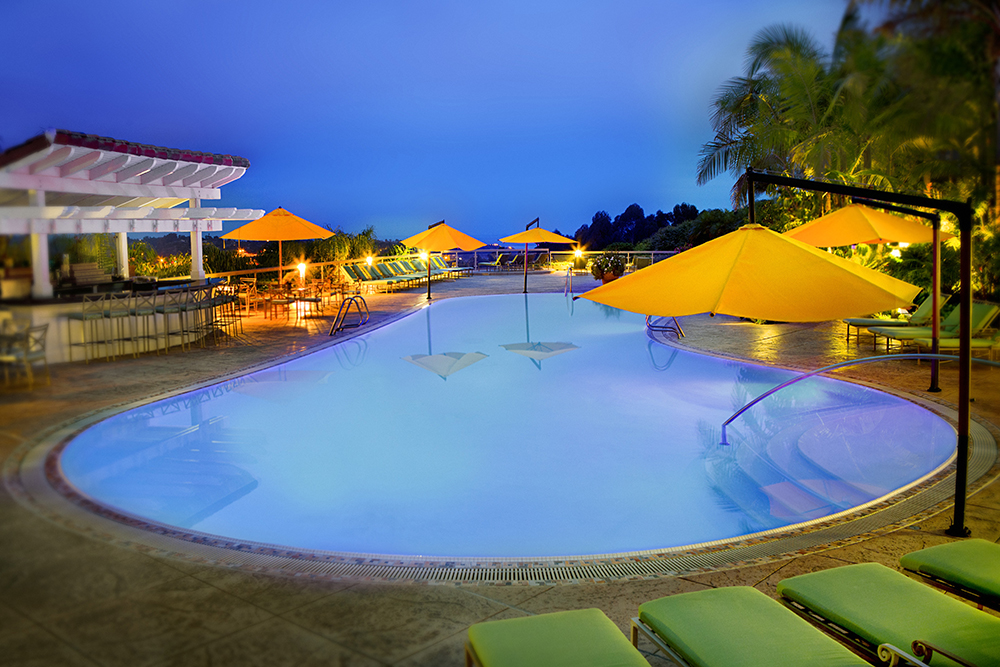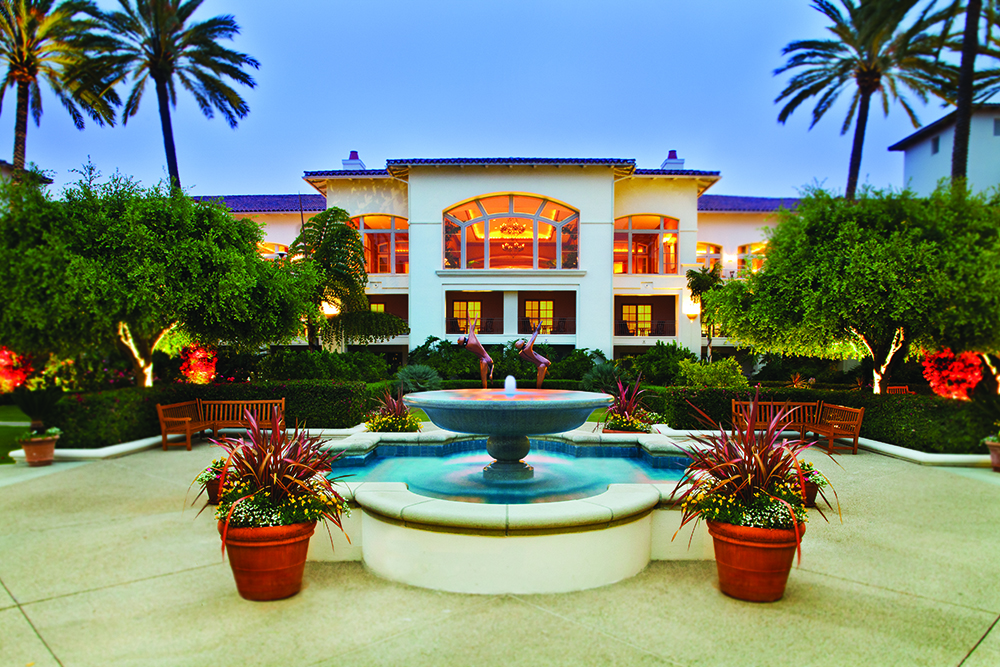 Each of the 329 guest rooms at the Park Hyatt Aviara is sumptuous and well-appointed with all the modern amenities. The décor is decidedly traditional, but far from mundane, and almost every room has an incredible view. The bathrooms are lavish and the housekeeping service was among the best I've seen. (Those who spend a lot of time in hotel rooms will value those last two pieces of information.) What struck me most was both the sheer size of the standard rooms — although the suites are still the way to go — and how isolated from outside room and hallway noise you are. The latter can be attributed to the thick concrete walls (a rarity in resorts of this magnitude).
One of the most prestigious golf courses in all of the San Diego area, the Arnold Palmer-designed, 180-acre course at Aviara is a breathtaking sight to behold. The King masterfully crafted the course to embrace the natural beauty by surrounding the holes with gorgeous trees, flowers, and plants. It is honestly one of the most aesthetically pleasing courses I have ever seen. But Palmer also designed it to challenge and entice. With its rolling hills and undulating greens, the course at Aviara is an exhilarating challenge for golfers of any skill level.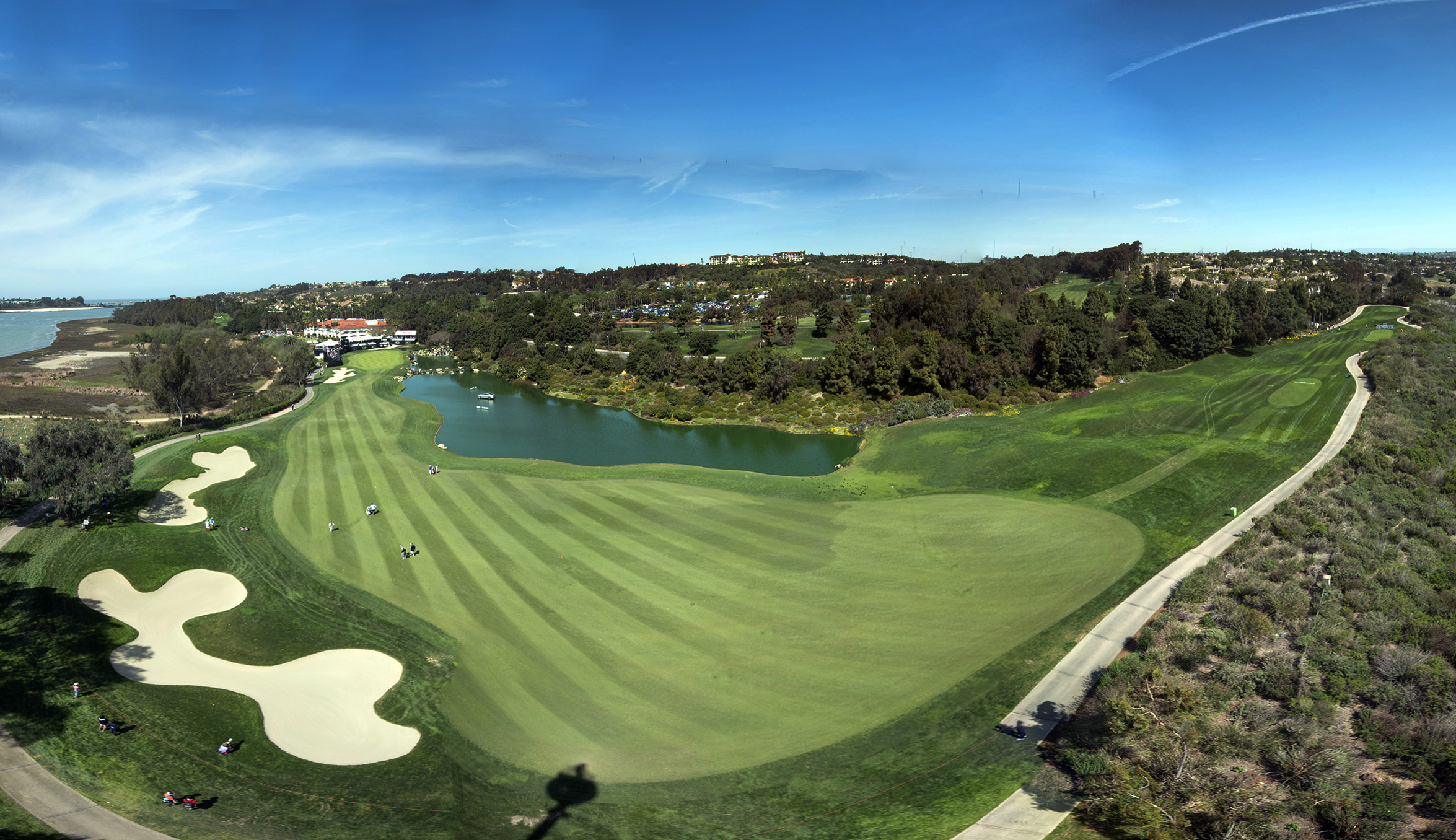 During my stay, I had the pleasure of attending the annual LPGA Kia Classic (one of the most prestigious tournaments in women's golf), and walk the course with a grouping of players. Two things really stood out to me during this incredible experience. Firstly, traversing the course (as opposed to driving in a golf cart like most who play it), I was able to fully appreciate it's architectural ingenuity and be enveloped by its natural splendor. It really is a stunning sight to behold. Secondly, as one of the pros (whose name I won't divulge) was quick to point out after four-putting a Par 4, Aviara is a rather challenging course. Bring your A-game.
Each of the two main restaurants at Aviara are noteworthy. Argyle Steakhouse is far more than a typical "19th hole" eatery and regularly attracts many locals for a reason. Chef Kurtis Habecker (L'Orangerie, Aubergine) manages this traditional-style steakhouse which features splendid cuts of meat (California natural Prime and American and Australian Wagyu), a twelve-page wine list, and innovative craft cocktails. Both the patio and the dining room offer sweeping views of the golf course and lagoon. While you cannot go wrong with any of the cuts on the menu, I highly recommend opting for the cognac and green peppercorn sauce. There is also a newly-implemented "steak knife concierge program" which is a ridiculous as it sounds, but also kind of amazing and very Jetset. For no additional fee, a very knowledgeable concierge will help you select just the right knife to savor your prime cut of meat.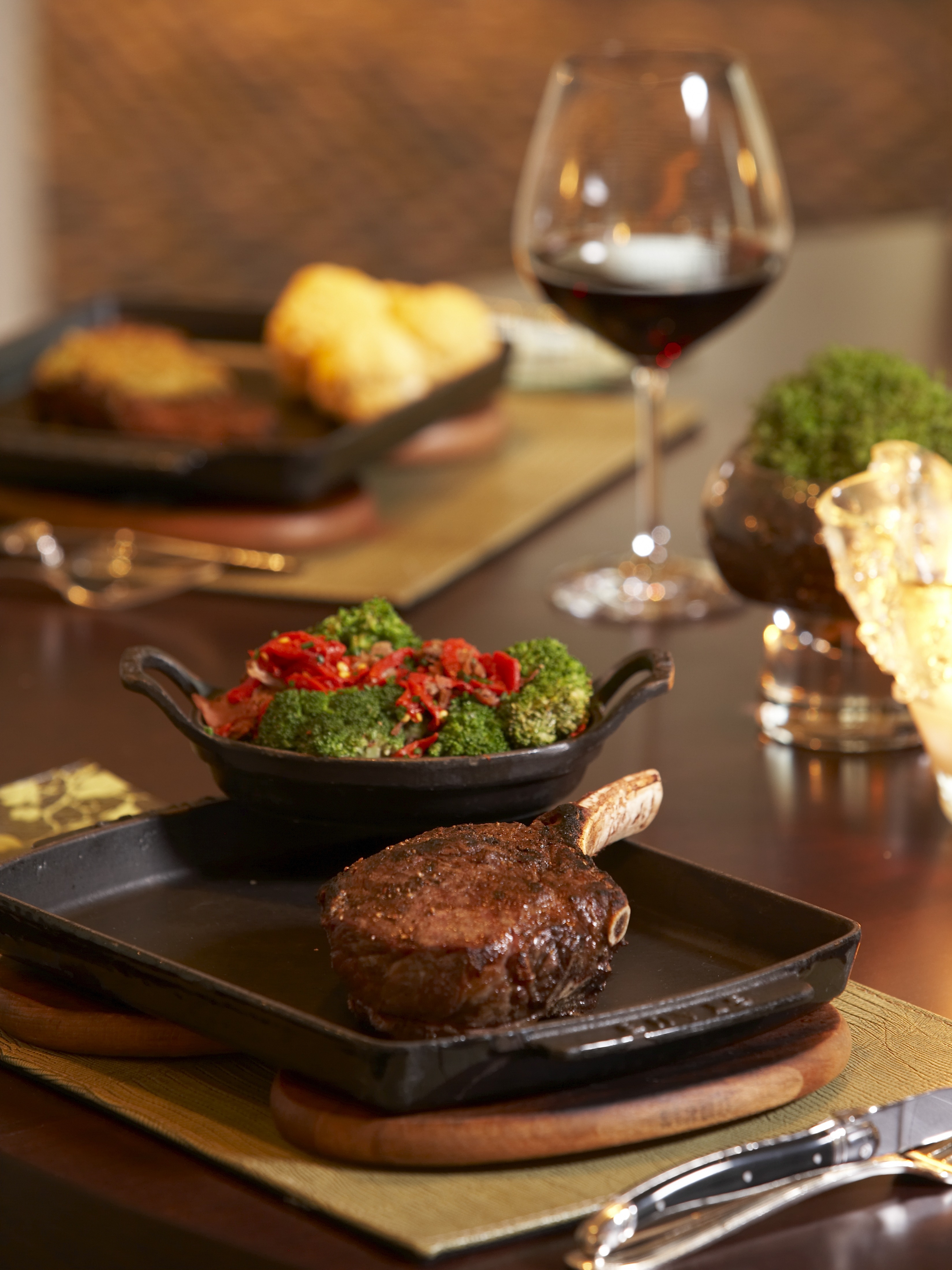 On the other end of the spectrum you have Vivace, a very innovative and modern Italian restaurant. Italian for "alive," Vivace features an impressive menu of creative and lively spins on classic Italian dishes. Reflecting that theme, with its beautiful terrace and an inviting fireplace, the décor is also an exceptional juxtaposition of modern and traditional stylings. There is also a robust wine list which helped Vivace earn the coveted "Award of Excellence" from Wine Spectator. A la carte menu standouts include rabbit tagliatelle and lobster risotto, but you can also elect for a prix fixe menu skillfully prepared by chef de cuisine Kevin McCarthy.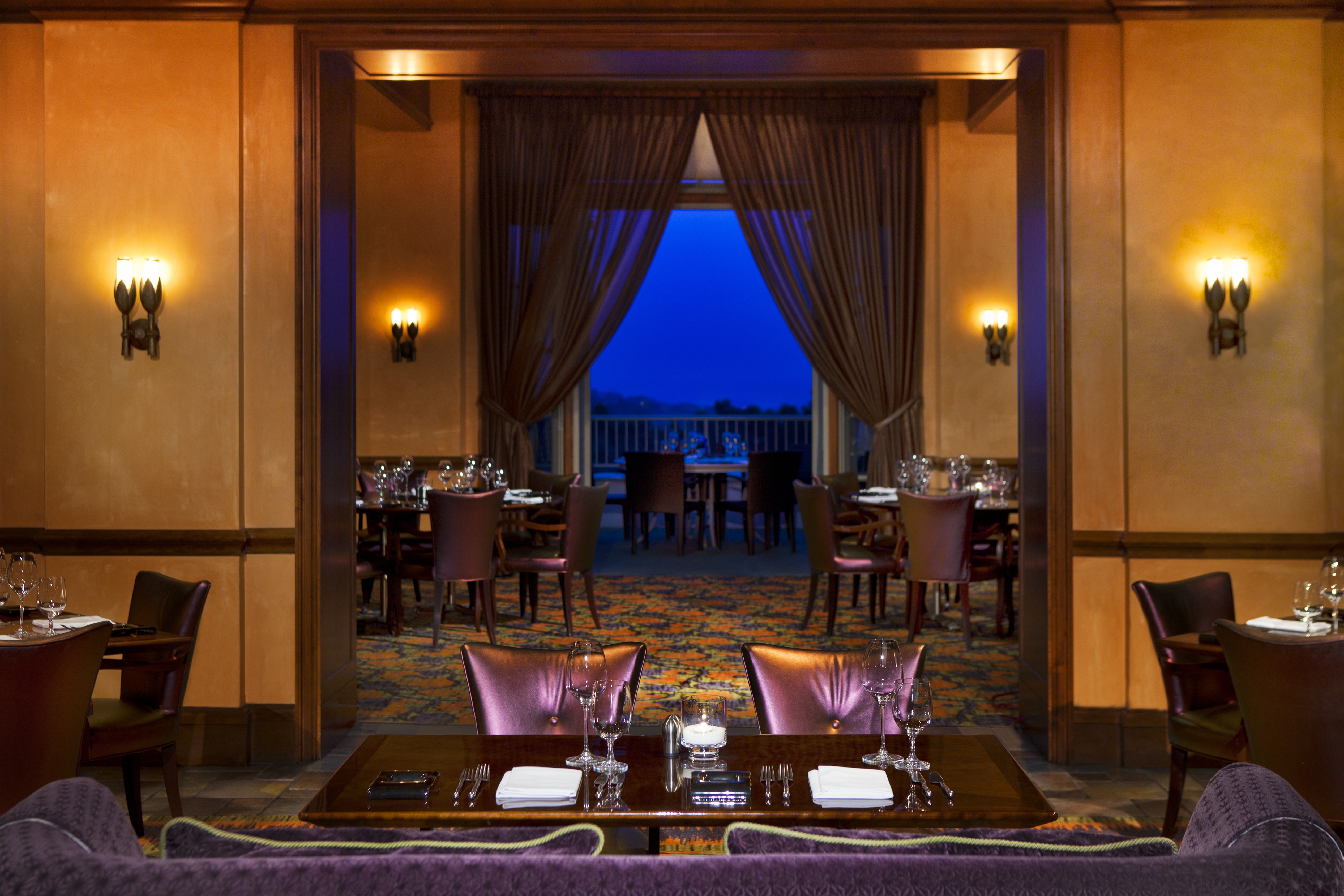 The Aviara Spa was designed under the pretense of creating an entirely bespoke experience, and that is just what they offer. The entire staff goes to great lengths to make sure that your spa treatments are perfectly tailored to your relaxation needs and desires. The 15,000 square-foot spa also features 20 treatment rooms, a stunning indoor solarium lounge area, whirlpools, saunas, steam rooms, and more, making it an excellent place to unwind after a long day of golf.
The tennis center onsite at Aviara is certainly also worth mentioning. Surrounded by stately palm trees, this world-class facility features four Deco Turf hard courts and two Har-Tru clay courts. The local pro, Steve Halverson, brings a lifetime of experience to Aviara. A member of Peter Burwash International for over 36 years, Steve has played in over 50 countries and is a pro in every sense of the word. Carrying over the bespoke theme, Steve specifically caters his lessons to each individual student and his knowledge is truly invaluable. Under Steve's guidance, it is easy to see why Aviara is rated as a Top 50 Tennis Resort in the world.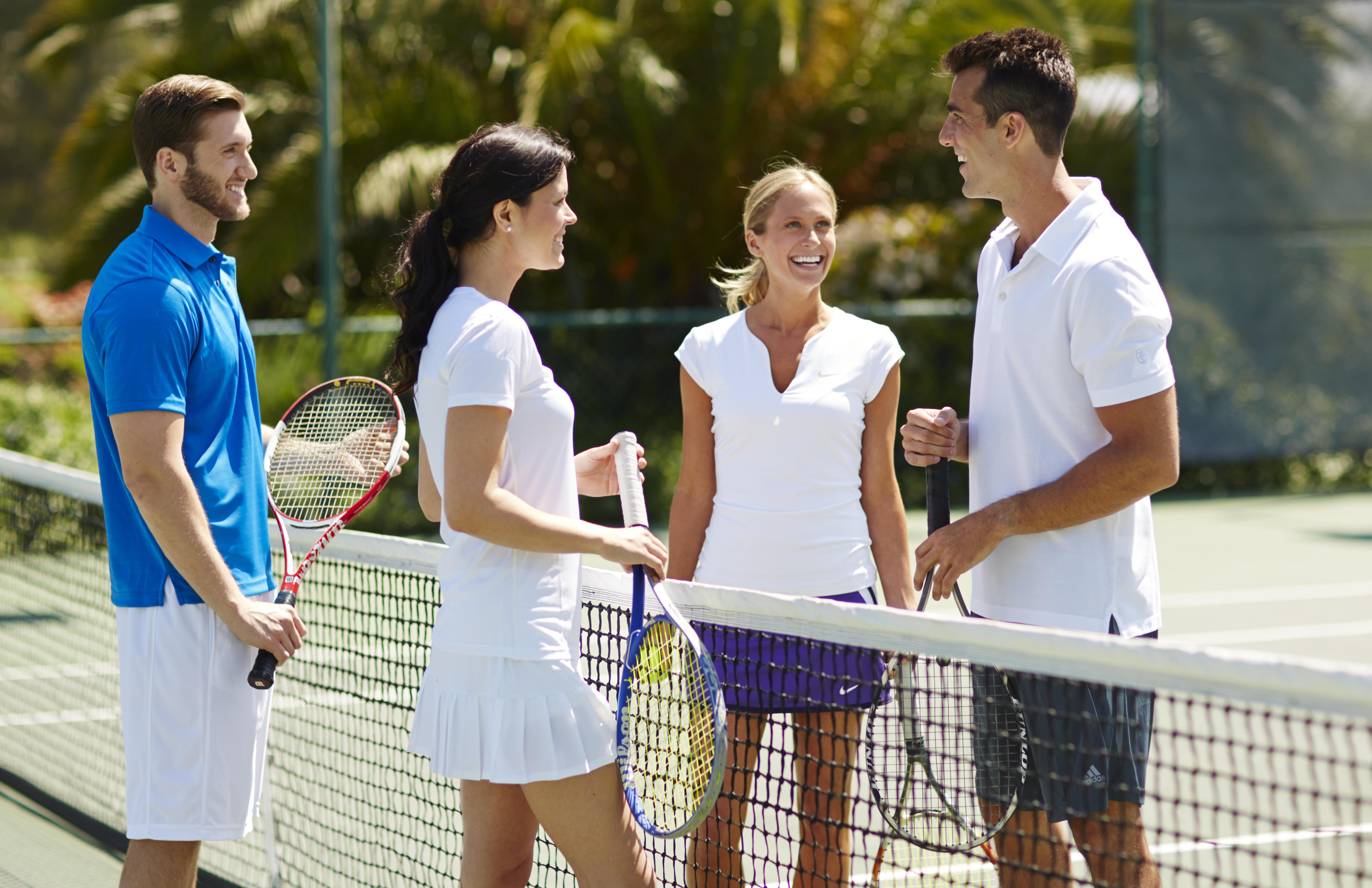 In closing, the Park Hyatt Aviara Resort is not just the best option to stay in Carlsbad, it's also one of the best in San Diego and maybe even all of Southern California. It's family-friendly but also offers seclusion for adults, has two unbelievable restaurants, boasts a brilliant golf course, and has five-star amenities across the board. When also considering that the resort is located just minutes from the nearest FBO (McClellan-Palomar Airport), Aviara is an easy recommendation to any jetsetter.