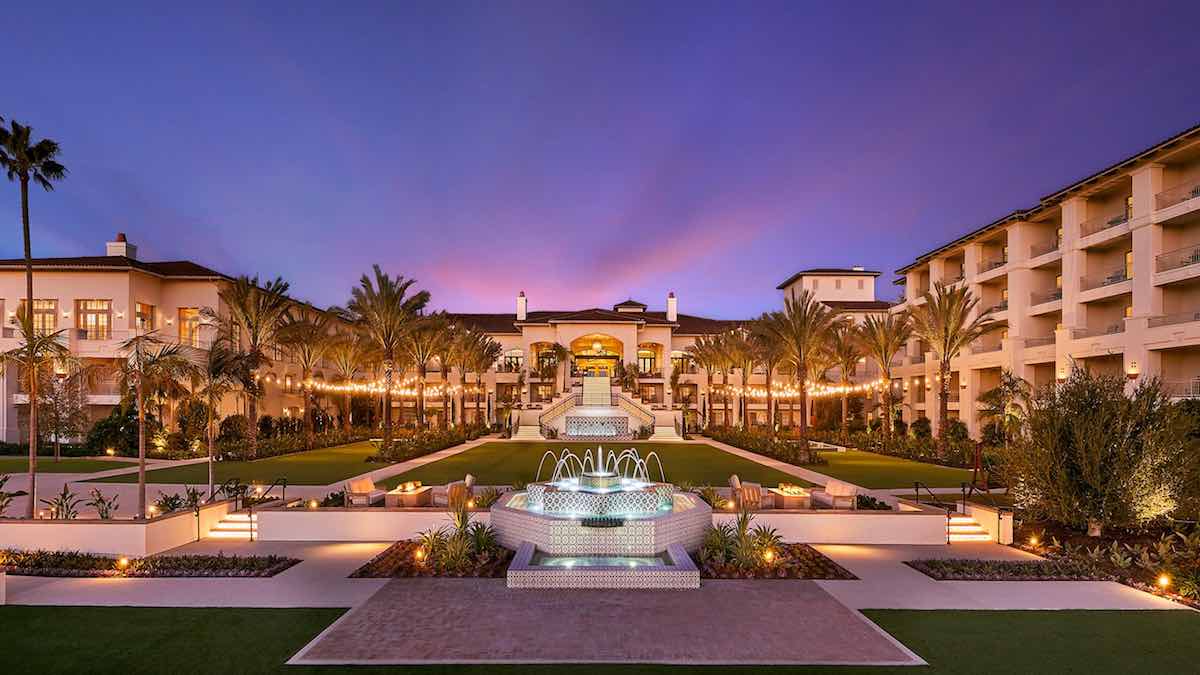 When it comes to luxury accommodations in Southern California, the newly reimagined Park Hyatt Aviara Resort, Golf Club & Spa is setting new standards for affluent travelers in search of an exceptionally elegant experience. The resort's recently completed $50M renovations have helped position the hallowed hideaway of the rich and famous as SoCal's premier open-air post-COVID-era retreat. Secluded away from the busy beach resorts and popular tourist attractions of San Diego's colorful metropolis, the Park Hyatt Aviara provides an excellent alternative for jetsetters who prefer a more sophisticated stay. We were recently honored to be one of the first publications to cover the newly renovated property, with the opportunity to take in all that the Aviara has to offer. The experience certainly went far above and beyond our expectations.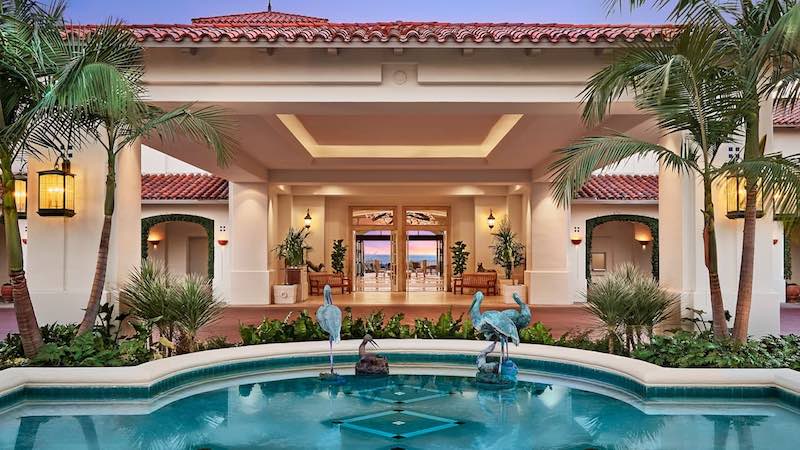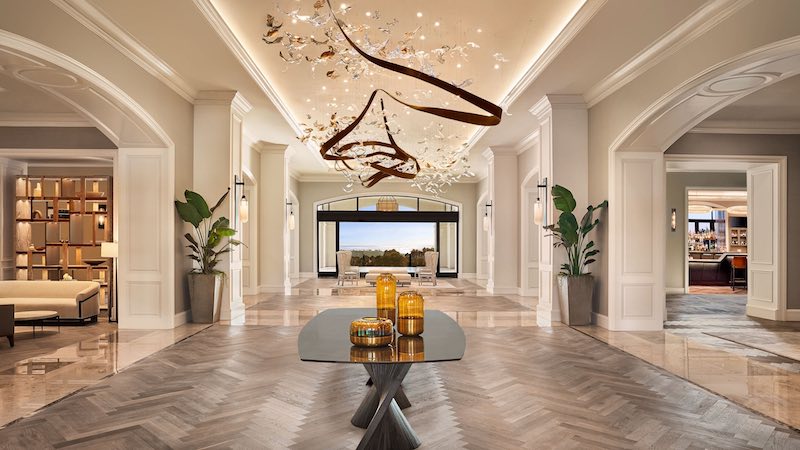 Perfectly positioned in the heart of the affluent Carlsbad neighborhood with which it shares its name, Aviara's recent renovations further cement its legendary status, having earned the property both the prestigious Forbes Five-Star and AAA Five-Diamond awards. The lavish resort covers more than 200-acres of lush landscape and is brimming with amenities capable of meeting any guest's expectations. From the Arnold Palmer signature golf course and world-class dining, to the stunning 15,000 sq-ft spa and immaculately manicured gardens, the Aviara provides a luxurious alternative to San Diego's more common hotel options. Originally developed as part of the Four Seasons resort collection, the illustrious property was rebranded in 2010 as the Park Hyatt Aviara, Golf Club & Spa and saw its modern-day makeover completed during the pandemic in the fall of 2020.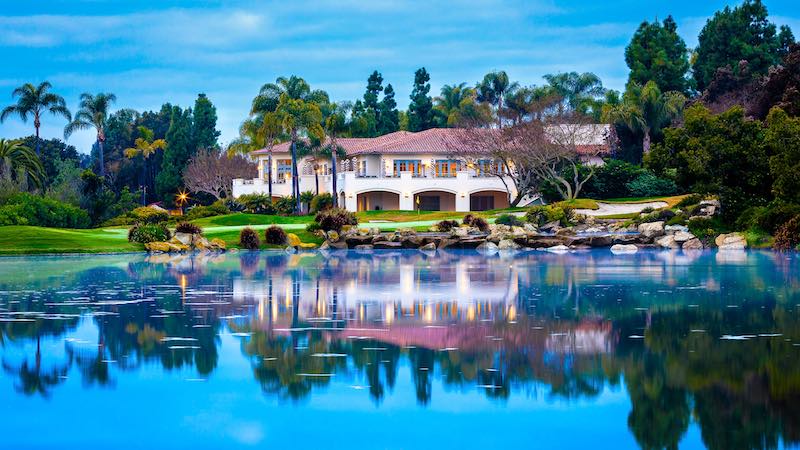 Each of the Aviara's 327 completely redesigned guest rooms and 43 luxury suites boast ample space and easy access to the resort's various amenities. Rooms on the main floor include fully furnished terraces (perfect for those who prefer traveling with their posh pets), while coastal view rooms feature marble bathrooms, jacuzzi tubs, separate living room areas, and balcony seascapes of the Pacific Ocean. For golf lovers, Aviara's 1,640 sq-ft Palmer Suite includes the unique addition of a patio putting green for honing your short game prior to your scheduled tee time. One thing is certain: no matter which room you choose at this resort, you are sure to be impressed upon arrival and depart feeling vibrantly rejuvenated.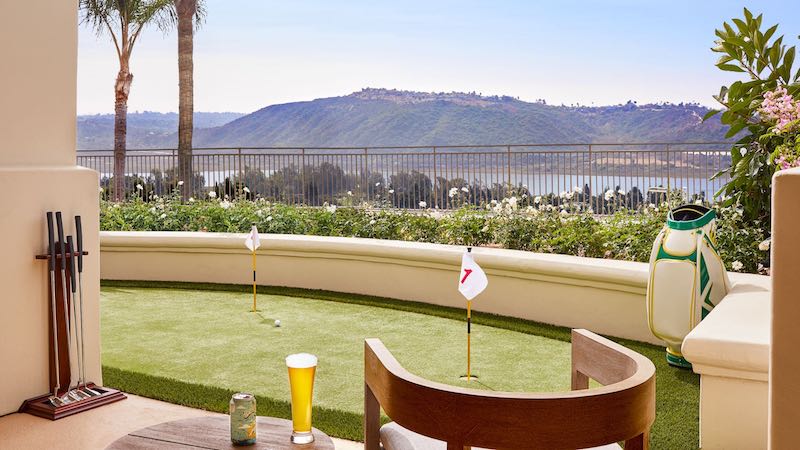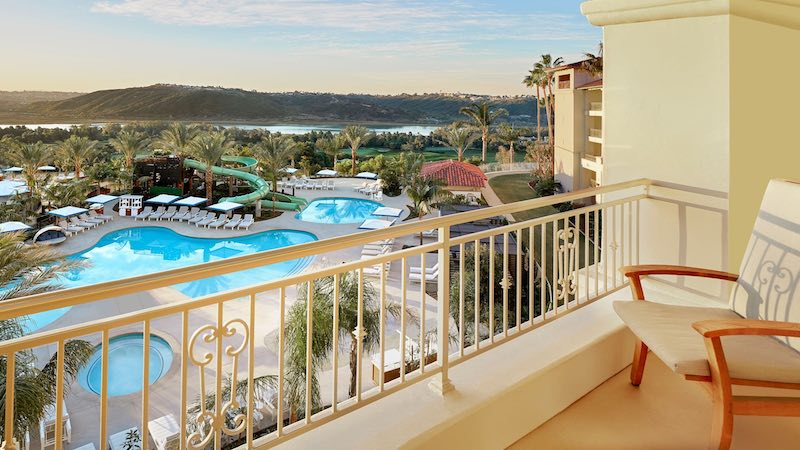 When it's time to eat, Aviara's three on-site restaurants cater to a variety of tastes. Whether you're looking for a cocktail and casual bite at the hotel's Pacific Point lobby bar, or want to enjoy breakfast and room service from the Baja-inspired Ponto Lago, the abundant dining options at Aviara are designed to satisfy any appetite. The resort's new gourmet restaurant, Ember & Rye, arises out of a collaboration with world-renowned chef and TV personality Richard Blais. Serving a sumptuous selection of surf-and-turf options influenced by local ingredients and flavors, the popular palate-pleasing eatery is strategically located overlooking the 18th green in a casual vintage clubhouse setting. A dedicated shuttle to transport guests to and from the delectable dining experience runs throughout the evening, so you can enjoy a drink with your meal without needing to worry about traversing across the expansive property. Our driver offered a few noteworthy recommendations including the clever Oysters & Pearls appetizer featuring nitrogen-frozen edible "pearls" which added a nice touch to the popular menu item. The Aviara Golf Club is home to the annual LPGA JTBC classic, and Ember & Rye's clever location provides the ideal opportunity for golf enthusiasts to soak up the Southern California sun while enjoying a delicious meal along the outskirts of the phenomenal Arnold Palmer-designed golf course.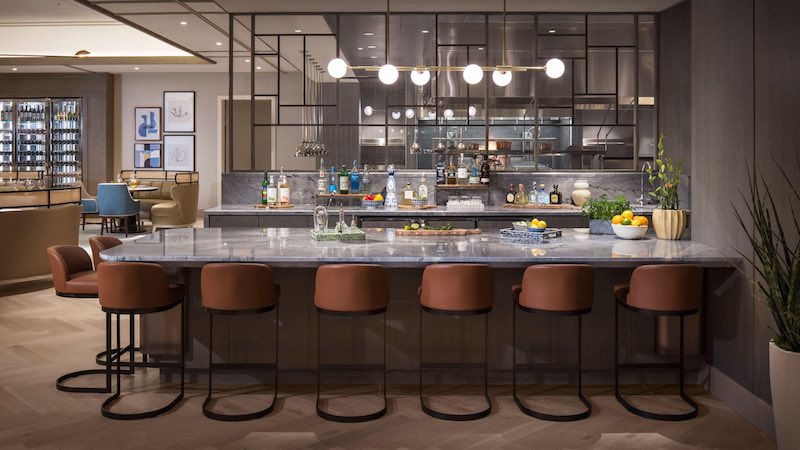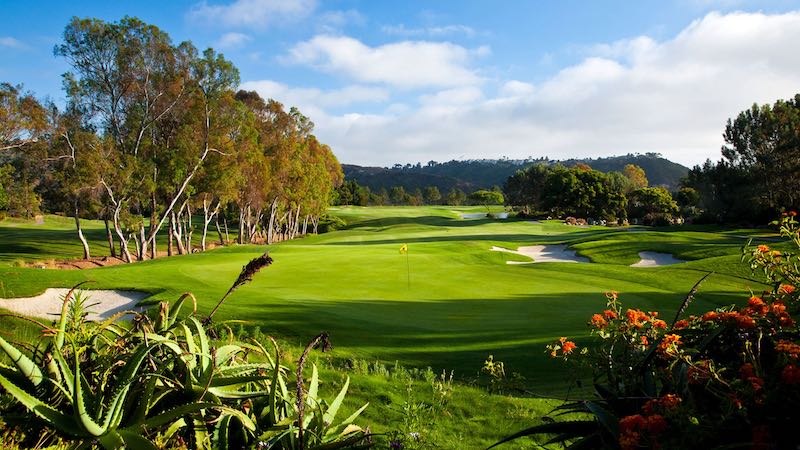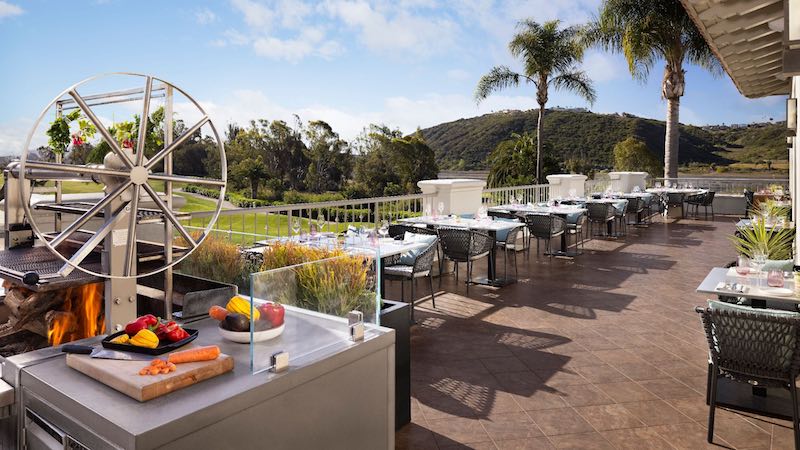 Speaking of golf enthusiasts, Park Hyatt Aviara also offers guests the opportunity to reserve one of two Topgolf Swing Suites. Located directly across from the Pacific Point lobby bar, the popular entertainment option gives guests access to virtual golf simulators with food and beverage service, as well as HDTVs and a music player. It's a great way to spend a few hours with your group of friends or family while also perfecting your golf swing.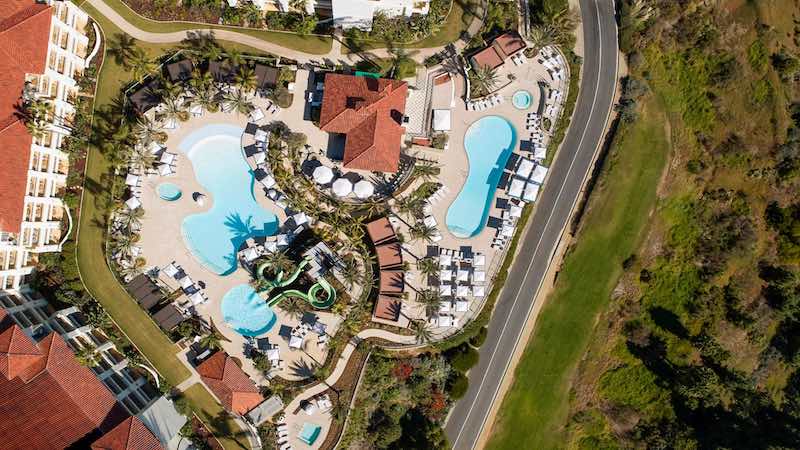 Additional entertainment amenities on the property include state-of-the-art tennis facilities, a large recreation center and game lawn located at the Aviara Golf Club that offers volleyball, a croquet field, horseshoes, a badminton court and bocce ball, and two well-equipped swimming pools. For the latter option, the Splash Pool Deck features an all-new two-story waterslide (similar to what you might see at a high-end resort in the Caribbean) along with beach entry pool and splash pad for smaller swimmers, while the adults-only Ocean View Pool Deck provides a selection of private cabanas perfect for spending a relaxing afternoon with views of the nearby Batiquitos Lagoon and Pacific Ocean. Having had the chance to enjoy a few hours in a poolside cabana, we can confirm it's a great substitute for a day at the beach if you prefer to avoid the big crowds and parking pains of the area's popular tourist spots.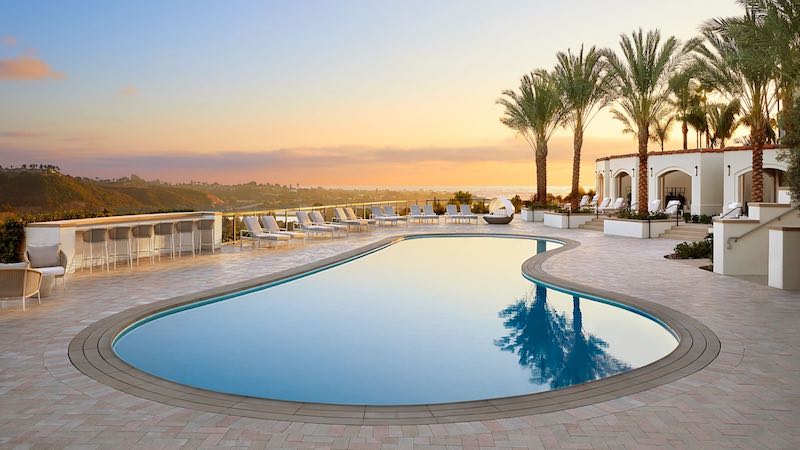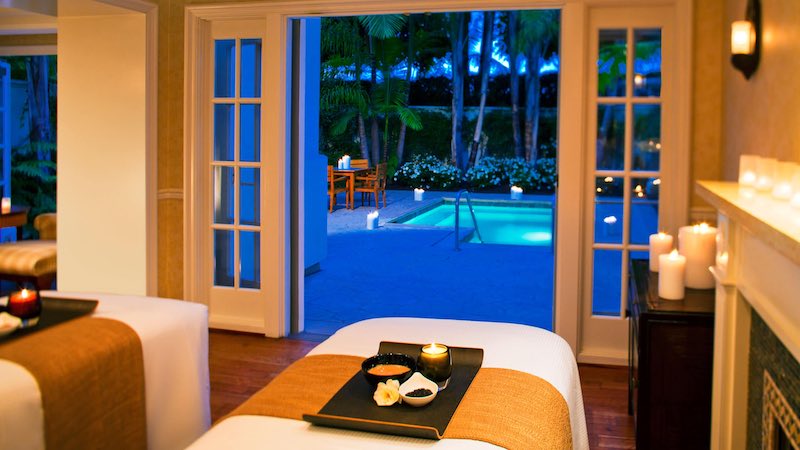 If relaxation sits at the top of your priority list, the world-class Aviara Spa comprises an impressive 20 treatment rooms along with an indoor solarium lounge, whirlpools, saunas, steam rooms, and separate men's and women's locker rooms. The floral-themed oasis offers a variety of skincare and massage options, ranging from traditional Swedish massage to sea stone and deep tissue techniques guaranteed to leave you feeling refreshed and ready to make the most of your travel experience. A number of luxurious facial and body scrub treatments using signature mineral oils and masks, as well as private fitness classes and complimentary valet parking, are also available.
After spending a few days at the sensational Park Hyatt Aviara, Golf Club & Spa, we have to admit it was hard returning to reality. For those planning a visit to the sunny city of San Diego, we can't think of a better option for luxurious accommodations, unmatched amenities, and unparalleled service. It's a true five-star experience worthy of any jetsetter's consideration.