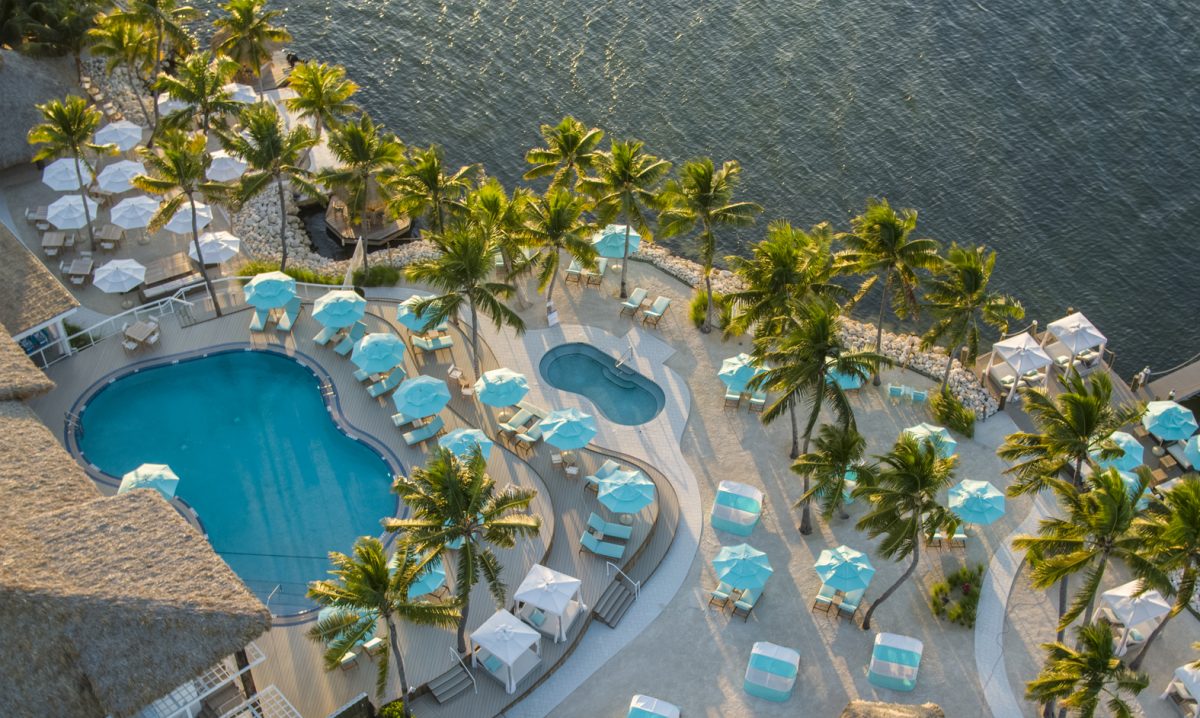 For the discerning Jetset traveler seeking a secluded tranquil tropical escape, look no further than the renowned Bungalows Key Largo.
A mere 75 minute drive south from the Miami Airport, or for the adventurous Jetsetter opt for a 20 minute sea plane ride from Fort Lauderdale executive airport to the northernmost island in the Florida Keys, and you will arrive at the doorstep of this stunning new 12 acre, 135 private suite tropical paradise. The all-inclusive adult only wonderland, nestled within a botanical garden at the edge of the Atlantic Ocean and skirting the Everglades National Park, provides guests with the opportunity to be immersed in a visually spectacular and timeless elegant paradise truly beyond description.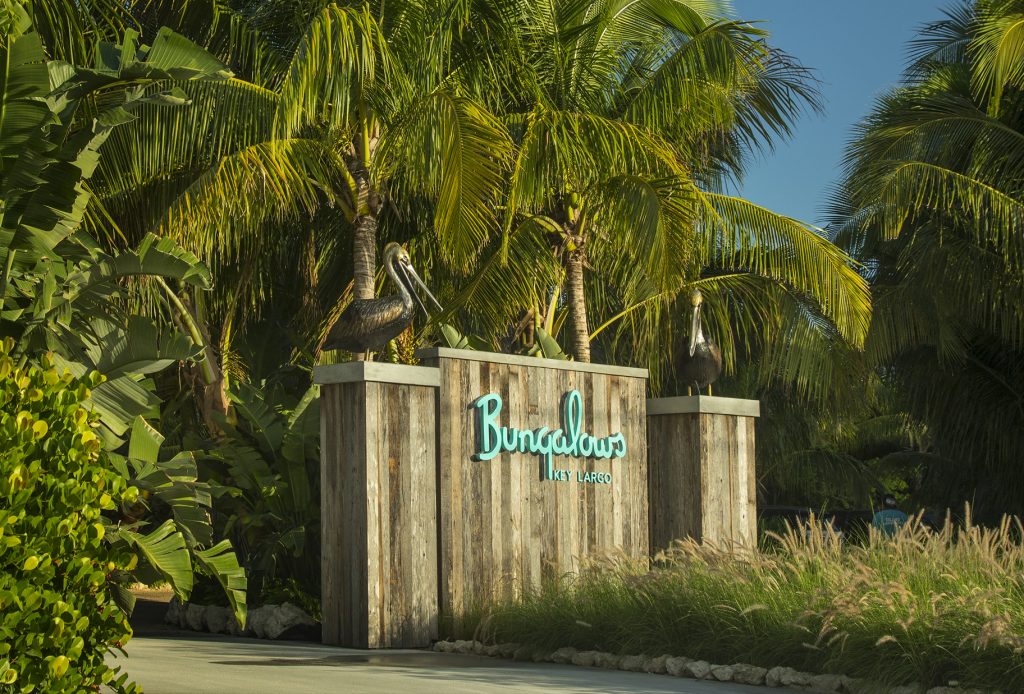 The tranquility extends throughout the entire resort. From the property's private beachfront guests can enjoy snorkeling, paddle-boarding, kayaking and boating on the environmentally friendly resort supplied electric Duffy boats. Additionally, a 38-foot sailing catamaran is available to take out around the property—as is a more powerful 40-foot Intrepid powerboat for private charters and fishing expeditions.
Once back at the resort and inside your private suite, all which range from 900 square feet to 1,100 square feet, complete with bespoke fixtures and a beige soothing color scheme, one can relax on the private verandas, or soothe away your tired body in the oversized soaking tub or outdoor garden shower.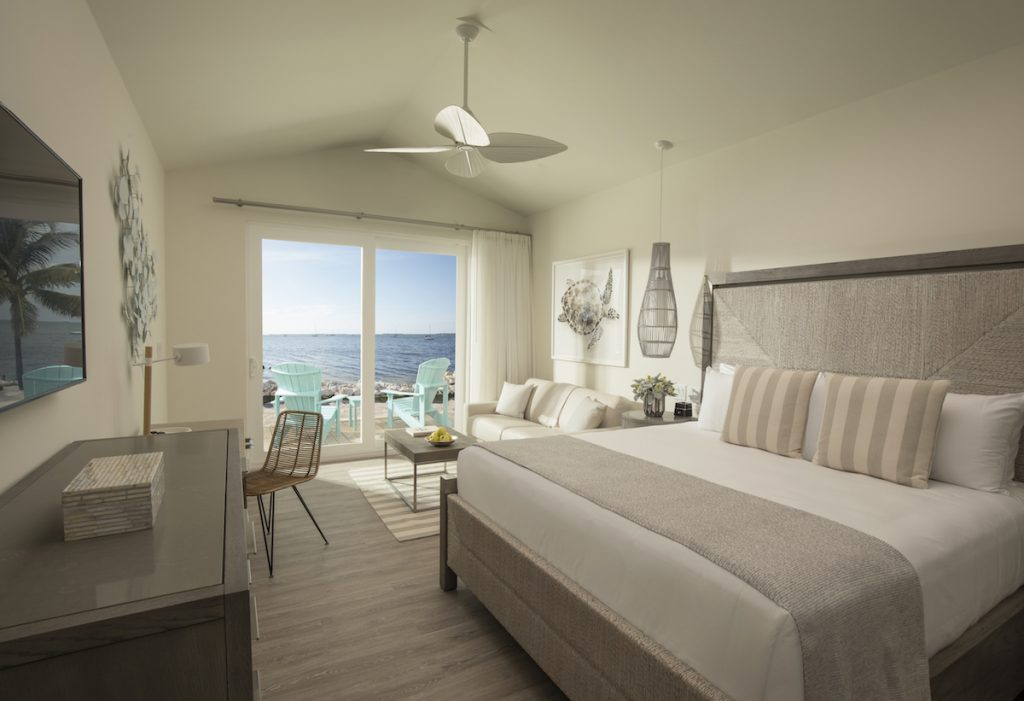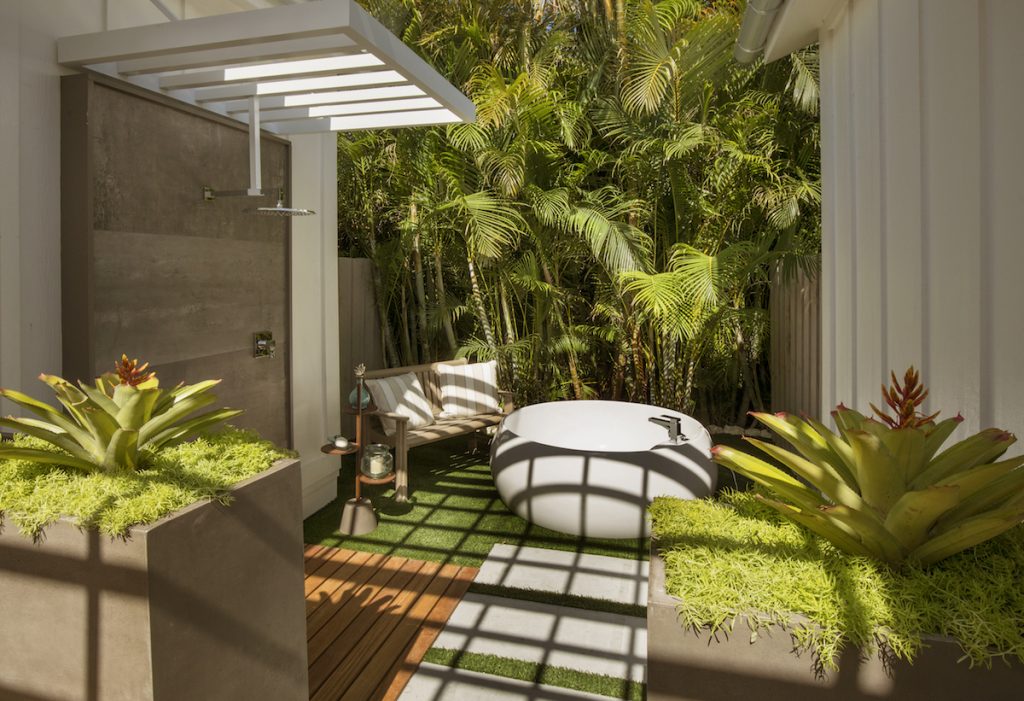 When further relaxation is desired, guests can unwind and indulge in the full service Zen Spa which boasts a Himalayan salt room along with a uniquely designed turquoise blue tiled eucalyptus steam room. Guests can select from an array of treatment options and therapies all designed to rejuvenate and restore the body within one of the five outdoor private treatment rooms.
Bungalows Key Largo boasts a variety of onsite dining options for any palette or taste. Most notable is Bogie & Bacall's for fine dining and wine pairing to support each delicious gourmet dish. Or, for a more casual and open-air beach dining experience guests may seek out Sea Señor for Mexican cuisine or Fish Tales inspired by Italian seafood dishes. If it's just a light snack during the day, a waterfront food truck offers up an array of yummy island inspired treats.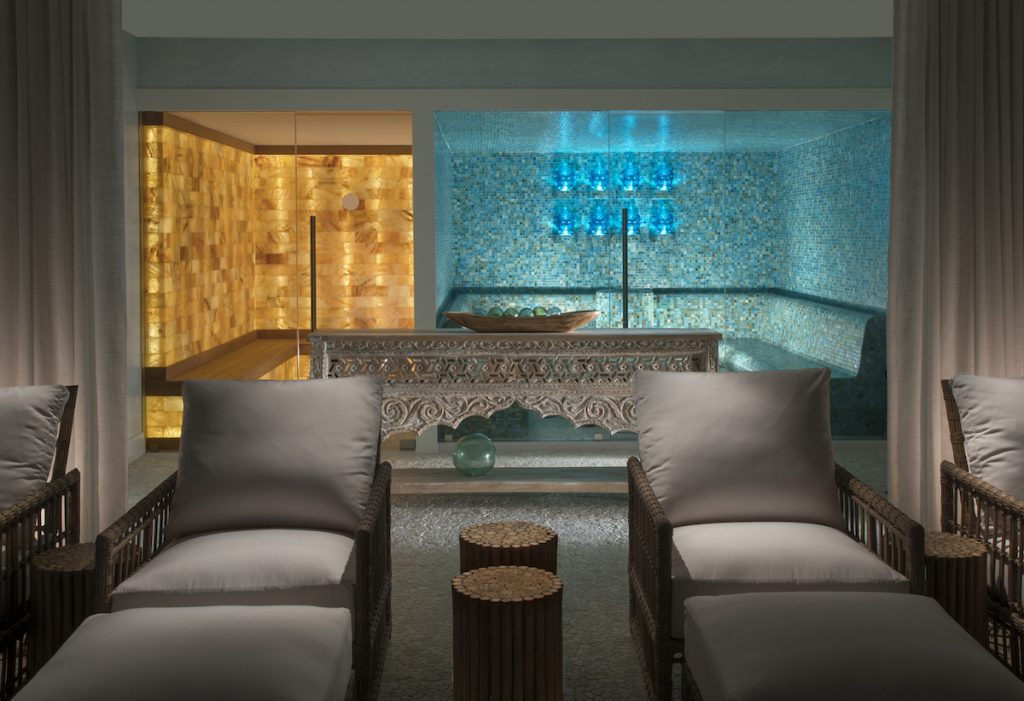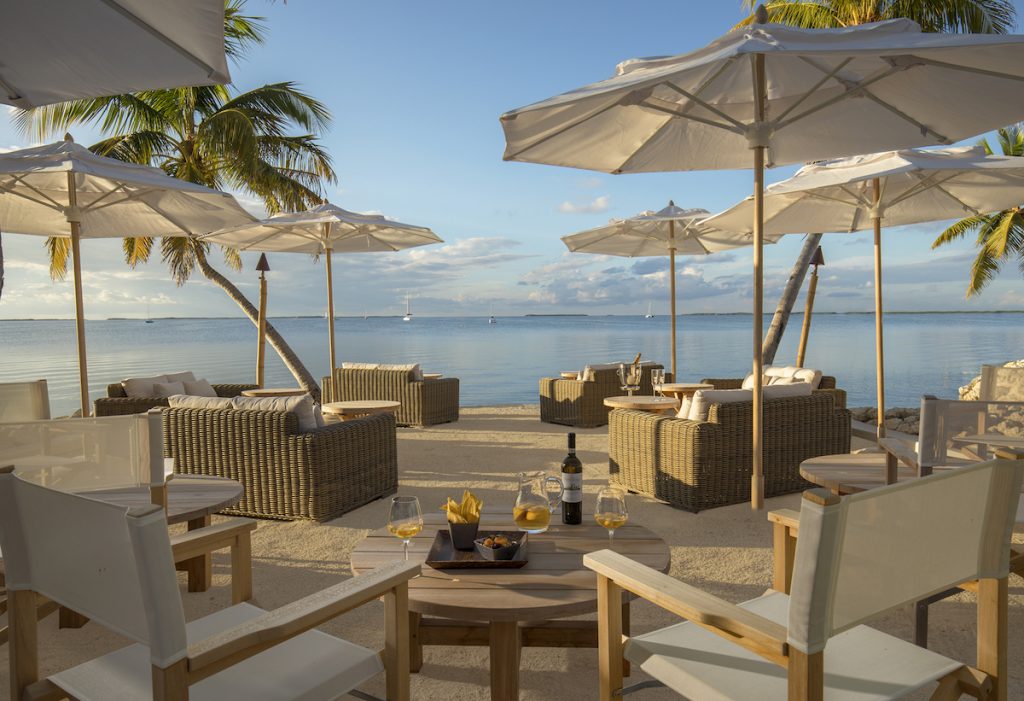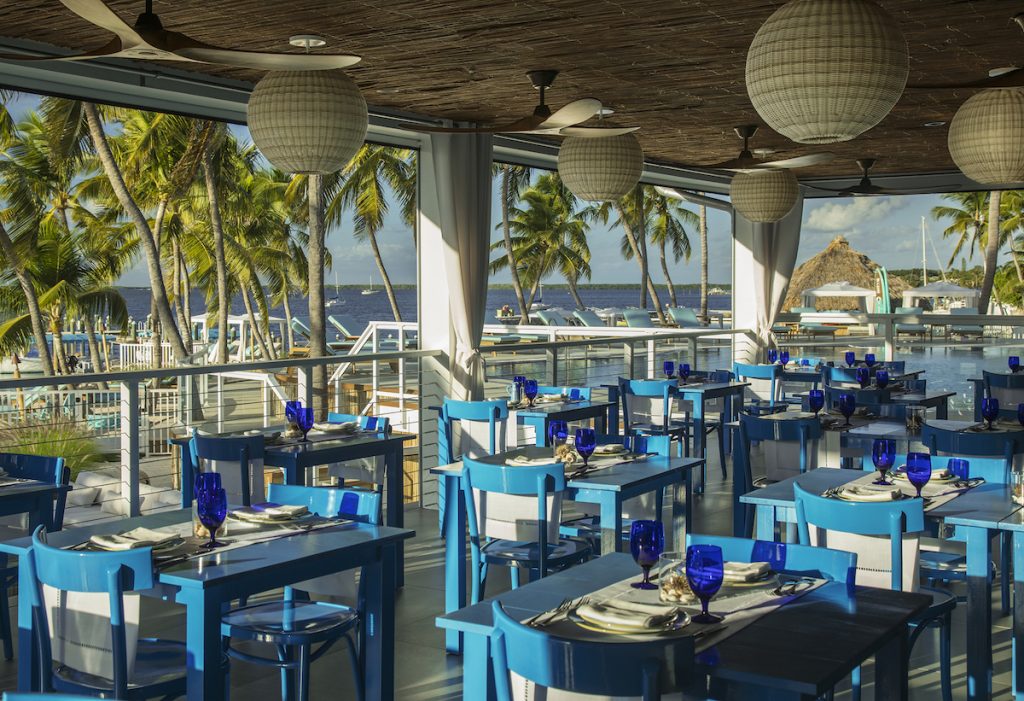 For the all-inclusive Jetset traveler we encourage trying one of the resort's signature cocktails while relaxing at either of the two multi-tiered pools, or countless beach front lounge chairs or cabanas that dot the property. Whether you craft your own unique island inspired cocktail at the mixology class, or order the popular watermelon margarita, it won't be long before you find the perfect concoction to enjoy while visiting the Sunset Tiki Bar or one of the resort's two floating Tiki Boats.
Following the plethora of culinary and top shelf cocktails to indulge in, one may want to check in at The Fitness Tiki Hut to shed a few calories on the resort supplied Pelotons.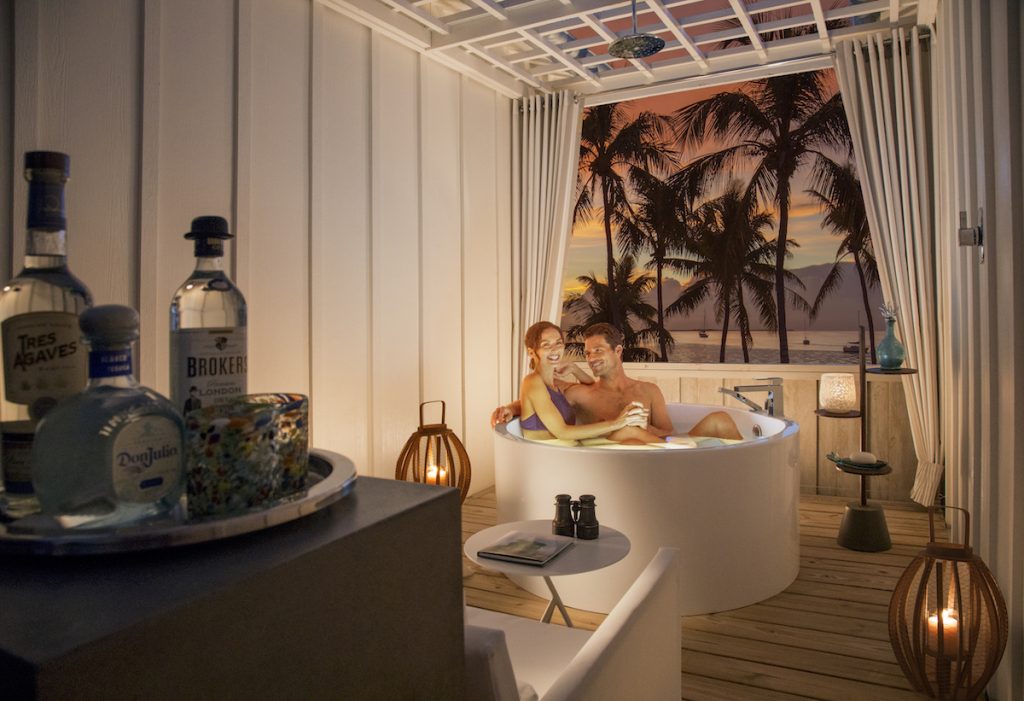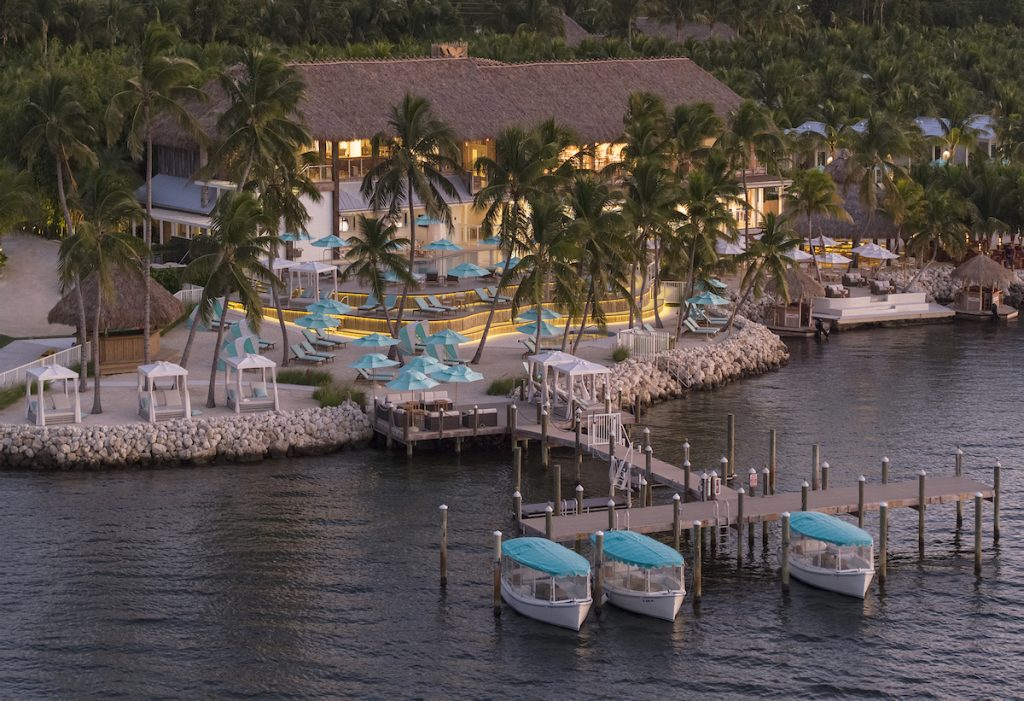 However, if you seek a true escape from all the relaxing this one-of-a-kind property provides, a multitude of tours and excursions can be arranged, including a visit to the first U.S. undersea park showcasing a variety of local marine life. For the more adventurous type, the Bungalows Key Largo can also setup a Sea Z; a day boating and snorkeling adventure complete with a sandbar party or a dive trip to the 510-foot USS Spiegel Grove and the famous Christ of the Abyss underwater statue.
Scheduled to reopen on December 19th, be one of the first few guests lucky enough to stay at the beautiful Bungalows Key Largo resort and enjoy every minute of your all-inclusive tranquil escape.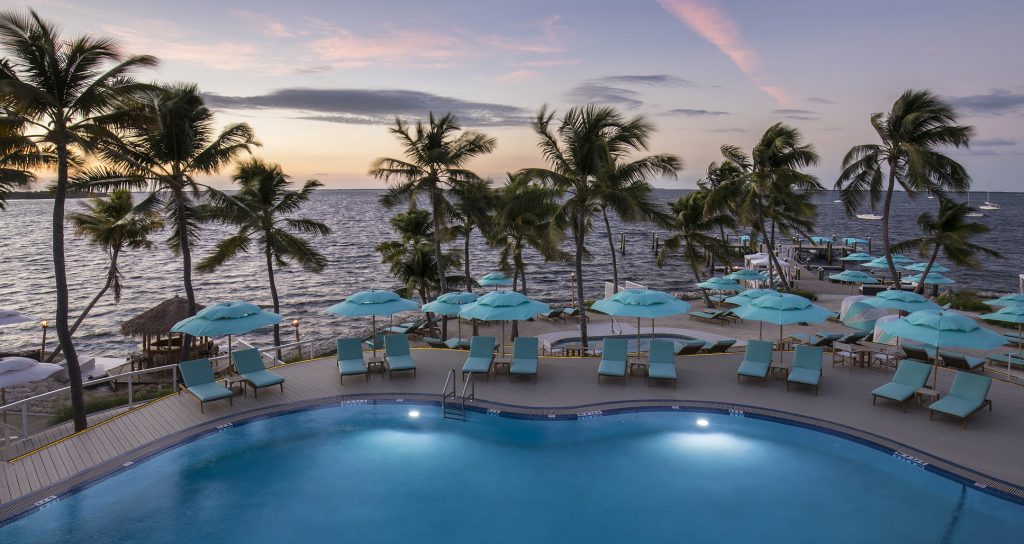 For reservations please contact (305) 363-2830 or visit their website at www.bungalowskeylargo.com