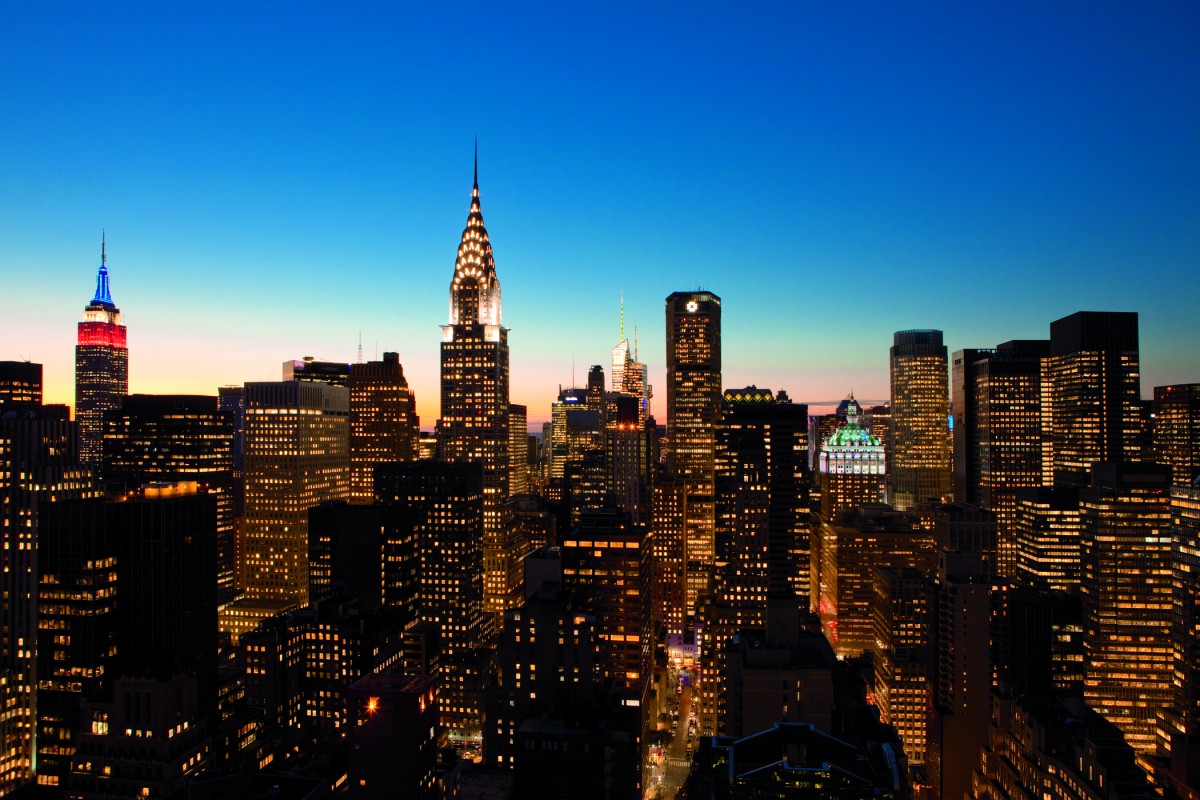 "Our Central Park hotel exists in one of the most sophisticated hotel markets in the world—a market filled with some of the best hotels around the globe. In order to excel in that type of market, The Ritz-Carlton truly distinguishes itself by the strong culture created within our hotel and our brand," explained Elizabeth Mullins, General Manager of the Ritz-Carlton New York, Central Park.
In an effort to capture the perfect weekend itinerary to experience the luxury lifestyle of the hotel and its surrounding area, I interviewed several executives of the property to dig deeper into what makes this hotel one of the world's finest, and how best to enjoy all that it has to offer.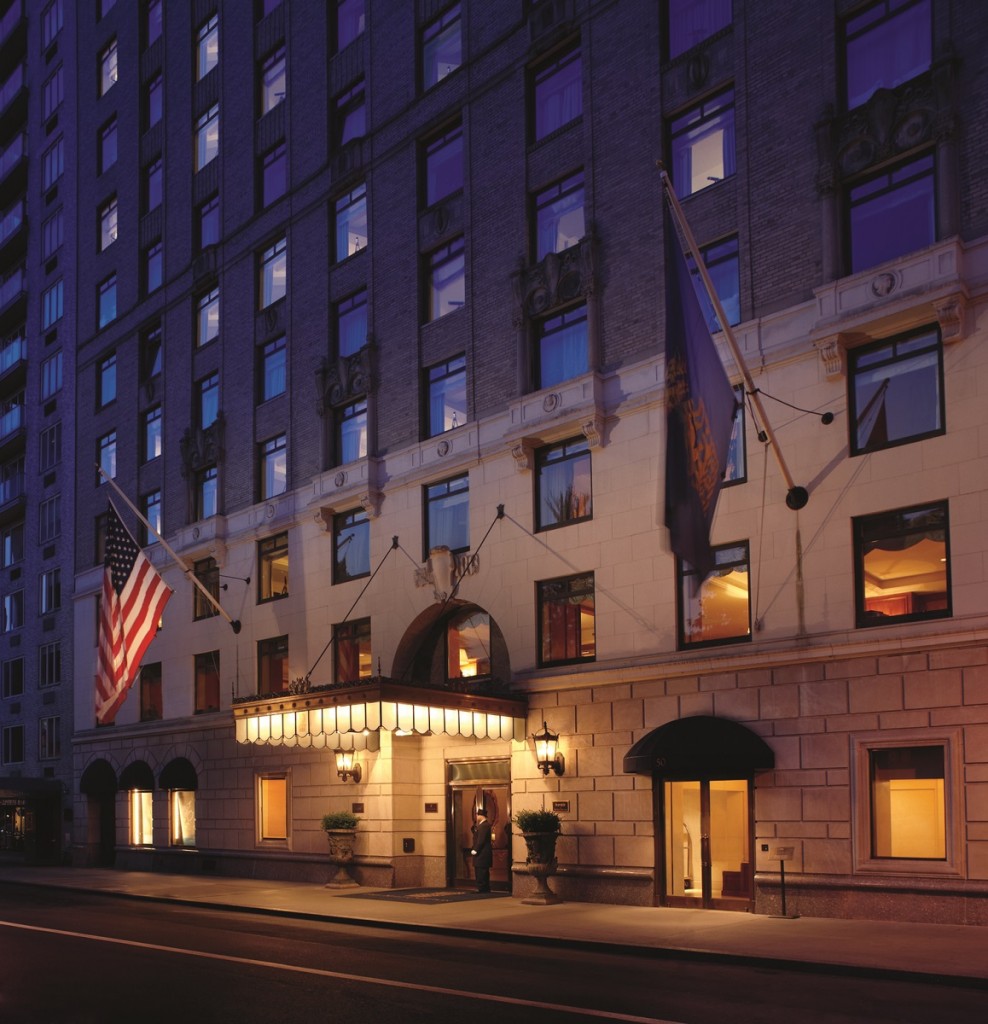 On the perfect check-in:
"A perfect check-in is not created at the Front Desk. That is where it is executed, but many of our ladies and gentlemen play a vital role in the guests' arrival experience before they even step foot on property. Our Guest Relations team, Doormen and Bellmen, each pay extremely close attention to the guests expressed and unexpressed wishes and we, as a management team, train them to deliver on their findings.
This could be as simple as obtaining a guests' name—without having to ask—from their luggage tag and having their keys ready and waiting at the desk for the swift and speedy check-in of a business man.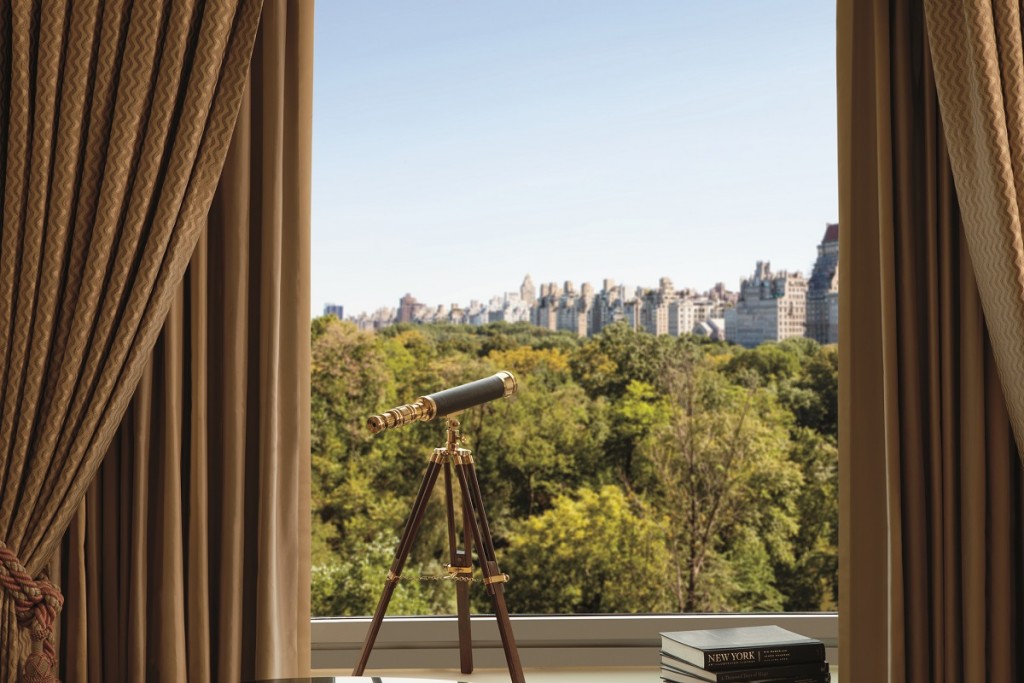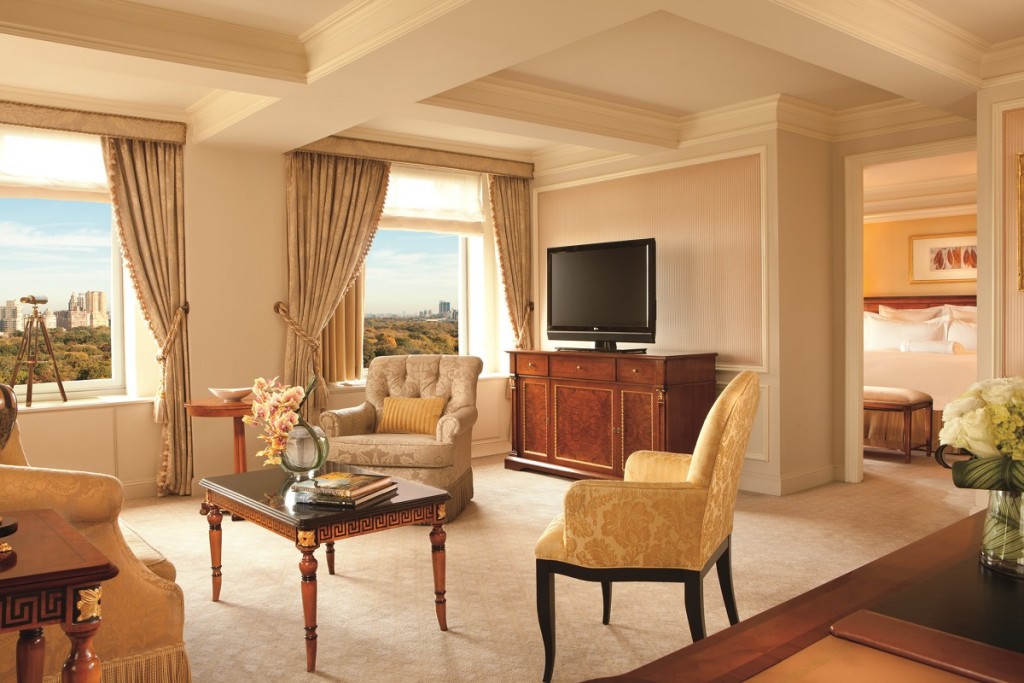 It could be as complex as creating a VIP celebrity check-in experience for a young girl who aspires to be an actress one day. We recently had this experience after learning about this family and their upcoming stay related to a recent diagnosis of her mother, with Stage 4 cancer. We created a check-in complete with paparazzi, printed photos for autographs and a red carpet of her own. The perfect check-in is different to each and every one of our guests, which is why we personalize each experience to fulfill their individual wishes."
-Lindsay Myers, Assistant Rooms Executive
On the perfect drink and dinner:
"The Star Lounge has a perfect space for classic cocktails and there is nothing better than our legendary New York bartender Norman Bukofzer's Classic Manhattan. Popular history suggests that the drink originated at the Manhattan Club in New York City in the early 1870s, where it was invented by Dr. Iain Marshall for a banquet hosted by Jennie Jerome (Lady Randolph Churchill, mother of Winston) in honor of presidential candidate Samuel J. Tilden. Whether that was the true origin or not, the drink is a staple of a bartenders' dictionary and how, with all classics, requires a lot of attention to detail.  Norman uses Jim Beam which is synonymous with this true blue American whiskey. The sweet vermouth adds a perfect amount of sweetness that flawlessly balances the full body liquor. An ounce of orange bitters adds another layer to the  flavor. And the most important step—it is stirred, never shaken.
For dinner, we move into Auden Bistro. The menu offers a great variety of dishes and incorporates seasonal and local produce. My favorite is Grilled Skuna Bay Salmon.  This salmon tastes mild, tender, buttery and always has a firm texture. Caramelized balsamic glaze balances the flavor of charred fish, and the acidity of fresh tomatoes and basil offsets its fattiness. A perfect balance of flavors.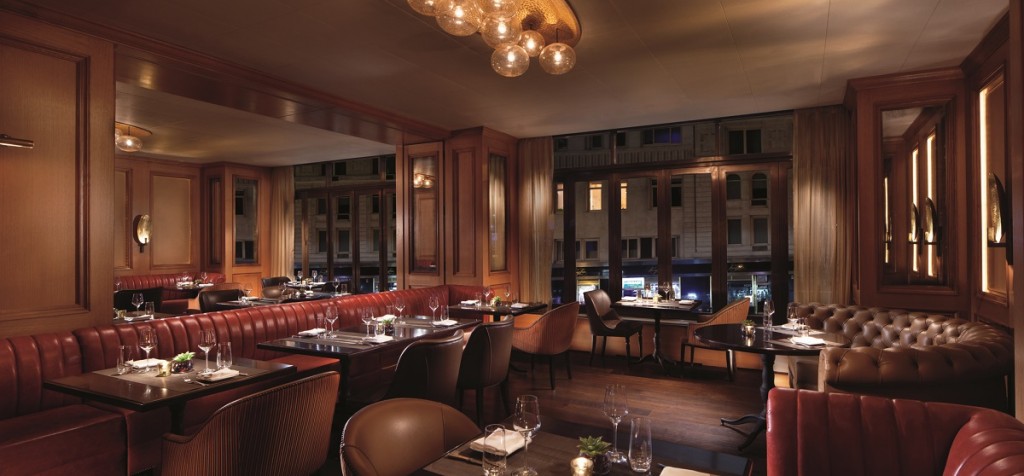 Our wine by the glass selection is currently featuring many female winemakers—in conjunction with our renowned Sommelier Marika Vida-Arnold's popular "Phenomenal Femmes" Dinner Series—which pays tribute to various women in the wine industry. Athena Pappas'  stands behind Boedecker Cellars, Pinot Noir—It is juicy and floral with an earthy finish, and pairs great with our Skuna Salmon.
We cannot forget about dessert. Our New York Cheesecake is velvety and creamy with a touch of tartness from the strawberry foam."
-Iwona Luksza, Assistant Director of Food and Beverage
On the perfect night out:
"There are so many options for the perfect night out but recently, the perfect night often has to do with our most popular and groundbreaking show and Broadway phenomenon "Hamilton". Start the evening with pre-theater dinner at Hunt and Fish Club, which serves serving traditional steak and chop dishes, seafood and specialty cocktails in an impressive dining room featuring a stunning forty by twenty-foot chandelier and gorgeous artwork.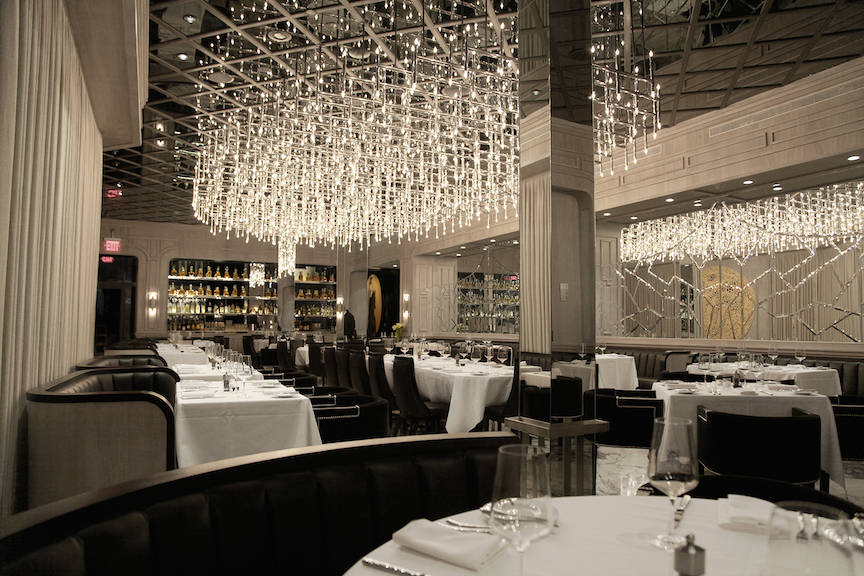 Alternatively, you could go for appetizers and cocktails to the Lambs Club Bar at the Chatwal Hotel and listen to live jazz. If you are still in the mood for more music after the show, go to Feinstein's/54 Below to see and hear some of the best Broadway performers."
-Susanne Carter, Chef Concierge at The Ritz-Carlton New York, Central Park
On the perfect way to relax:
"The perfect way to relax during your visit here is by experiencing our 'ULTIMATE INDULGENCE' two-hour treatment ($745) at La Prairie at The Ritz-Carlton Spa. This sublimely luxe body treatment features two therapists to leave you breathless. Starting with a full exfoliation to rejuvenate your skin, a warm hydrating wrap to relax and sooth, and a 60-minute full body caviar massage to delight the senses. Two therapists, four hands and ultimate relaxation makes this a full body experience you will never forget."
-Christian Davies, Spa Director of La Prairie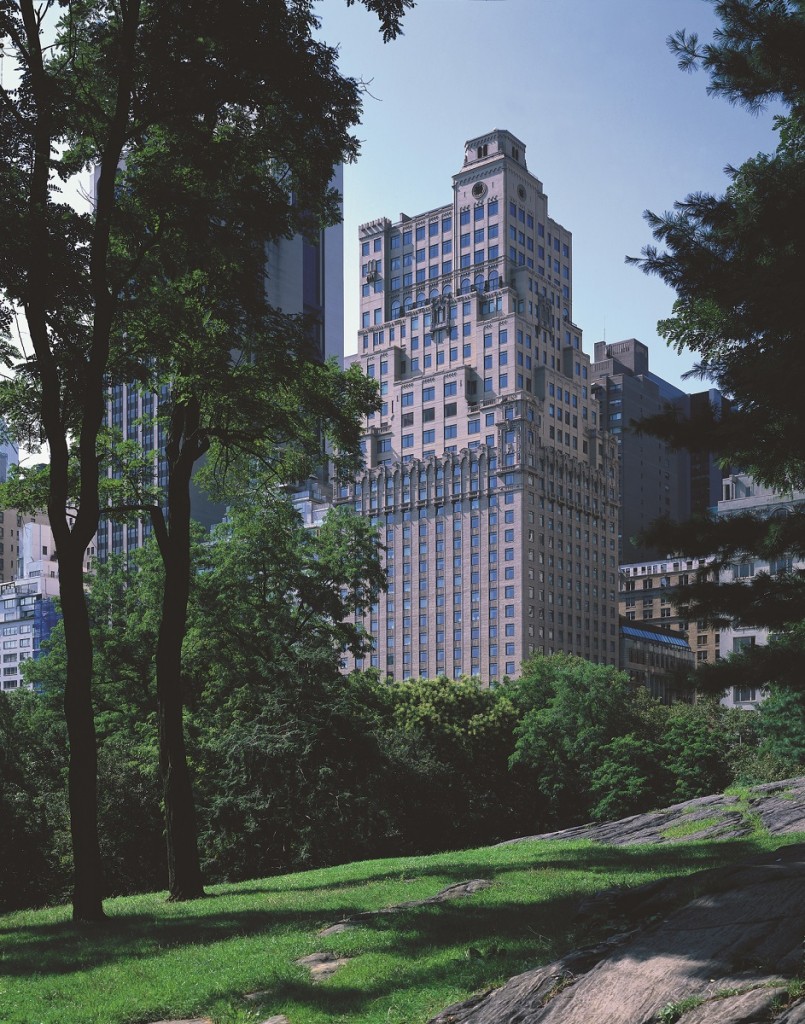 On the perfect shopping trip:
"Shopping is very personal and it needs to be tailored to each individual guest. Our concierge team prides itself in making our guests experience special and unique. In order to create the perfect shopping trip, we have worked with personal shoppers who have taken our guests to visit the show rooms of celebrity designers, we have created shopping sprees for little girl's birthdays, helped to find the perfect wedding gown, "Oscar" and "Grammy" dress.
We also have picked the perfect piece of jewelry for our guests, too. Just recently, I was asked by a regular guest to pre-pick two pieces for his wife. Since I've known both of them for a long time, and know his wife's style and am well aware that he generally does not enjoy shopping, I went to visit one of our jewelers we work with and picked up a lovely bracelet and necklace, and had it delivered to the hotel."
-Susanne Carter, Chef Concierge at The Ritz-Carlton New York, Central Park