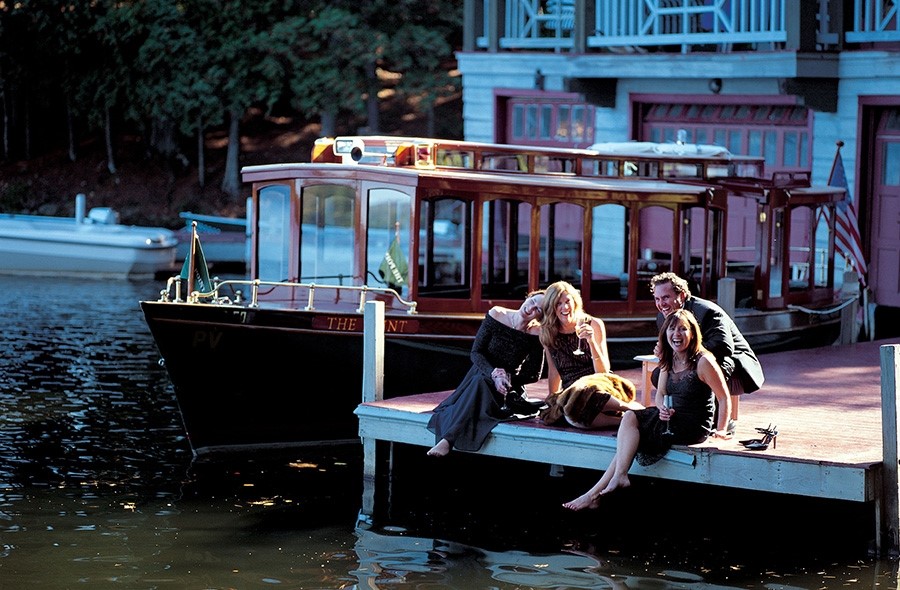 The Point Resort is a Distinctive Hideaway, a World Apart. The Forbes 5-Star, Relais & Chateaux estate, set on the Private Adirondack Shoreline of a shining mountain lake, marries luxury to nature.
The Point is designated as Forbes only 5-star resort in Upstate New York.The retreat was built by William Avery Rockefeller a century ago, as a Great Camp of the North Woods.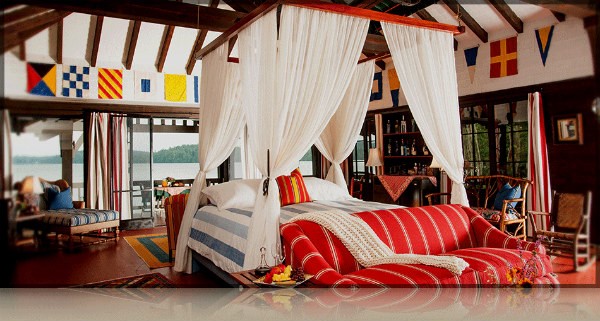 The fanciful log mansions, crafted of native timber and stone, personified the 19th century romantic notion of roughing it in great comfort, style and luxury. Today, The Point continues the tradition of honoring guests with its unique combination of warm hospitality, privacy and utter comfort.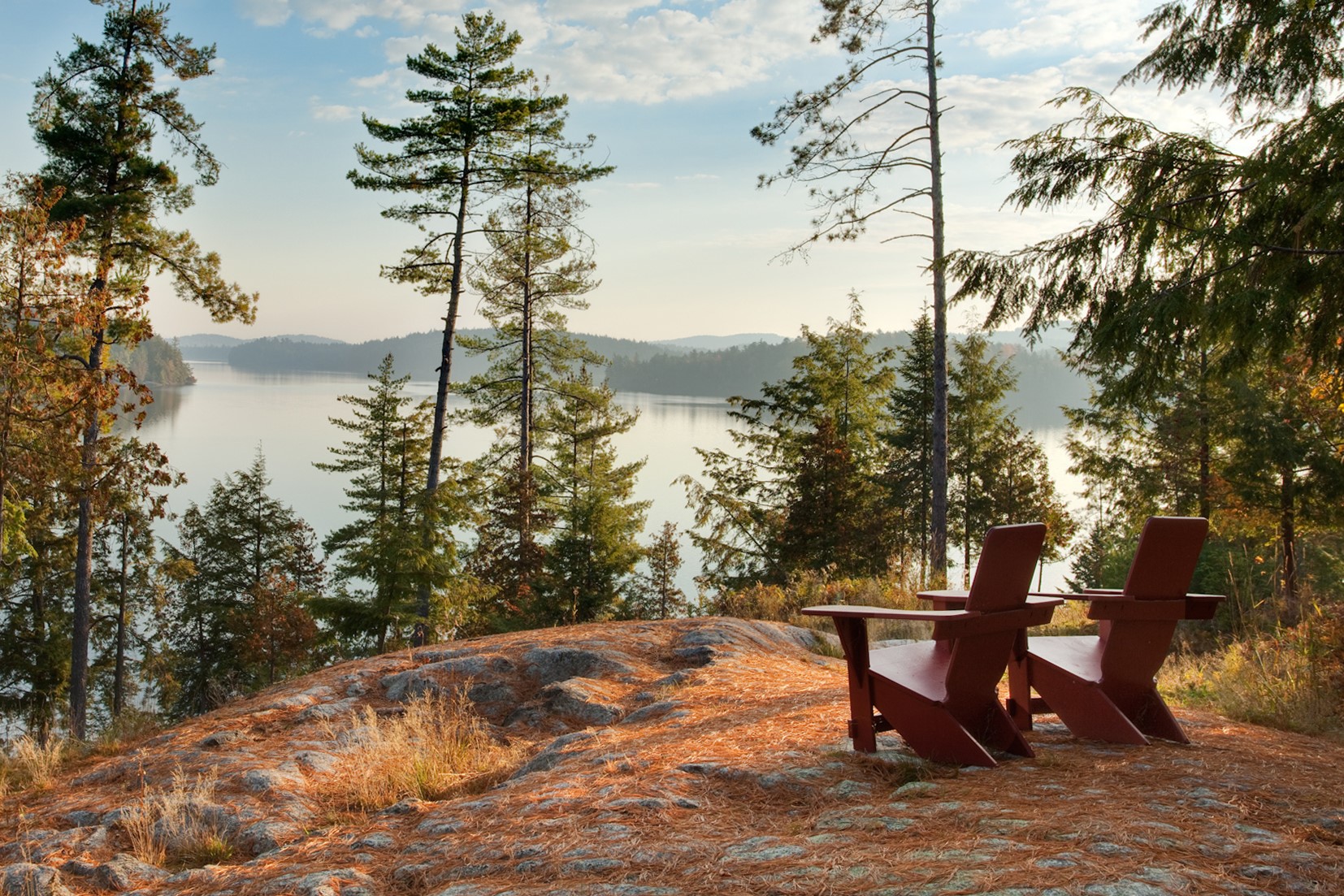 The Point is a Great Camp, that historically embodied the romantic, 19th Century notion of "roughing it" in the highest of luxury — a dream that continues to this day to call the wealthy and adventurous to the Adirondacks. Some Great Camps were lavish, some simple — but none expressed better the collage of mountain charm than William Avery Rockefeller's creation — "The Point."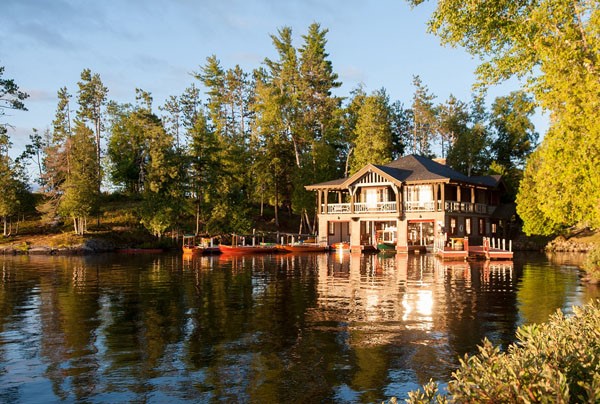 The Point is proud to have received many of the hospitality industry's highest awards for cuisine, service and amenities. Additionally, the Point is one of very few properties in the world to have consistently received the Forbes 5 Star designation for "…flawless service and the finest of amenities.
Staff are intuitive, engaging and passionate and eagerly deliver service above and beyond the guests' expectations."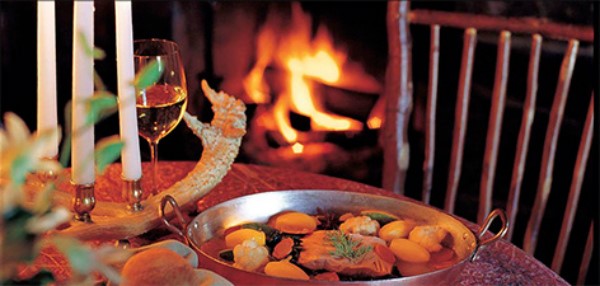 Each meal is an exciting occasion, planned weeks in advance, taking into account the dietary restrictions of each guest, and made from food from local farms or rarities flown in from afar. Many life-long friendships are forged around the twin tables of the Great Hall, and the room rings with laughter and lively conversation as course after course arrives at the table.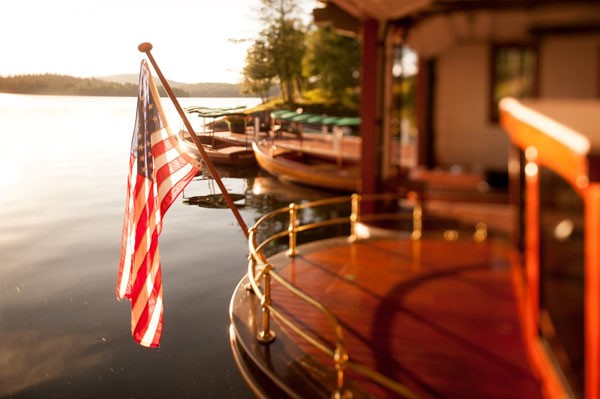 As at any house party, guests at The Point usually dine together, most often in the Great Hall – although barbecues at the lean-to, luncheons on the terrace, island picnics, or cocktails on the Elco are mainstays as well. Dining together is often the thing guests love most about their visits. Of course, if you prefer, you may dine by yourself, or with other guests, in your room, in the pub or set up another location on the property.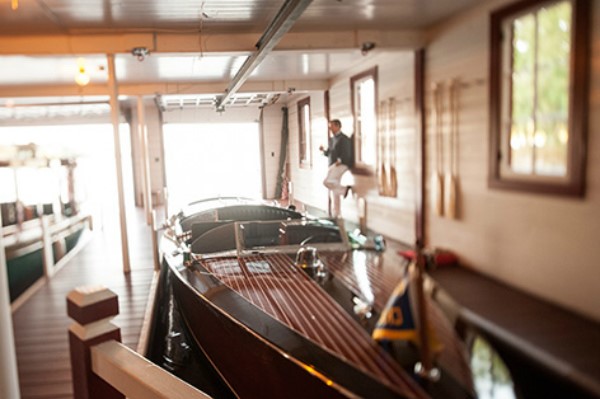 Stay at the Point Resort. Experience Luxury Unplugged.