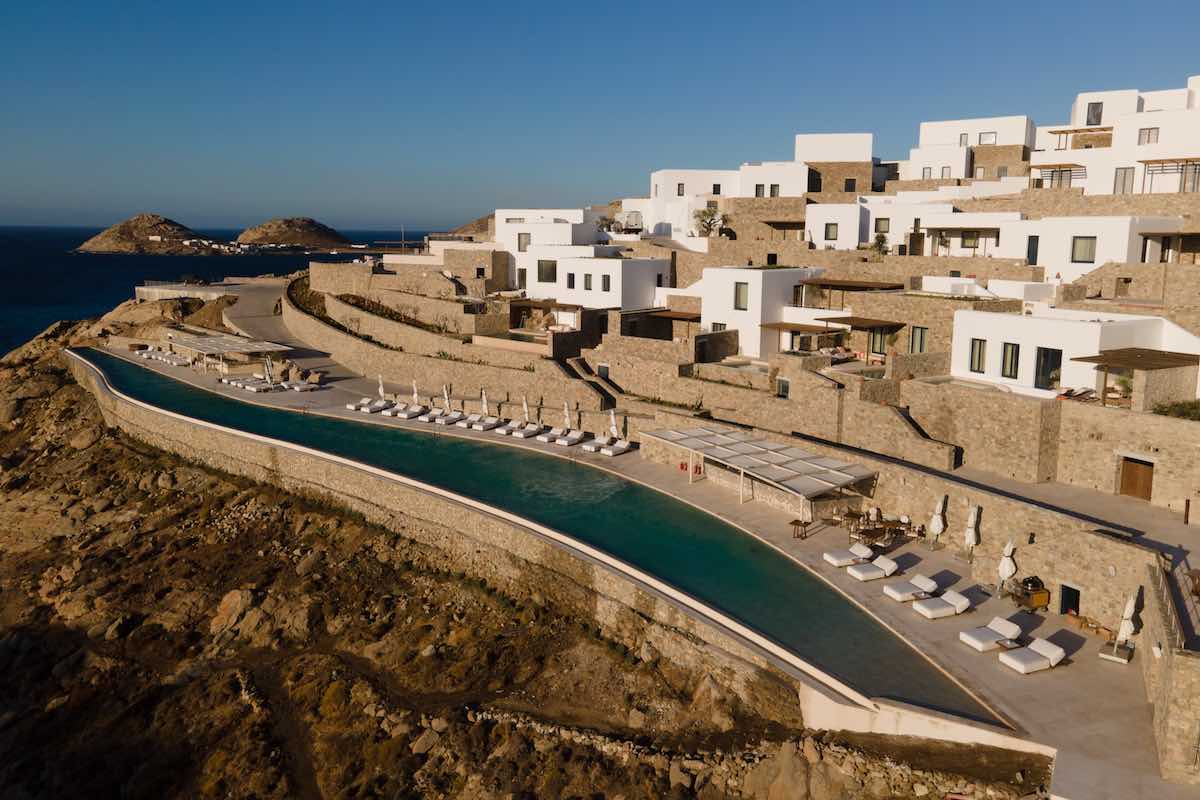 One of the world's newest luxury hotels, Cali Mykonos, officially opened in July offering deluxe suites and villas to guests seeking a private, elegant, and indulgent Greek experience. Located in Kalafatis, a low-key coastal village on the destination island of Mykonos, this exclusive resort boasts traditional white architecture that blends seamlessly with the mountain terrain, dropping down to a rare private stretch of beach. With every detail thoughtfully crafted by the Mourkakos family and Athens-based architectural firm STFN Labs, Cali Mykonos offers the perfect combination of classic Greece with sustainable sourcing, curated experiences, and Michelin-star dining.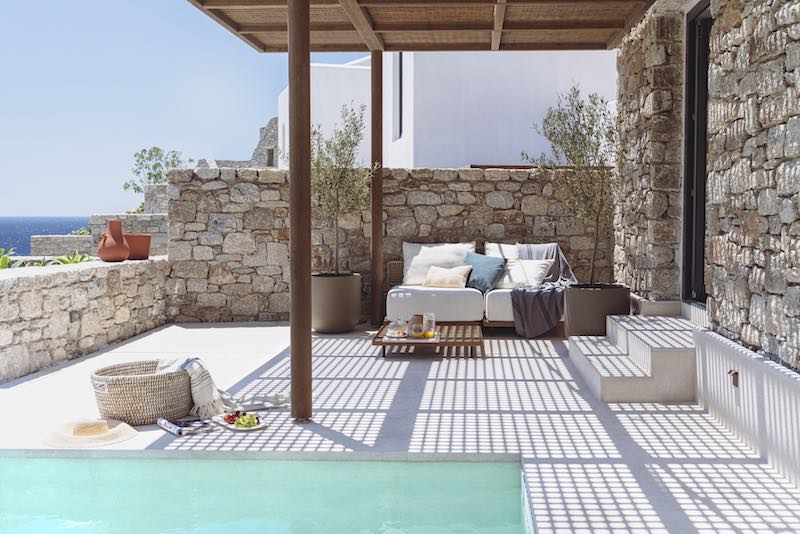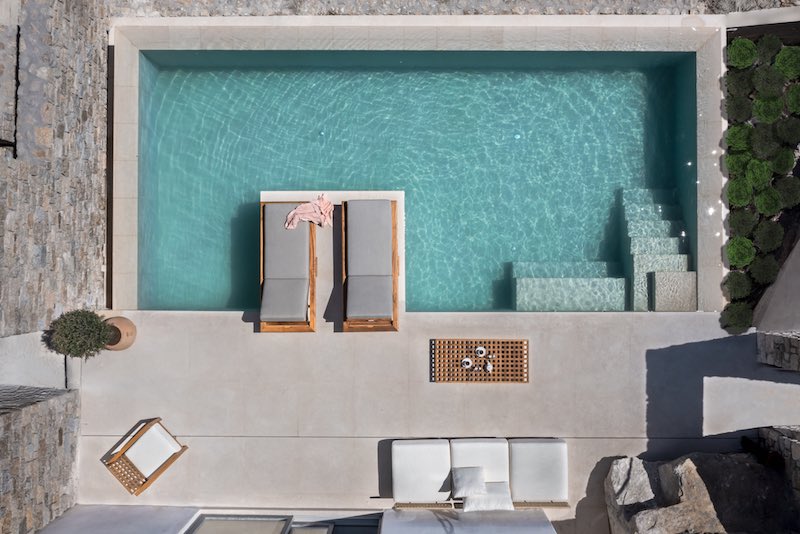 There are 40 luxury suites and villas available at the resort, assuring guests a variety of accommodation options, from a selection of private suites to elegant villas. All guests will be treated to a private terrace overlooking the Aegean Sea, an outdoor shower, sleek marble bathrooms, and the best of luxury features. Many of the suites and villas also feature private heated seawater pools with a deck that seamlessly combines indoors and outdoors. Each room has been decorated with care with contemporary, locally made furniture and modern designs.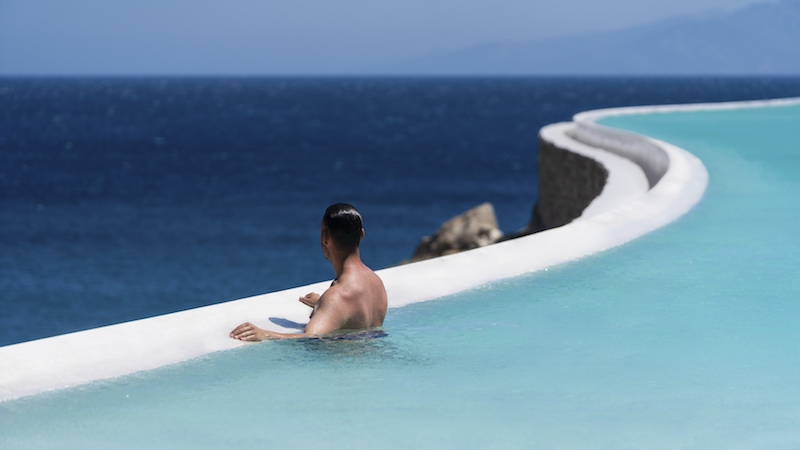 Guests can look forward to dining at the resort's signature Mediterranean restaurant, led by Michelin star chef Lefteris Lazarou. The restaurant uses locally sourced ingredients and seasonal produce harvested daily from the resort's private gardens. With Lazarou at the helm, this culinary experience offers cuisine that changes daily and moves with the seasons. Guests can also opt to enjoy curated meals on their private terraces or dine at the sushi bar located alongside the resort's 130-meter seawater infinity pool for lunch. A sunset bar with top-tier cocktails completes the culinary experience of Cali Mykonos.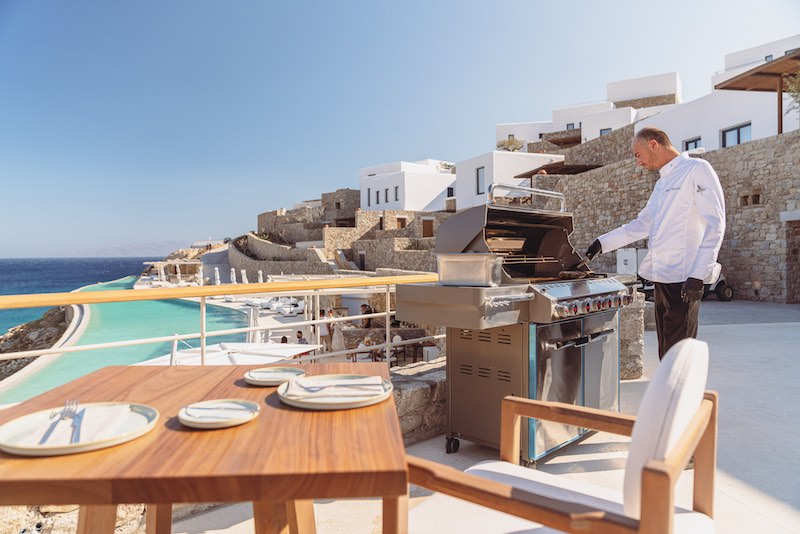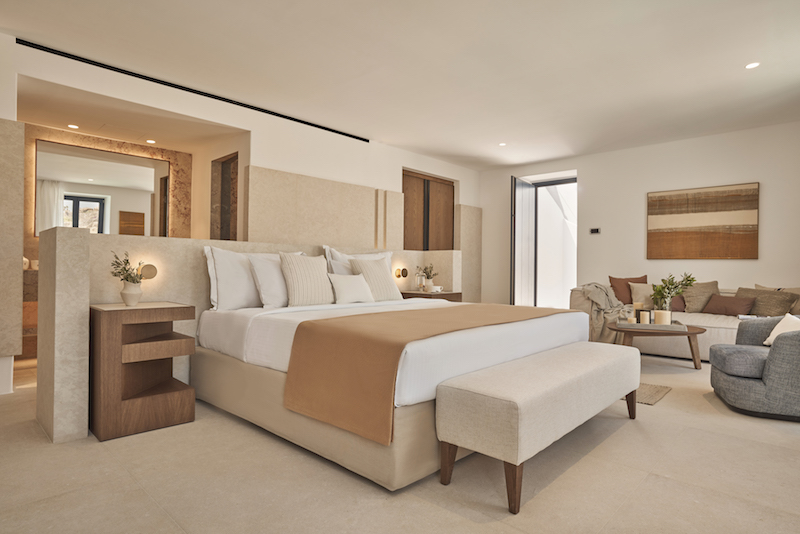 The resort offers an expert concierge service for experiences catered specifically to each guest's needs, as well as its own fleet of boats and yachts with private charters to the surrounding islands. For the more athletically inclined guests, Cali Mykonos has partnered with Athlesis, a famous Athens-based fitness studio, to offer private or group Pilates classes, yoga, and personal training on-site in a state-of-the-art gym. Guests can also find restoration and rejuvenation with in-room spa treatments, including facials, massages, and scrubs.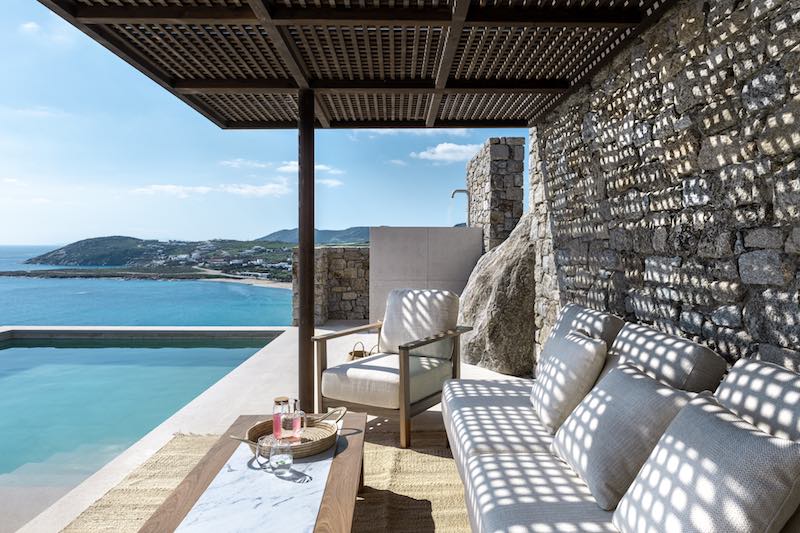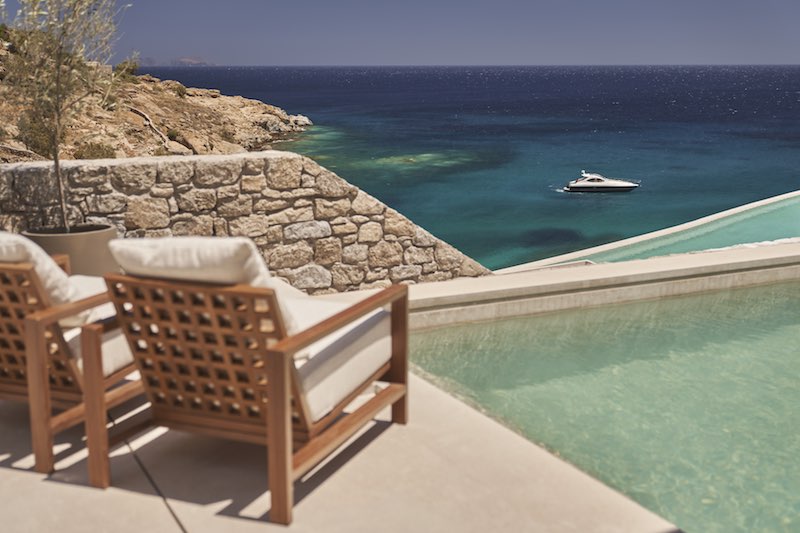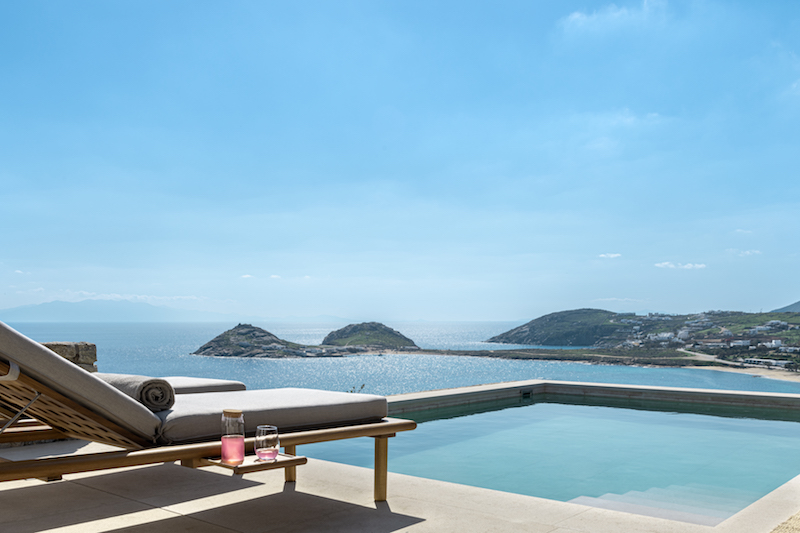 Cali Mykonos also calls attention to the best in sustainability, with the Mourkanos family seeking to "protect, preserve, and celebrate the connection between people and their environment." Constructed from local materials, the resort also features an impressive self-sustaining ecosystem with planted roof systems, naturally collected fresh water sources, state-of-the-art wastewater treatment to remove impurities and irrigate the landscape, and locally grown ingredients to encourage biodiversity and minimize waste and pollution.