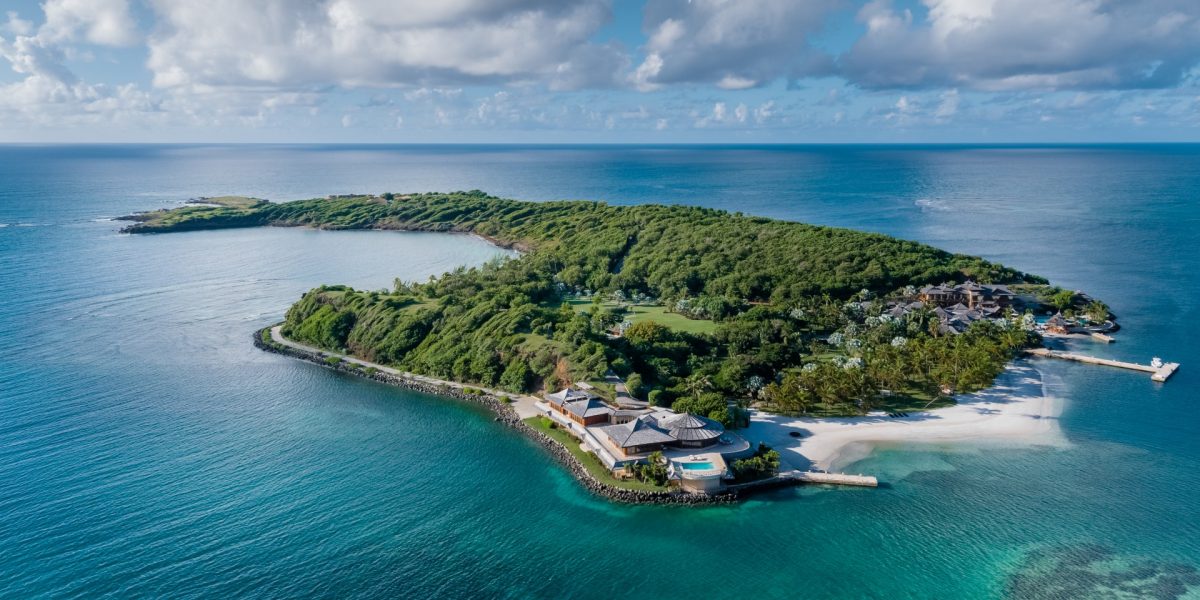 Why stay at an exclusive one-of-a-kind island resort, when you can buy-out the entire island itself? A once in a lifetime experience for the ages awaits you in Calivigny Island, The West Indies Place at Sea, offering a $132,000-per-night private paradise homestay in Grenada, West Indies.
An exquisite paradise for the senses, Calivigny Island is one of the premier private island estates in the world and invites full island rentals for up to 40 guests at a time. Enjoy two stunning white sand beaches proudly sparkling, overlooking 80 acres of lush sweeping views of the Atlantic Ocean.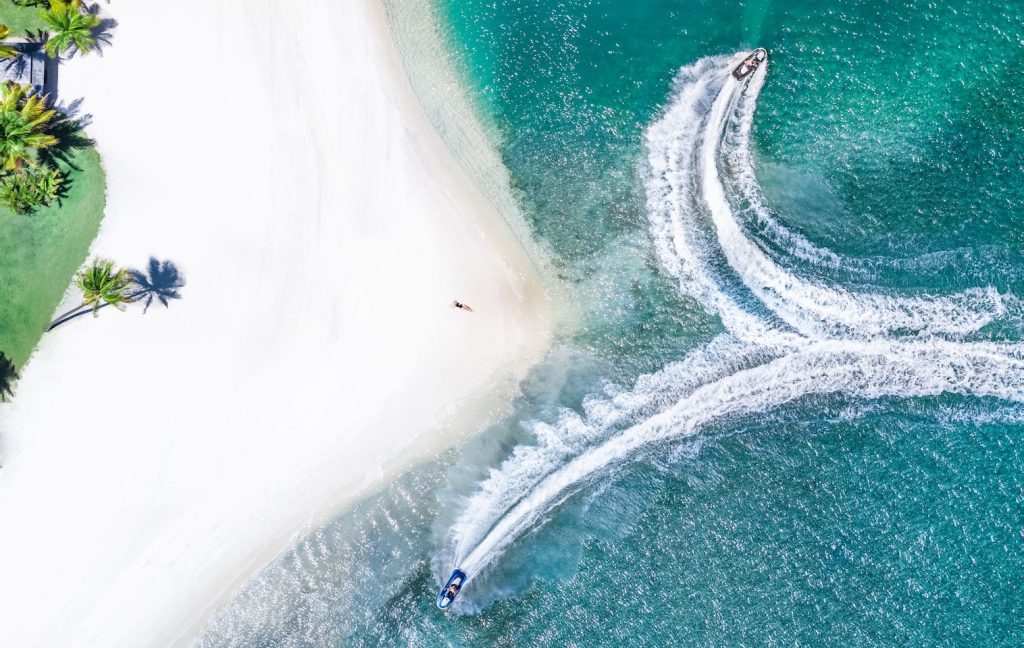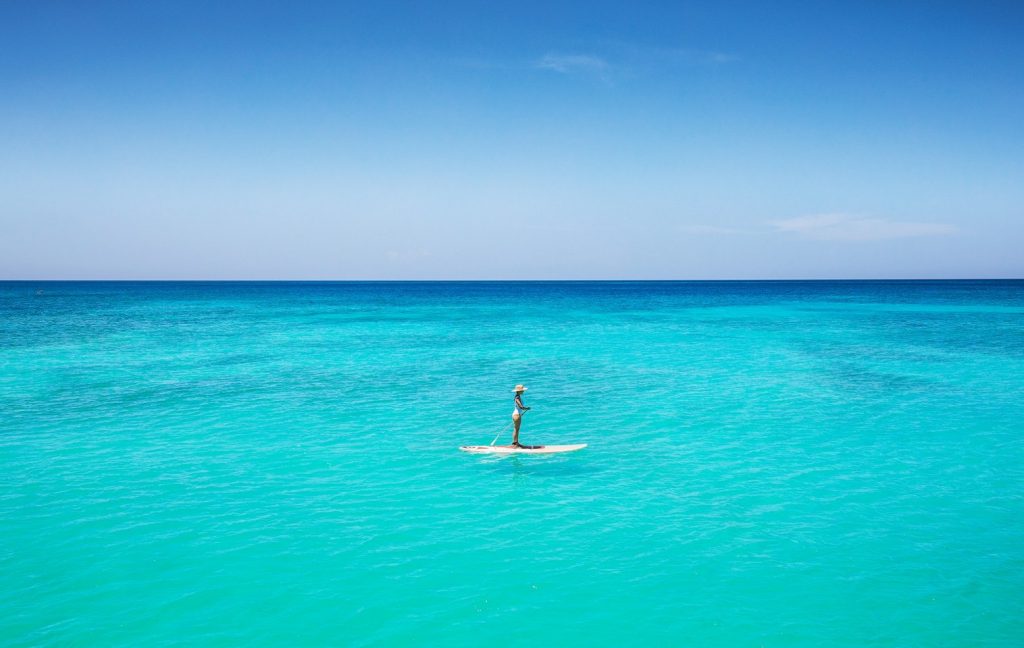 Off the coast of mainland Grenada, this ultimate private island destination combines glamorous accommodations, custom excursions, Michelin-starred dining and dedicated hospitality to cater to your every wish. Calivigny prides itself on giving guests ultimate discretion and is ideal for extraordinary weddings or lavish executive retreats.

Your personal Caribbean nirvana houses two palatial villas filled with original artwork, three luxurious beachfront bungalows, private chefs, a host of thrilling water sport activities and 5-star pampering for those who prefer to soak up the sun and completely unwind. All housing is created by highly skilled European craftsmen using the finest materials from around the world.
The undeniably striking Calivigny Beach House is at the heart of the island and provides a perfect setting for entertaining and relaxation. The architectural masterpiece is a defined blend of Colonial French and Balinese style.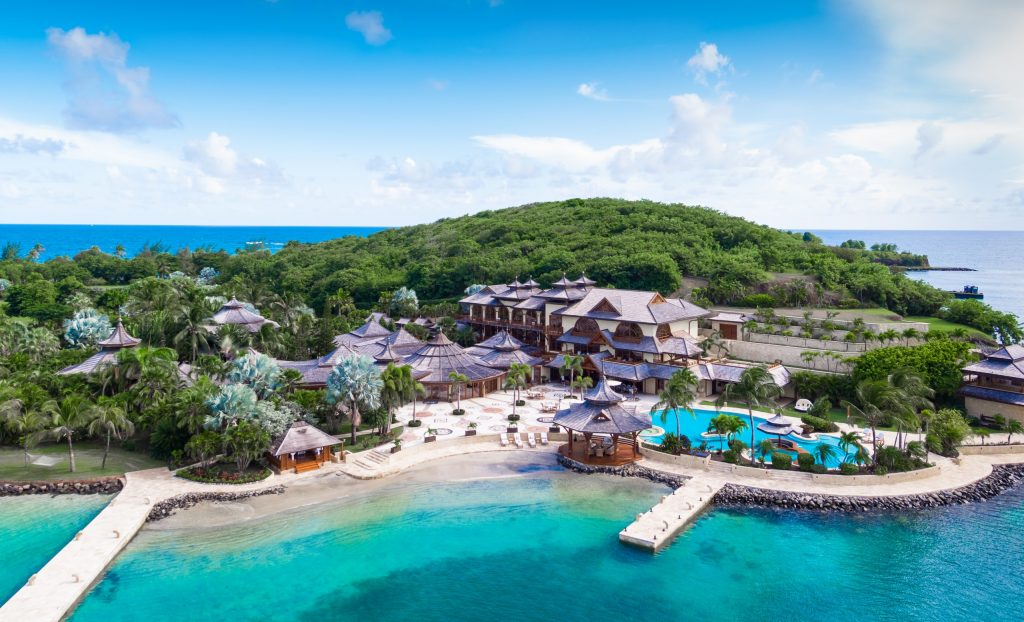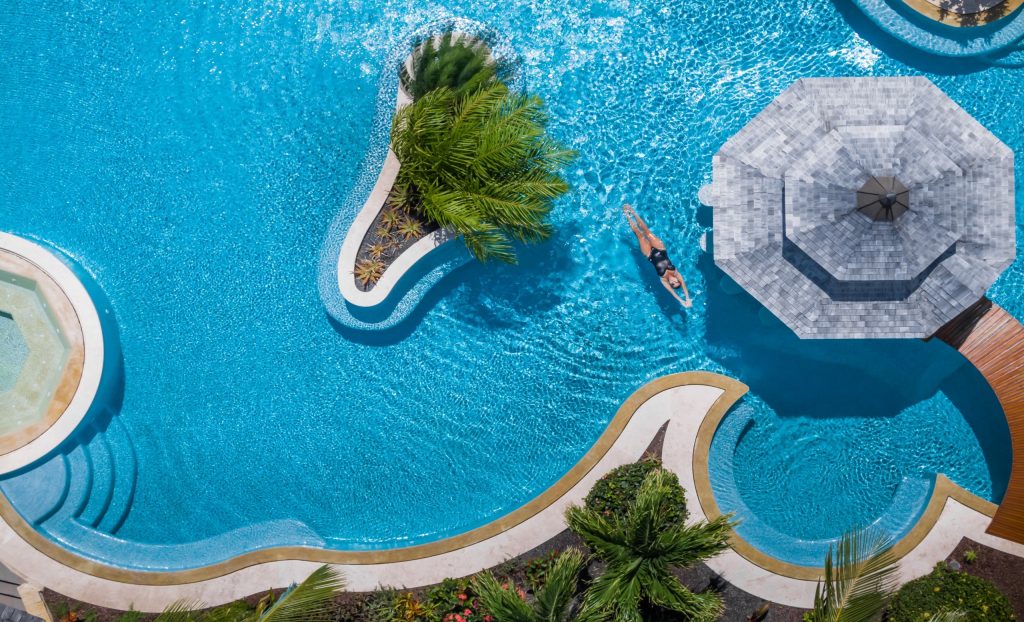 The 10 suites with unobstructed ocean views are impressive, and encompass a 4,000 square foot master suite, combining grandeur and opulence with all the trimmings. The Beach House also features a custom-built, Roman-style Jacuzzi room with marble floors and custom commissioned hand crafted- sculptures for a feeling of pure extravagance. The vast pavilion opens subtly to a peaceful terrace and gleaming pool with your very own swim up bar.
Overlooking the Atlantic and Caribbean seas, the striking Overhang House offers nine magnificent suites with awe-inspiring terraces, a freshwater lounging pool and convenient direct beach access.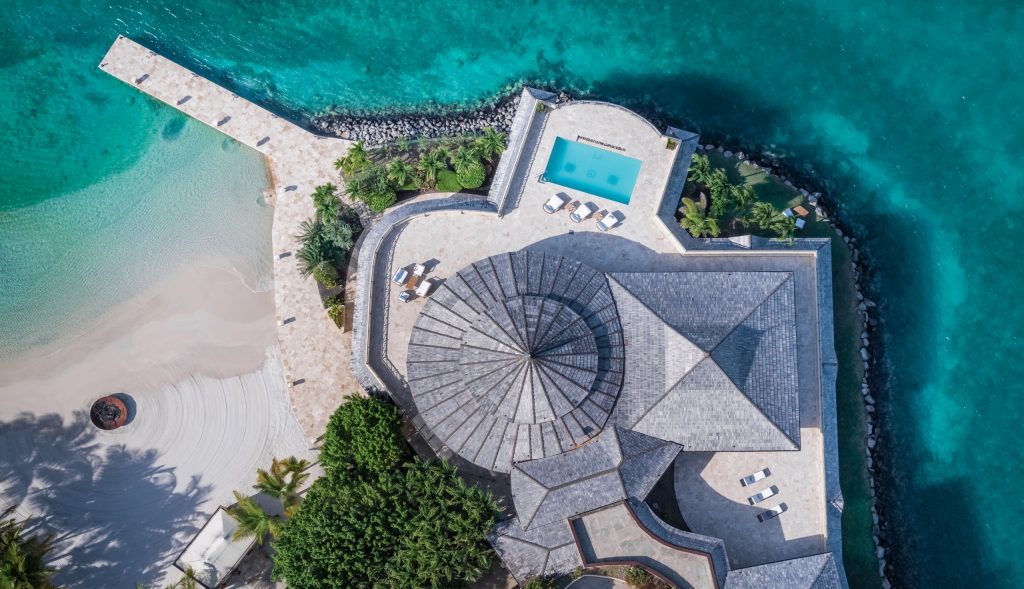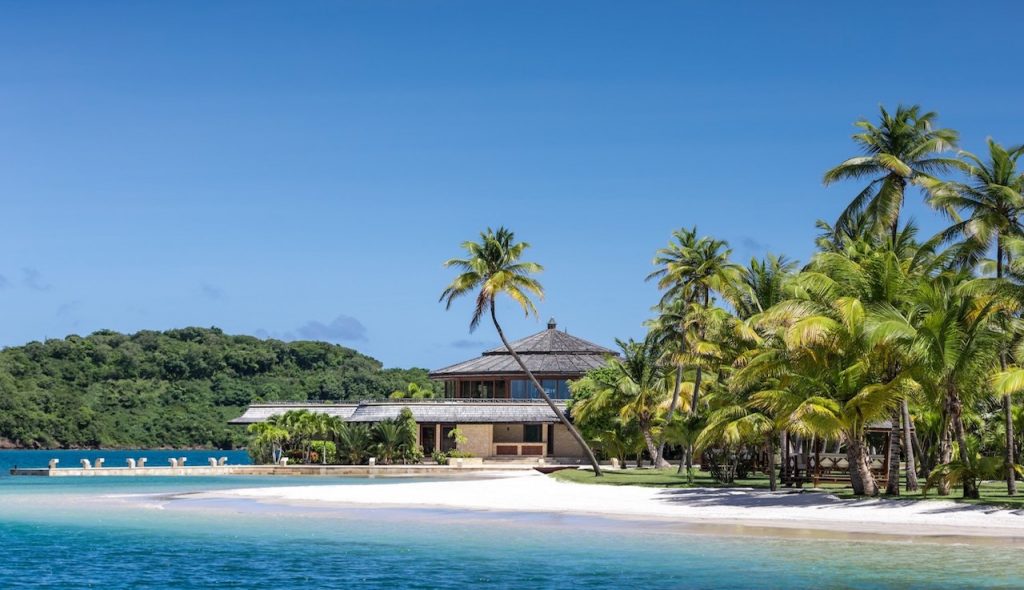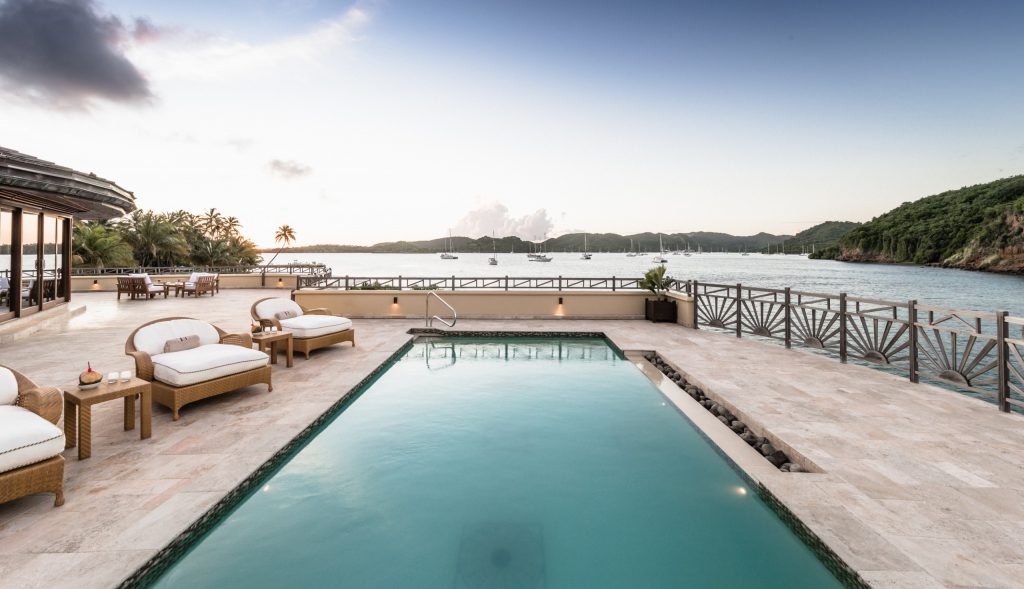 The house is skillfully decorated with curated contemporary art and modern interiors by designer Christopher Guy. No expense has been spared on the custom-designed furniture and gourmet kitchens.
Dozens of expert world-class concierge personnel cater to you on every level during your island stay. From a dazzling fireworks display, a 60-piece ensemble orchestra or a jaw-dropping fashion show, the island is a blank canvas for creative imaginings.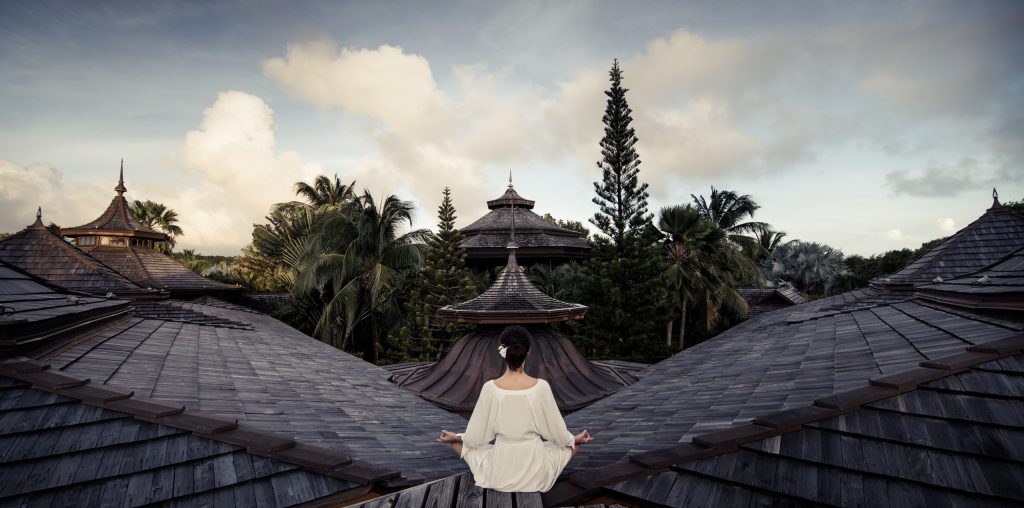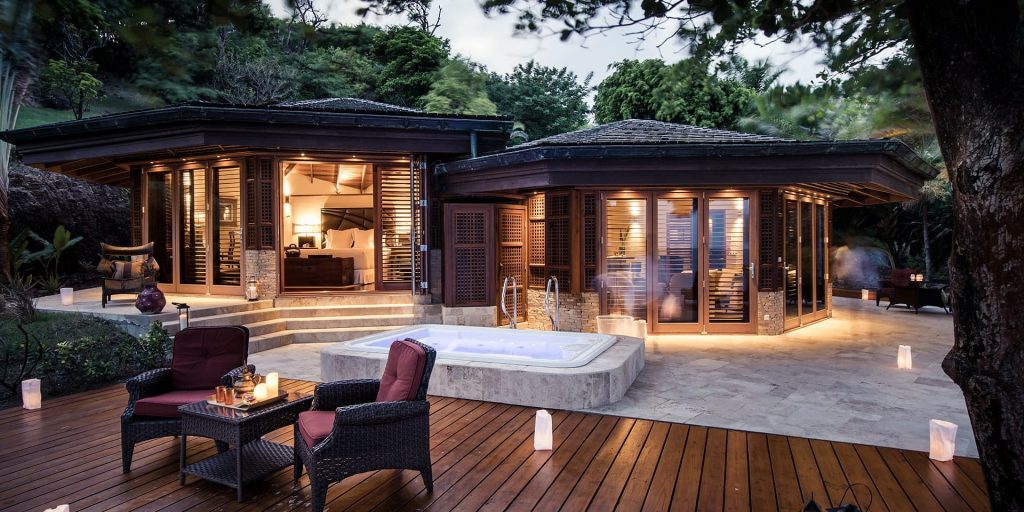 World-class amenities on your island-of-splendor also include fully equipped fitness centers, two oversized outdoor pools, and a variety of biking trails. Choose from a wealth of water sports and recreational activities, including celebrity fitness trainers, massage therapists, nannies and international entertainers that are all available on request.
When you're ready to dine, Michelin-starred chefs infuse culinary artistry on every plate with international dishes to please every palate. Tailor-made menus prepared by award-winning chefs in a state-of-the-art kitchen are served in a variety of breathtaking settings for both indoor and open-air balcony and terrace dining.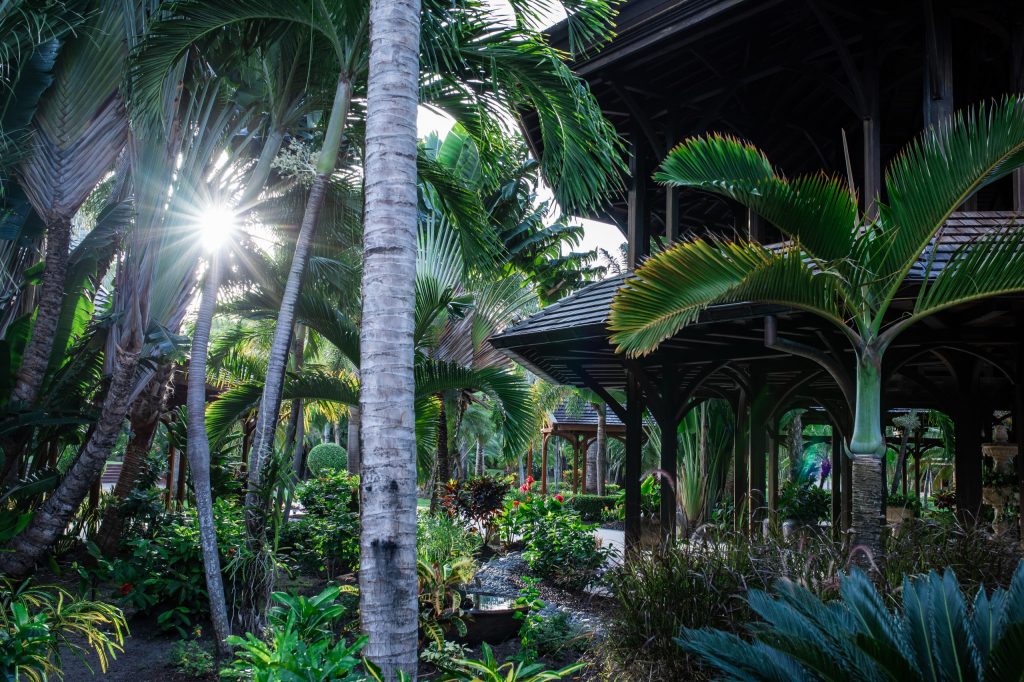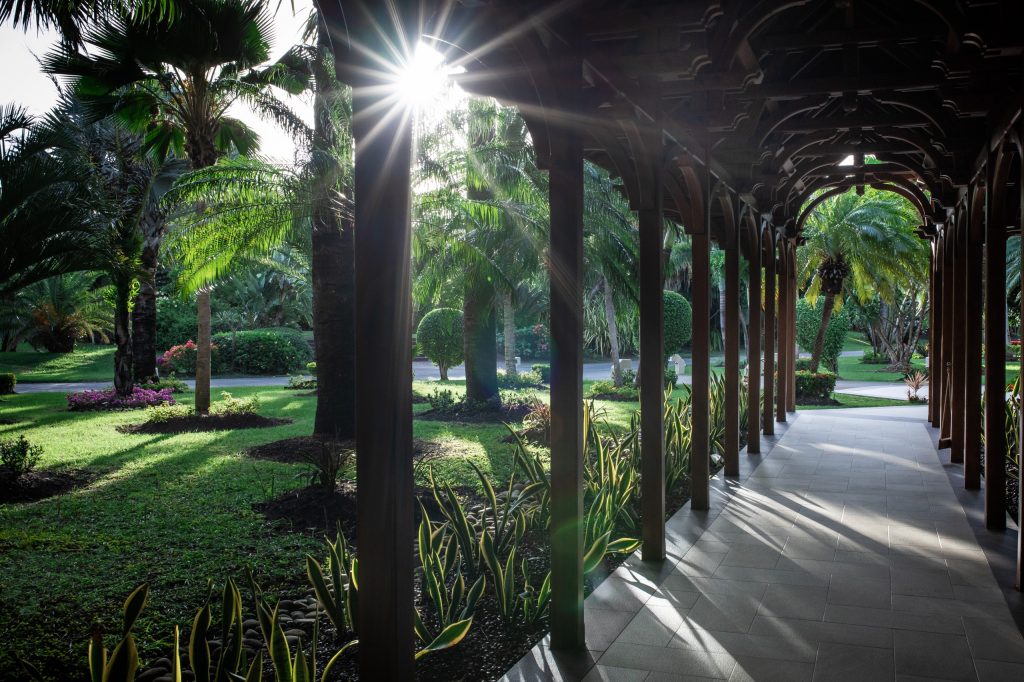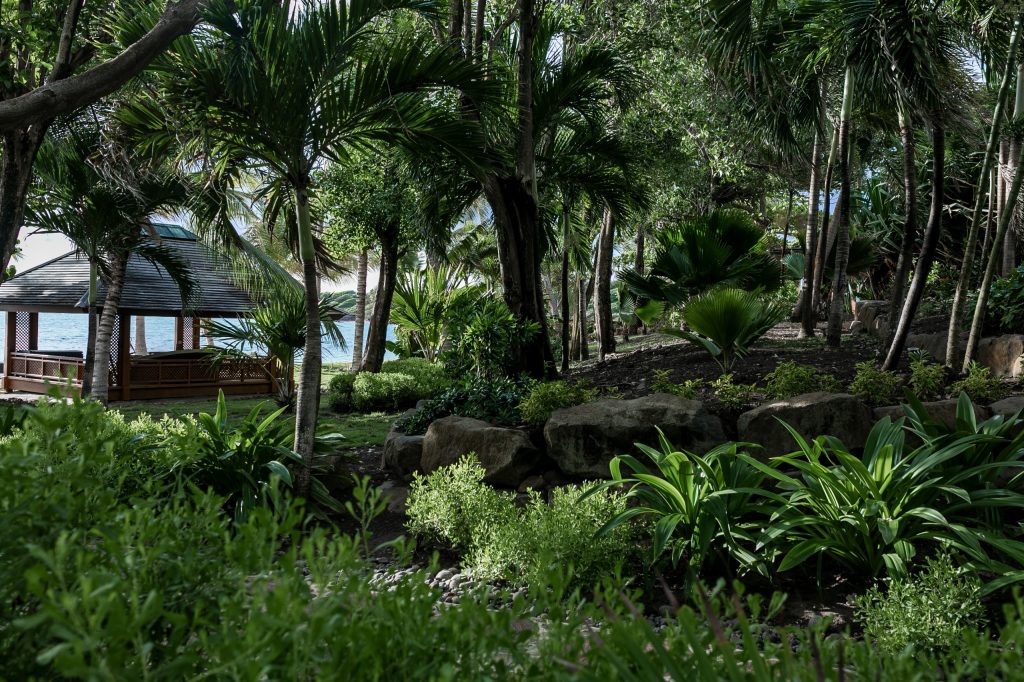 Whether you arrive by yacht or private plane, island access is quick and easy with a 10-minute private boat ride from mainland Grenada. The intimate island atmosphere is simply irreplaceable at this one-of-a-kind private island home.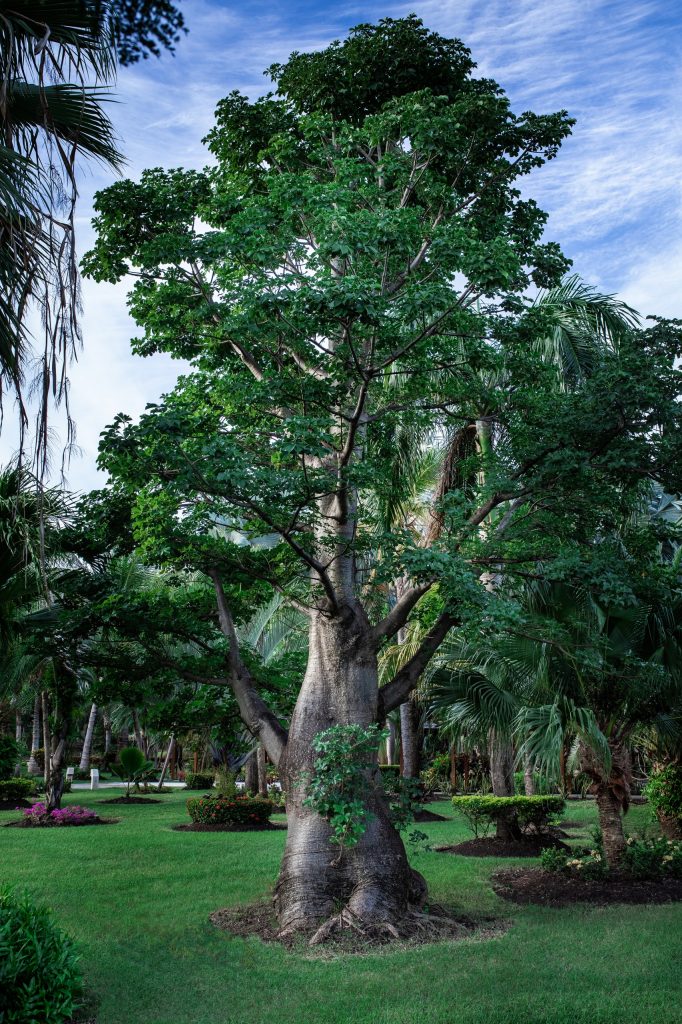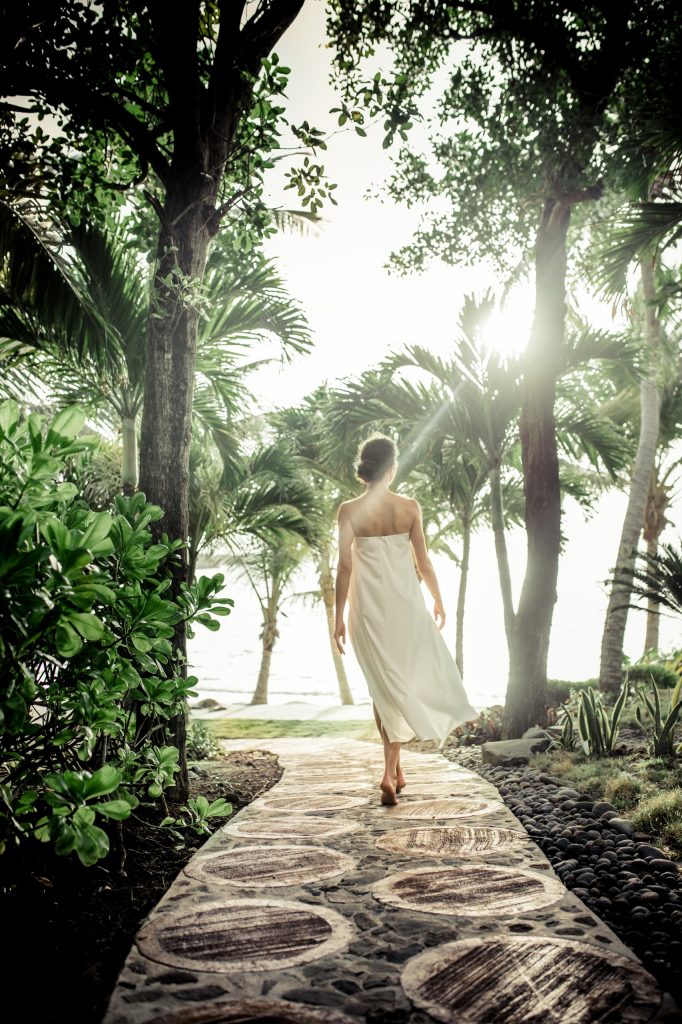 Opulence meets freedom, as exquisite beauty and comfort are for your eyes only on your private dream island retreat.