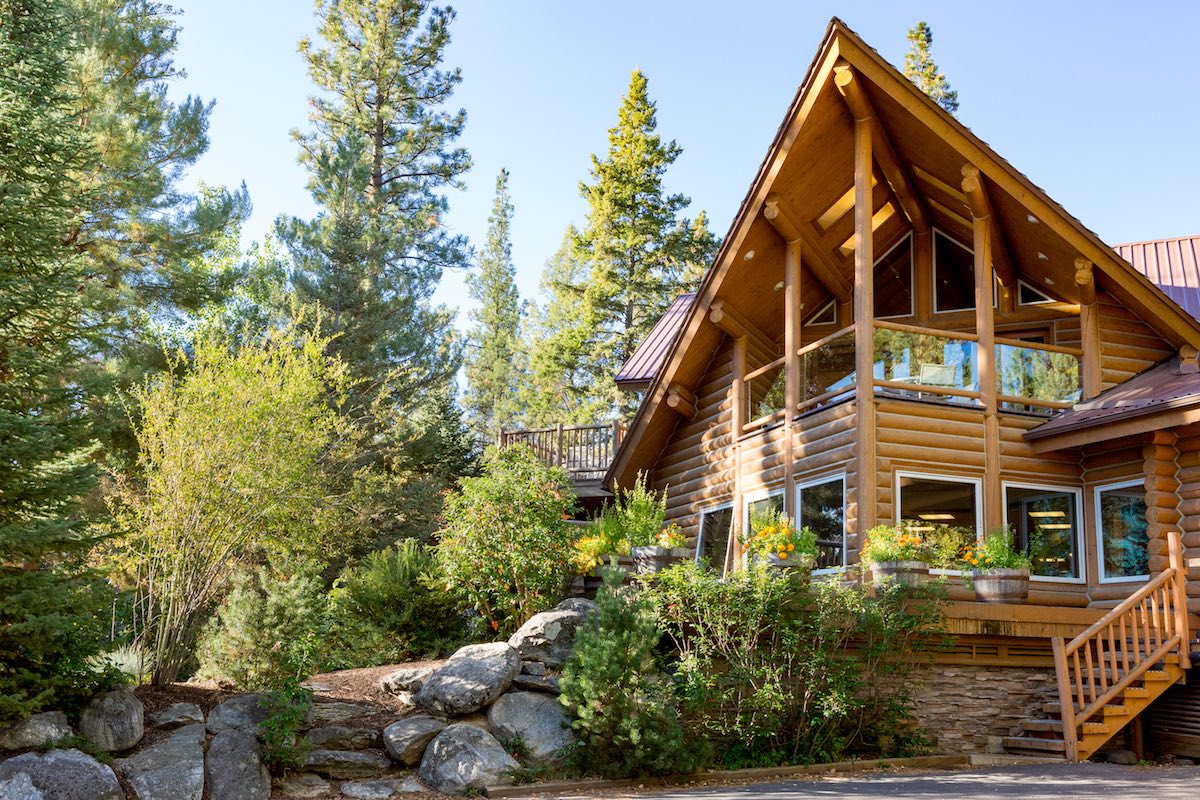 Montana is a national treasure. For decades, this sparsely populated region of the United States has been a top destination for outdoor enthusiasts, eager to escape the daily grind. Home to wild buffalo, infinite prairies, and the glorious Rocky Mountains, Montana also attracts thousands of sightseers every year who want to explore and photograph its many natural wonders. The state has a rugged and rustic appeal, but that doesn't mean tourists have to sacrifice comfort and luxury in order to visit. Montana is home to numerous high-dollar hotels, where guests can relax and recharge both in the heart of nature—and the lap of luxury.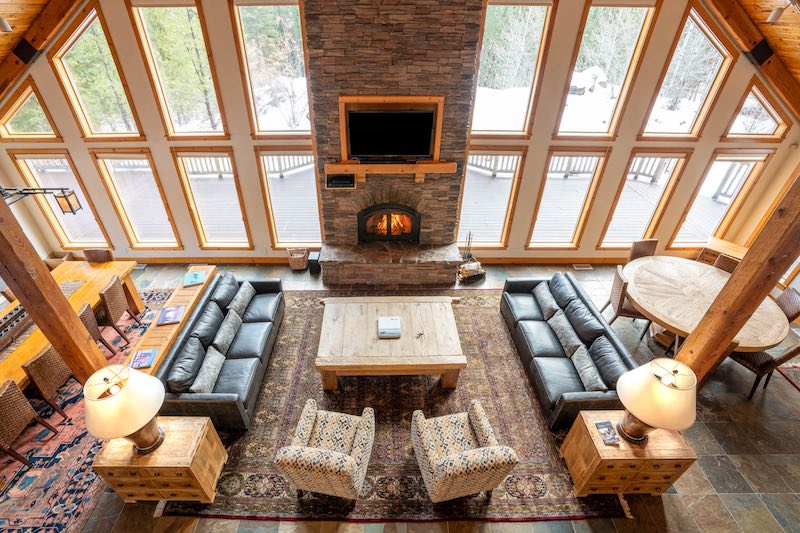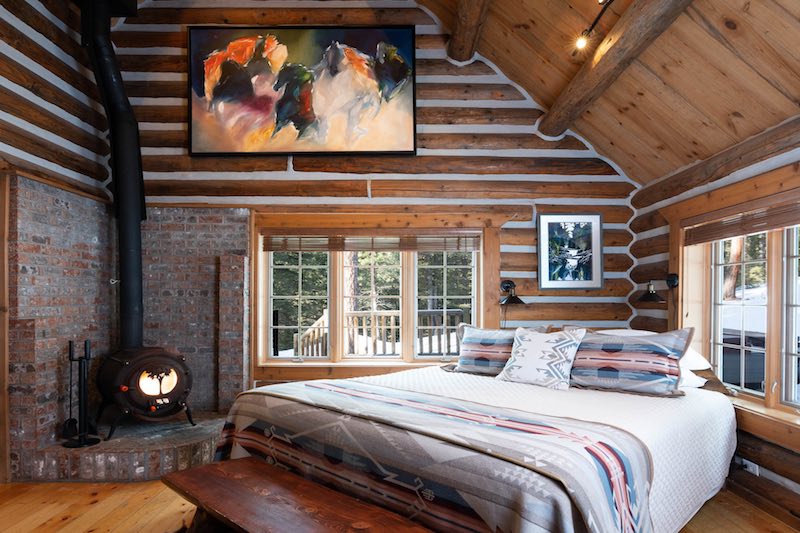 Nestled in Bitterroot Valley, just south of Missoula, Triple Creek Ranch is one of these famous upscale locations. The ranch is a sprawling four-star resort, where the rustic beauty of Montana merges with the absolute best in luxury accommodation. Far away from the cares and concerns of the city, this gorgeous property is known for its towering pine forests and rolling hills, as well as having some of the coziest cabins a traveler can find. Triple Creek isn't just a seasonal hotel, open only for special occasions, or during the warm summer months, however. The venue has unique offerings and activities all the time, allowing guests to unwind in the spring, summer, winter, or fall.
Scenic Summer Fun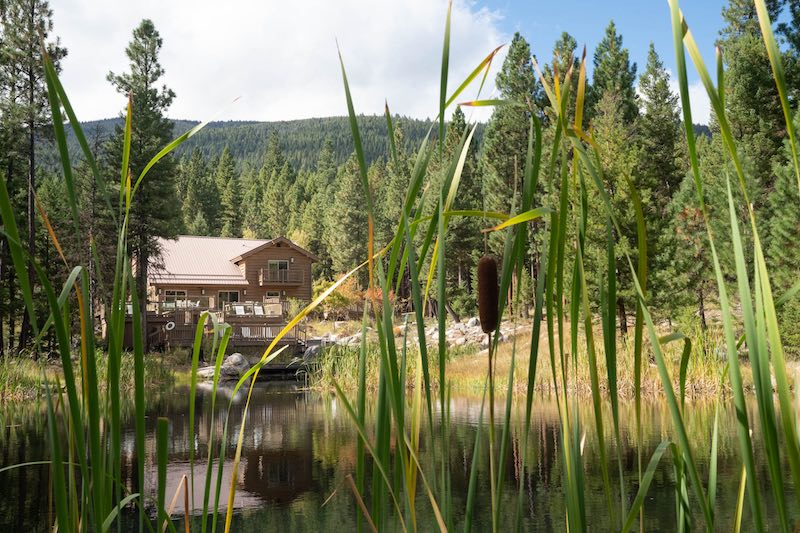 At Triple Creek Ranch, visitors can spend their summer stay riding on horseback through the winding trails and lush forests of Montana or embark on a thrilling whitewater rafting adventure with family and friends. They can also spend the cool Montana mornings doing yoga in the great outdoors, and then, in the afternoon, take a hike up nearby mountains, while enjoying a photo safari with other sightseers. The ranch's staff also orchestrate orienteering and fire-building lessons as well as historical tours of the surrounding areas. Triple Creek Ranch is so spacious and has so many outdoor activities that it's impossible for even the grumpiest of travelers to be bored here. Whether you want to try your hand at archery, mountain biking, hatchet throwing, ATV riding, or fly fishing, there's always something to do in this high-end haven.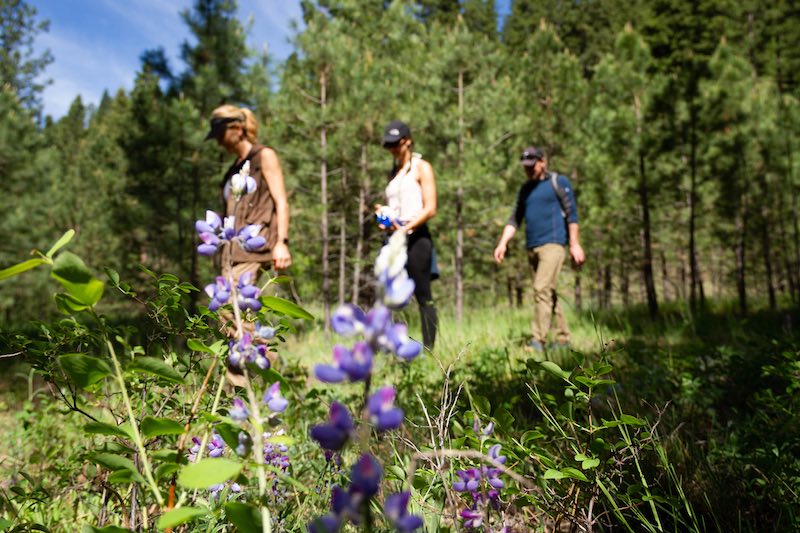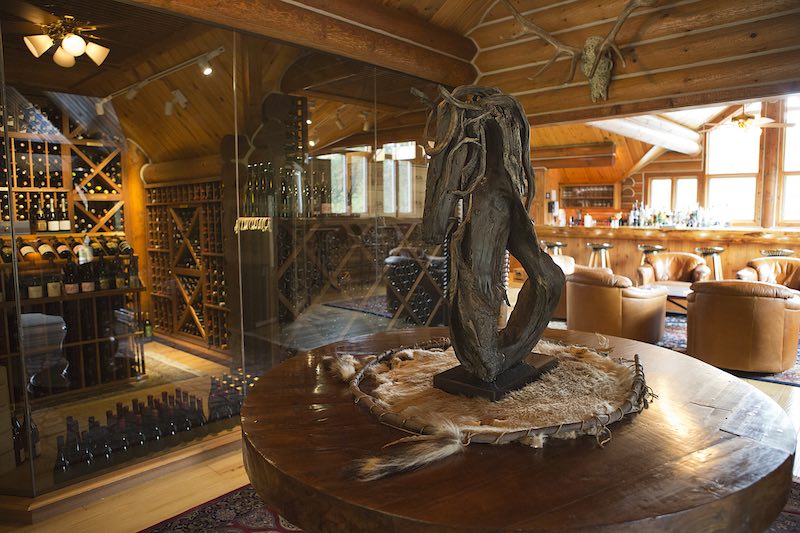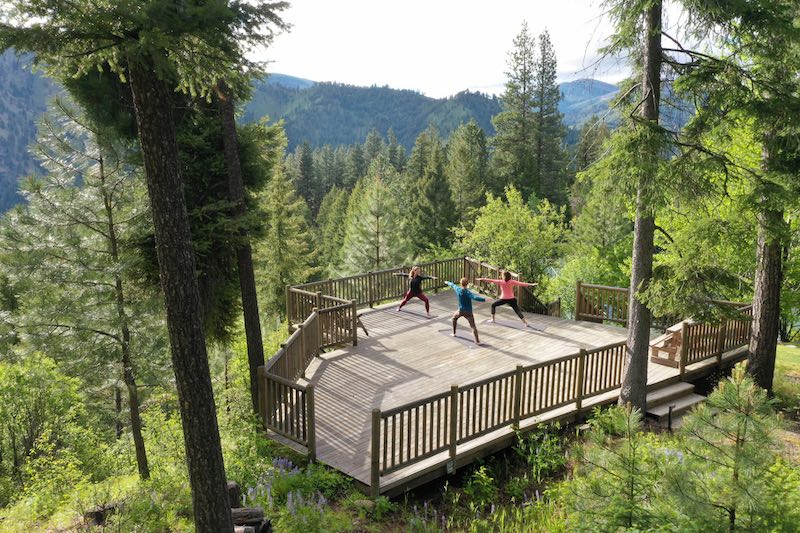 The food at Triple Ranch is also a highlight of the whole resort experience. Executive Chef Jacob Leatherman, who has worked for the ranch for fifteen years, crafts delicious new menus every evening, providing guests with a full luxury dining experience, in the remote foothills of Bitterroot Valley. There is even a sommelier on staff to help guests pick out the best wine to accompany their dishes, and many of the kitchen's entrees and beverages feature fruits and vegetables, hand-picked daily from the ranch's orchards and gardens. The ranch's Rooftop Lounge is a snug and sumptuous hangout for cocktail hour, where patrons can socialize and sip on a refreshing drink before dinner. At Triple Creek Ranch, diners are treated like royalty, leaving with happy hearts and full stomachs.
Winter Relaxation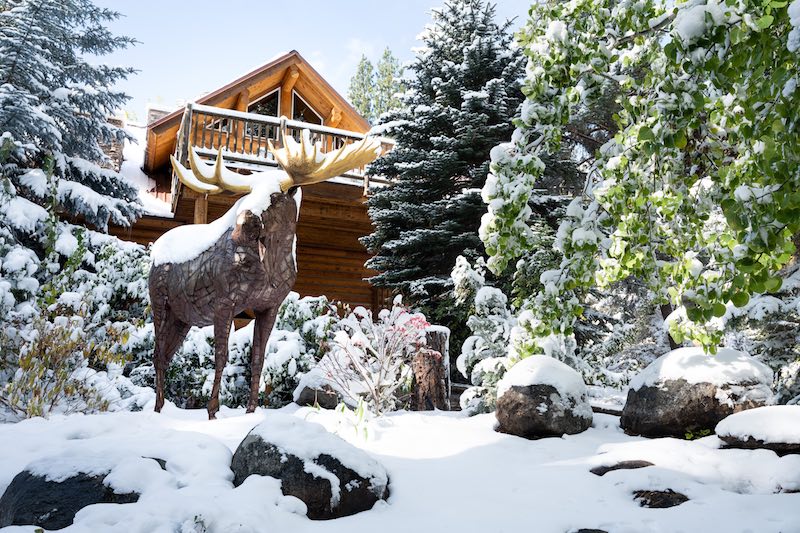 During the winter months, guests at Triple Creek can enjoy brisk and bracing experiences like dog sledding, snowmobiling, cross-country skiing, or snowshoe running. Afterwards, a whole slew of rejuvenating activities awaits back at the firelit cabins. Private wine tastings are a regular offering at this luxury resort, and Triple Creek also boasts world-class spa facilities, where a relaxing massage can make the stresses of life melt away, like northern glaciers in the summer heat. The cozy atmosphere, and the variety of shared activities, elevate this ranch to an ideal romantic getaway for couples, hoping to draw closer together.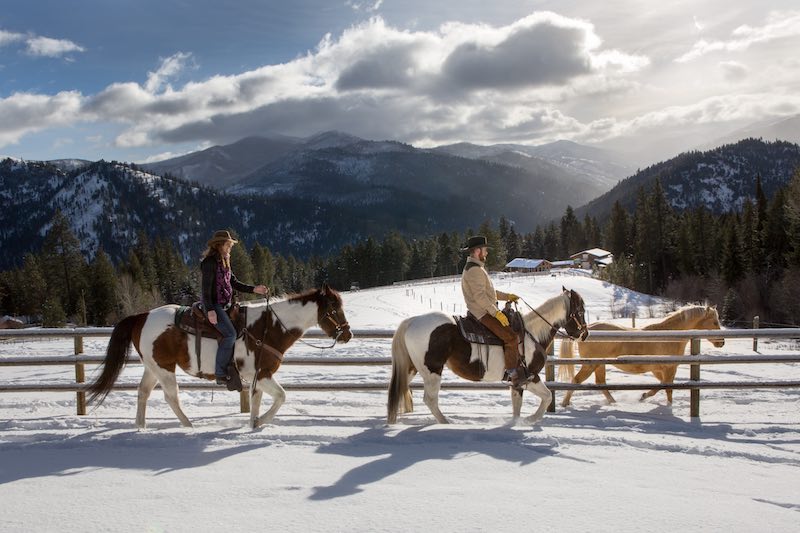 The diversity of Montana's landscape makes Triple Creek Ranch a restorative and inspiring location for an off-the-beaten-path luxury vacation. The location's snow-capped mountains, mighty rivers, and glorious forests allow guests to reconnect with themselves and nature, without having to learn how to pitch a tent or rough it on uncharted terrain. The resort works hard to ensure guests have a memorable stay, and the range of activities enable visitors to try new things and stay active, making it a one-of-a-kind customizable experience. Montana might not be the first place most people look for a high-end vacation, but this place puts this breath-taking state on the map, showcasing the state for what it is: a thrilling, adventurous—and scenic—paradise.