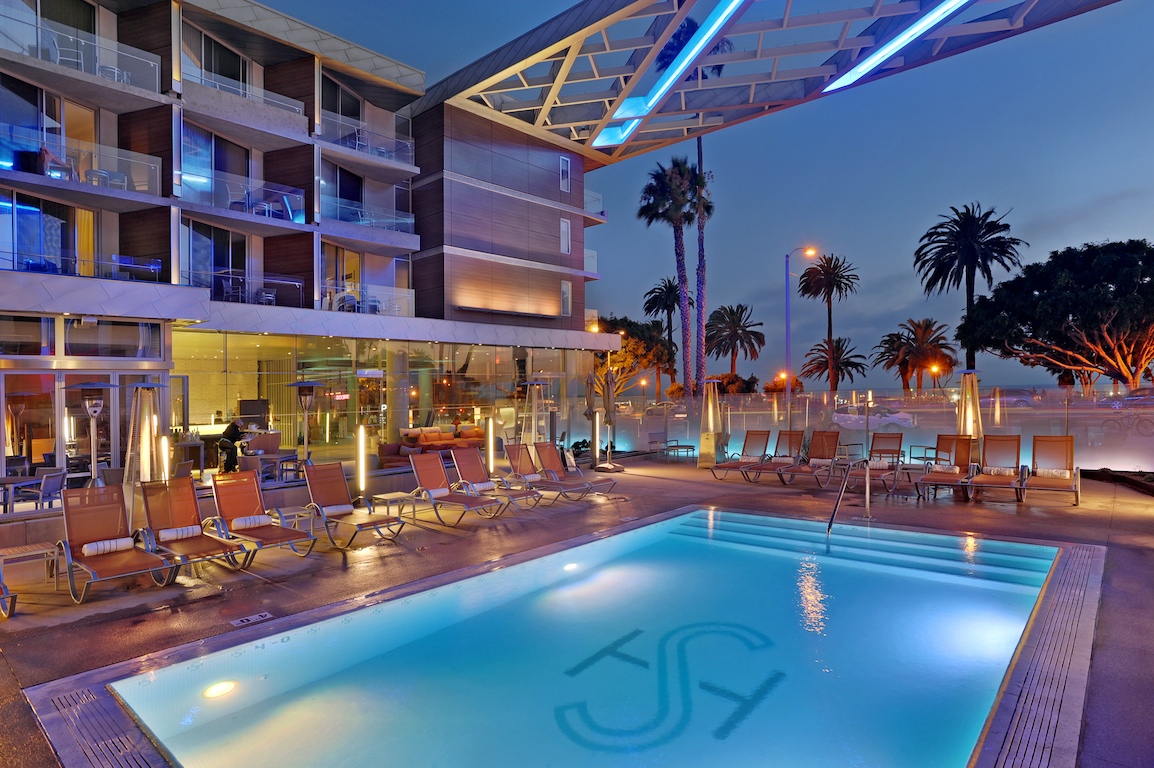 There is no shortage of quality hotels lining Santa Monica's picturesque Ocean Avenue. With so many options in the same general pricepoint, it can be hard for a particular hotel to distinguish itself along this thoroughfare of prime real estate. But five-year-old Shore Hotel manages to just that by providing a unique place to stay that is not only cool in a breezy, quintessentially Santa Monican fashion, but also environmentally conscious, respecting the serene oceanic nature it overlooks.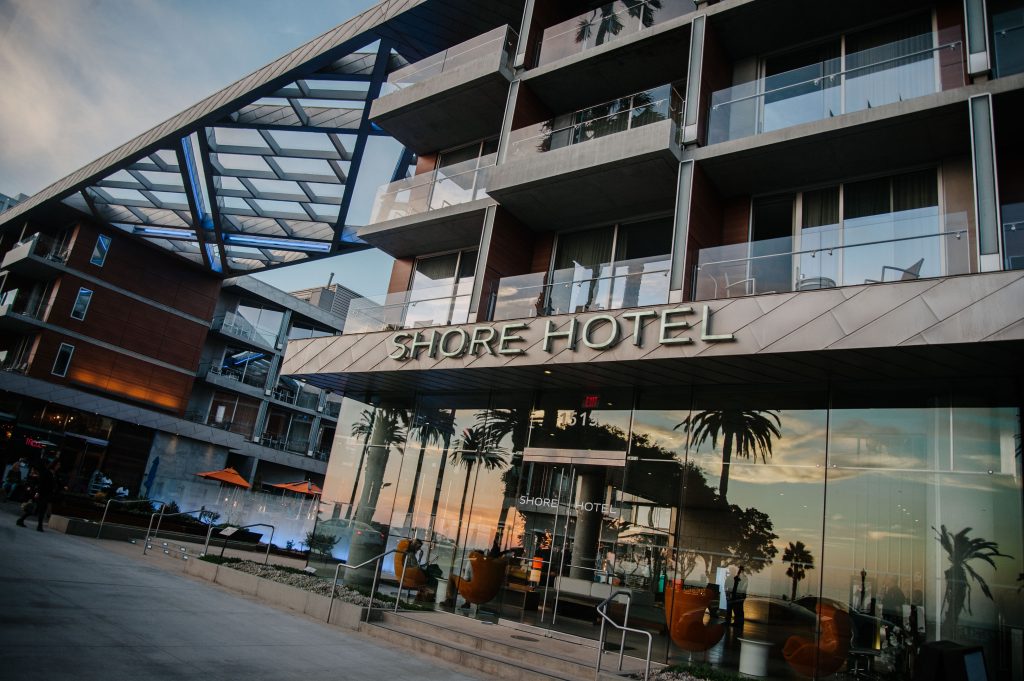 The AAA Four Diamond Shore Hotel is the only hotel in Santa Monica to be certified by the United States Green Building Council as an LEED Gold (Leadership in Energy and Environmental Design) property. How exactly did it obtain this distinction? Half of the waste from the construction of the hotel was either recycled or salvaged, and the property features a number of intelligent green features, ranging from sustainably sourced décor to water recycling to sensors that shut of air conditioning and lights in rooms when you leave.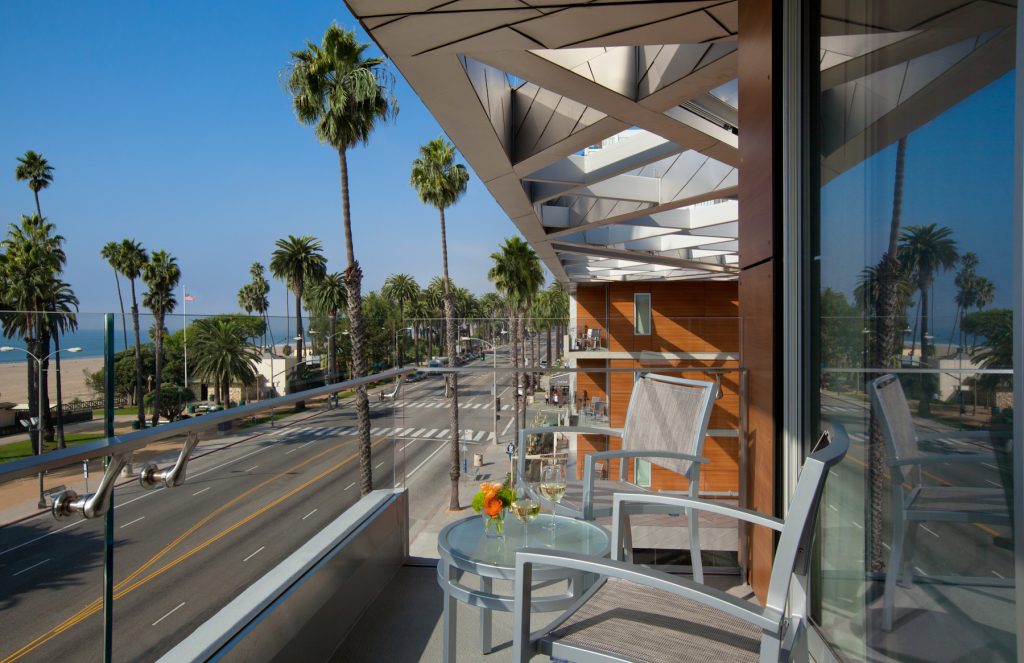 First opened in 2011, each of this U-shaped hotel's 164 guestrooms (including 20 suites) was designed intelligently and decorated vibrantly. There is a breezy, airy feel throughout and a relaxed, but inviting and attentive nature to the staff; the hotel certainly looks and feels like the perfect reflection of the city it inhabits. Upon arrival, you are warmly greeted with a smile and a glass of champagne. There is an unpretentious, earnest cordiality from the employees that one wishes they felt when staying in some of Beverly Hills more affluent properties. They are attentive but never bothersome, friendly but never pandering.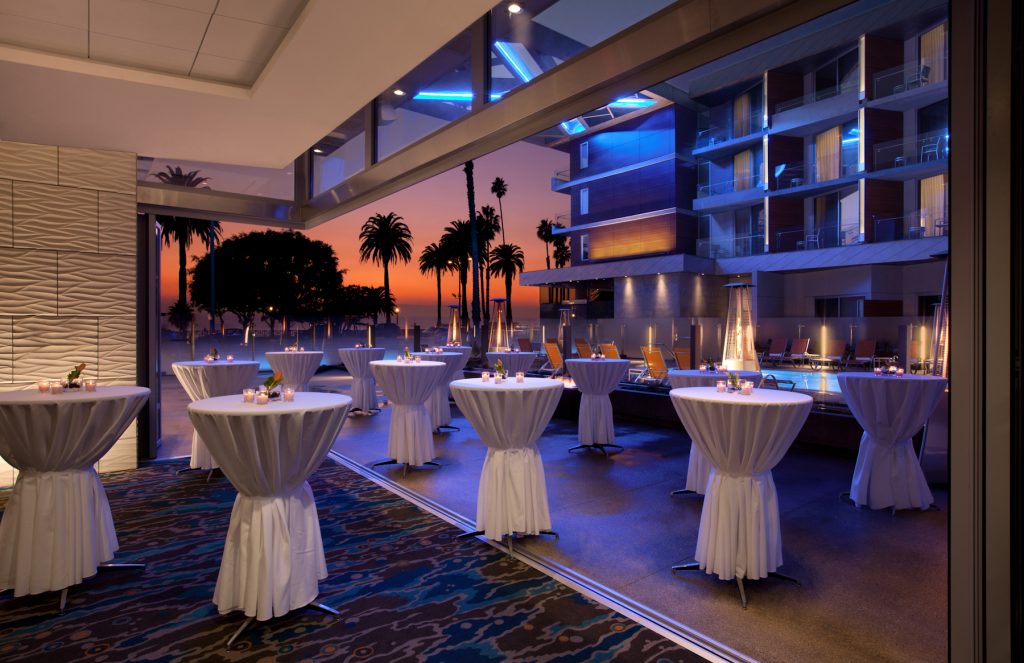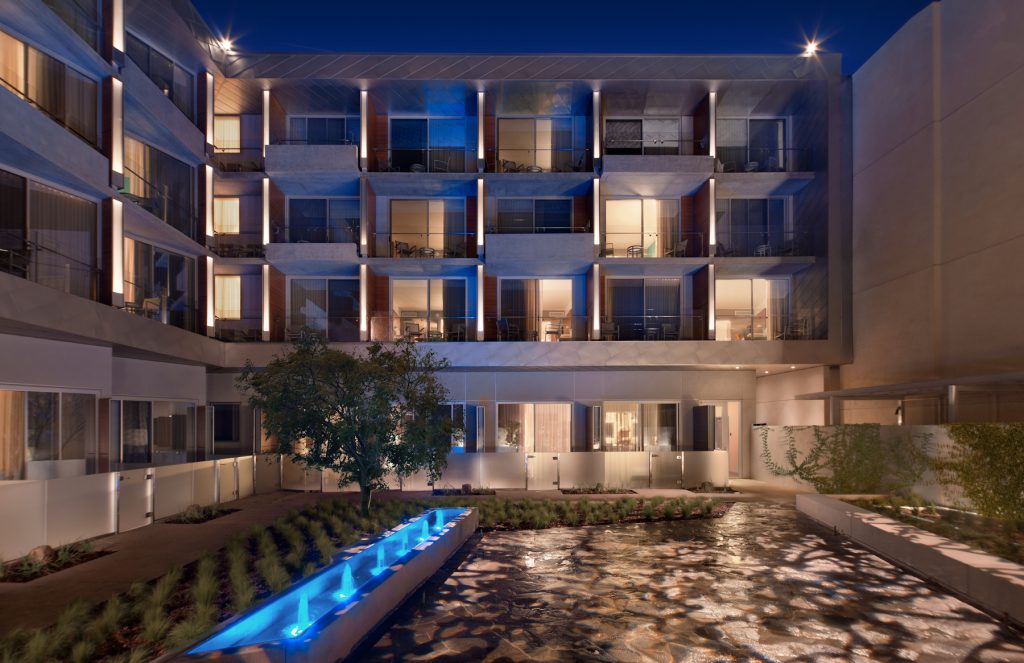 The hotel also boasts a prime location. Located just a few minutes on foot from the beach and iconic Santa Monica attractions like the 3rd Street Promenade and Santa Monica Pier, Shore Hotel is ideally situated for those who wish to take in all the city has to offer. Most rooms also have unobstructed views of the beach and balconies ideal for sipping a cocktail and watching the sun set beyond the coastline. There is also a solar-heated pool and intimate cocktail bar, while the airy lobby and patio at the quaint, adjacent Blue Plate Taco restaurant are certainly not bad places to watch a sunset as well.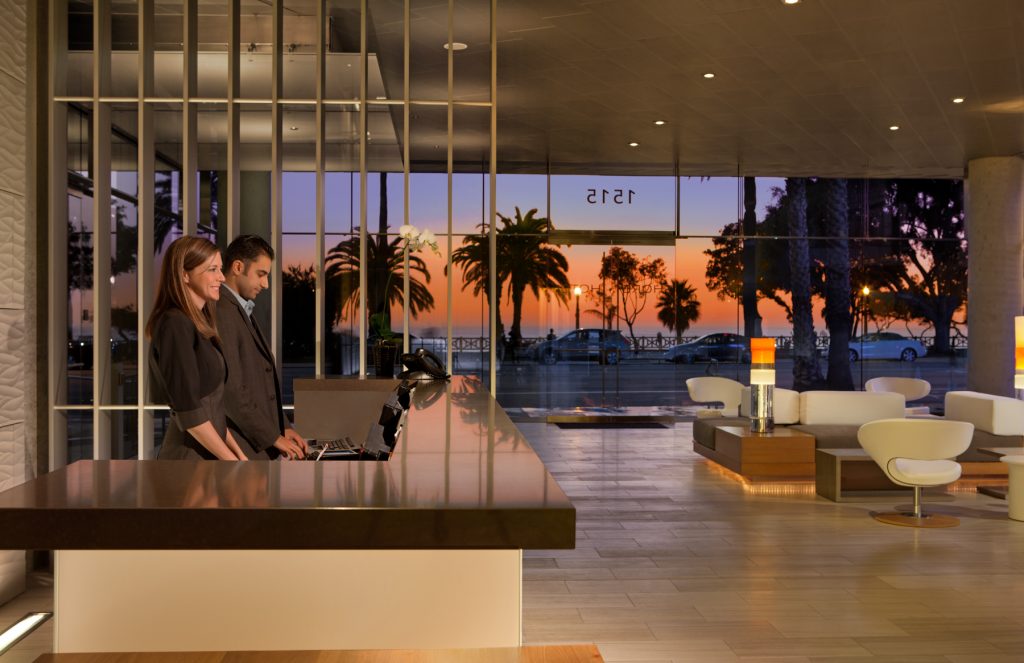 While the design and décor of the property are refreshing and inviting throughout, the room amenities are solid, if not somewhat unspectacular. If you wish to be swaddled in luxury, keep wishing. One particularly nice touch though is the bath products, a small but somewhat essential amenity that a person who stays in as many hotels as I do will surely appreciate. Shore Hotel exclusively features Lather products, and fans of the brand will surely acknowledge that they are a clear step up from what one typically finds at most hotels, regardless of class.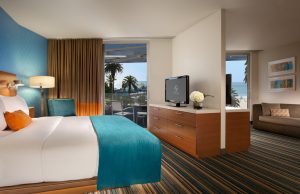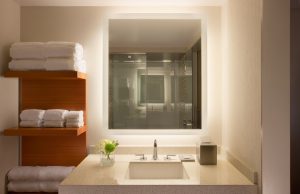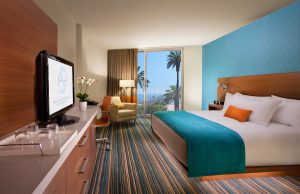 In summation, if you are looking for the most opulent place to stay in Santa Monica, keep searching. But if you want something refreshing that is easy on both your conscience and your wallet, then this quasi-boutique is certainly worth a look.