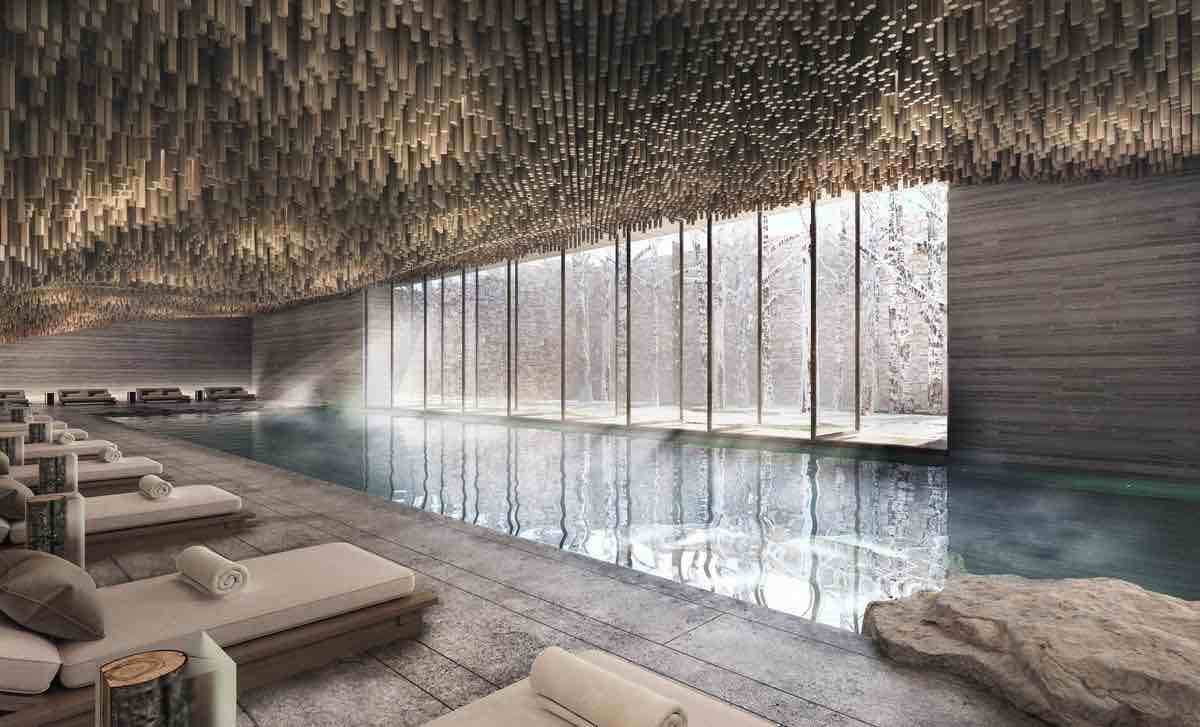 Tap into your sixth sense at this stylish & futuristic resort located at sky-high altitudes. Luxury resort brand, Six Senses, is set to launch their first-ever Swiss resort. Located in Crans, Switzerland, the Six Senses Crans-Montana hopes to attract the elite to this pristine Swiss city. Six Senses has exceptionally prestigious resorts located all over the world. However, in December of 2022 Six Senses will open their brand new Swiss resort for the snow-loving jetsetter.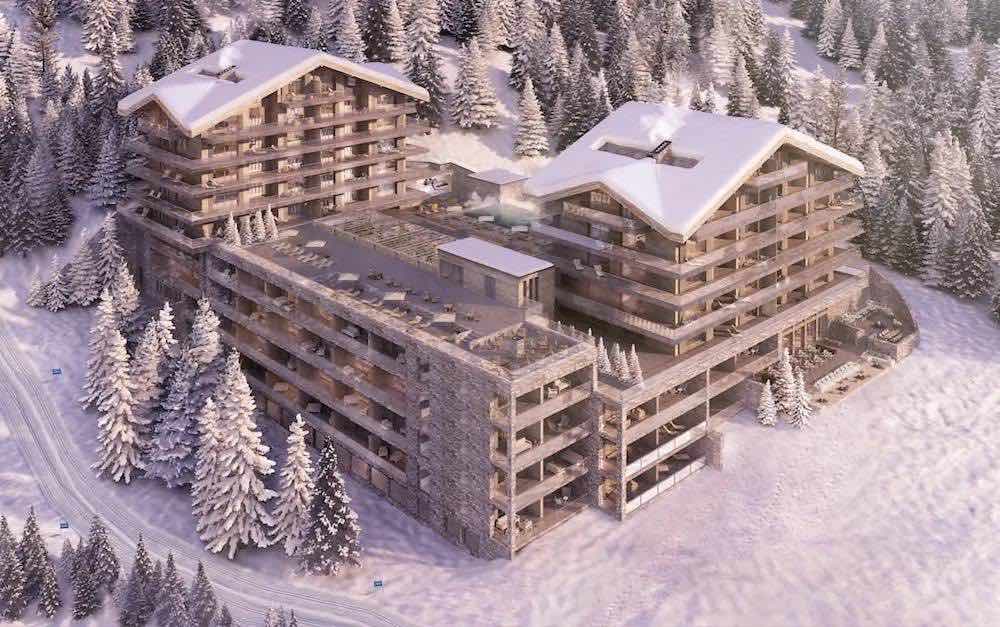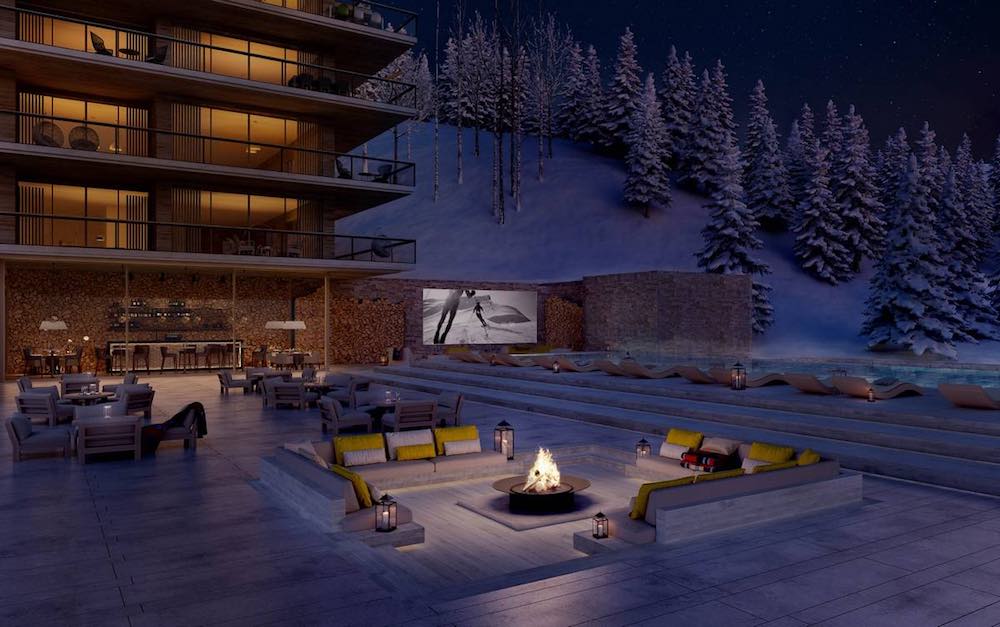 The unique location intends to attract both the luxury traveler and the avid adventurer thanks to its state-of-the-art services and ski-in, ski-out hotel access. There are 46 luxury terrace accommodations, plus one- and three-bedroom suites, a 22,000-square-foot spa, and a handful of 3,000-square-foot residential apartments available for purchase. One particularly extraordinary feature about this hotel is the spa. It's obvious that the Swiss do not take their spa services lightly as this resort is a wellness junky's dream. The 22,000 sq-ft oasis offers common spa services like private massages, salon services, hot tubs and yoga studios. Yet, this Six Senses resort offers an extremist's level of health & wellness services as well. Cold plunge pools, bio-salt saunas, stretch pods, and three different bio-hacking equipment brands are available for use. The resort team understands the needs of skiers, as sore legs and exhausted muscles require next-level recovery. Six Senses Crans-Montana's spa is where recovery meets relaxation and where relaxation meets the black-diamond slopes.
The entire property is located just above the Cry d'Er gondola and is actually one of the only resorts where you don't need a car. Thanks to the popular gondola and the funicular running daily, you can ski right in and out whenever you want. The location is labeled by locals as one of the prettier and more stylish areas because the resort sits just steps away from designer boutiques and gourmet restaurants, only adding to the prestige of this unique destination. Although, guests at Six Senses Crans-Montana often find they need not even leave the resort as there are a range of on-site activities, including two 5-star restaurants, a prestigious lounge, and a rooftop pool.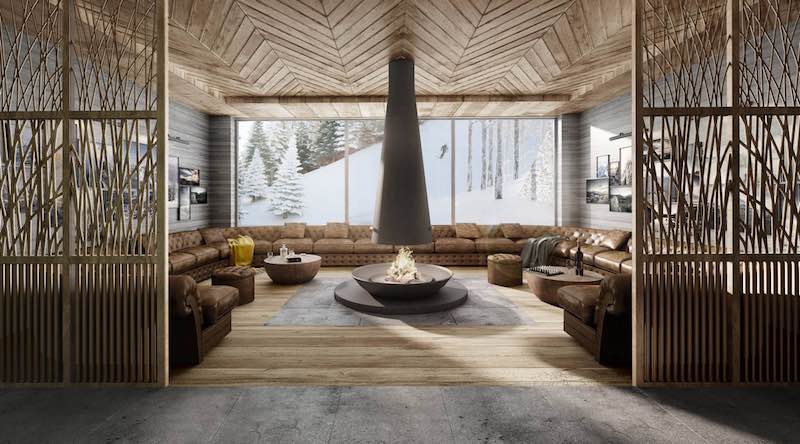 This first-ever Swiss Six Senses location will certainly earn the affection of visitors and locals alike. Continuing the tradition of the brand, there is an unmatched level of serenity and esteem at Crans-Montana that all Six Senses resorts possess with their minimalist earthy design and spiritually-intuitive wellness services. The chain has locations in some of the most remote places on the globe. For example, the scarcely-visited country of Bhutan has been voted the happiest country in all of Asia for many years, which makes it also one of the hardest countries to visit due to its strict tourism laws. Six Senses runs three sustainable and spacious luxury resorts in Bhutan, allowing the high-class tourist to experience the wholesome country in the easiest and most comfortable way possible.
The team at Six Senses has a priority for their guests to have the utmost meaningful experiences at their resorts. As a member from the hotel's management team claims "We hope that our unique collection of rituals, reconnection experiences, and wellness days reignites your curiosity and passion for travel." The accommodations of a trip can often alter the overall impression of a destination and Six Senses recognizes this. A few other remote destinations that Six Senses welcomes travelers to are the Qing Cheng Mountain in China, Fort Barwara in India, Shaharut, in Israel, Zil Pasyon on the private island of Félicité, as well as properties in Oman, Turkey, Brazil, Spain, and the Maldives, to name just a few.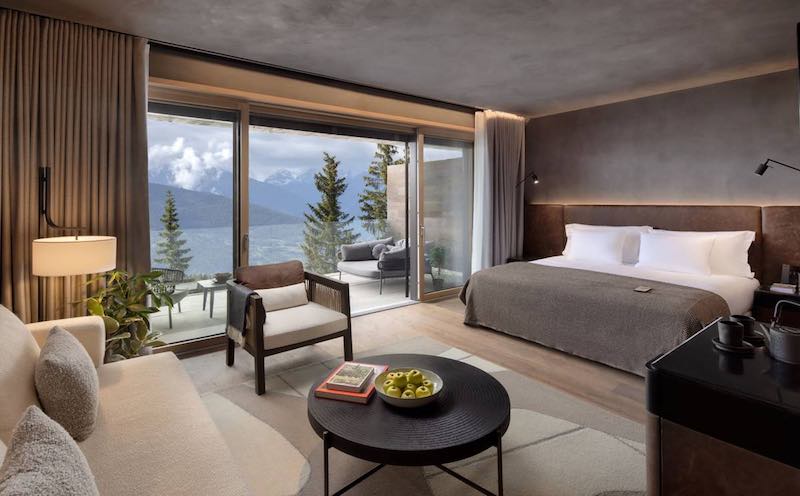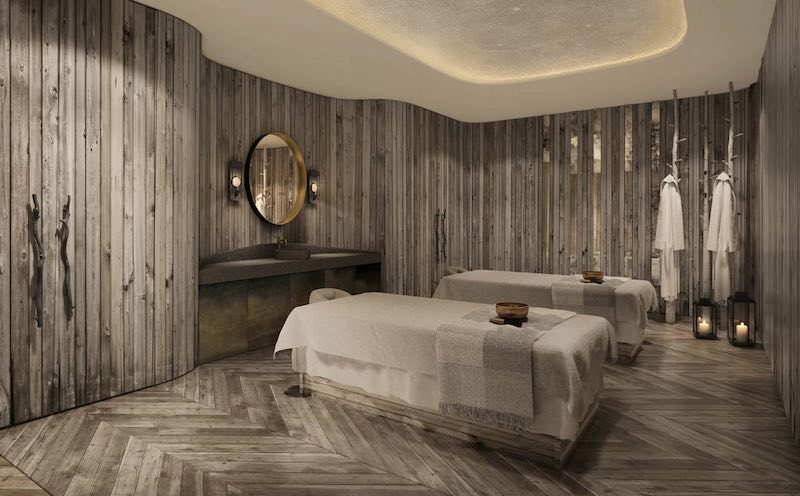 Designed for jetsetters to push the reset button, relax, and explore the possibilities that these stunning locations have to offer, the forthcoming Six Senses Crans-Montana is more than worthy of adding to your travel destination bucket list.