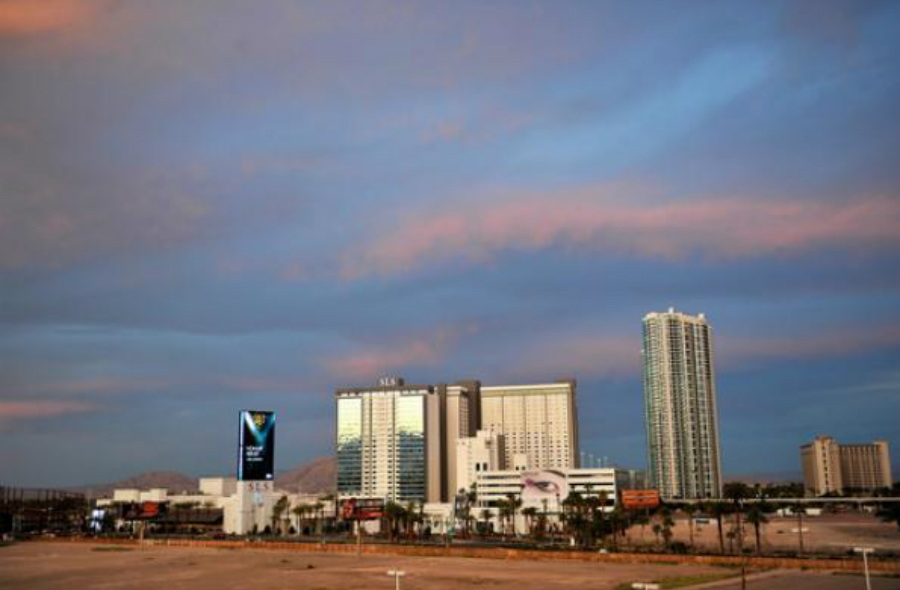 The new SLS Hotel on the grounds of the former Sahara, is fully functioning now in Las Vegas and poised to be another big hit for Sam Nazarian and the SBE group who owns similar properties in LA and Miami.
Details synonymous with the SLS brand include the whimsical design stamp of Philippe Starck and many of SBE's popular eateries, mainly from LA, such as Katsuya for sushi, Bar Centro for creative cocktails and Mediterranean themed Cleo (inside the Redbury Hotel in Hollywood), plus a new twist on The Bazaar by Jose Andres in the form of Bazaar meat. The Sayer's Club – the original is also in Hollywood, is keeping with the intimate music venue theme, but the outdoor patio at this location makes it seem much larger with a skyline view of the Vegas action.
In other cool twists with this SLS property, rock-star Lenny Kravitz has designed four Penthouse suites akin to his work on the SLS Miami Tower and Villa sections of the property, as part of his growing Kravtiz Design company. All this uber-hipness goes down well with LA's favorite retail outlet, Fred Segal, who has not one, but seven boutiques in the hotel varying from His and Hers to Jeans and Jewelry. It's so nice to shop independently throughout the hotel at your leisure without heading to a chain-store adjacent mall – this is another welcome new concept in Sin City.
Other new concepts from Chef Jose Andres include Ku Noodle with hand-pulled noodles– made daily that you can witness first-hand via a showcase window, and Asian dumplings.
Throwbacks come in the form of Foxtail – originally a West Hollywood club and eatery, which has been reincarnated as a sprawling nightclub and low-key party pool with cabanas.
The team has also imported the popular Griddle Café on Sunset (not SBE owned in LA) where locals and tourist line up for hours to eat stacks of red velvet pancakes the side of your head, French toast, burgers and sandwiches. In Vegas the menu also features boozy milkshakes, naturally.
The growing Umami Burger Empire also has an outpost that includes sports betting which should lure a few people away from the casino to the giant screens. Also part of the Adam Fleischman and AdVantage Restaurant Partners LA based team is 800 Degrees Pizza for a custom made pies.
What we loved the most about this stylish hotel is the common areas don't seem so spread out and you won't be carrying your shoes by the end of the night if you stick around the casino and entertainment venues. Probably the most spectacular is a 20,000 square foot sprawling version of LIFE nightclub where you can dance to DJ's and a light show all night, or head up to the more sedate rooftop pool (when open) and slink into a cabana under the stars. You'll need a rest by then.
By Carole Dixon, Editor-in-Chief, www.thecaratdiet.com