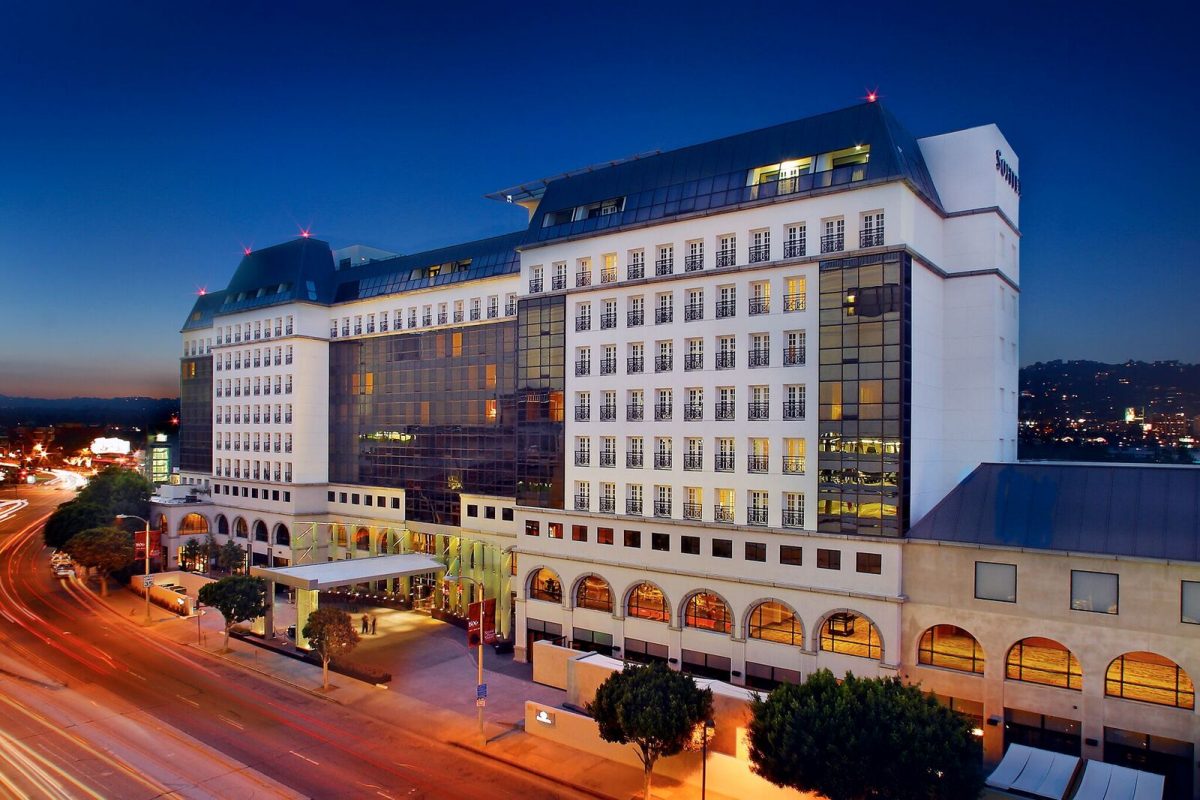 In Los Angeles, the glitz, glamour and showbiz capital of the world, there is no shame for A-list talent and white hot media sensations fessing up to "getting a little work done." It's part of the business. To stay relevant and in demand in this town, you have to constantly evolve and hopefully improve. The same philosophy holds true for other desirable entities, including luxury hotels. Just minutes from the heart of West Hollywood and a short walk from Rodeo Drive sits Sofitel Los Angeles at Beverly Hills, a sparkling and luxurious gem that wears its multi-millions in cosmetic renovations oh-so-well.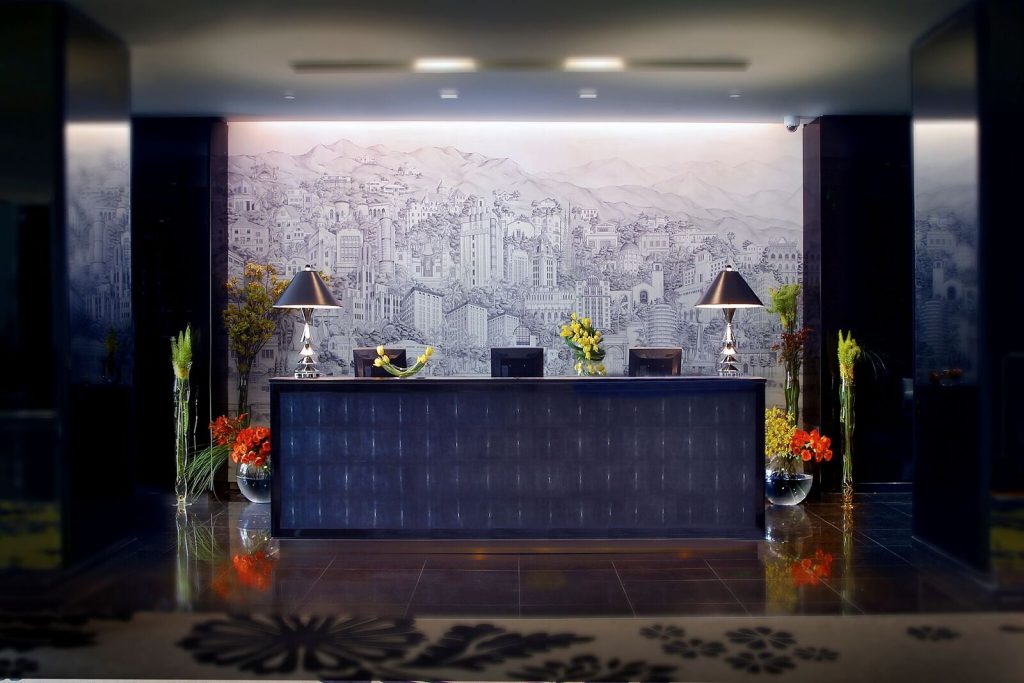 Simply put, if you are a lo-cal of So-Cal, or planning a visit or night out to LA, West Hollywood or Beverly Hills any time soon, there are enough cool things happening here that require a visit and or a stay, and the vibe is alive from the moment you'll arrive.
First impressions are important, and you'll experience a fantastic one here. The entrance to the hotel is electric, with steel and glass and lighting setting the stage for an easy and smooth check-in, preferably from the Preferred Guest VIP line that will get you in quickly. Across from the front desk is a an exceptionally modern and sleek concierge area which is unlike anything I've seen, and it's collection of daily papers and friendly and helpful team ready to answer your questions make it really stand out. The overall decor of the hotel blends Hollywood glamour you see and feel throughout the lower level, especially in the collection of hip and fun artwork and prints of Hollywood legends. European elegance is felt, especially in the furniture, and there is a delightful, Parisian-style component that you would expect inside a French-owned Sofitel property.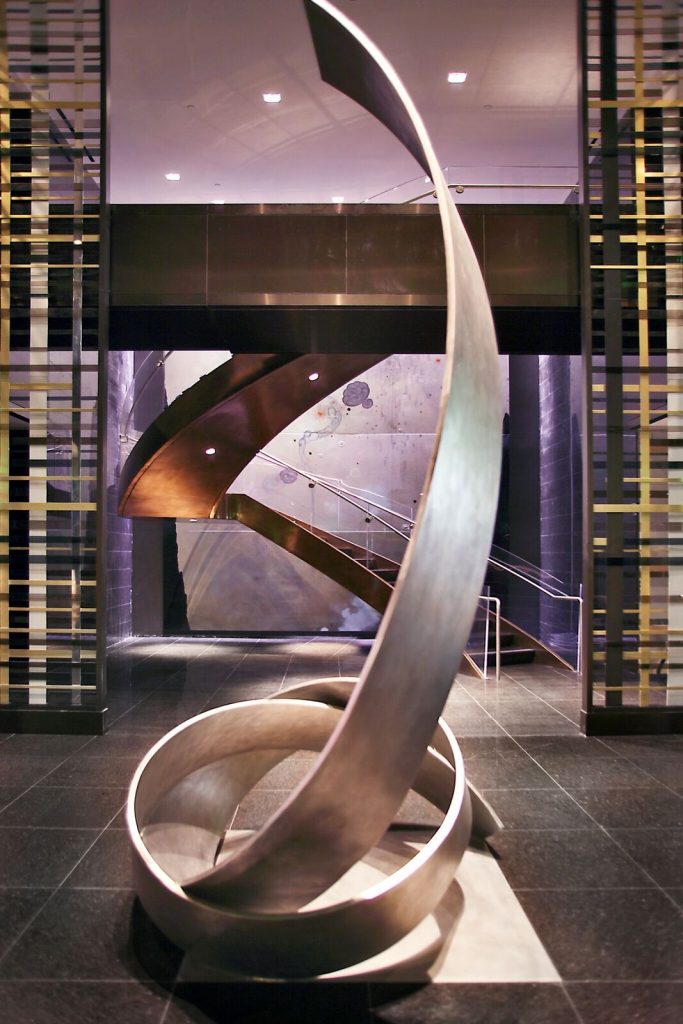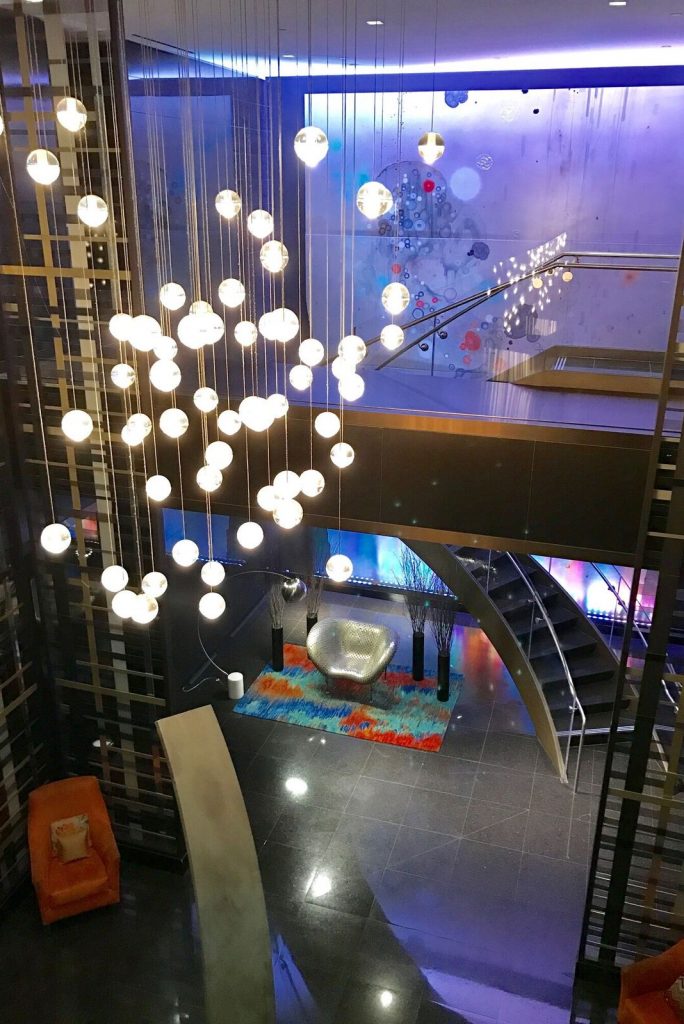 What the hotel does masterfully is create a relaxing, comfortable, luxury experience throughout the property. The air even has a distinct, opulent aromatic appeal. Across the street is the Beverly Center, Robertson Avenue with its shops and restaurants are a couple block away, and you can find almost anything you want to do within a short distance from the hotel. But inside the hotel is a serene and relaxing atmosphere that may keep you inside for your entire stay.
There are 26 suites and 2 Presidential Suites, all featuring SoBed, which is Sofitel's feathertop and duvet sleep system, along with Lanvin and Hermes bath amenities.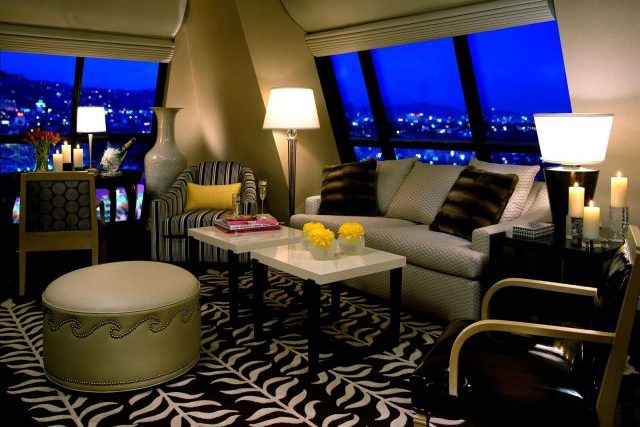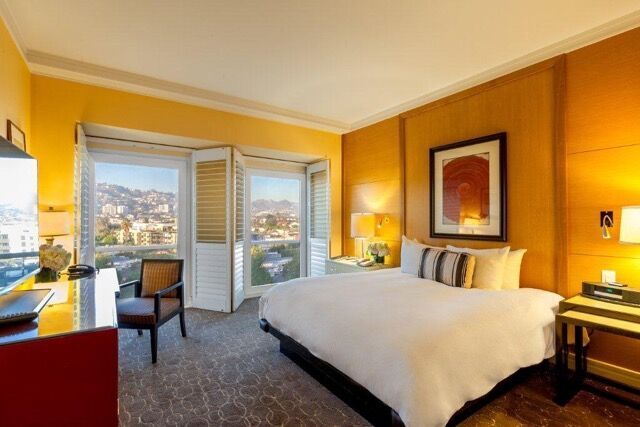 Another unique and distinctive amenity of the hotel is SoFit, billed as the largest hotel fitness center of it's kind in all of LA. It's essentially an upscale gym, loaded with cardio machines and strength training stations and weights. It's large enough to accommodate anyone looking for a short workout to break a sweat and find privacy amongst the rows of ellipticals and treadmills, while fitness freaks will be finding plenty of apparatus to stay occupied on for a multi-hour session if they choose.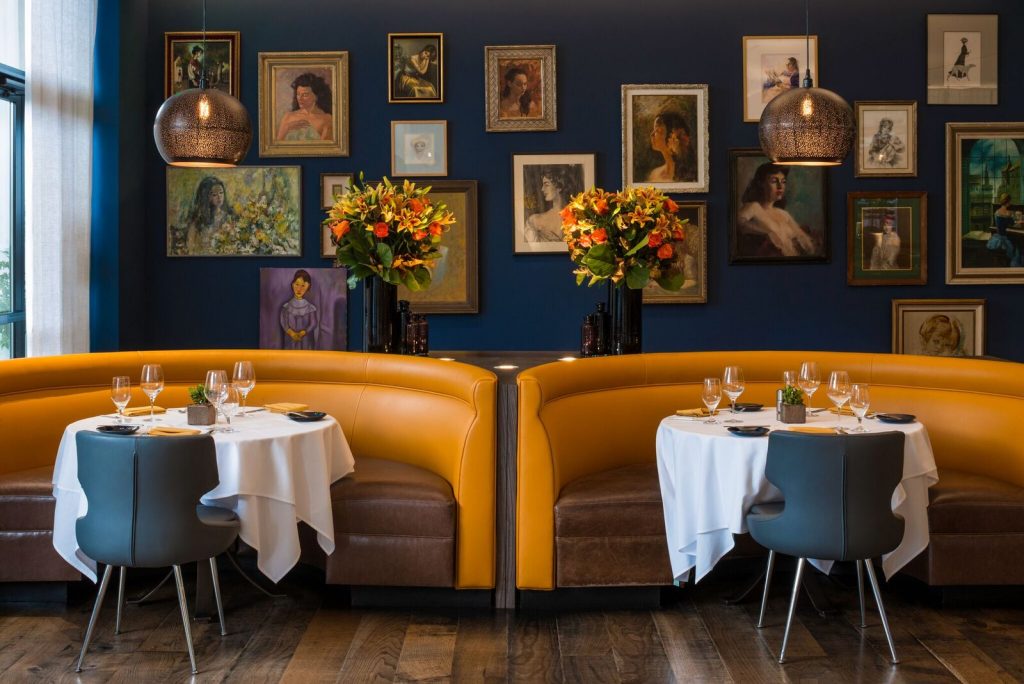 In 2018, Sofitel Los Angeles at Beverly Hills opened a pop-up eatery called Cattle & Claw inside their restaurant space, with the thought it would stay open through the summer before a new concept was conceived. Well, change of plans. The reaction has been incredible, and it looks like it might be there for a long time. This should be a destination dining spot for people that live in LA. The vibe and atmosphere is so laid back, and the food is absolutely incredible. The concept is simple, combine two of the world's favorite foods- lobster and burgers, prepare them with the finest and freshest ingredients, weave in the imagination of a phenomenal chef and food staff, and watch diners lose their minds feasting on lobster tacos, lobster rolls, burgers, truffle fries, and of course a half or whole lobster, all prepared to perfection and delivered with flair. A must-try on the menu is their proprietary Bloody Mary, a unique and delicious concoction that they've managed to weave in two words I've never heard associated with any sort of cocktail before but works ideally in theirs; Lobster infused.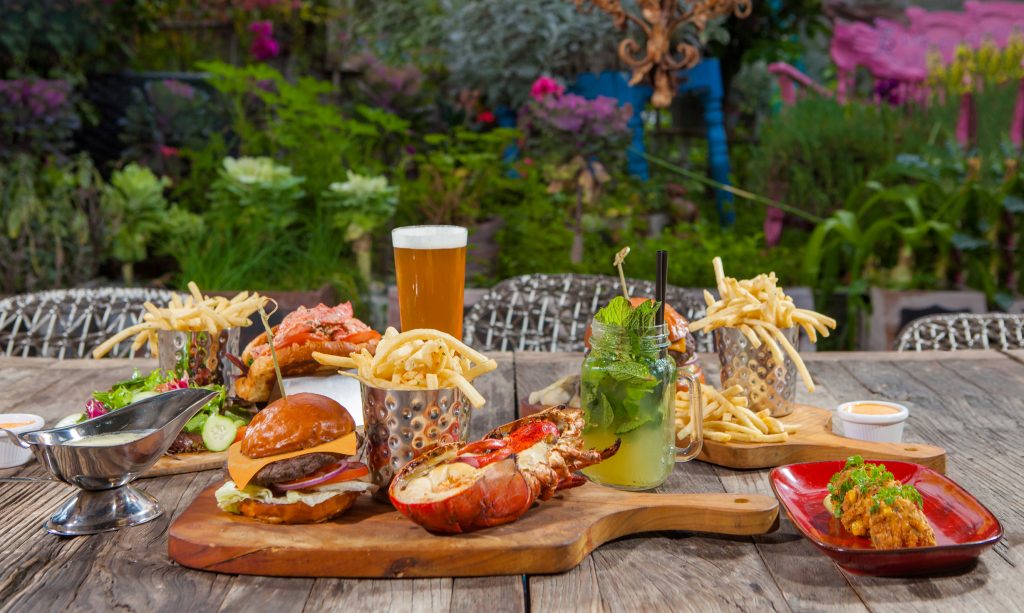 What I found to be as inviting and unique and exceptional as the food and drinks at Cattle & Claw and Riviera 31, is the setting. Their outdoor French garden patio is as vibrant, lush and charming as any outdoor venue in Southern California, and because of it's ideal location at the crossroads of West Hollywood and Beverly Hills, the hotel can attract an after-work and pre-dinner crowd to Riviera 31, where they recently unveiled a Happy Hour menu.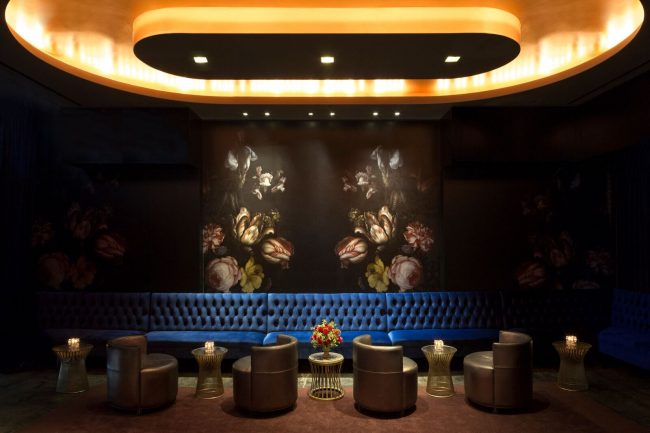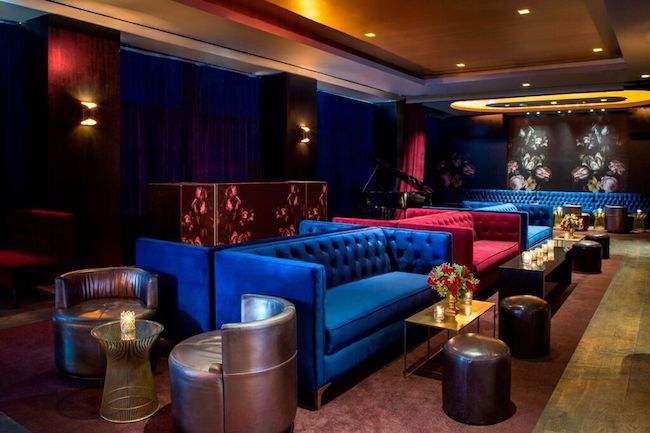 Riviera 31's Jazz Eclectic Monday Nights " "where the unexpected happens", feature Ryan Cross and his band playing classics and new tunes and where the jazz is the real STAR. You never know who's going to drop by…previous star sightings and impromptu performances have included Stevie Wonder, Imagine Dragons' Dan Reynolds, Alexandra Shipp, Alicia Keys to name a few.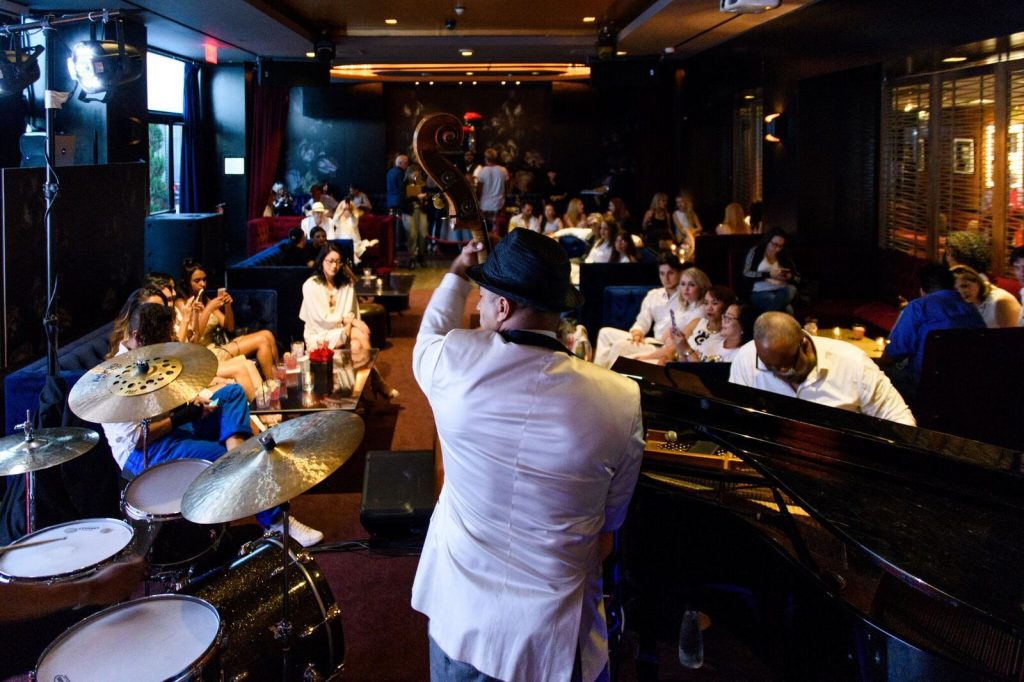 While the tangible amenities and features of the hotel are outstanding, affluent lifestyle aficionados are going to appreciate something else that you will find here; A cool and chill vibe of relaxed elegance that seems to emanate from every corner of Sofitel Los Angeles at Beverly Hills. Which is impossible to put a price tag on or include in any multi-million dollar renovation project. You either have it or you don't.