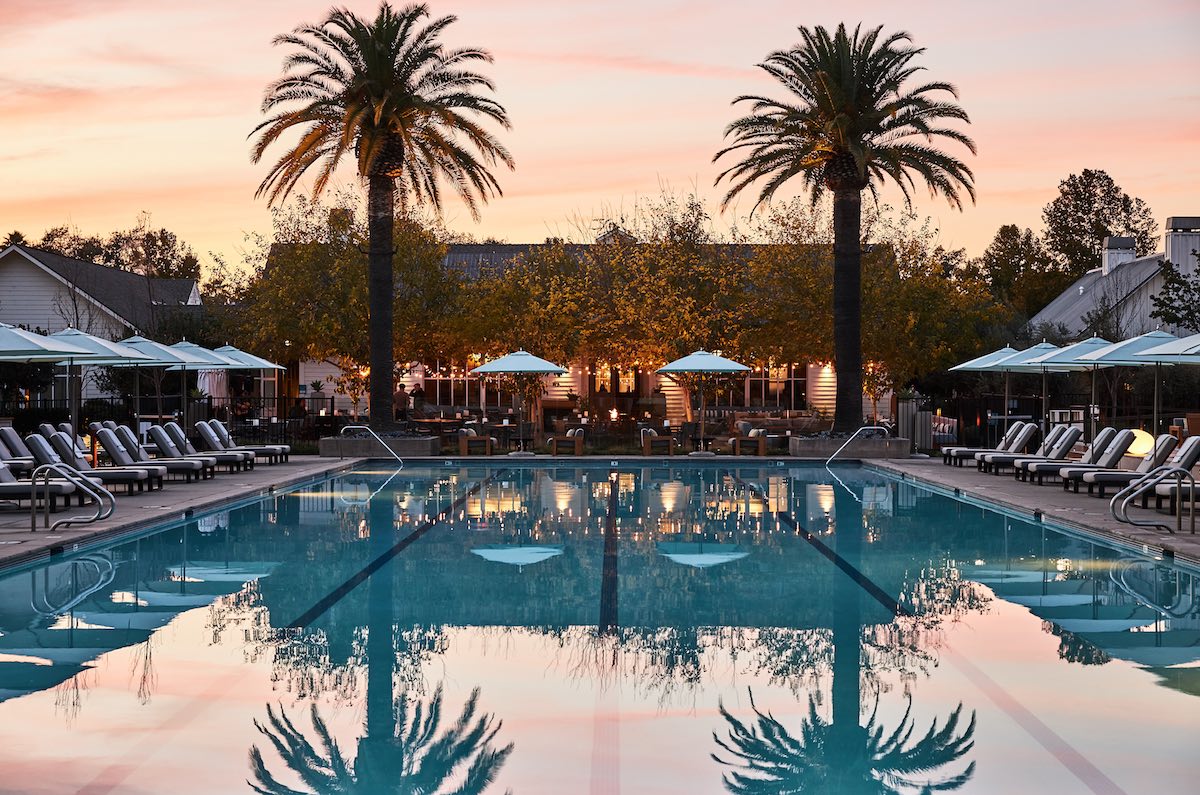 Situated on 22 sprawling acres in the northern end of Wine Country, the award-winning Solage, Auberge Resorts Collection charms visitors with its refreshing take on Napa resort living. The re-imagined property just completed a $30 million renovation, adding eleven new luxury suites, a refreshed pool area, and the highly anticipated modern, Mexican restaurant Picobar.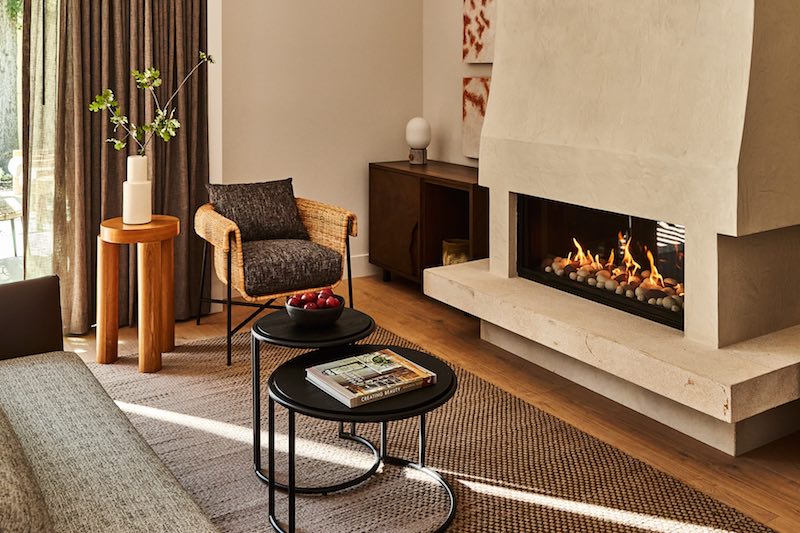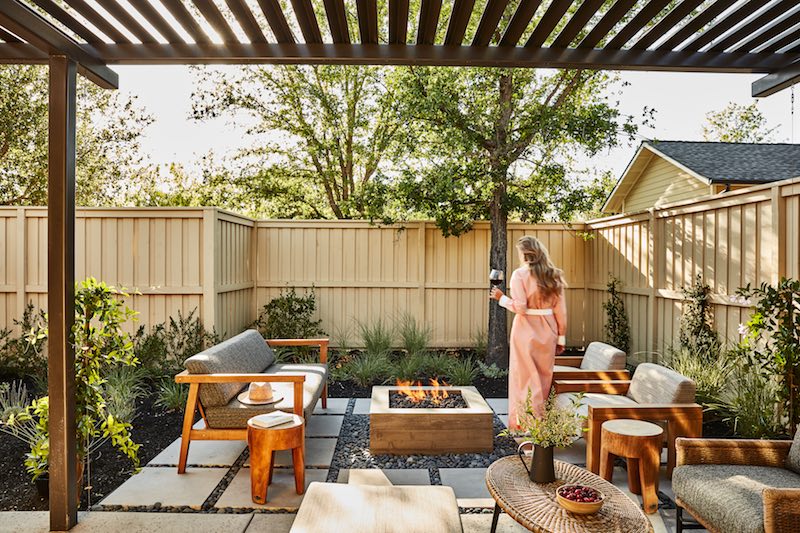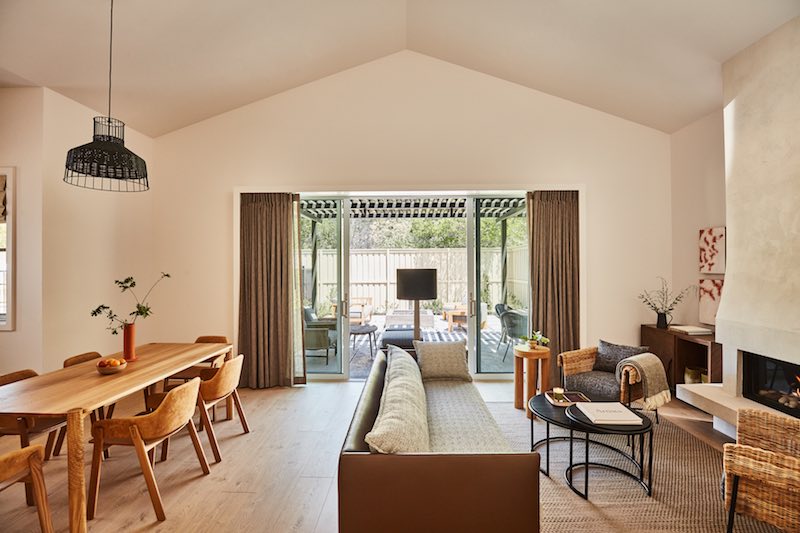 Solage, Auberge Resorts Collection was designed with a deep respect for nature – putting a fresh spin on wine country style with clean lines, natural materials, and loft-like layouts. The new suites emphasize casual elegance with their outdoor shower and soaking tub, and optimized living space. Perfect for hosting a girls getaway or entertaining groups, these beautiful units are all the more tempting with their panoramic views of the Palisades and Mayacamas Mountains.
All 100 accommodations feature earth friendly interiors with a color palette that echoes Napa Valley's local vineyards. The new custom furnishings, though upscale, still feel approachable and offer a familiar comfort. The rooms are complete with raised ceilings, pebble-stone-floor showers and furnished patios. Complimentary cruiser bikes are up for grabs making it easy to experience downtown Calistoga, just a short seven minute ride away from the resort.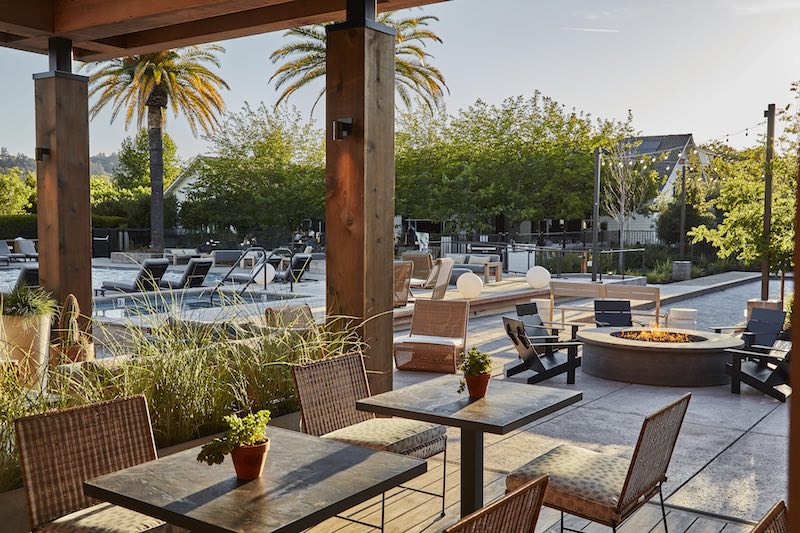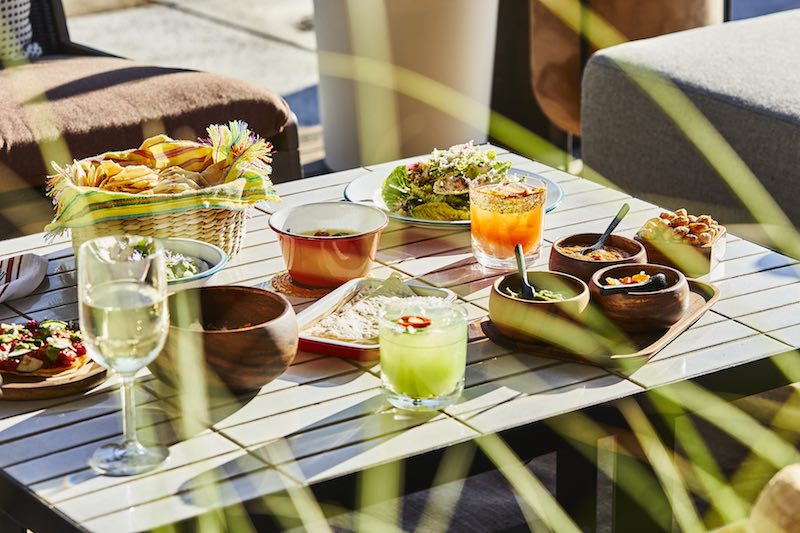 The property's newest addition, Picobar, comes inspired by the traditions of walk-up taco joints from executive chef Gustavo Rios' hometown of Ensenada, Mexico. Artfully balancing Latin flavors with seasonal Napa Valley ingredients, this contemporary eatery introduces a new energy to an already vibrant pool setting. With refreshed cabanas and all new chaise lounges and furniture, Solage's iconic 130-ft pool remains to be Napa Valley's ultimate summer destination.
The award-winning Solbar restaurant offers breakfast, lunch and dinner to hotel guests and locals alike. Deemed one of Calistoga's favorites, this restaurant continues to impress with its renowned craft cocktail program and Chef Gustavo's seasonal menu. Their recently expanded patio is decorated with mulberry trees, perfect for keeping cool during lunch, or offering a romantic evening setting with the market lights hanging from above.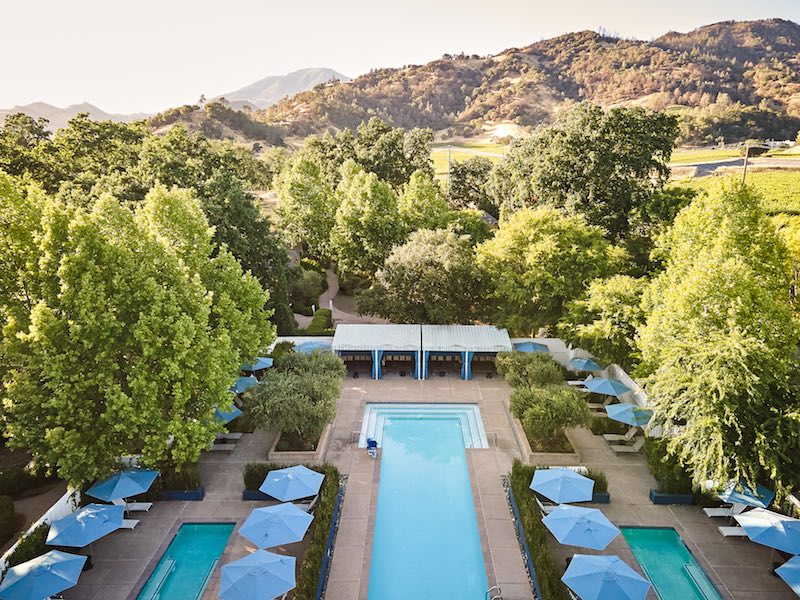 At the center of it all is the award-winning 20,000 square foot Spa Solage, which showcases the renowned Calistoga mud and mineral water therapies that have attracted spa-goers to this northern stretch of Napa Valley since the 19th century. The Bathhouse, the spa's very heart, delivers the ultimate wellness experience, featuring exclusive geothermal pools with temperatures that range from icy cold, to a comforting 98°, and a soothing 103°. Their signature Mudslide treatment is a three-part experience with a truly unique take on the classic mud bath. This popular and highly requested offering harnesses the healing benefits of natural minerals, and restores body and mind.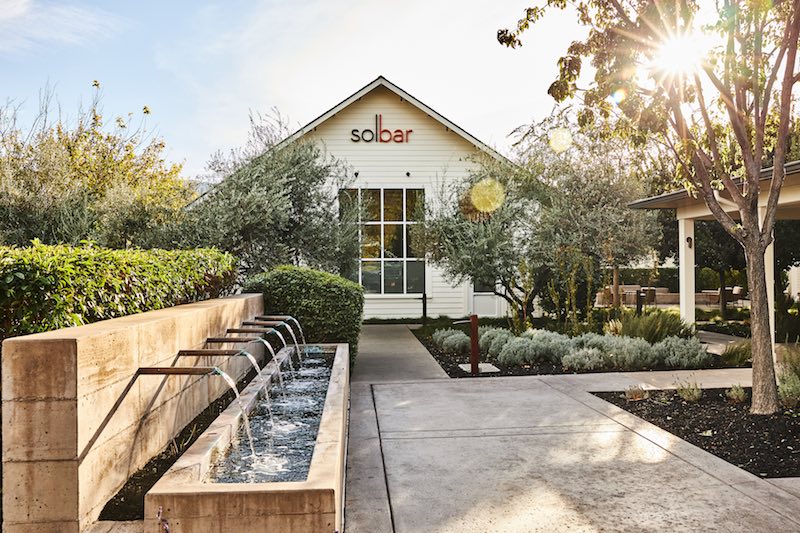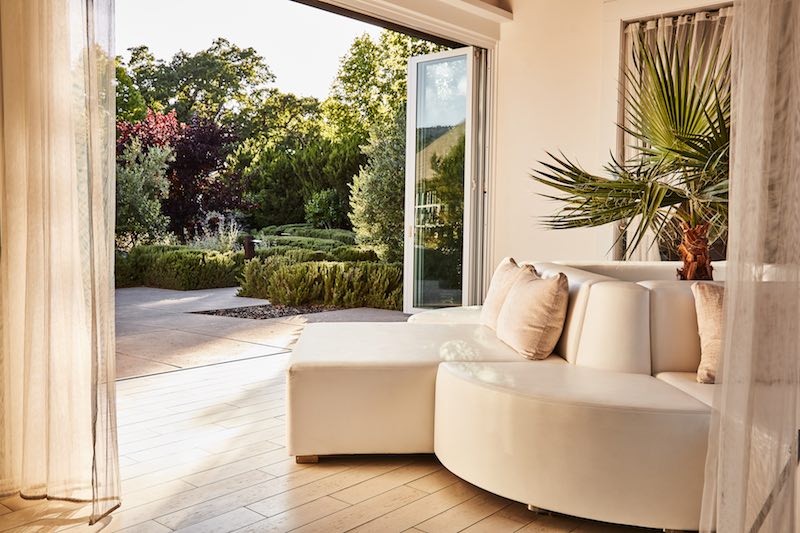 Solage is the ultimate destination for those looking to hit the reset button on their wellness and self care needs.