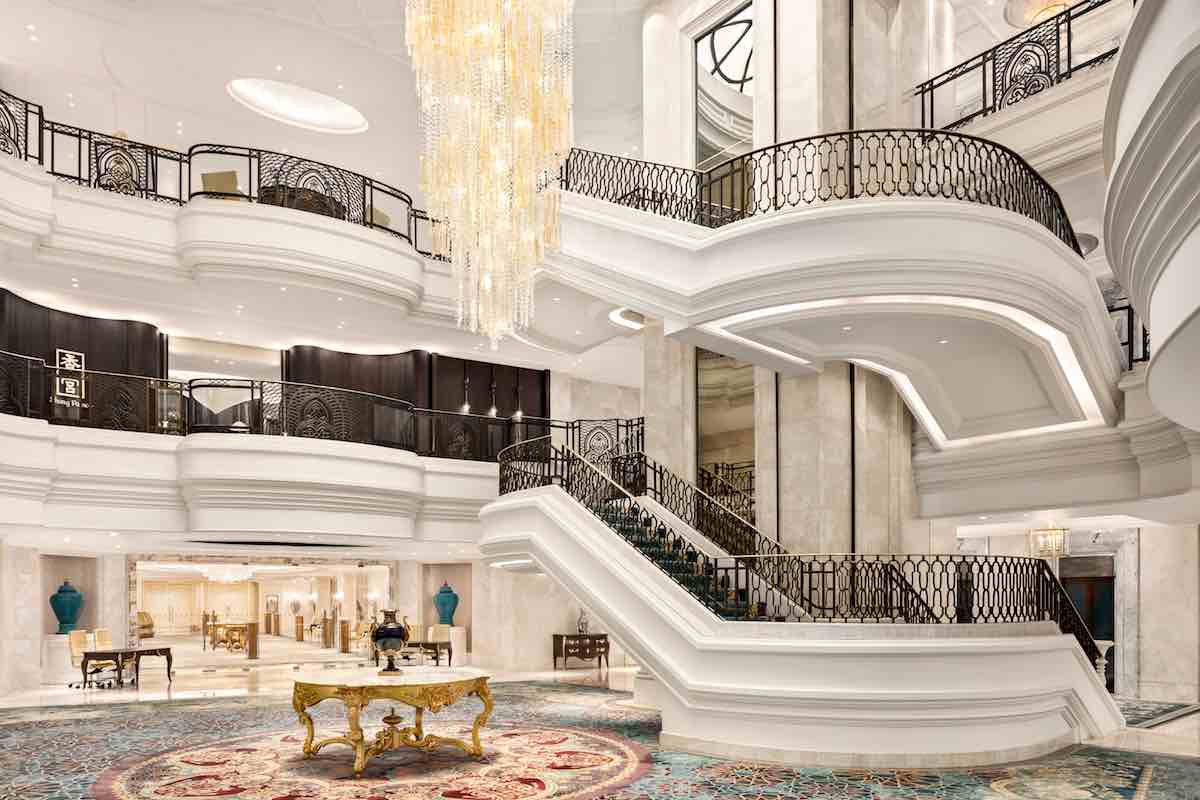 Shangri-La Bosphorus, Istanbul holds pride of place on the European shore of the storied strait, drawing influences from both East and West—palatial Ottoman glamour accented with sublime Asian design elements. Begin the culinary journey of a lifetime with the Shangri-La's new High Tea and Baklava Butler Experience. While we're preoccupied with the obscene number of flaky layers in the crisp pastry, the world's first Baklava Butler is slicing the perfectly golden squares into halves, only to load them with gorgeously creamy vanilla ice cream. As the nuttiness of pistachio hits my palate, a creamy chaser of cream enrobes the crunch. What a whimsical way to kick off a decathlon of dining through Istanbul.
A new era brimming with Mediterranean flavors emerges at Shangri-La Bosphorus under Executive Chef Giovanni Terracciano. The Naples-born talent, who has worked in many five-star luxury hotels over his career, has livened up signature offerings—and conviviality in the kitchen—since his tenure began in May 2022.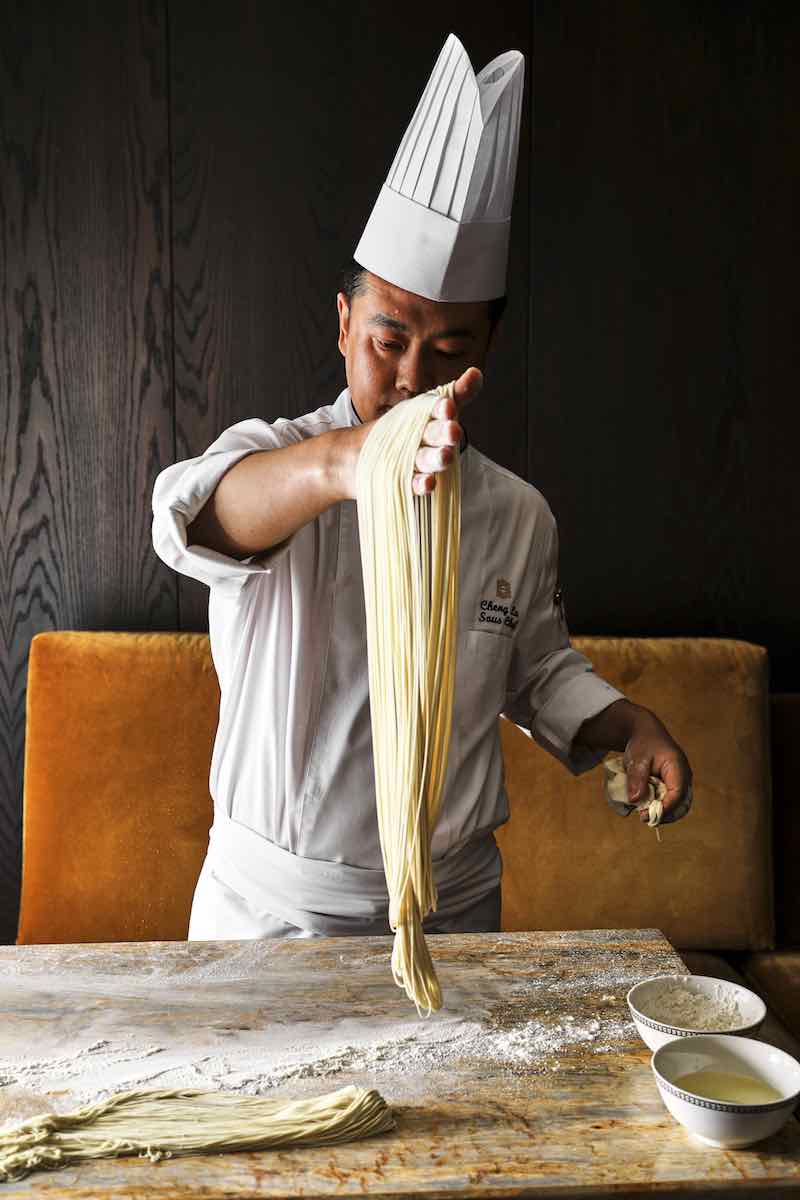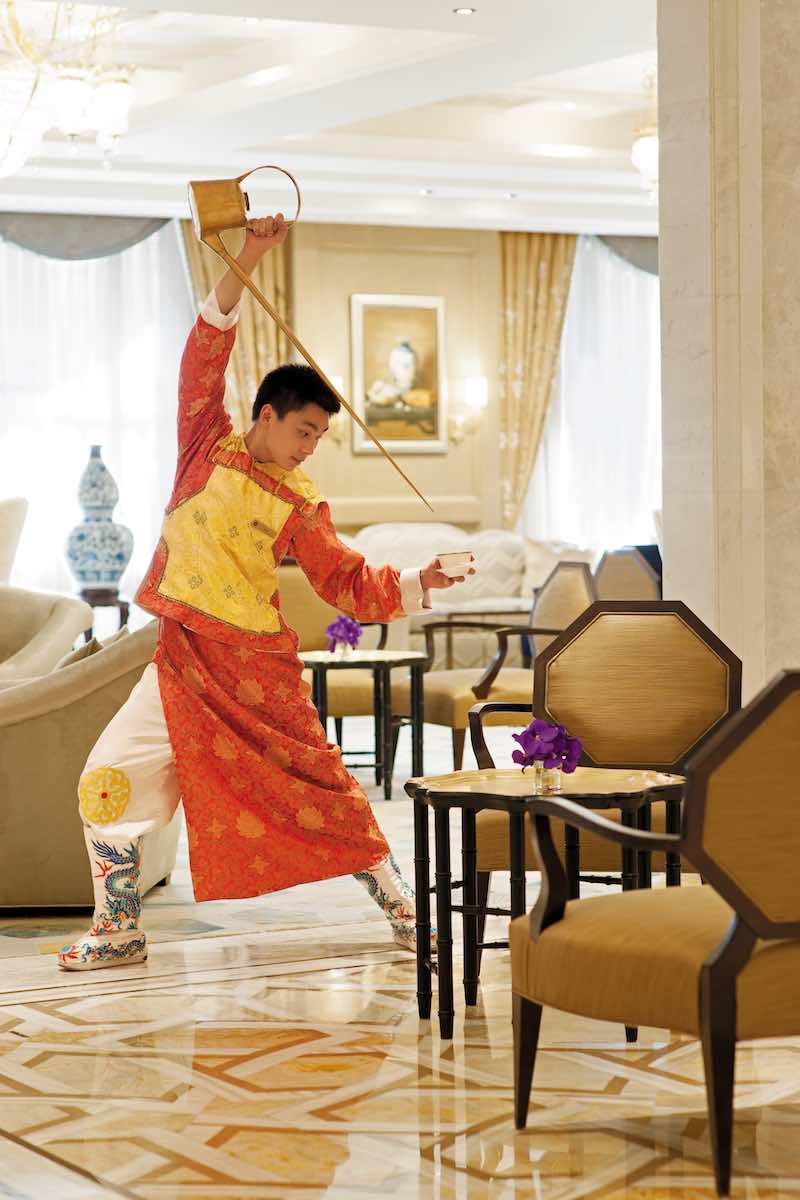 Breakfast at the Shangri-La's main restaurant, IST TOO, is a movable feast of a buffet with a dizzying array of Eastern and Western specialties. It's the ideal spot to fuel up for a day of spectacular sightseeing. After a morning touring the spellbinding Hagia Sophia, historic Hippodrome and beguiling Blue Mosque, properly blow your mind by wandering the largest surviving cistern in Istanbul. The Basilica Cistern is one of the coolest sites in the city—an ethereal cavern beneath bustling streets. We stood silent at the sight of hundreds of marble columns rising from the waters. Sprawling under the Eminönü district, this 6th century chamber features 336 columns, vaulted ceilings, and arched doorways—rather stupefying considering it was built in 532CE.
​​Lunch at Nusr-Et, which anchors a corner of the must-see Grand Bazaar, is a theatrical feast. Owned by Turkish chef Nusret Gökçe—you may know him as viral meme sensation Salt Bae—the menu sees native kofta meatballs served up alongside juicy, flame-kissed lamb. Serious carnivores need only apply. While the concierge can score you a top table, local tour experts at Tekser, one of Istanbul's most connected tour companies, can gain you special access to the Bazaar's roof. Yes, the legendary roof upon which both the Bond and Bourne Identity franchises shot breathless action sequences that blew up the silver screen. See the city from this rare point of view, while merchants teem and toil below. Just ensure you have solid footing before reaching out to snap that rooftop selfie. Ladies should pack their favorite Ferragamo scarf to drape over shoulders for mosque tours. Tekser will have one handy should you forget; they're great with these finer details.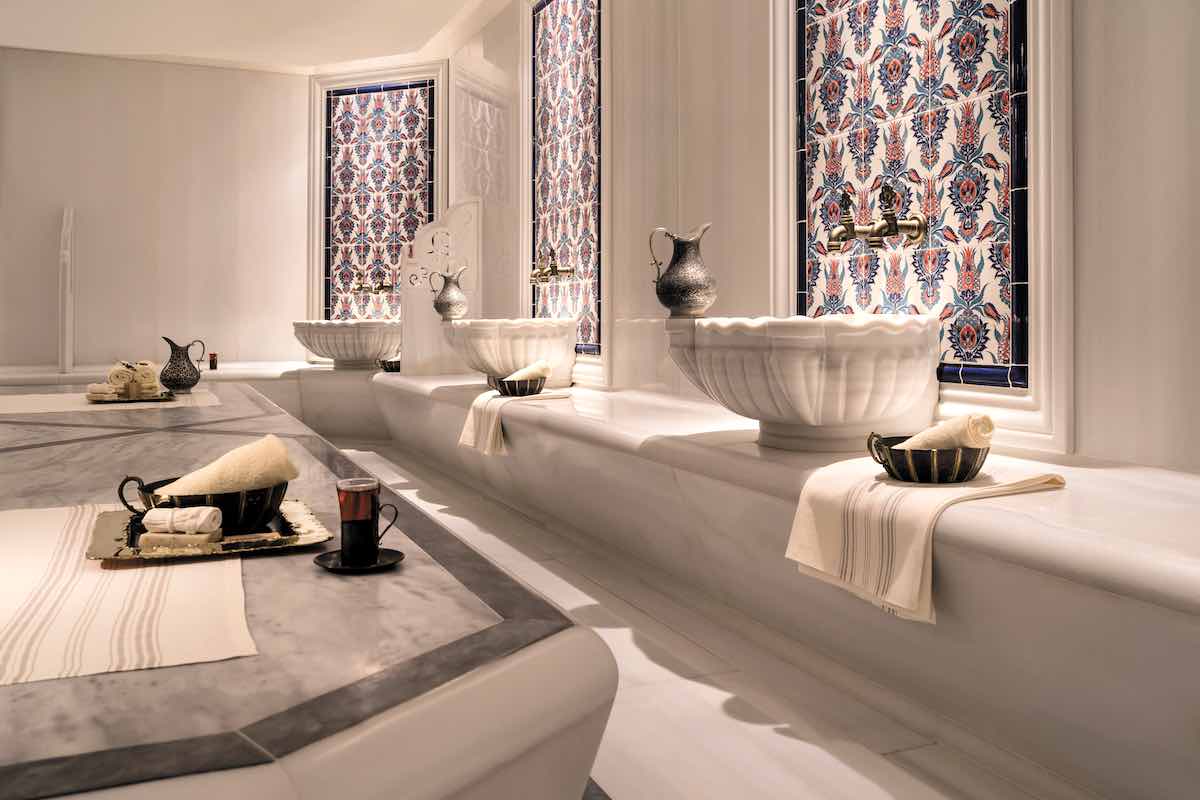 Back at the Shangri-La, shake off the dusty market with an authentic hammam at Chi Spa. Home to Istanbul's most indulgent private spa suites, a menu of rituals restore harmony after sensory overload exploring the bustling streets. Pamper hounds will simply let it all go here, in this shrine to submissive relaxation.
For jetsetting VIPs, check in advance if Shangri-La General Manager TJ Joulak may be available to cook up one of his specialties on a night of your stay. Yes, this is something he delights in doing if his schedule allows. It's not often a top brass executive can execute on perfectly seared seafood. One of the most charismatic leaders in hospitality, Joulak inspires his staff with jovial camaraderie while running a very tight ship. A peek inside the grand penthouse may be possible after dinner, especially if escorted by the dapper GM for a digestif under a starry sky.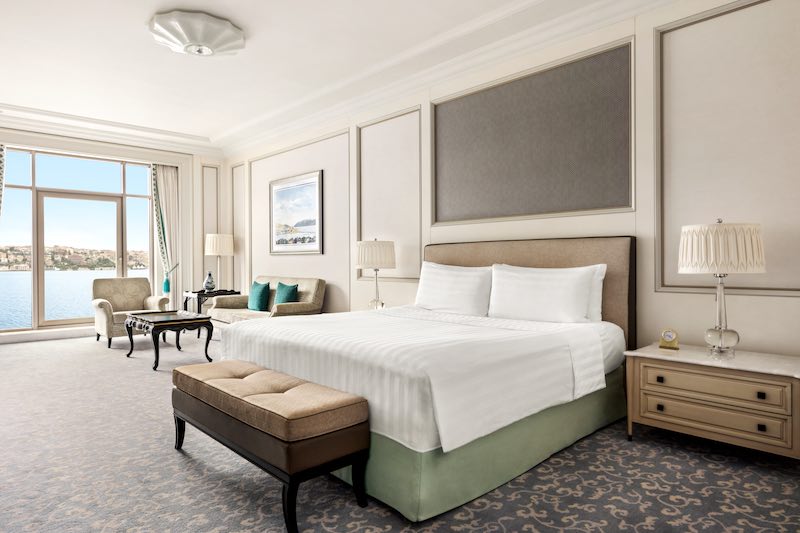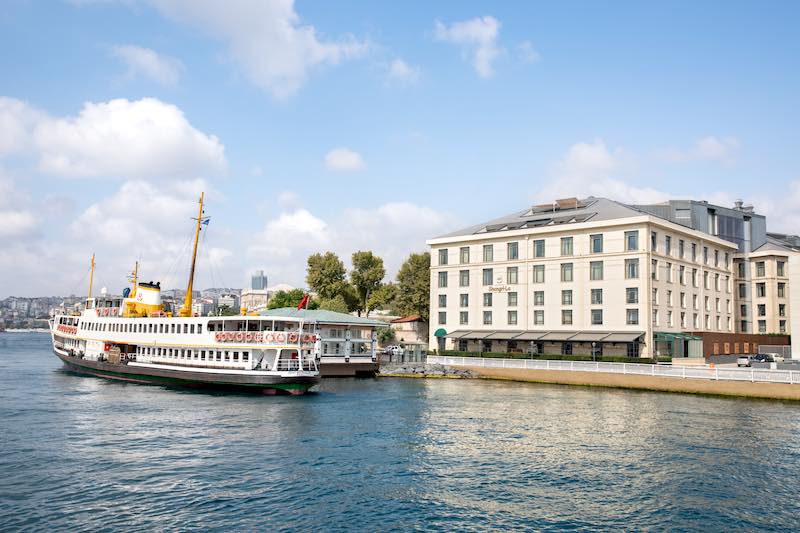 Tekser can also arrange for a private yacht to pick you up outside the Shangri-La to cruise along the Bosphorus at magic hour, docking at an illustrious private home known as BOHO to locals. Toast to the good life with bubbly and canapés. At first it feels like you're sneaking into a famed artist's hideaway; by the third course, you feel right at home. This takes pop-up dining to a whole new level.
A reservation at the hotel's award-winning Cantonese restaurant, Shang Palace, is the peak of any culinary-driven journey to Istanbul. Sip on perfectly chilled Veuve Clicquot as gracious servers elaborate on traditions behind the menu. The signature Peking duck is a masterclass in execution and is served in two courses. The first stage is exquisitely crisp duck skin carved tableside, served with thin pancakes and scallion garnish. The second consists of wok-fried Peking duck filet with a gorgeously tangy sauce, sesame and lettuce wraps. All are consummately styled to impeccable Shangri-La standards, with complex flavors and tableside rituals to liven up the table.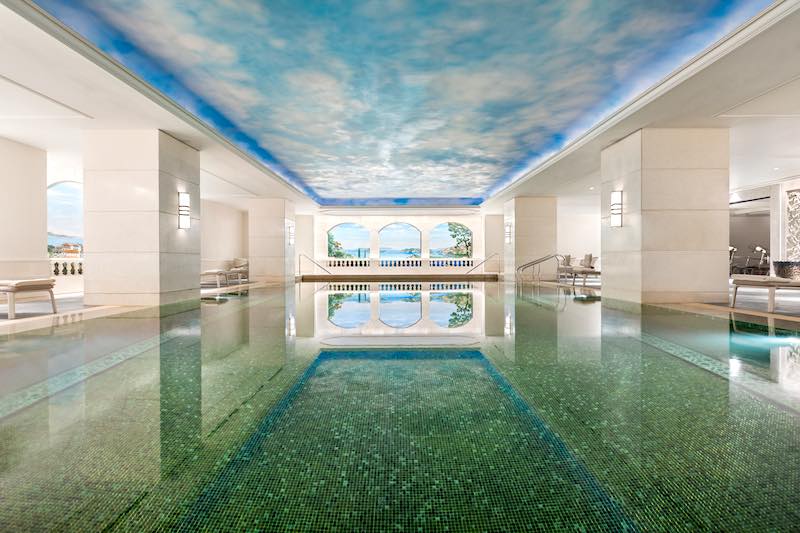 The variety of cuisine available in Istanbul reflects its diverse population. One of the reasons food over-delivers on flavor here is that chefs care deeply about sourcing ingredients. Culinary excellence for your trip to Istanbul begins at 40,000 feet when flying Turkish Airlines business class. The celebrated "Flying Chefs" program features seasoned pros plating traditional delicacies and contemporary cuisine to your order, from islim kebab to sea bass en papillote. And the Turkish Airlines' Departure Lounge? It's a futuristic marvel; relaxing here nearly makes you wish for a flight delay. Now that's a first, a Turkish delight indeed.