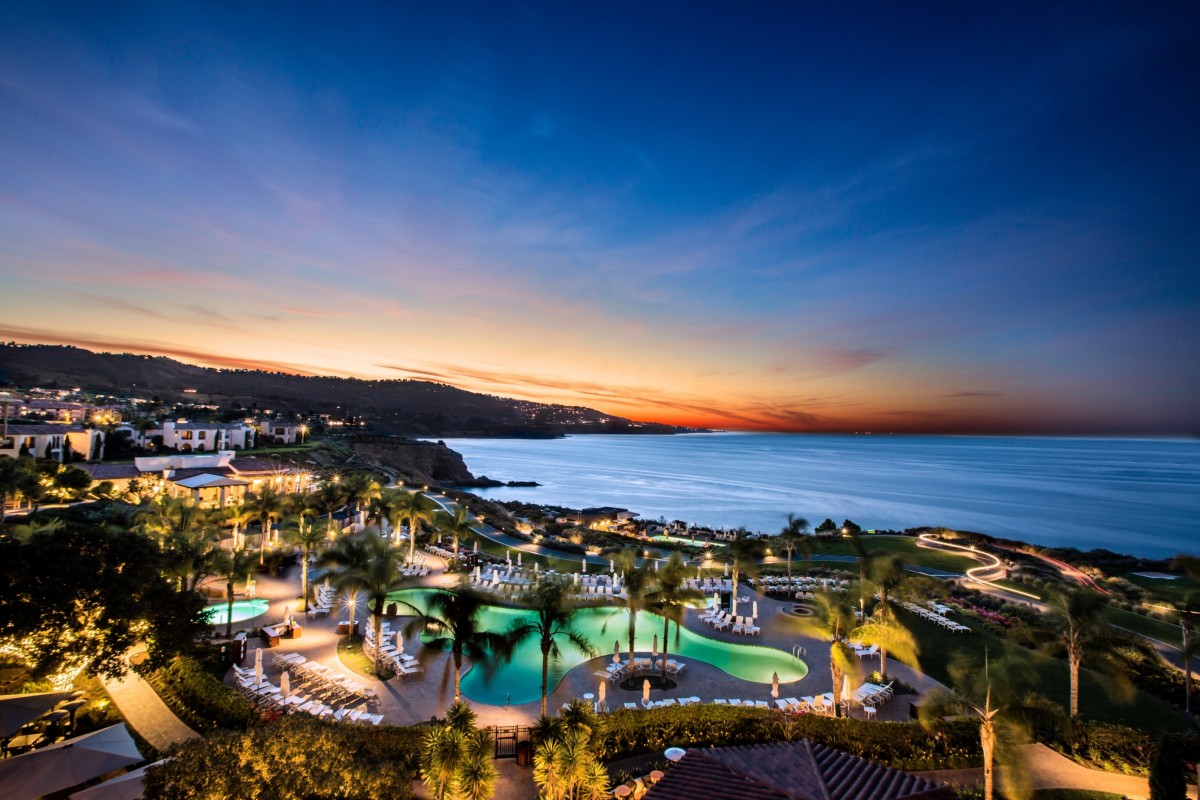 The only thing more uncommon than a luxury, five-star property living up to its own description of itself is when it actually exceeds it. Let me introduce you to Terranea, Los Angeles' Oceanfront Resort in Rancho Palos Verdes, a place that I recently learned firsthand actually does the almost impossible. It combines a stunning, world-class ambiance with impeccable service and attention to detail, while organically wrapping you up in its sophisticated level of California cool and laying out the roadmap to relaxation that is going to blow you away.
Through a massive amount of vision, patience, and foresight by its owners and developers, Terranea displays a meticulous attention to detail and an innate understanding of what a luxury property should look, act, and feel like. Couple that with the added assistance mother nature graciously providing some of the most scenic and jaw-droppingly spectacular coastline real estate you'll find anywhere on the planet, and Terranea is an absolute private peninsula paradise.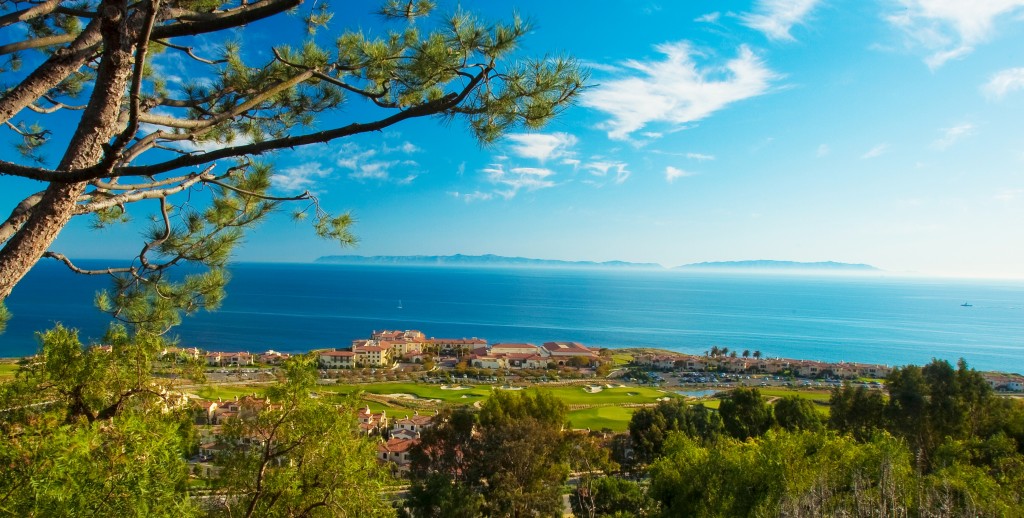 What made Terranea even more attractive and enticing for me — and something I know that will excite Jetset readers — is the fact that as detached and removed and free from the hassles of everyday life Terranea is (because of it's setting on what is essentially a coastal bluff), you are still just minutes from Los Angeles and a short ride from Orange County. It's so easy to get to, no matter where you fly in to (either private or commercial) in Southern California. To me, that means the perfect weekend getaway to recharge and relax, and then you have the ideal reason to stay a few extra days and get some work done in So Cal or go shopping.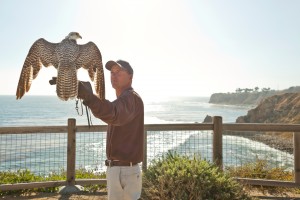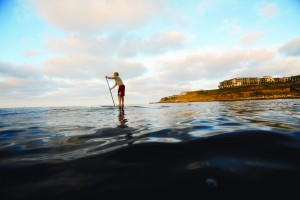 Terranea is part of the Destination Hotels collection, a portfolio that prides itself on making sure visits to their properties are distinct and memorable. I'm a firm believer in first impressions when it comes to luxury properties. It's been my experience that within minutes of arrival, you'll know not only the vibe and setting and overall personality of a hotel or resort, you'll also have a pretty good idea of the level of service to expect. It's pretty clear that since the property sits on 102 acres of some of the most expensive real estate on the planet, money is not going to be a prohibiting factor when it comes to the rest of the property and what they provide their guests. Across the board, everything is first class and top of the line.
Another aspect of Terranea that I find so appealing is nothing is too opulent, too over-the-top, or too lavish. It's a property that feels sure of itself, and has no need to try to do anything other than open their doors to their private peninsula because experienced and affluent travelers aren't fools. It's clear upon even driving onto the property and taking in the Mediterranean-esque coastal splendor for the first time that the property is unique and special. There are five different levels of luxury accommodations, including suites, oceanfront bungalows, ocean-view casitas, and villas that essentially act as your own private beach house.
Terranea Resort's villas —also available for purchase as seaside second homes — are located in a secluded enclave within the resort. There is parking in front and they are also accessible all day by the bell staff courtesy of golf cart shuttles so it's ultra-easy to get to the restaurants and spa. With around-the-clock concierge services available along with all the amenities of the resort, and private balconies in each villa, the villas are without question a home away from home. It's affluent Southern California living like you'd expect. The villas have full kitchens if you want to cook at any time (and 24-hour room service if you don't), along with a washer and dryer and extremely comfortable bedding. There isn't a detail that hasn't been thought of.
The property features a plethora of great restaurants, eight in total, so you'll easily find one ideally-suited for whatever you might be celebrating on your stay or whatever food you might be craving. I had the opportunity to experience three of them during my stay, and each was distinctively unique and unquestionably outstanding. Sea Beans is for quicker meals and delectable treats you might want on the go. The coffees and desserts are creative, fun and delicious, and the coffee bar is phenomenal. Bashi is an Asian contemporary restaurant, with a menu that is loaded with contemporary blends of Asian flavors that chef Bruce Nguyen has turned into a premier destination in Palos Verdes. Some of his signature dishes include Sizzling Shaking Beef, Garlic Noodles and crispy whole fish. The sleek and cool Bashi Bar offers 17 varieties of sake along with artisanal concoctions like the Bashi mule and numerous Asian beers. And lastly, Nelson's features casual California cuisine, microbrews, and spectacular sunsets you can watch from inside or the balcony. It's a great place to hang and chill with the locals after dinner.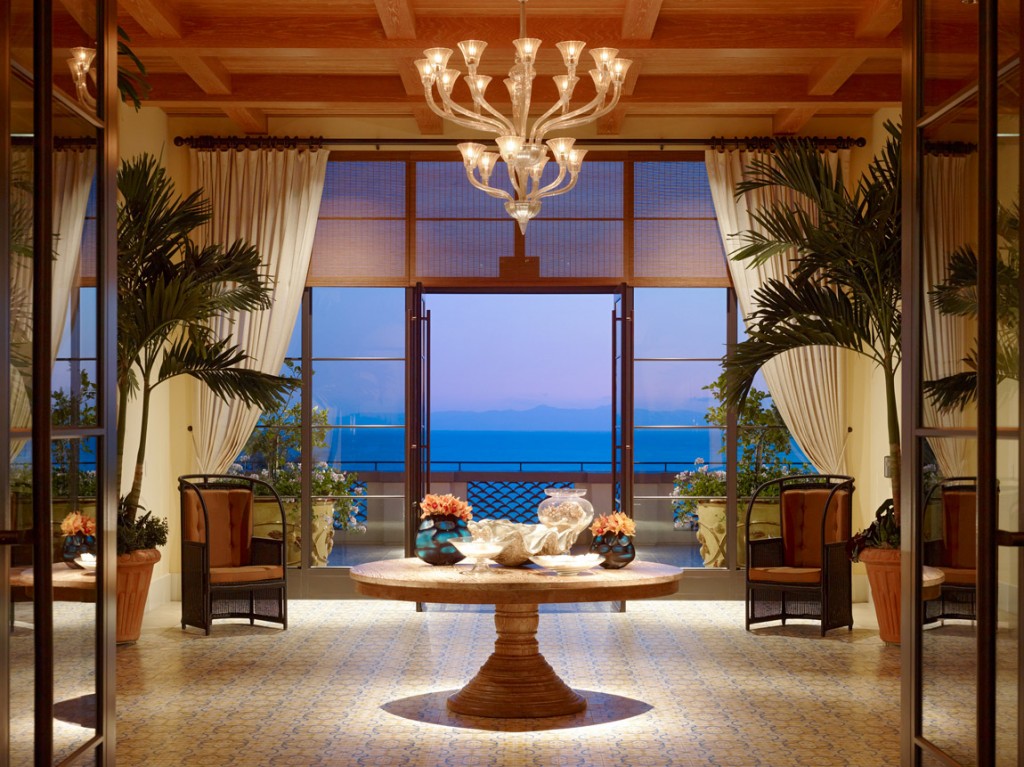 The resort is so expansive, so meticulously thought out, that there is a good chance you will stay on the property the whole time you visit, and there are enough activities and dining options to allow you to do just that. The property has its own par-3 golf course called The Links, featuring 9 holes that will challenge and force you to bring your A-game. The unobstructed sight lines (as you can imagine) are spectacular, and I recommend you get out and play a round of golf during your stay. No matter your skill level, you'll have a great time and make sure to take your kids with you. The spa overlooking the Pacific and Palos Verdes coastline contains 25 treatment rooms, three VIP suites and spans over 50,000 square feet. If you are looking for relaxation, you'll find it in the spa.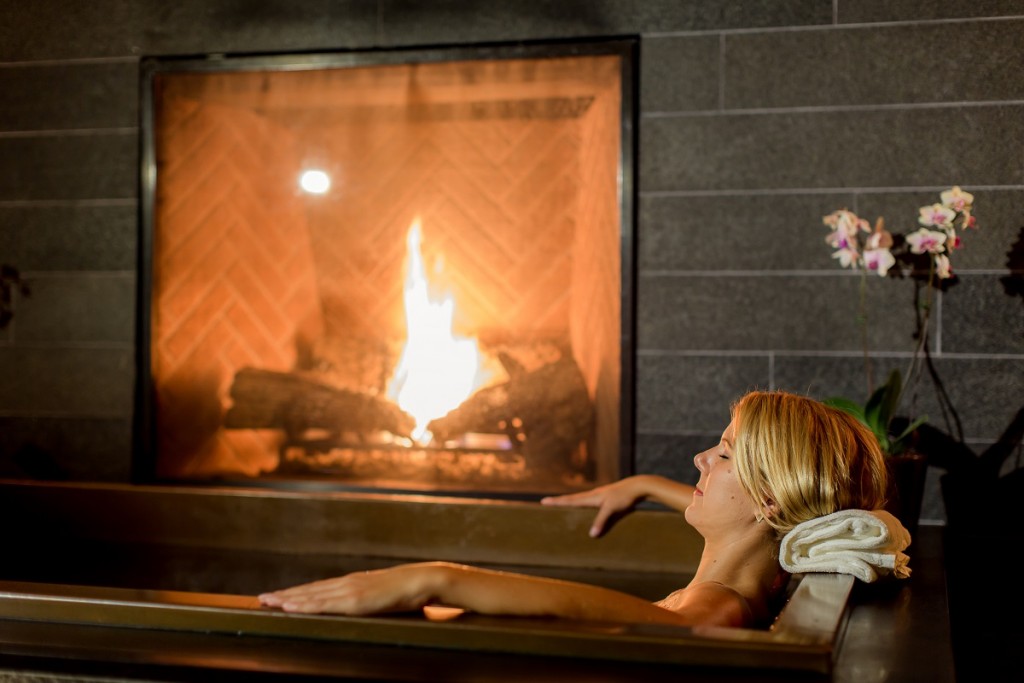 I do want to stress that there are so many other activities to see and explore on the premises, almost all of them kid-friendly and many of them showcasing the ocean. Stand up paddleboarding is offered, along with ocean kayaking and surfing lessons. The Palos Verdes coastline and peninsula has a rich history, and guided hikes and scenic guided bike tours are available too, so make sure you check with the concierge on finding activities to suit your desire.
Terranea resort is a true Southern California gem. It's truly a secluded escape. But if you want the energy and opportunity that abounds throughout LA or Orange County, it's all within reasonable driving distance. Nevertheless, I suggest you get to Terranea for a night or a weekend or week and kick back and get comfortable. I don't have to tell you to stay put, because I am quite certain you'll reach that conclusion yourself. Chances are the staff will think of things to make your visit memorable that you would never have even imagined. Their goal is to exceed expectations, and I think you'll enjoy the journey they take you on to accomplish just that.