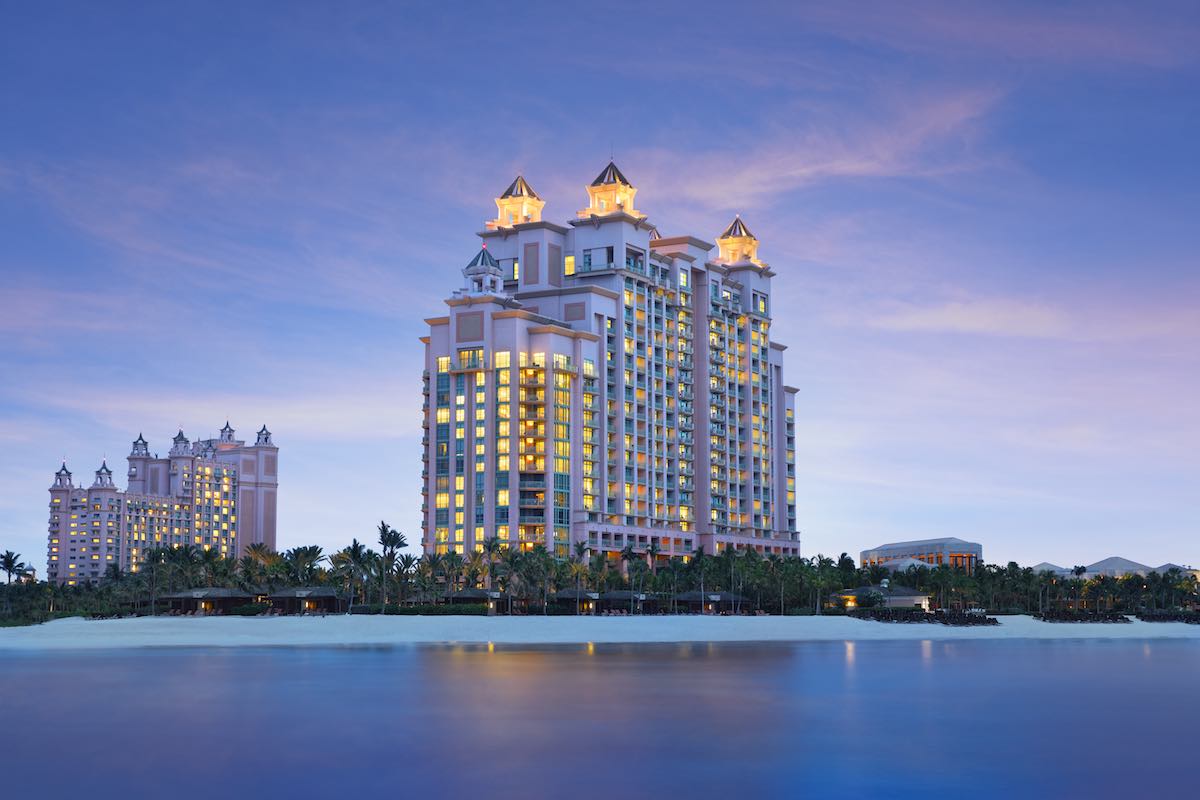 Since its opening in 2007, The Cove has been a sophisticated escape from the massive crowds and noisy families that inhabit one of the world's most enormous resort destinations. Situated between two pristine private beaches, The Cove offers the best of both worlds — the feeling of a private resort with easy access to all the amenities and attractions of Atlantis, making it a premier option on Paradise Island.
The 600-room resort offers an air of exclusivity to its rooms, oceanfront suites, adults-only pool (with 20 ultra-premium private cabanas), outdoor gaming, concierge club on the 22nd floor, and world-class dining (Fish by José Andrés and the beloved beachside experience Sip Sip). The resort is luxurious, discrete, and accommodating, with five-star service, Jetset-worthy amenities, and enough unique romantic touches and sophistication to make it a "must-go-back" destination for you and your significant other.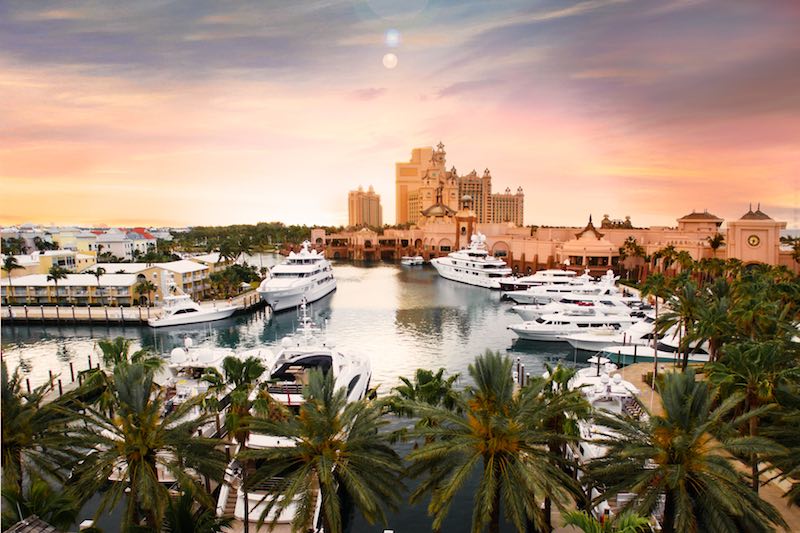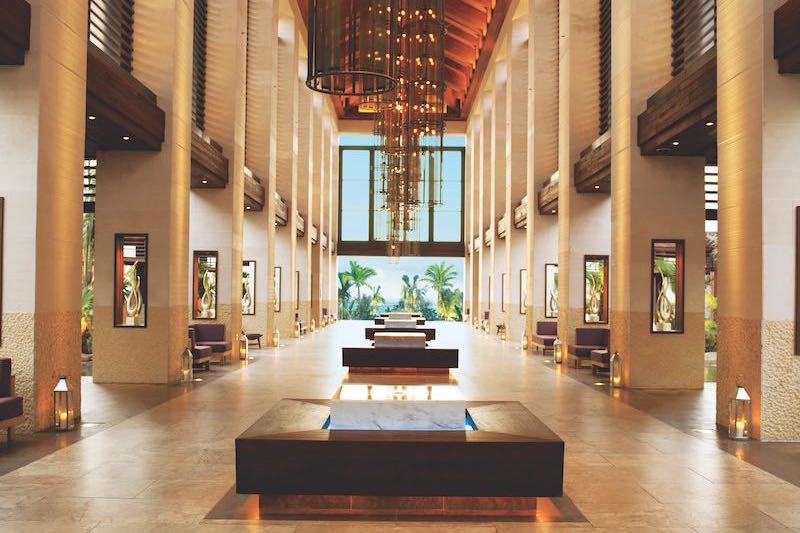 The Cove is an all-suite hotel, and its rooms are sumptuous and well-appointed, feeling far more like opulent Miami condos than traditional hotel suites. All of them offer sweeping views of the picturesque, crystal-blue ocean as well as large bathrooms and state-of-the-art amenities. The decor is beachy-but-elegant, working in harmony to amplify all the splendid natural beauty that envelops you in your private paradise.
For a truly Jetset experience, there are a host of lavish, ultra-premium suites at The Cove certain to please any traveler's tastes. These include 10 Club-level Azure Suites offering panoramic views of Atlantis, Nassau, and Paradise Island; a collection of stylish, modern-feeling Sapphire Suites with floor-to-ceiling windows; and (when only the best will do) two 2,700-plus-square-foot Presidential Suites of pure, unbridled luxury.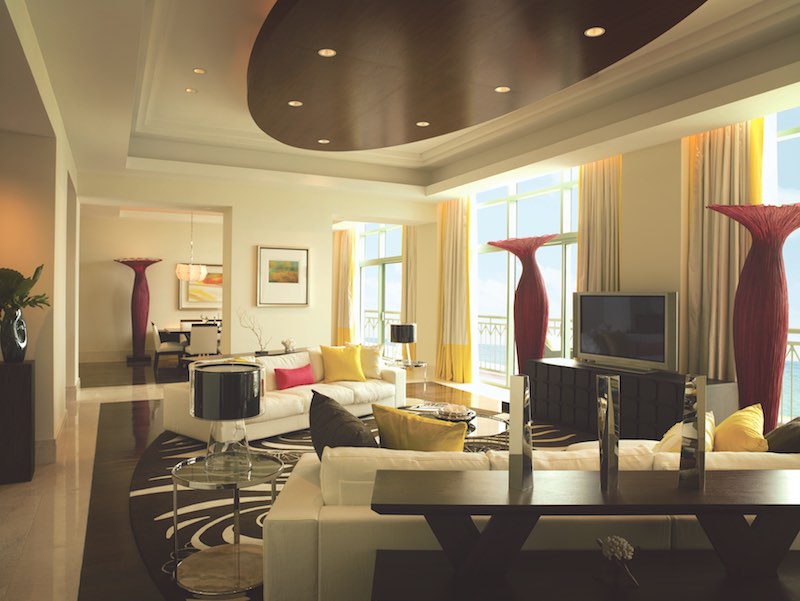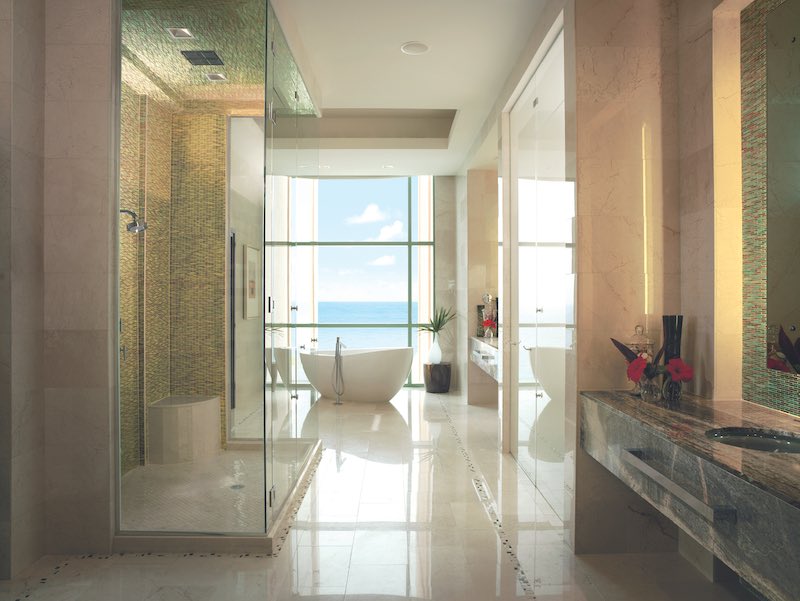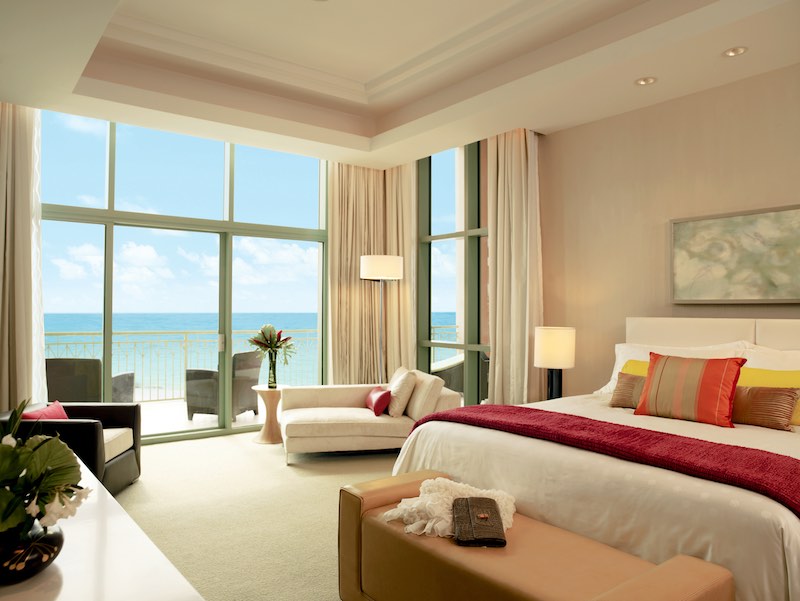 For many guests at The Cove, the primary places to relax and unwind (aside from your suite, of course) are the resort's secluded private beach and adults-only Cain Pool (the latter the only of its kind at Atlantis. With outdoor gaming, dining, bars, and even DJs playing music, there is plenty of grown-up entertainment to enjoy without ever having to leave the privacy and comfort of the resort. We recommend securing a private cabana — among the most lavish and luxurious we have ever seen — to enjoy private butler service and periodically escape the sun and other guests while enjoying the pool.
As expected, the resort offers multiple dining options. Sip Sip is a very popular beachside culinary experience from Chef Julie Lightbourn where guests can enjoy dishes highlighting locally sourced seasonal ingredients while marveling in the majesty of the Atlantic. Mosaic offers an upscale buffet-style experience for breakfast, lunch, and dinner wherein an assortment of dishes are prepared at live-action cooking stations.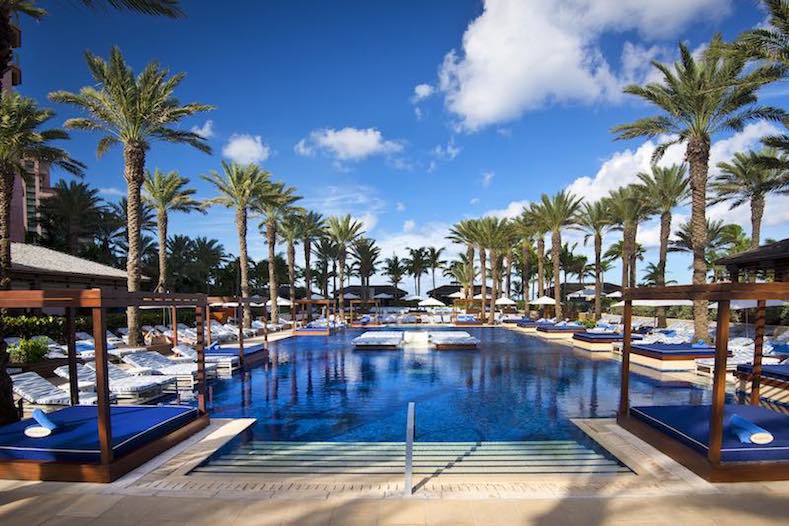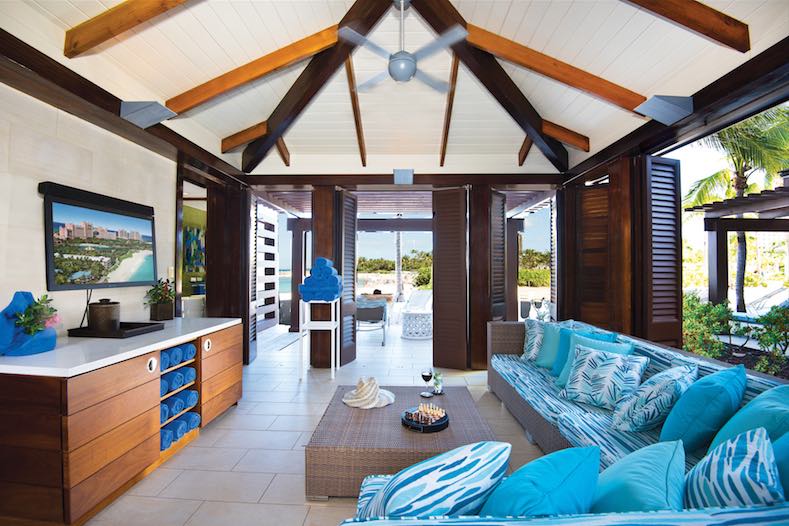 The central culinary attraction of course though is Fish by José Andrés. Here the world-renowned chef has created a unique fine dining experience brought to life by the flavors of Bahamian seafood. Paying homage to traditional Bahamian cuisine, the menu features the freshest possible sustainable local seafood. Enjoy dishes bursting with flavor alongside hand-crafted cocktails and an assortment of unique wines in a vibrant and refined dining room that honors the natural aesthetic of the Bahamas.
While it is quite possible to spend your entire stay at The Cove basking in secluded luxury, if you so choose you of course have access to all of the attractions that bring so many to Atlantis each year. That includes the 141-acre Aquaventure waterpark (with its 20 swimming areas and 11 unique pools), the 18-hole, par-72, Tom Weiskopf-designed Ocean Club Golf Course, and the world-renowned Atlantis Casino (complete with its seven-acre lagoon).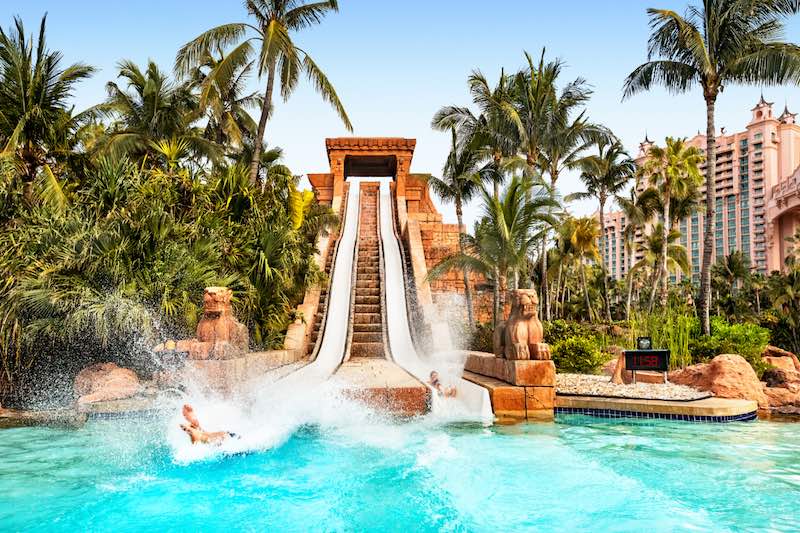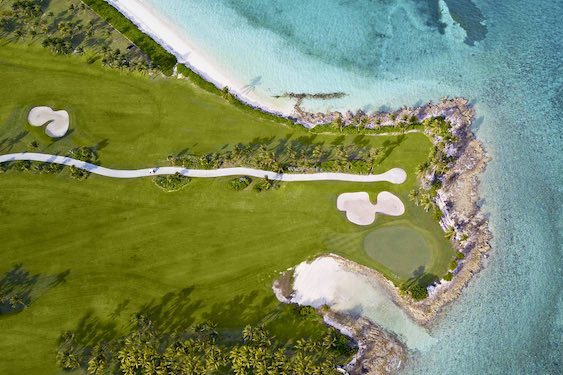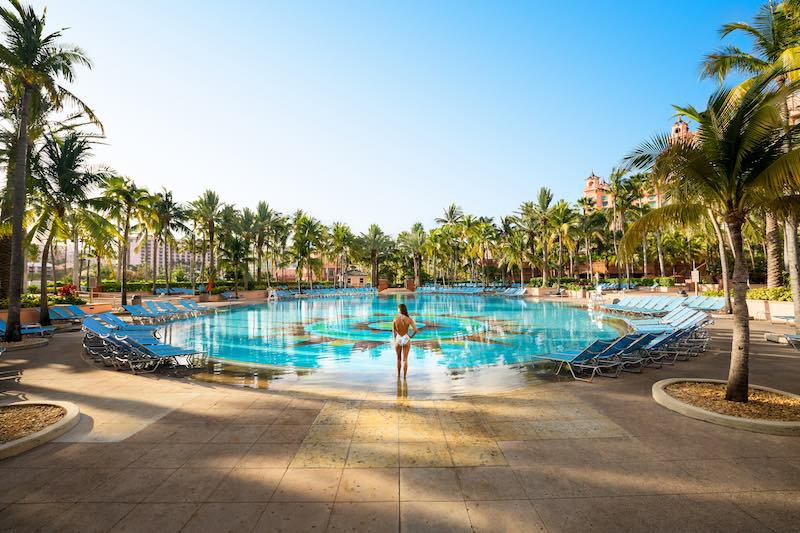 With its incredible blend of privacy and mature luxury (combined with access to all that Atlantis Paradise Island has to offer), is easy to see why so many celebrities and members of the affluent community favor The Cove when visiting the Bahamas. We feel that this unique luxurious retreat is the perfect destination for jetsetters as well as couples and families looking for a more relaxed and refined way to experience all the thrills and beauty of Atlantis.