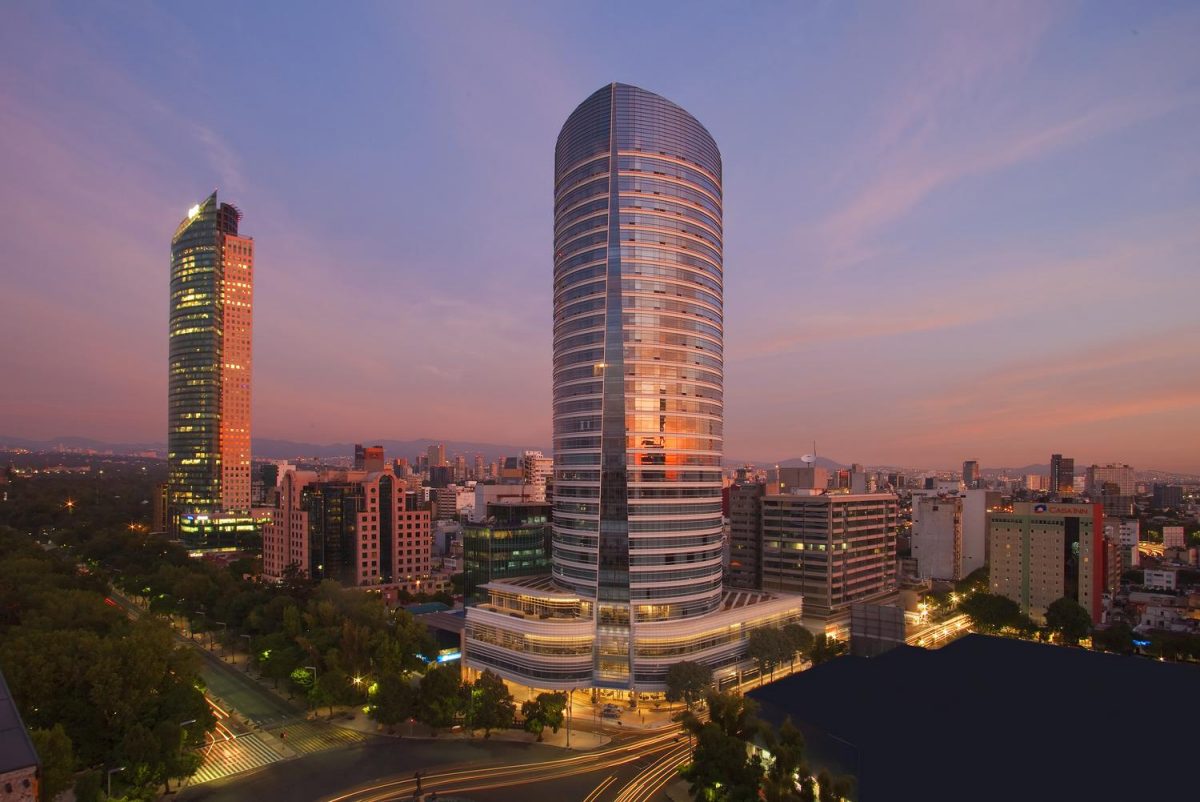 "The St. Regis Suite has been the home away from home for important world personalities such as Heads of State, diplomats, actors, celebrities and CEOs," explained Bernard de Villèle, Director General of The St. Regis Mexico City. In a wide-ranging interview, we discussed the origins of the hotel and its cultural significance, the grand and luxurious St. Regis Suite and accompanying bespoke services, the seven unique gastronomic options on-site and much more.
Tell me a little bit about the history of St. Regis Mexico City, and about its location in Colonia Cuauhtémoc.
After nearly 5 years of construction, The St. Regis Mexico City opened in August 2009, changing the landscape of Paseo de Reforma, the most iconic avenue in Mexico City. It is designed by legendary architect Cesar Pelli of Pelli Clarke Pelli, who also designed structural masterpieces like the World Financial Center in New York and the Petronas Towers in Kuala Lumpur. Cesar Pelli often selects projects for their cultural significance and meaning within the city at hand and The St. Regis Mexico City could not be an exception. The tower has become a symbol of luxury.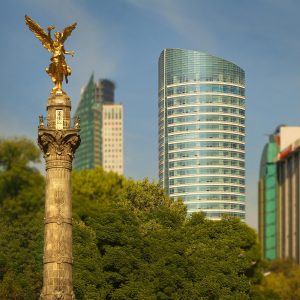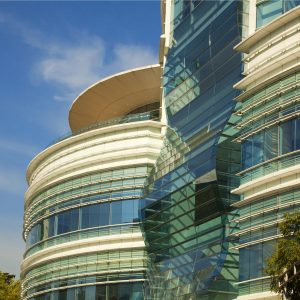 With its 495-foot height and inspiring historic location next to the Diana The Huntress Fountain, from which it takes inspiration from, the building resembles an "arrow on its way to liberty" that is missing from the famous statue on Paseo de la Reforma. Since opening, The St. Regis Mexico City immediately took on a commanding presence as an urban retreat within the city's Financial Centre.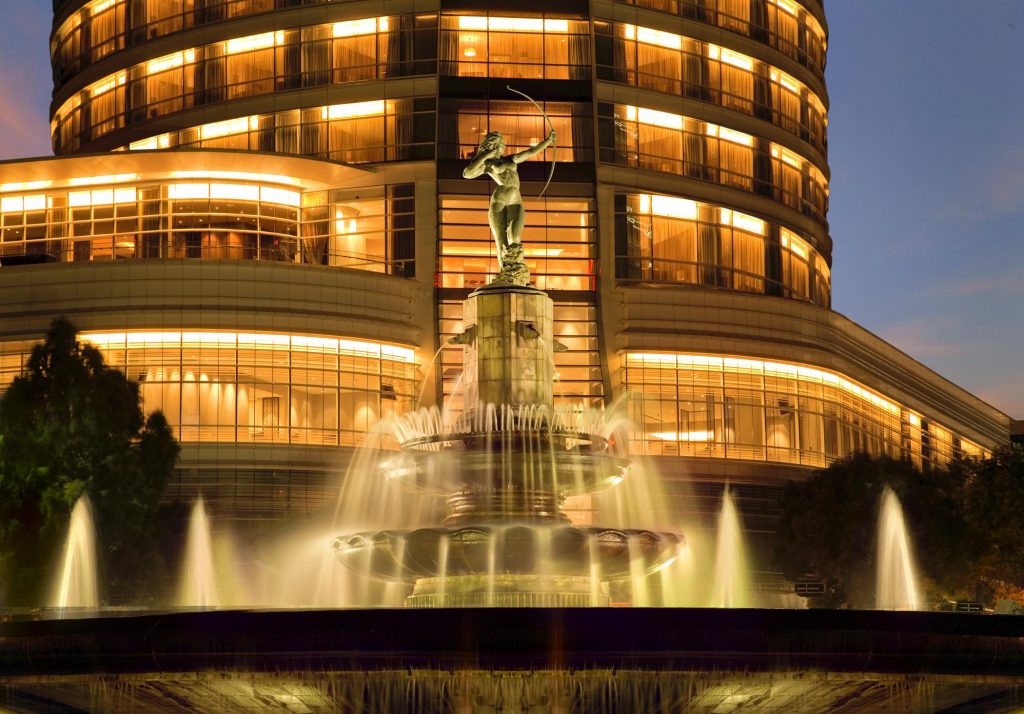 In terms of accommodations, the St. Regis Suite is the most luxurious offering at the hotel. What makes this particular suite so special in terms of space, furnishings, views and other amenities?
At 3,089 Square Feet, the St. Regis Suite offers panoramic & breathtaking views of Mexico City in addition to a grand living room, two spacious bedrooms, a private dining salon, a peaceful office with a library, and a full kitchen to inspire the senses where the executive chef can prepare a special menu for our discerning guests upon request.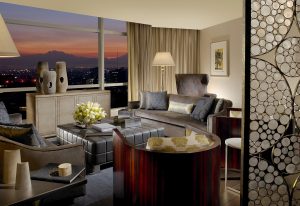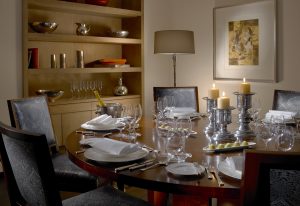 Additionally, its design stands out with fresh green and purple accents and custom metal and leather work details by local artisans throughout. The St. Regis Suite has been the home away from home for important world personalities such as Heads of State, diplomats, actors, celebrities and CEOs, all of whom are amazed by the bespoke and attentive service of the Butler, available 24/7. Other distinctive services only available for guests of The St. Regis Suite are access to the infinity pool located at the 15th floor for private swimming between 10:30 pm and midnight, the use of a Tesla car to be dropped off at Condesa or Polanco, and private access to the hotel's selection of vinyl music players.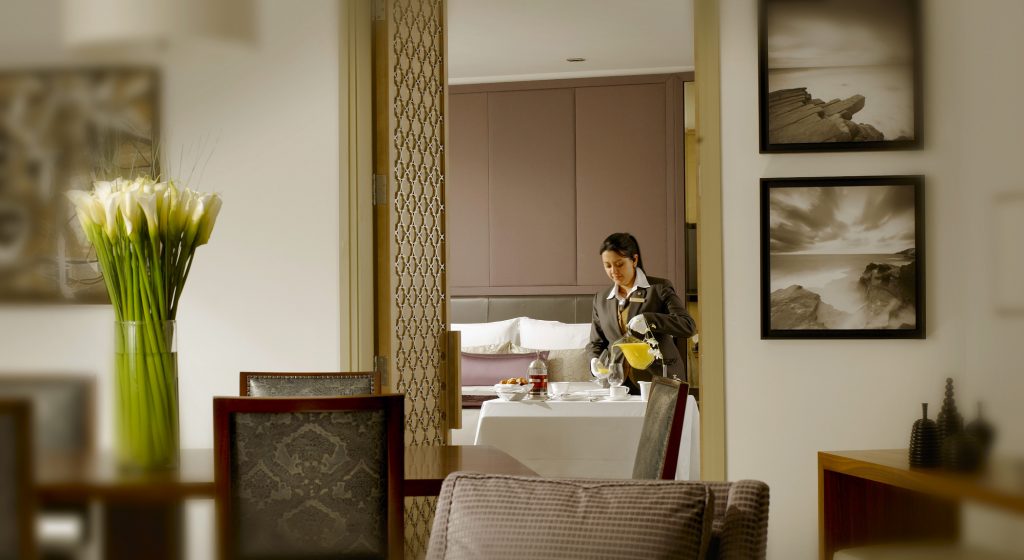 What kinds of dining options are available on-site, and what are some of your favorite dishes and cocktails across the board?
We like to call our hotel "a tower of gastronomy" as there are seven food and beverage venues onsite, providing grand dining experiences for our guests and the unique opportunity to stay for a week and never repeat a dinner experience.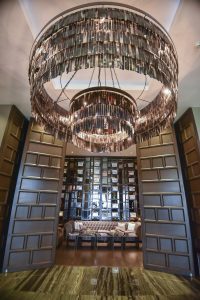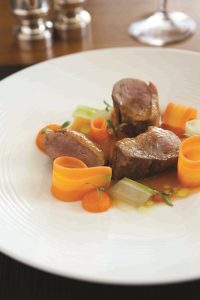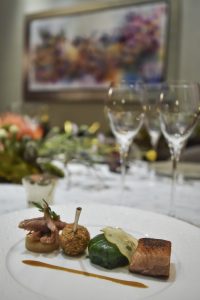 Options range from Estudio Millesime for American Express members, Candela Romero for Spanish cuisine, J&G Grill, a Jean-George Vongerichtein inspired restaurant with classics as the avocado pizza, steaks and seafood that are reinvented with the local flair of Chef Olivier Deboise Mendez; Diana Restaurant for Mexican cuisine made with the finest local ingredients cater to the international palate, to La Table Krug, the city's most intimate and exclusive French Restaurant that is revolutionizing the high-cuisine dining experience in Mexico consisting of an 11-course menu paired with Krug Champagne for 12 guests only.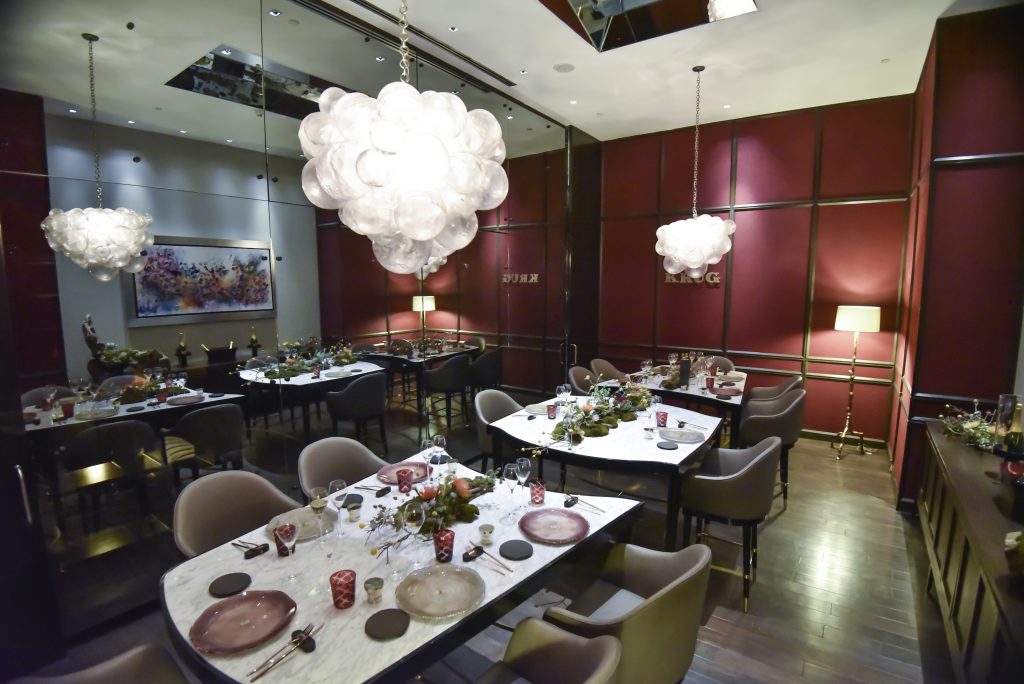 For cocktails, you can't go wrong sipping the Astor IV, prepared with tequila Casa Dragones Blanco, Champagne Veuve Clicquot Ponsa and Luxardo Moroschino Cherries, while listening to live DJ sets at our New Motown Thursdays.
For guests eager to unwind, relax and rejuvenate, what are some of the signature treatments available at Remède Spa?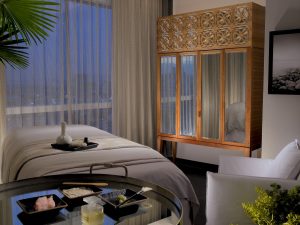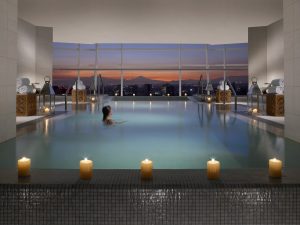 Remède Spa features a number of signature body treatments, massages, facials, salon services and hands & feet treatments for unwinding. The spa just opened three new spa suites, where couples can peacefully take advantage of the City Escape Treatment, a memorable experience including aroma stone therapy, a cleansing salt scrub, anti-aging facials and hands and feet treatments. Also, only available in Mexico at Rèmede Spa is the Time Revolution facial, performed with organic èvolue skincare products featuring 100% soluble collagen and elastin.
Finally, for the perfect short-stay getaway, what would you recommend guests experience in and around the property?
The whirlpool overlooking the city's skyline is an awe-inspiring and unforgettable experience, and I would definitely recommend enjoying a delicious cocktail on the King Cole Bar terrace which has perfect views of the famous Diana The Huntress Fountain, the Angel of Independence, and Chapultepec Castle.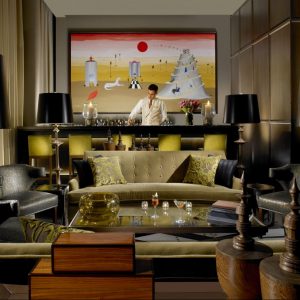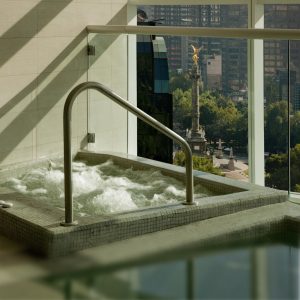 The Chapultepec Park, which is the second largest in the world and three times bigger than New York's Central Park, offers premium access to museums and the culture of Mexico City. When staying with us, guests can enjoy a bird's eye view of Mexico City when taking a helicopter tour day or night as our helipad is the only in Reforma operating 24/7. If you are a foodie, then chef Olivier Deboise can join you for a market tour to discover local produce, fruits, vegetables, and the Mexican folklore.
Ultimately, if you're looking for a five-star experience in one of the world's great cities, one that combines luxury with tranquility, serious gastronomy with one-of-a-kind cocktails and unbeatable skyline views, and a rich history with a chic, modern vibe, the urban oasis that is St. Regis Mexico City will take very, very good care of you.