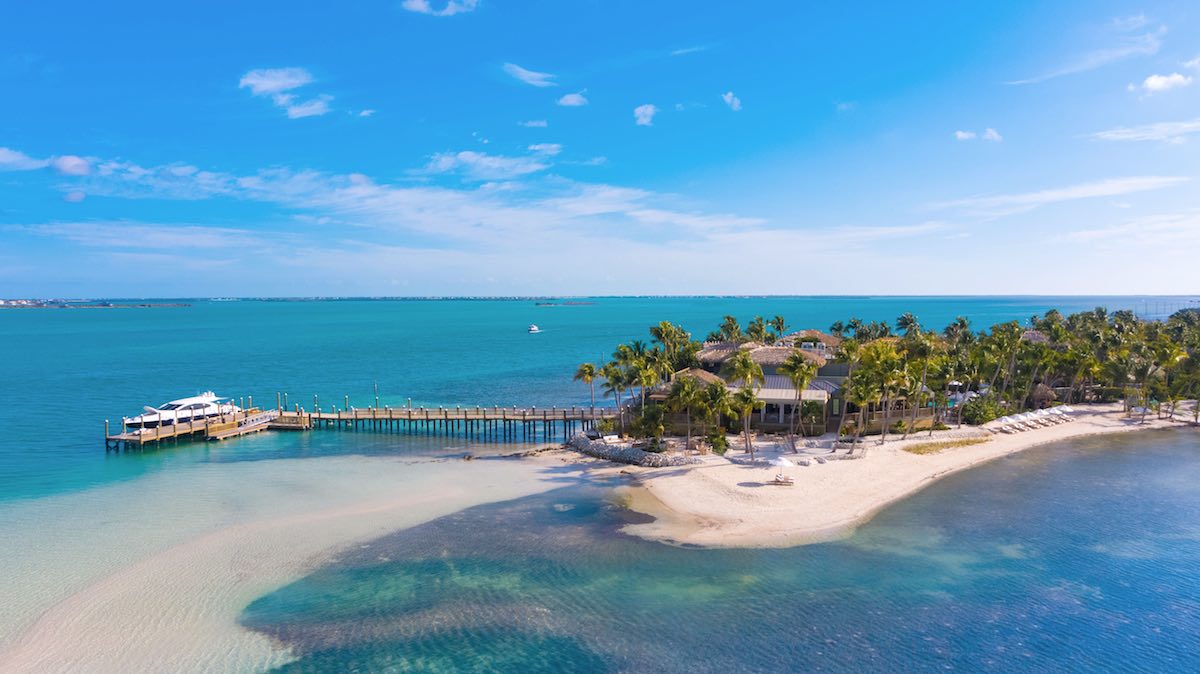 It's no secret that travel just isn't what it used to be. In the face of the current global pandemic, the reality is that exotic getaways to far-off destinations could be out of reach for quite some time. And after months spent isolating from the world we once knew, that much-needed R&R seems more elusive than ever. Fortunately, there are still a few options for travel-deprived globetrotters in search of their next escape. In true Jetset fashion, we ventured out for a trip to the Florida Keys to experience COVID-era travel for ourselves and give readers a first-hand account of luxury vacation options available even now. It's about as close to an international island adventure as US travelers can get these days, and The Keys certainly live up to their well-earned tropical reputation.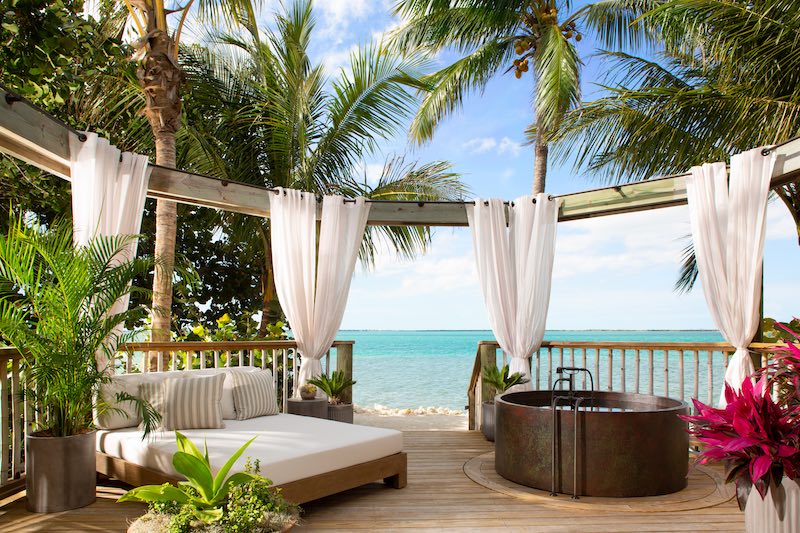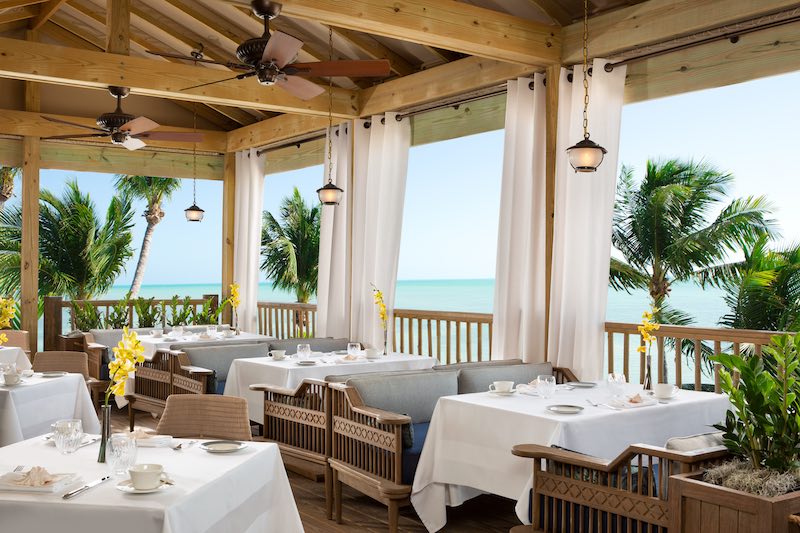 Whether you charter a private jet (a popular option for many of our readers) or prefer a first-class seat aboard any number of daily commercial flights to the continental United States' southernmost point, Key West's EYW airport provides easy access to the islands without the need to hassle with Miami or any big city disruptions. A number of transportation options are available when needed, or one may opt to simply stay in Key West and explore the varied local entertainment, shopping, dining, and more, all conveniently located within the small island city. We were fortunate to book a stay at the beautiful Ocean Key Resort & Spa in the heart of historic Key West at One Duval Street.
Ocean Key Resort & Spa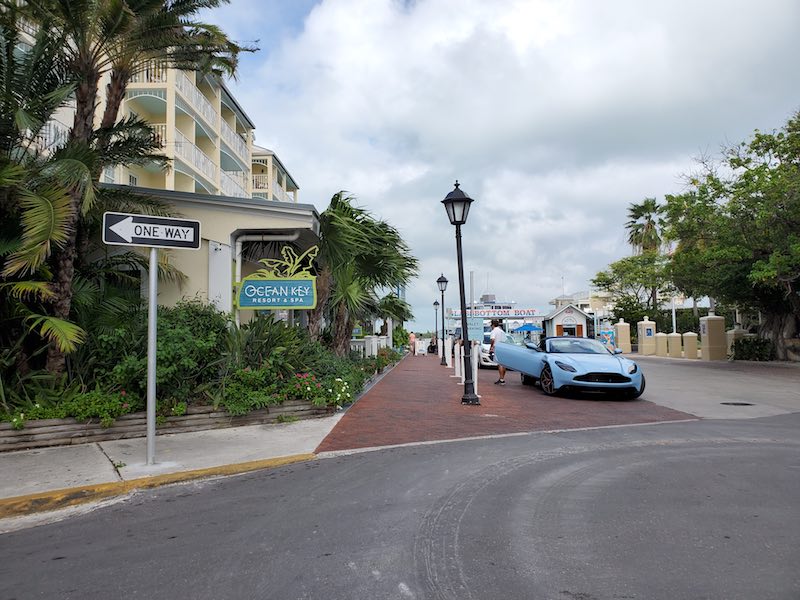 With friendly, full-service valet and bell service provided, we checked in to our elegant accommodations at the seaside luxury resort. Comprising one hundred colorfully adorned oversized rooms and suites, Ocean Key offers stunning views of Key West Harbor, historic Mallory Square, and the surrounding turquoise waters where the Gulf of Mexico meets the Atlantic. Rooms feature spacious dining and living areas, oversized Jacuzzi tubs, and a balcony to enjoy an evening sunset or morning coffee. The spectacular two-bedroom penthouse suite offers 1,200 sq-ft of luxurious accommodations with breathtaking oceanfront views from the resort's top floor.
As a member of the Noble House Resorts family of properties, an elevated level of service and welcoming staff are inherent in the Ocean Key guest experience. Upon arrival, we received a set of embroidered towels and hats with the resort's clever tagline "Let Go" as a memento of our stay. The slogan would prove apropos, as we spent the following few days exploring the Conch Republic and reveling in the year-round tropical warmth of The Keys.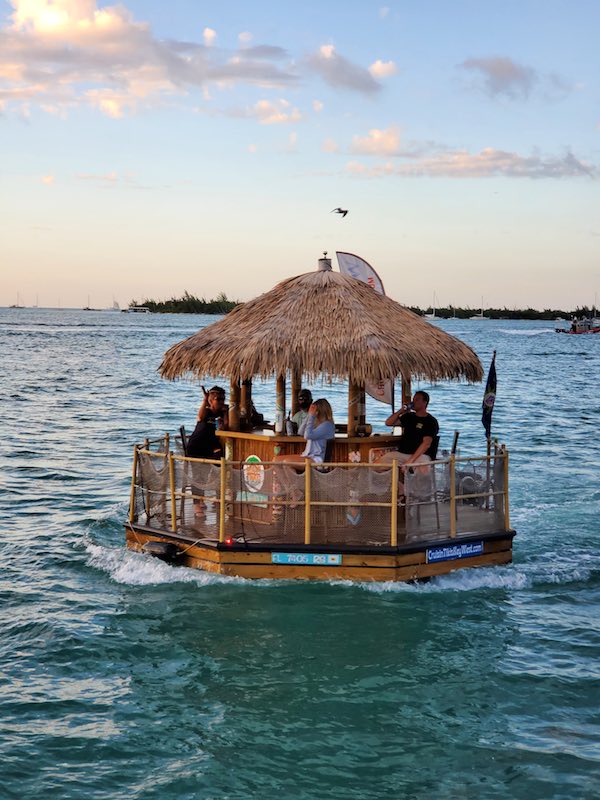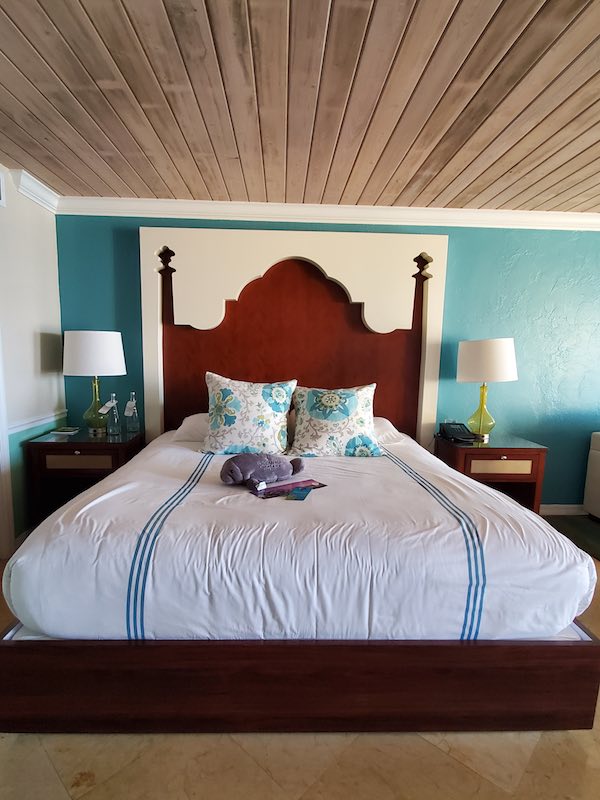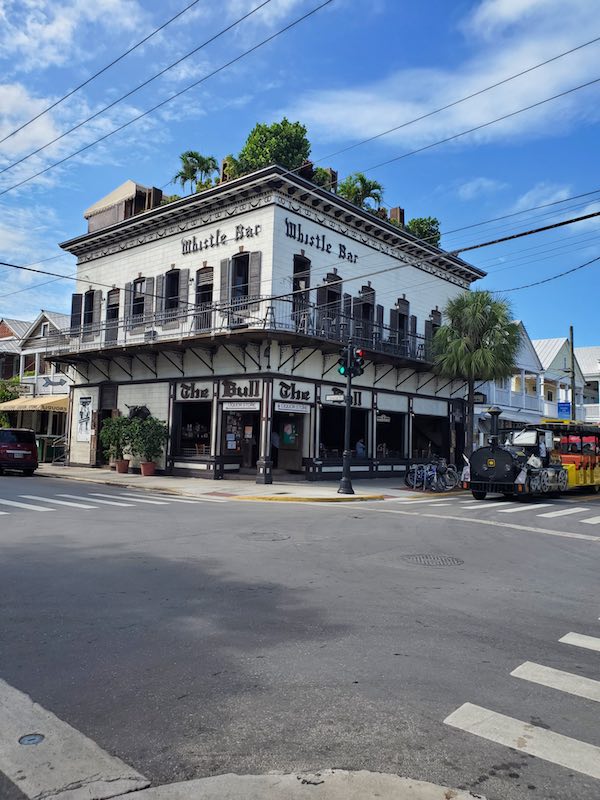 We didn't need to venture more than a few feet from our seaside accommodations at Ocean Key to indulge in the vibrant energy that permeates Duval Street. And while there were a plethora of restaurant and bar options within easy walking distance of the resort, we found the atmosphere at the on-property Hot Tin Roof Restaurant to be our preferred choice and enjoyed both breakfast and dinner several times during our stay. Hot Tin Roof's friendly service and delicious food were further complemented by the restaurant's prime location, with gorgeous ocean views as multi-million-dollar speed boats and superyachts made their way in and out of the harbor. The nearby Sunset Pier provided ample opportunities for an afternoon or evening cocktail with live music daily from a variety of local musicians, while Ocean Key's LIQUID pool bar and lounge offered service when relaxing in the resort's oceanfront pool or hot tub.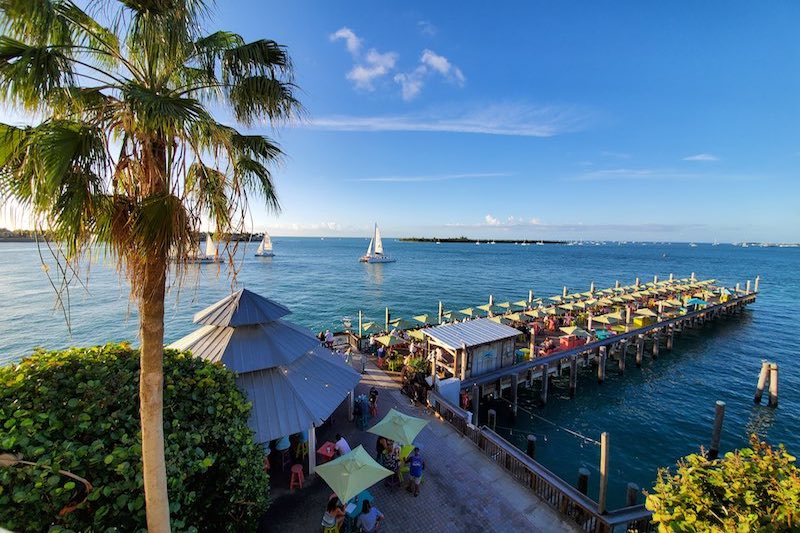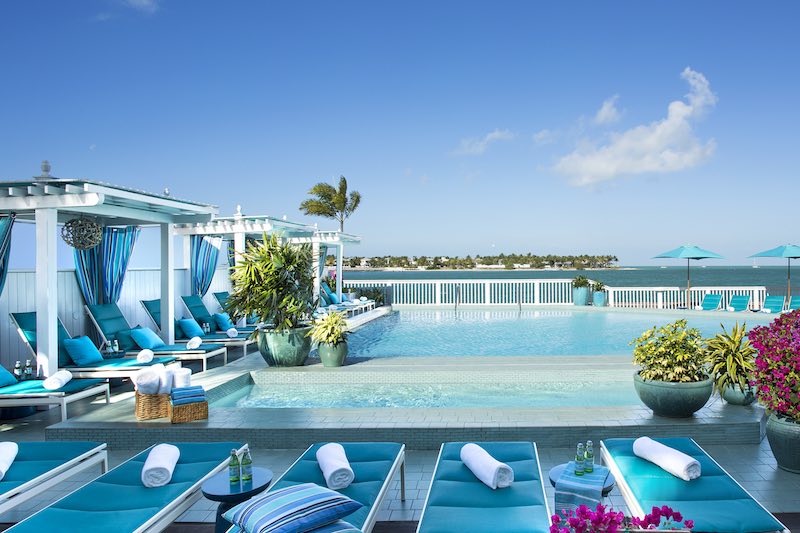 After a few days enjoying the sights and sounds of Key West, it was time to set sail for the next leg of our island adventures, so we loaded up the rental car and hit the road for a short drive north across the famous Overseas Highway. The thirty-mile drive seemed to go by in a flash, thanks to the scenic landscape (and my lead foot), and it wasn't long before we arrived at the check-in point for our stay at the astonishing Little Palm Island Resort & Spa.
Little Palm Island Resort & Spa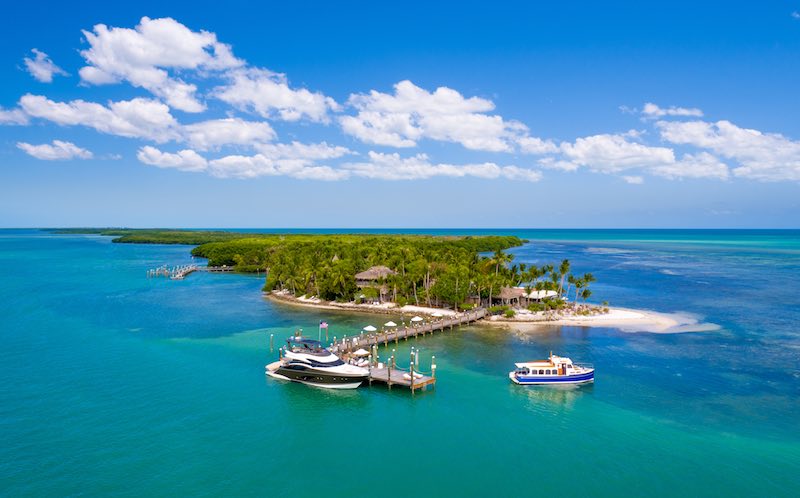 This award-winning four-acre private island paradise (rated one of the top 50 resorts in the world by readers of Condé Nast) is accessible only by boat or seaplane, making the ultra-exclusive retreat especially popular among in-the-know frequenters of today's finest luxury destinations. With only thirty thatched roof bungalow units available, this adults-only resort was perfectly designed for social distancing and allows no more than sixty guests to stay at the resort on any given night.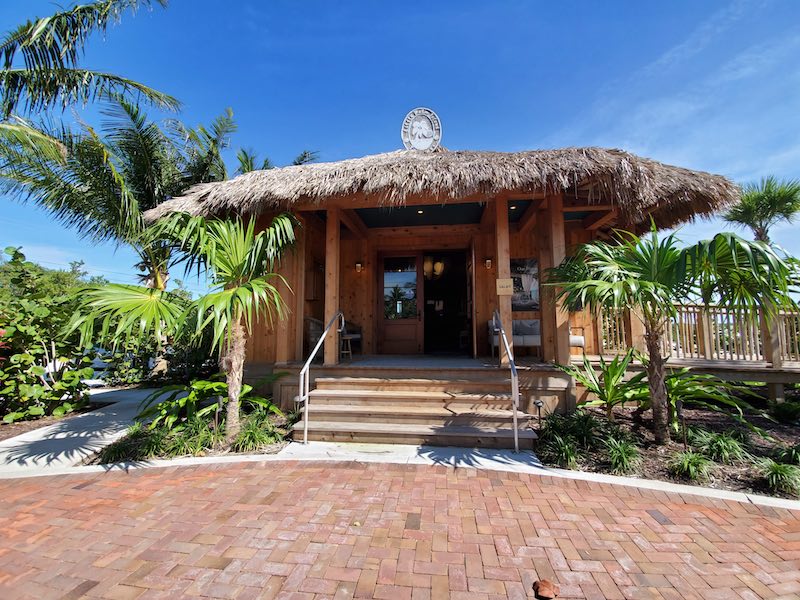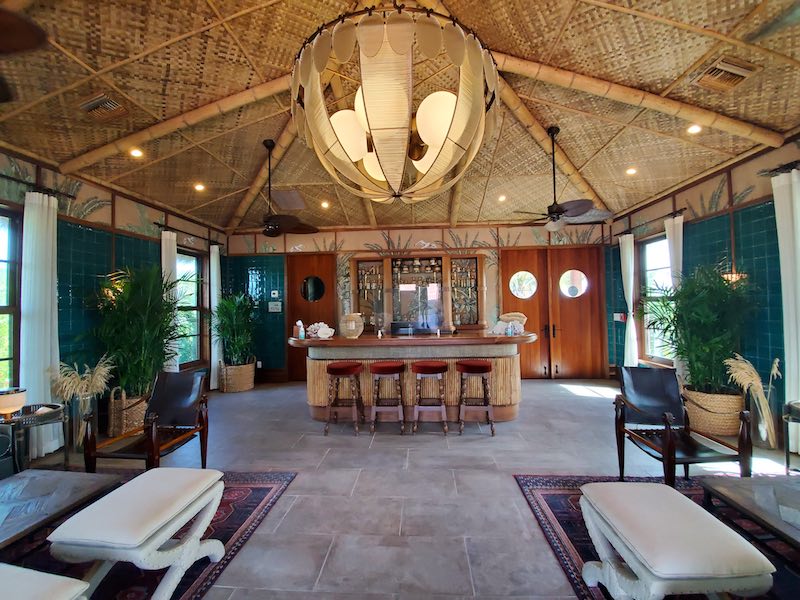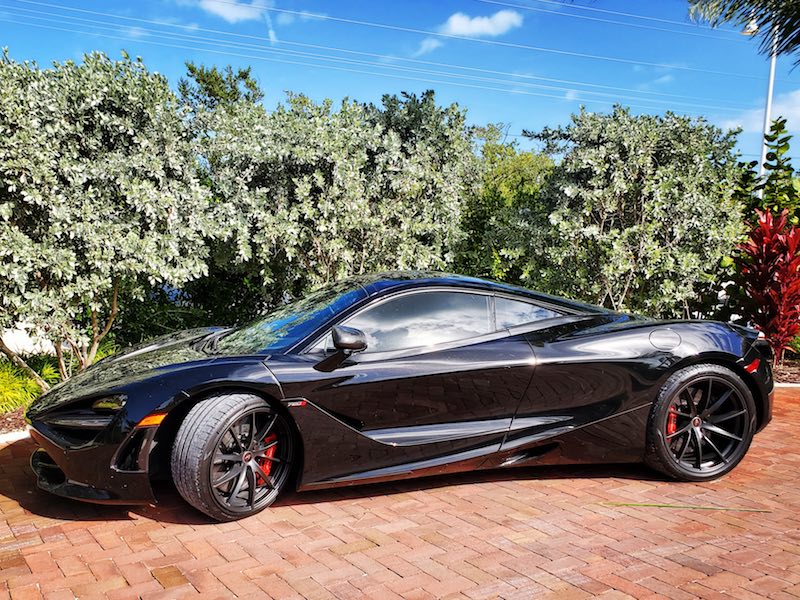 When we arrived at our exquisitely appointed beachfront bungalow, we were treated to a bottle of champagne and yet another thoughtful gift, this time appropriately adorned with the phrase "Get Lost" (Little Palm is also a Noble House property). Our striking private bungalow suite featured plenty of open space for relaxation and included both indoor and outdoor showers, a private sun lounge, raised soaking tub, and full living area. Luxurious materials are used throughout and it was clear no stone had been left unturned in the thoughtful design of the recently rebuilt resort.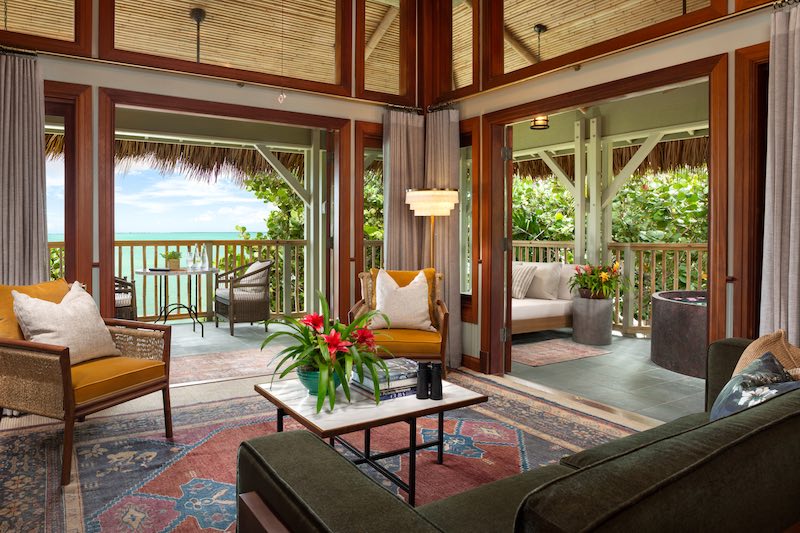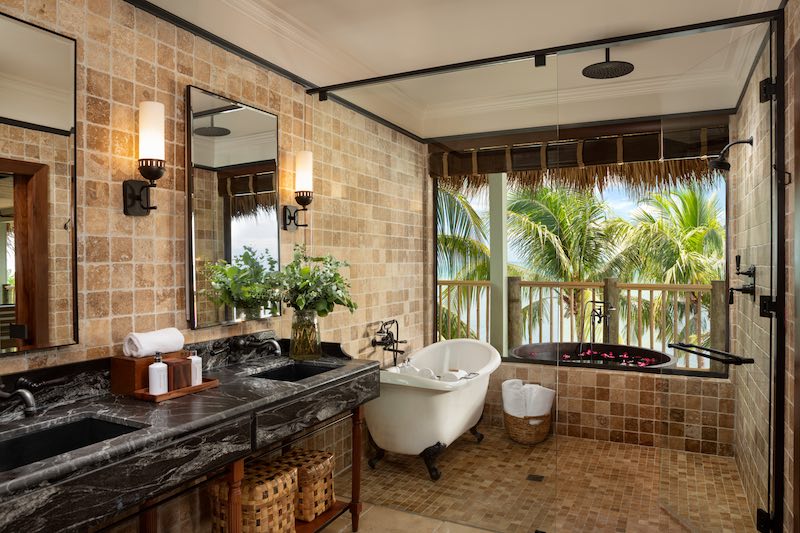 One particular highlight of this exceptional private island getaway is the unforgettable dining experience. With world-renowned Executive Chef Daniel Ganem at the helm, The Dining Room at Little Palm Island features breathtaking views of the surrounding sea and sumptuous culinary delights inspired by the islands. Whether you choose to enjoy a meal at the restaurant, prefer a private in-room setting, or partake in Little Palm's extraordinary "Dinner on the Sandbar" (featuring a truly unparalleled multi-course dining experience where guests are literally seated at a table on the sandbar with their feet submerged in the ocean), every delectable dish – whether breakfast, lunch, or dinner – is sure to satisfy the most discriminating foodie.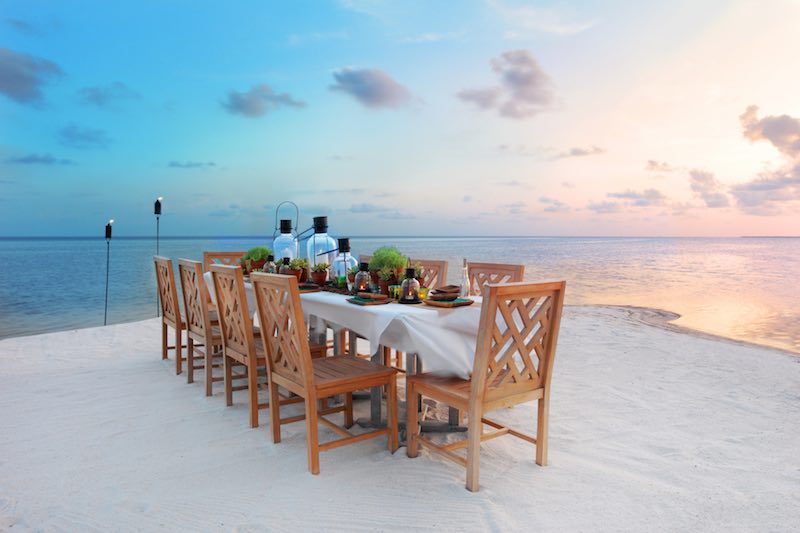 We spent most of our time on Little Palm Island's pristine white sand beach. Luxurious cabanas along the shore afforded an irresistible opportunity to bask in the sun and enjoy the paddleboards and kayaks made available at no charge to guests of the resort. The abundance of wildlife, enhanced by the crystal clear waters and surrounding mangroves, created a serene oasis at this one-of-a-kind island escape and left plenty to explore. From stingrays and horseshoe crabs to a variety of exotic tropical birds, Mother Nature's handiwork was visible in abundance. Indeed, a stay at Little Palm Island is undoubtedly one of the best ways to "Get Lost" from reality and find some much-needed peace of mind in these chaotic times.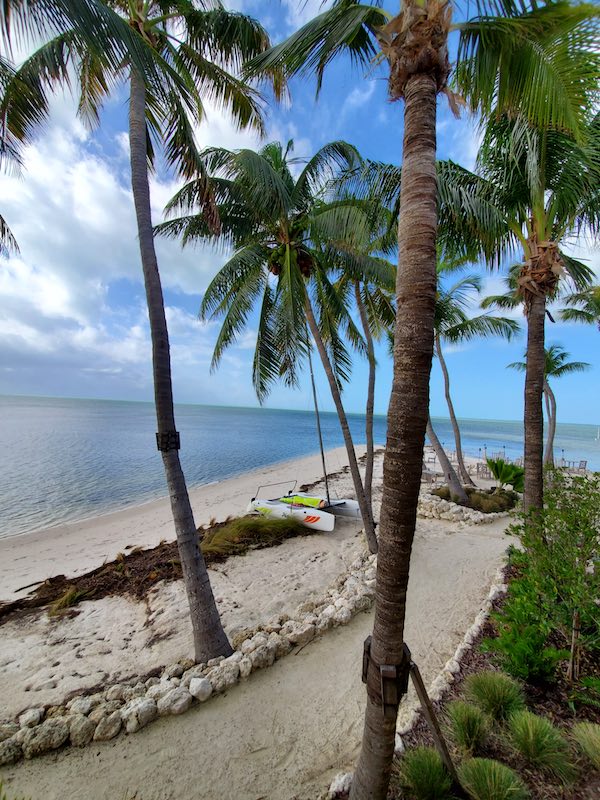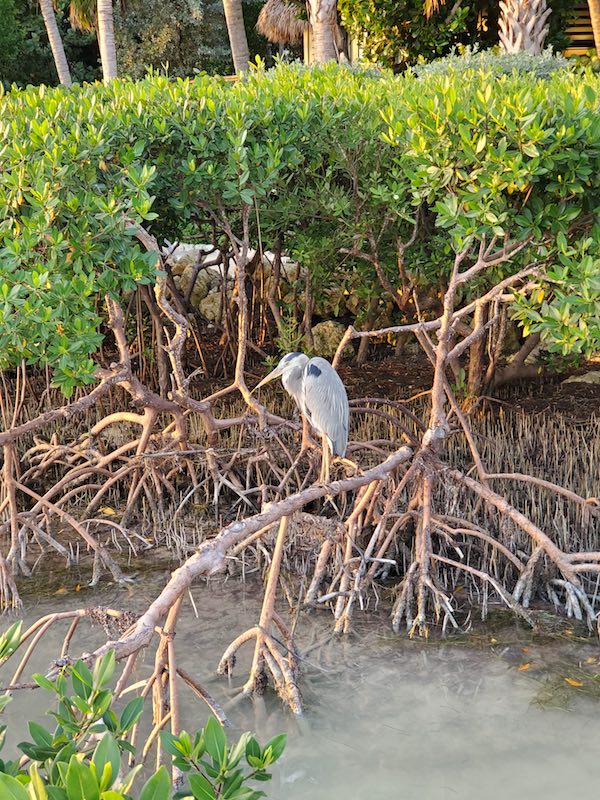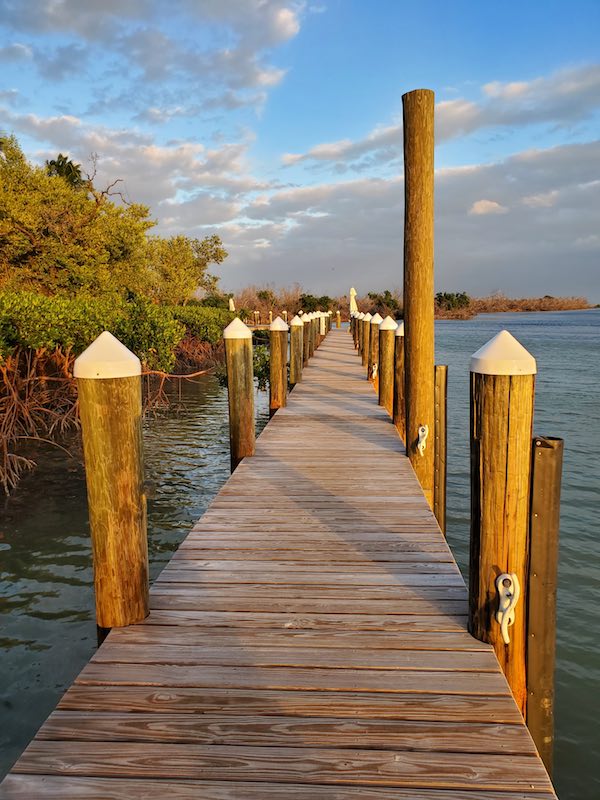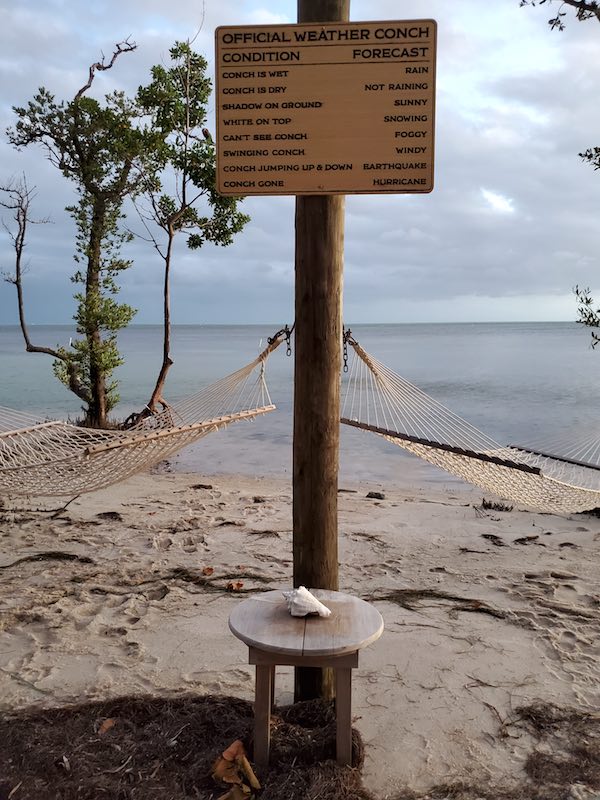 Little Palm was truly the ultimate escape from everyday life and provided the perfect complement to the upbeat energy of Key West. After nearly a week in the Keys it was hard to "let go," and we would have loved to "get lost" for a bit longer, but we couldn't have been happier for the memories and much needed time to relax and rejuvenate. While the rest of the world might seem a bit out of reach for the moment, we're convinced this was paradise found.