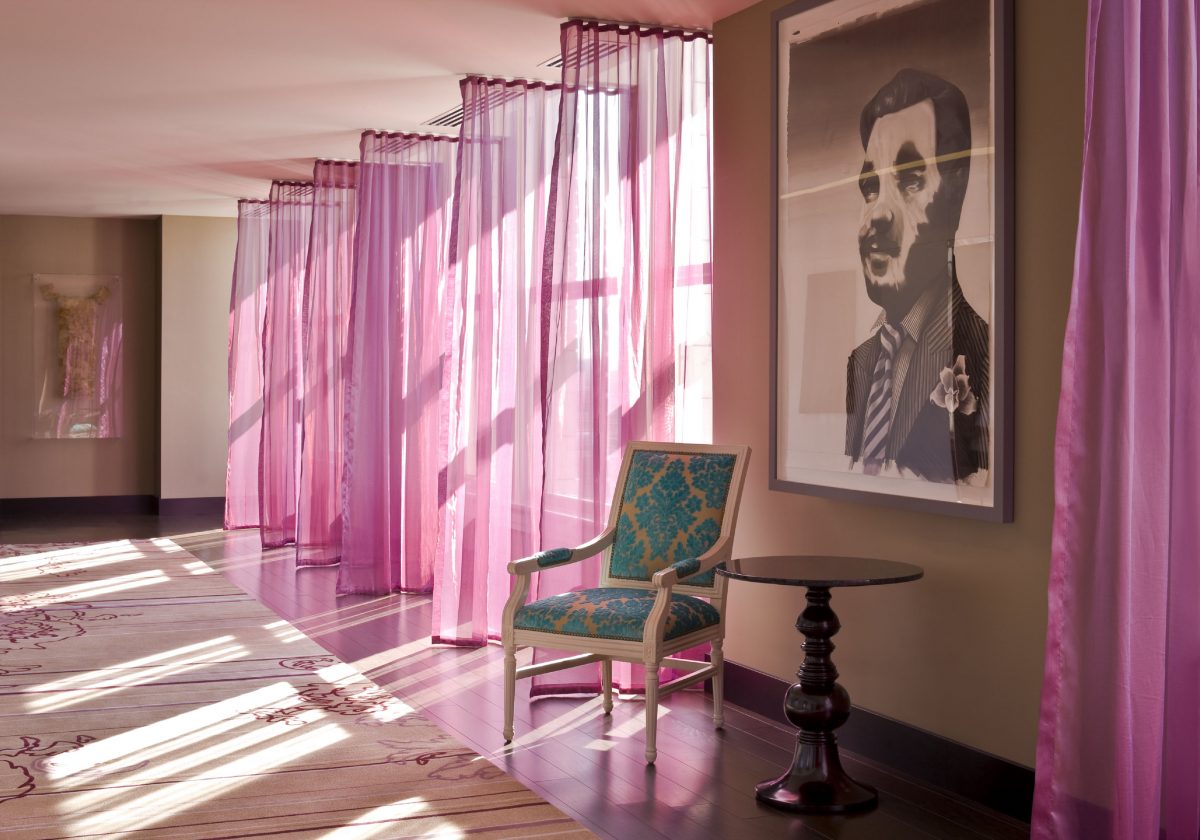 Being an avid traveler, I have visited Portland on many occasions. The diverse city offers distinctive atmosphere and rich, unique culture. It also has its fair share of luxury hotels. For my most recent trip, I decided to take the recommendation of a colleague and stay at one such hotel, The Nines, and the experience I had was so exceptional, I felt compelled to write about it.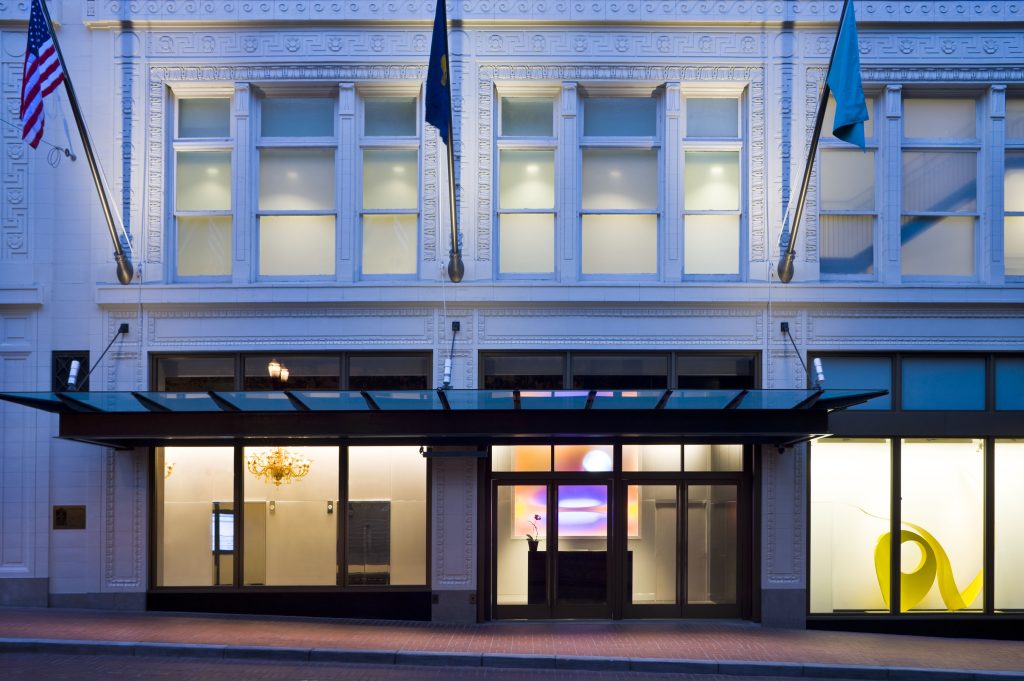 From the time I got off the lobby elevator, I immediately realized that this was no ordinary downtown luxury hotel. The stunning artwork gives off a vibe of chic elegance and immerses you in the hotel's eclectic atmosphere. As I checked in, the front desk staff was prompt and courteous. In a welcome change, it seemed as though they had a genuine personal interest in making my visit as enjoyable as possible. Before I went up to my room, I took a few minutes to appreciate the tremendous works that lined the lobby. I later learned that local artists designed much of these exquisite modern pieces.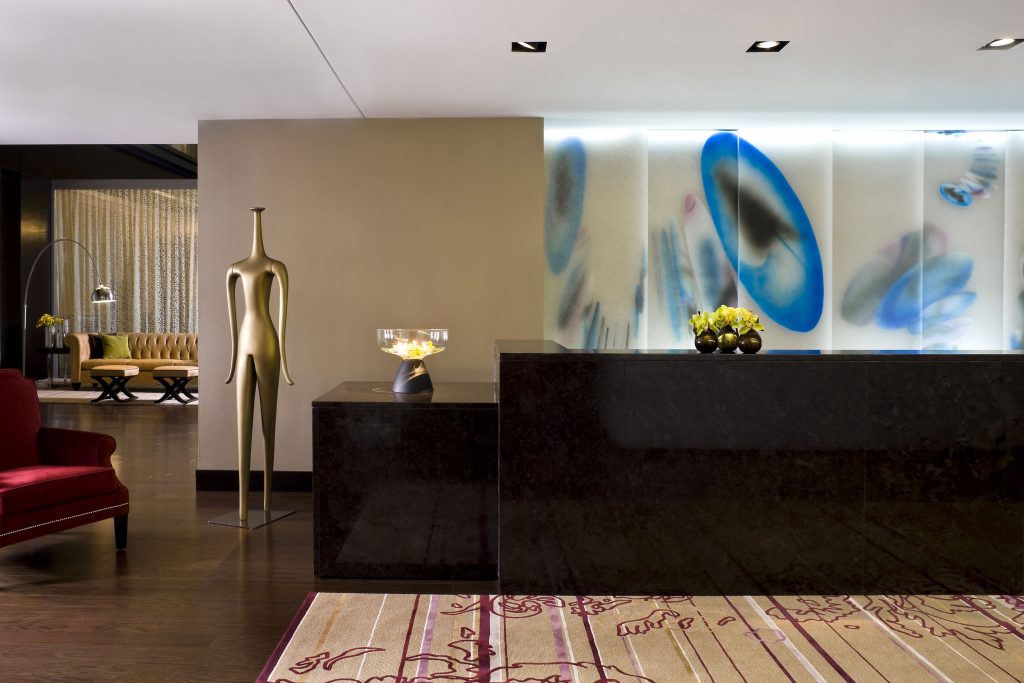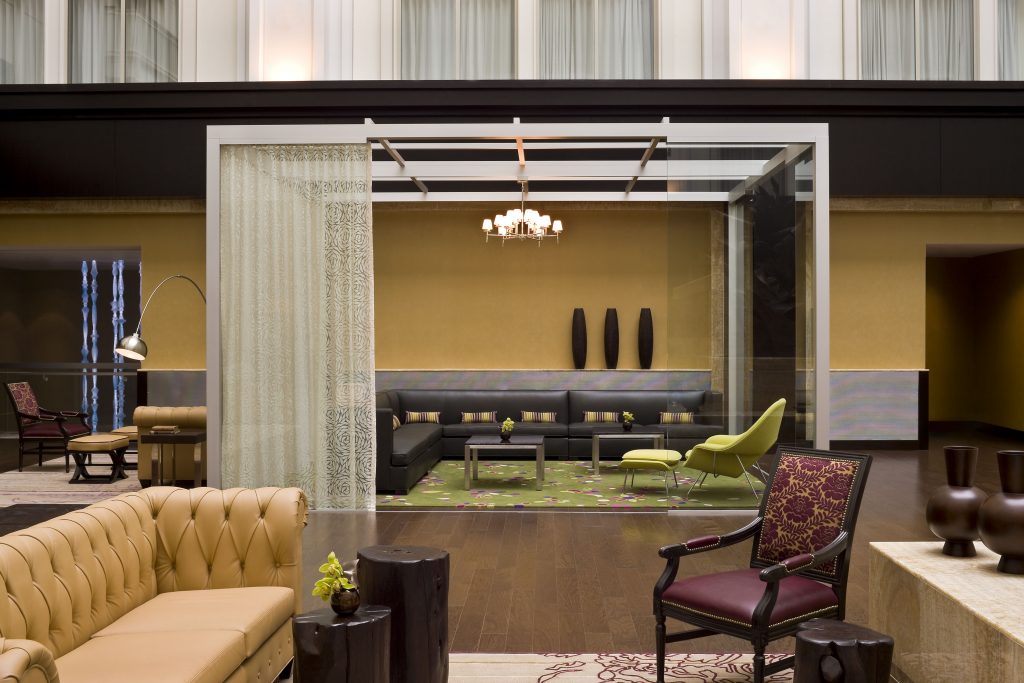 As I was escorted to my room, the bellman gave me a brief overview of the hotel's bars and restaurants. You have Urban Farmer, a modern steakhouse offering sustainable ingredients and simple, straightforward preparations. I got excited when he mentioned that there was a rooftop restaurant, Departure, where you can enjoy modern Asian dishes like kobe meatballs and maguro karai honey sushi rolls while overlooking the city, mountains, and Willamette river. And the Library is a sleek bar featuring reclaimed wooden bookshelves, tufted leather sofas and purple leather walls, and original pieces from artists like Chris Johanson, filmmaker Gus Van Sant, and cartoonist John Callahan.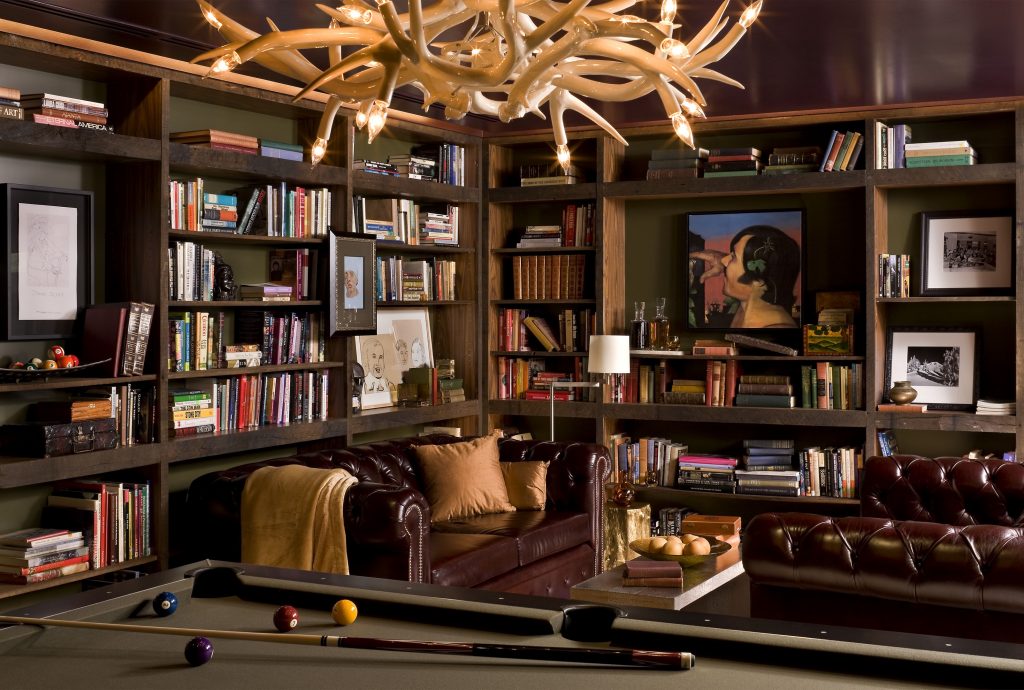 Upon entering my room, my only feeling was pure astonishment. I felt as though I am stepping foot in Tiffany's. What a beautiful décor of vibrant colors and palates. The Nines apparently spared no expense and put a tremendous amount of effort when decorating these eclectic rooms. The color palate of gold-tinged beige and sky blue is both unique and elegant. The overly comfy king size bed offers Egyptian cotton sheets and exquisite down pillows, making each moment in bed a welcome respite. The bathroom in my room feels like a luxe spa. I love the rainforest showerhead, and the bath amenities are top notch. The bathrobes are so thick and luxurious that as much as it crossed my mind, I couldn't even shove them into my suitcase if I tried. (Kidding.) I should also mention that the wi-fi connectivity in my room was spot-on.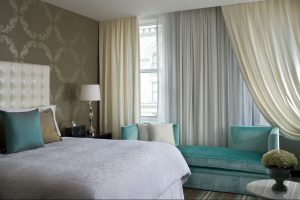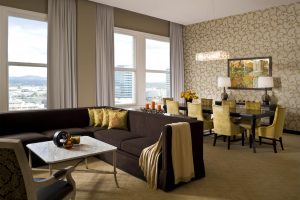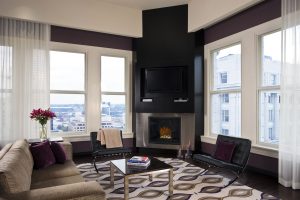 After a quick shower and shave, I headed down to the atrium and took a seat at Urban Farmer. The decor was also tremendous and vibrant, and I was pleasantly surprised to find a great selection of craft brews and wines of the region. I notice that many of the guests were ordering cocktails. Upon further investigation, I also discover the bartender preparing local spirits in a cocktail shaker. I was so impressed by his skill and enthusiasm. I took a short video of him to share with my favorite mixologist back home (I rightly figured perhaps he could glean some inspiration from it).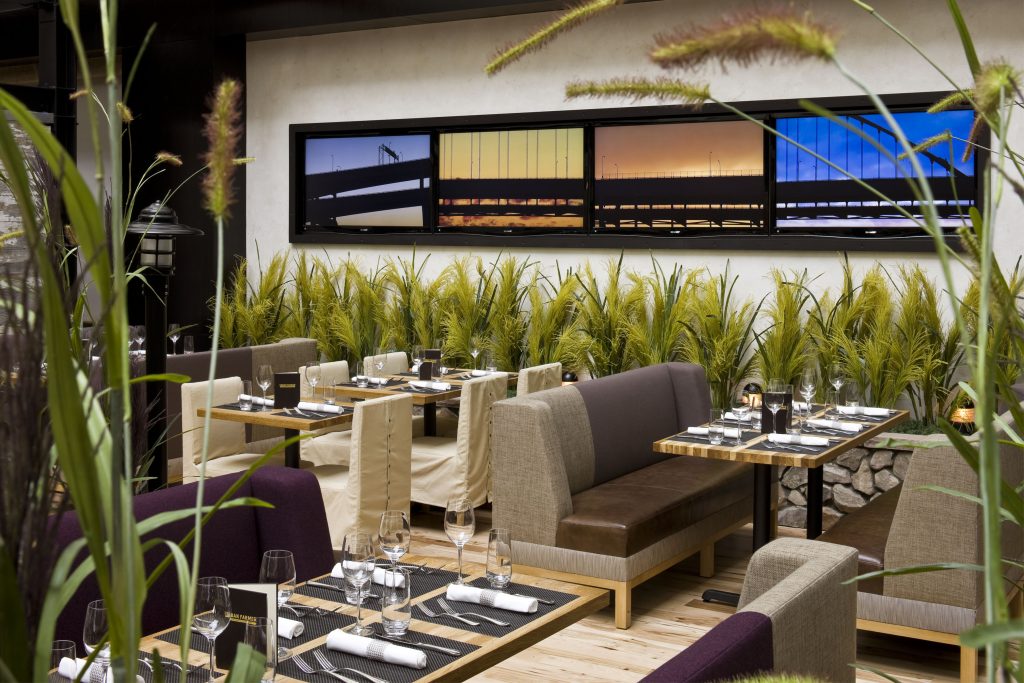 As dinner time approached, I headed to the 15th floor for dinner at Departure. As I mentioned earlier, I love rooftop dining. There is nothing like having dinner overlooking a perfect city view. As I headed for my table, I looked to my left and immediately was in awe. The teak-clad, nautical-themed bar was the focal point of this restaurant. Even more impressive were the patrons around the bar. Dressed to impress — or shall I say, dressed to the nines — it was undoubtedly a good-looking, upscale crowd. I vowed to return to the bar after my meal.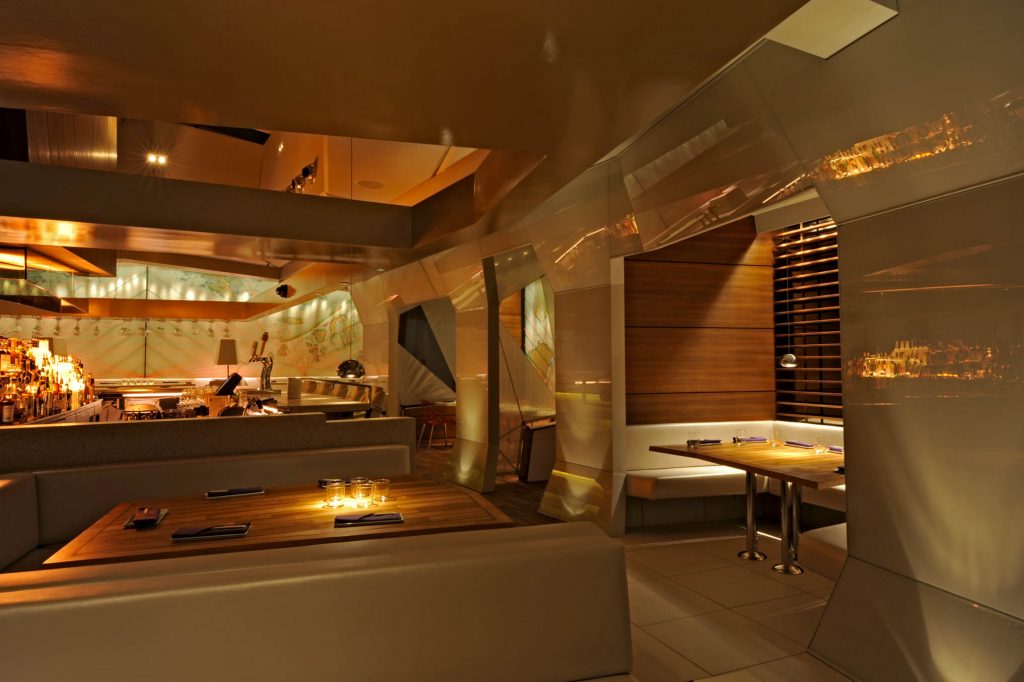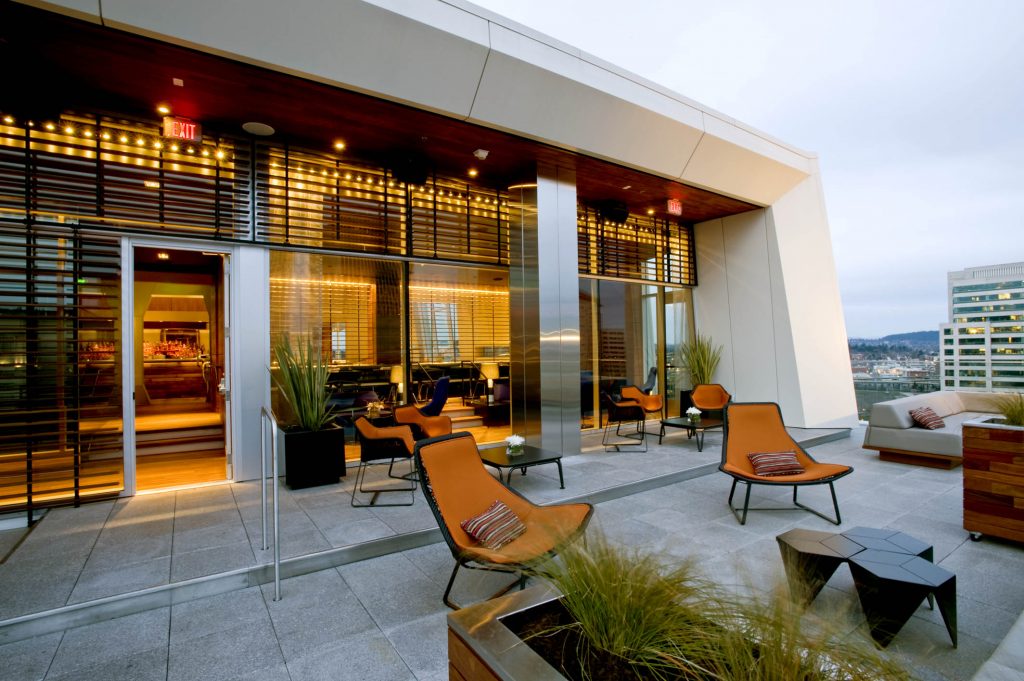 And what a meal it was. As soon as I sat down, I immediately noticed the sweeping view of the Willamette River. As I was lost in the view, my server politely butted in to welcome me and offer a drink. Upon reviewing the extensive Asian menu, I ordered the grilled scallops as an appetizer and the Ishigaki steak for the main course. I have indulged in this Okinawan style of cooking many times in my visits to Tokyo and Singapore, and Departure certainly knows what they're doing. I was served a piece of wagyu grilled on a stone. Succulent and perfectly seasoned, it was blissful from the first to the last bite.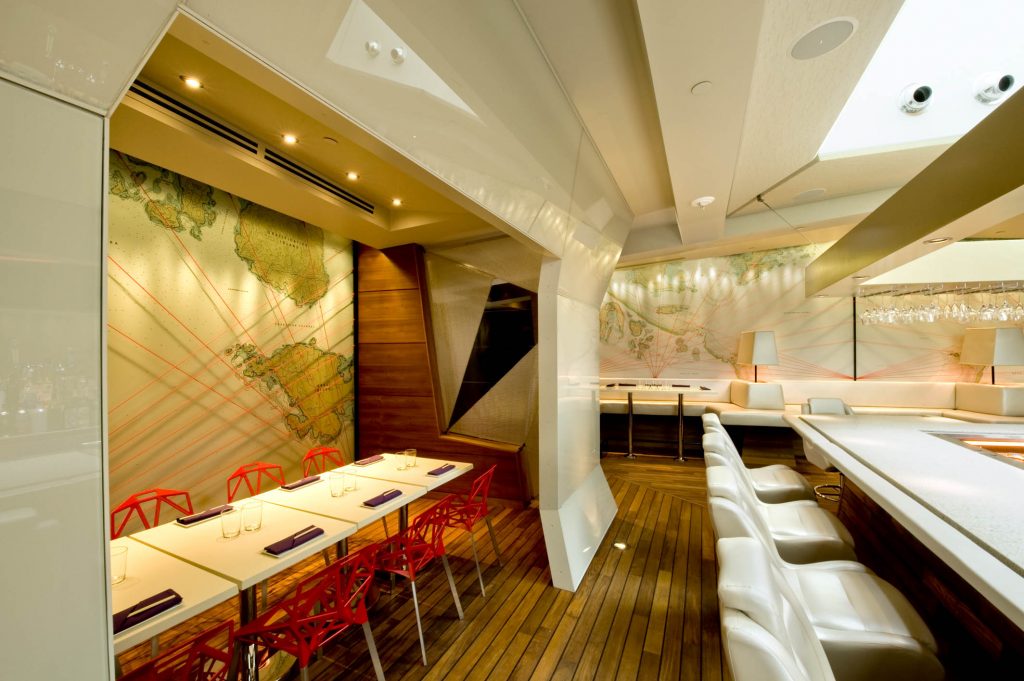 After dinner, I returned to the bar. Things were even livelier, and I was fortunate enough to snag a seat. Everyone was having fun, and I enjoyed the lively and intellectual chit-chat with this chic crowd. A group of five Japanese women sitting near the bar was surprised when I started speaking their native language. After some genuinely engaging conversation, I decided to call it a night, promising to return. In summation, my entire experience at this lovely bohemian hotel was blissful and memorable. I wished that I had stayed another night. They should have called this place The Tens.