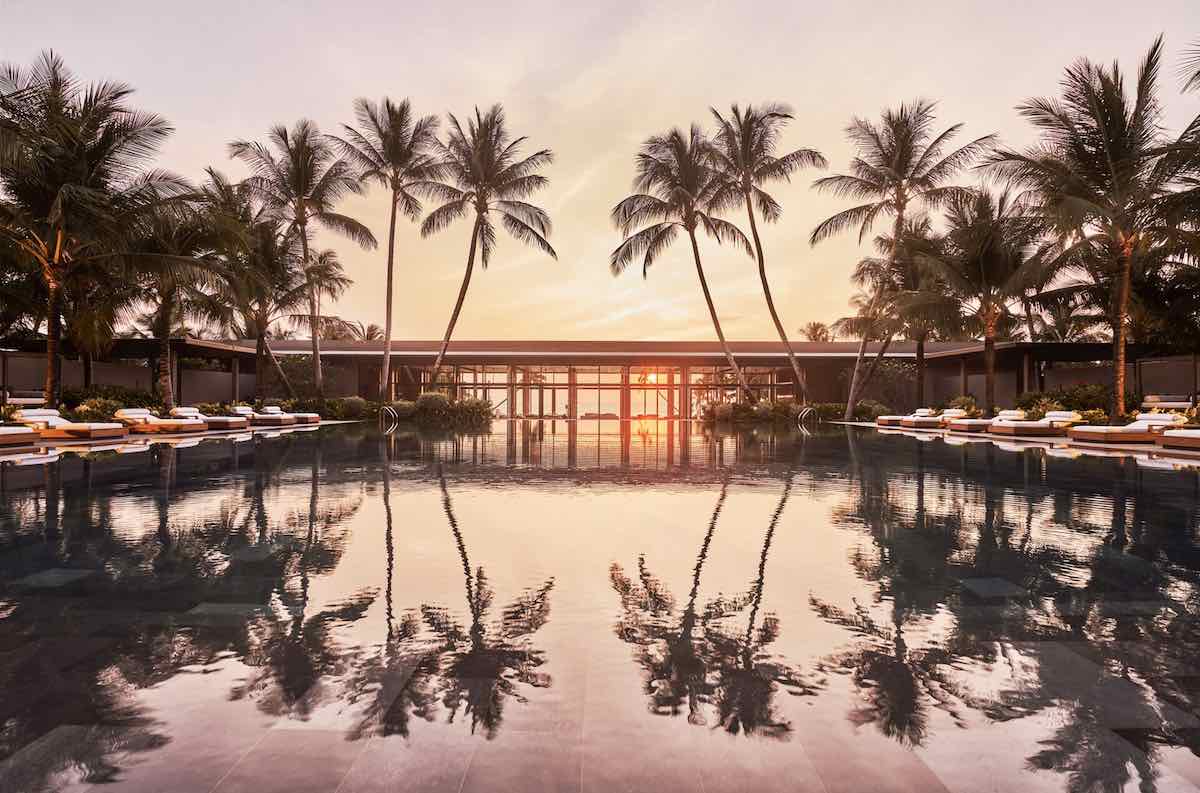 Luxury travelers seeking a new, exotic destination with all the amenities of high-end hospitality must stay at Phú Quốc Island's high-end hotel, Regent Phú Quốc. Located on the Pearl Island of South Vietnam in Duong Dong town, Phú Quốc Resort borders the island's longest beach and is just minutes away from Phú Quốc International Airport and the Phú Quốc Night Market.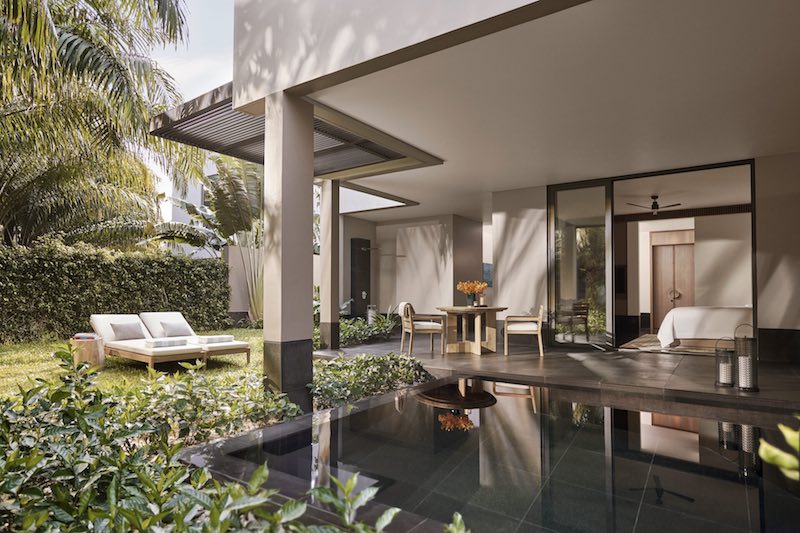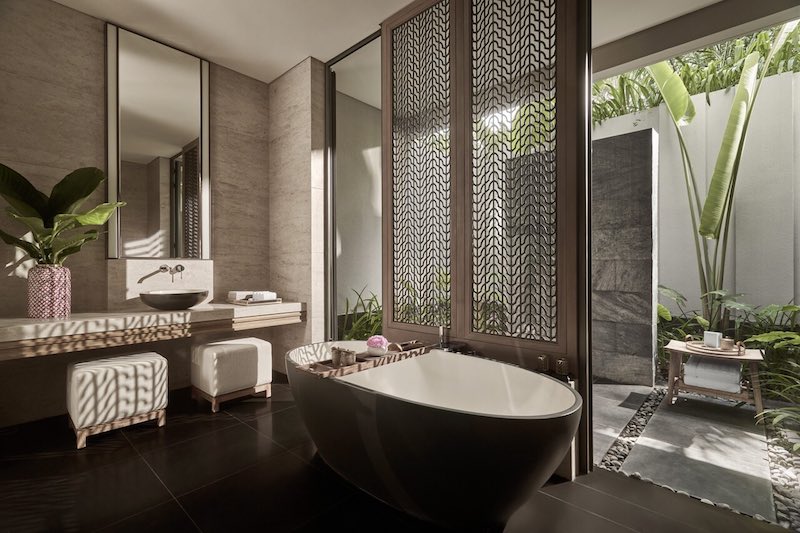 The resort is surrounded by lush gardens, giving each guest a gorgeous view of either the pristine Gulf of Thailand or curated gardens and flower-lined patios. Designed to keep the sea and water culture at the heart of the resort, there are five luxury pools throughout the property, including two rooftop infinity pools. Koi ponds, lagoons, and a blown-glass coral water feature in the grand entrance hallway of the lobby complete the resort's luxury waterfront style.
Blink Design Group, an Asia-based luxury hospitality design firm, created the resort's beautiful, unique look with cypress wood, restful cream colors, and Emperador marble combined with scallop-tiled roofs and vaulted ceilings.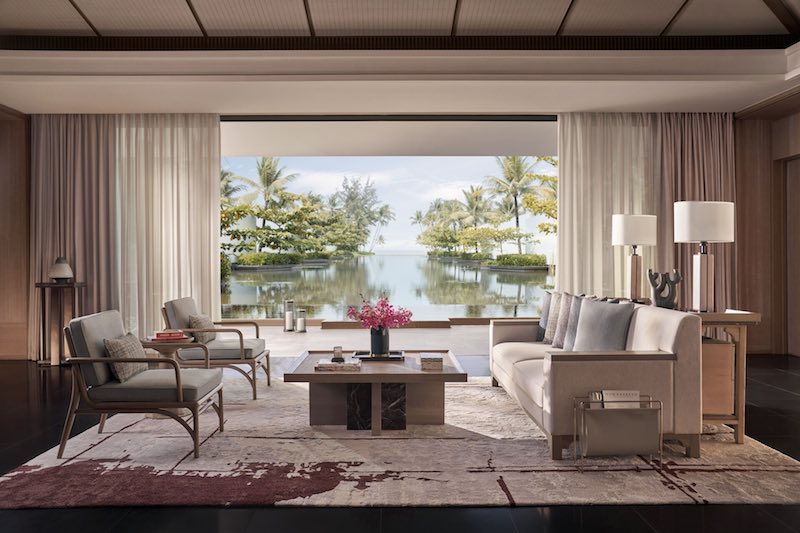 A nod to a Phú Quốc folk tale, the story of "The Legend of the King's Well" can be found repeated in various details throughout the resort: illustrated on the bathrobes, on the umbrellas, and even on the sommelier's pocket square.
Over 300 rooms are available in private suites and villas across the property, complete with top-tier amenities, including access to the private beach, a full spa, private salt-water pools for each villa, a fitness center and yoga studio, complimentary yoga classes, complimentary babysitting, and 24-hour service. The resort also offers signature Phú Quốc tours, diving arrangements, and a romance concierge.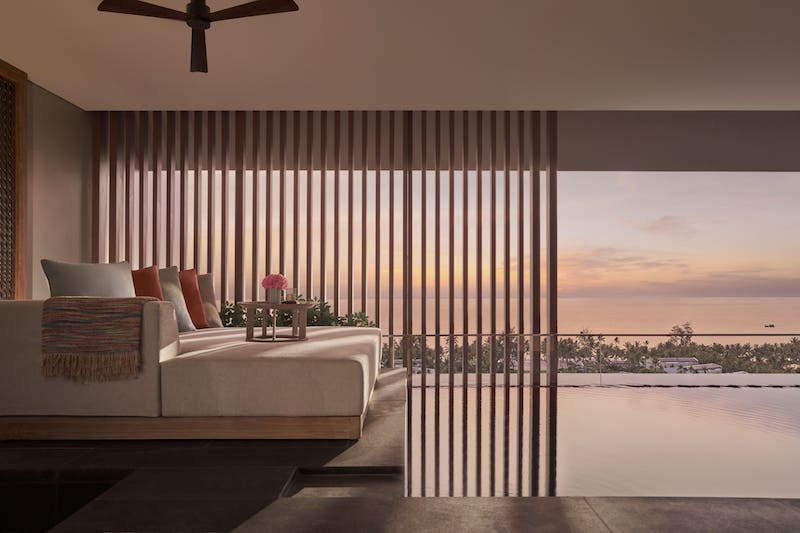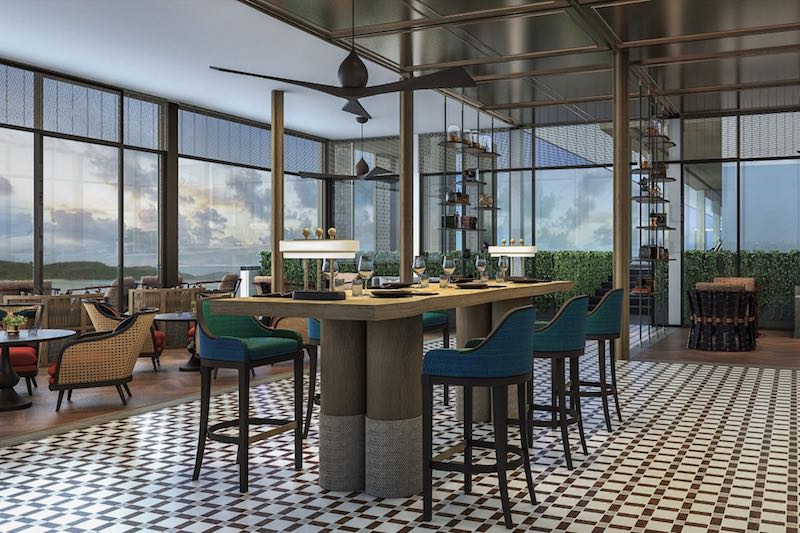 Suites are available in more intimate options, such as the Garden Pool Suites and Terrace Pool Villas, as well as larger villas featuring up to seven bedrooms. Both are equipped with full kitchens and private pools, giving each the feel of an intimate getaway even in the midst of a fully equipped resort. Guests also have access to the Regent Club and its full list of amenities.
Guests can dine at a selection of gourmet restaurants within the resort, offering a selection varying from the traditional to the exotic. Rice Market celebrates rice, the staple of Asian cuisine, with a selection of rice and noodle dishes. Guests can relax poolside with an ocean view at Ocean Club with rum-inspired cocktails and a gourmet menu. Finally, guests can head to the rooftop where Fu Bar offers a relaxed, tranquil atmosphere exclusive to Regent guests, with a sky pool terrace and gorgeous panoramic views.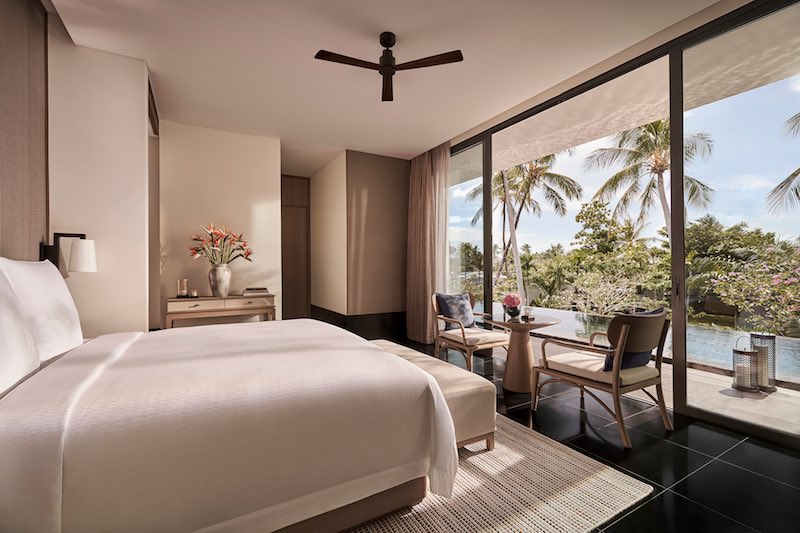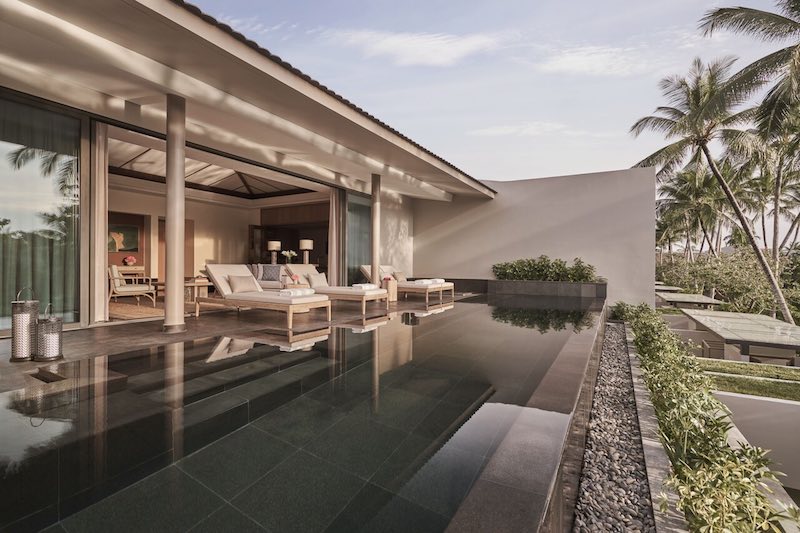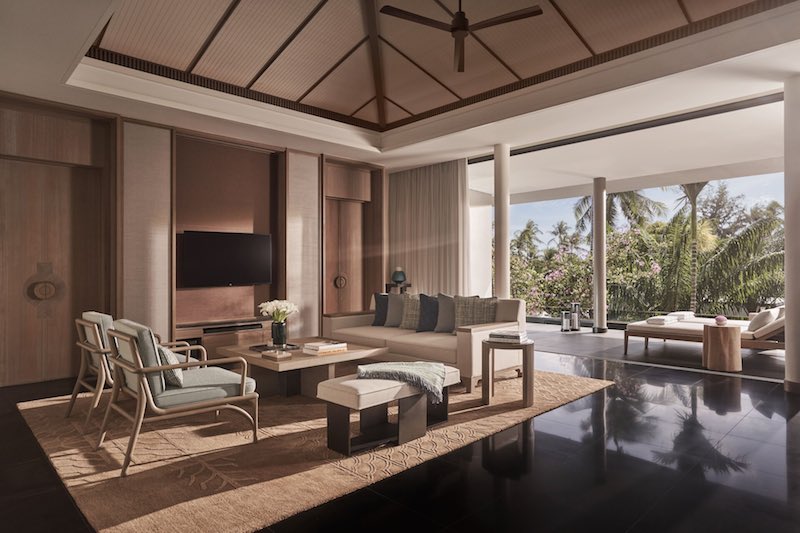 Interested travelers can learn more about booking their stay at the resort's website.