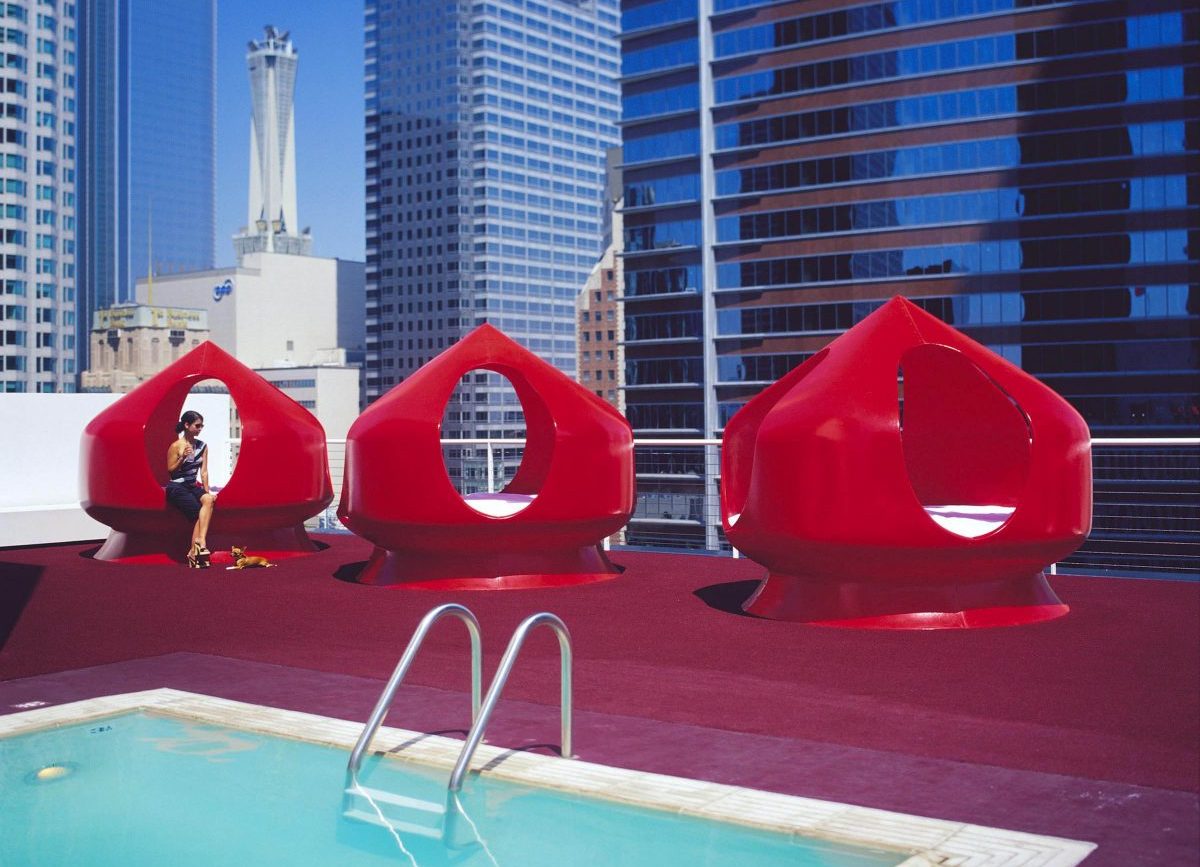 In a city best known for its blistering, fast-paced environment and ultra-glamorous lifestyle, finding the perfect accommodations in Downtown LA can be a daunting task. From business trips to weekend getaways, navigating the non-stop hustle-and-bustle is often a formidable challenge and location is everything. Fortunately for those in search of a conveniently located hotel in the heart of the city, The Standard provides discerning jetsetters with a unique hotel set in what is without a doubt one of the best locations in all of Los Angeles. Located just minutes from the LA Convention Center, Staples Center, and busy Figueroa Street, The Standard perfectly suits both business and leisure travelers who need comfort and convenient access to all that Downtown Los Angeles has to offer.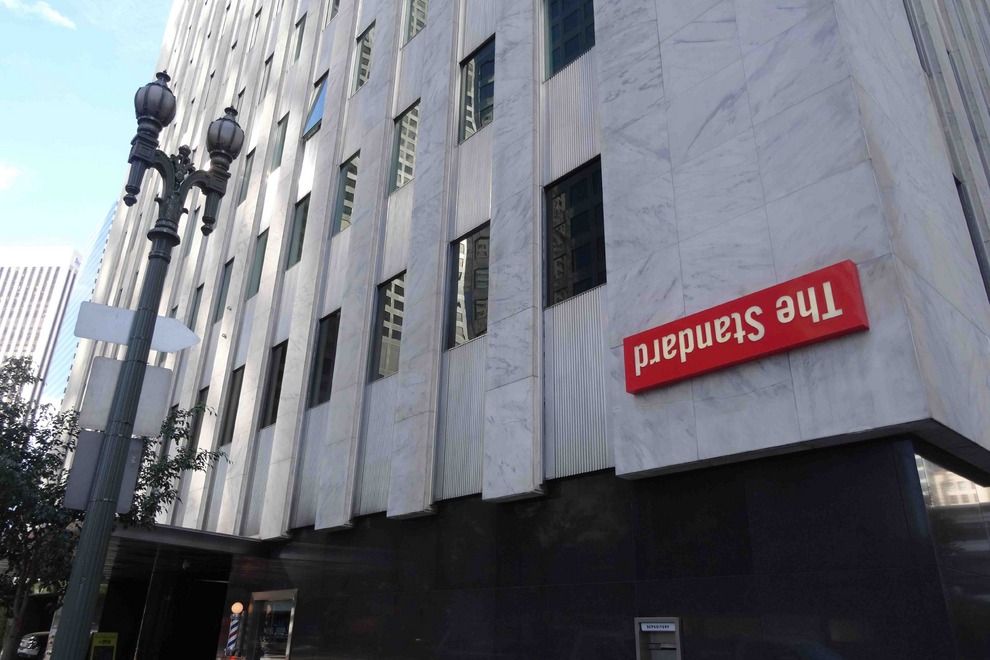 Originally designed as the headquarters for Superior Oil in 1955, the hotel's iconic location and opulent amenities have helped The Standard earn its reputation as one of Downtown LA's hottest places to stay and play. The 207-room hotel plays host to an abundance of upbeat and unique features which include everything from a traditional German beer garden, 24-hour gourmet restaurant (with room service), full-service ping-pong club, billiards table, modular projection screen, photo booth, 24-hour gym, coffee bar, and heated rooftop pool – to name a few. The hotel is also generously enamored in marble and designer installations, with strategically positioned DJ booths throughout for nightly entertainment and the opportunity to provide a relaxing atmosphere in the hotel's vaulted lobby.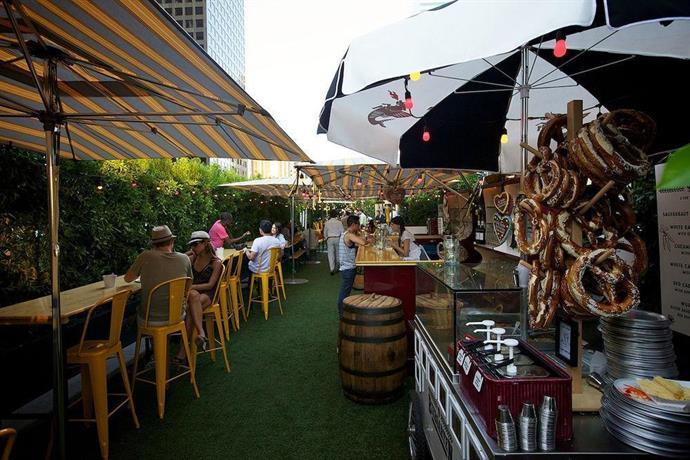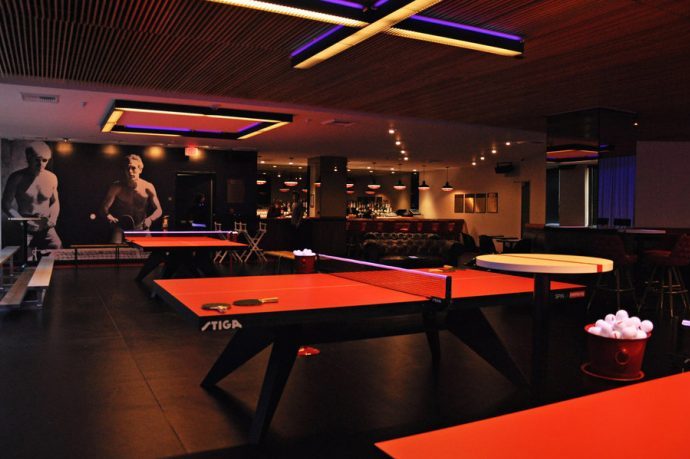 A perfect setting for the busy executive, each room includes an extra-long work desk and plenty of additional space to prepare for an early morning meeting. Additionally, The Standard plays host to a number of other serene workspace areas which include an exquisite outdoor fire pit, oversized lounge with cozy furniture and wi-fi access, and ample waterbed pods with 360-degree panoramic views of the city via the property's highly-acclaimed rooftop pool.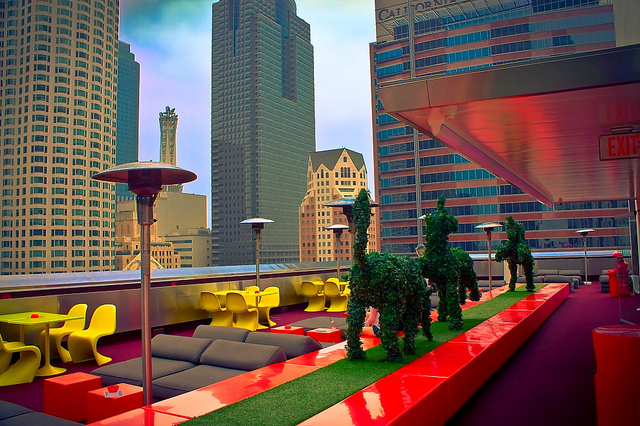 Accommodations are offered in an array of sizes and layouts ranging from Medium to Humungous (their words not ours), with the most sizable rooms being the 915-square-foot penthouse suites located on the top floor, and the 710-square-foot "Wow!" rooms with sofas and oversized soaking tubs. Each room is quaintly adorned with a platform bed, flat screen TV, overstocked mini bar, Bluetooth speaker, and glass-enclosed "show all" shower, all set in a stylish modern design that provides both modest comfort and style in spades.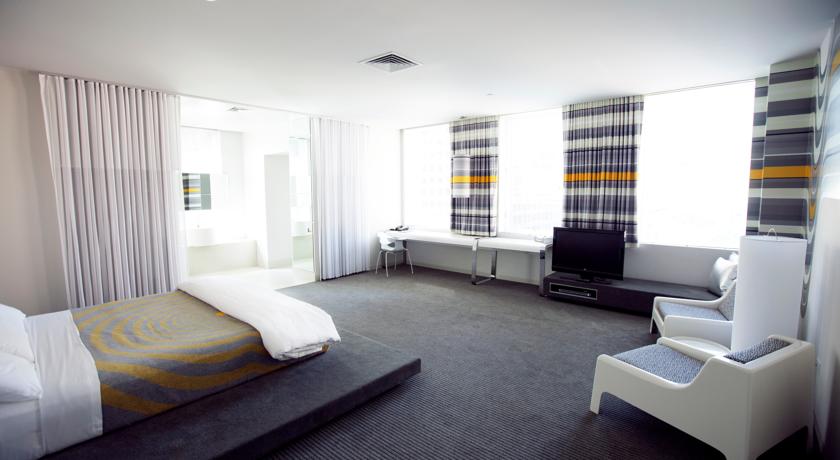 Yet, despite all that The Standard has to offer, perhaps the most exciting feature of this swanky LA hotspot is none other than the ever-so-popular rooftop bar. The rooftop's high-rise atmosphere and fantastic views of the LA skyline attract more than just business professionals and tourists. On any given night, the rooftop's DJ booth can be found playing host to many of the city's freshest acts which makes it abundantly clear to see why The Standard has become a favorite hangout for locals as well. When it comes to LA nightlife, the rooftop bar sets itself apart from the norm with a one-of-a-kind setting and the top-notch service affluent travelers have come to expect from a luxury hotel.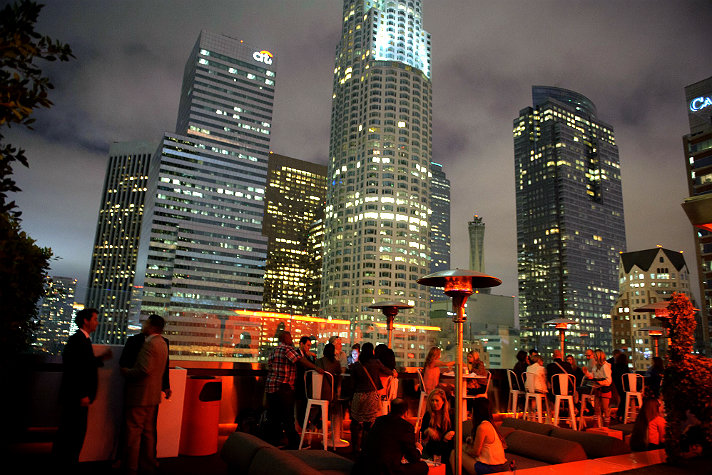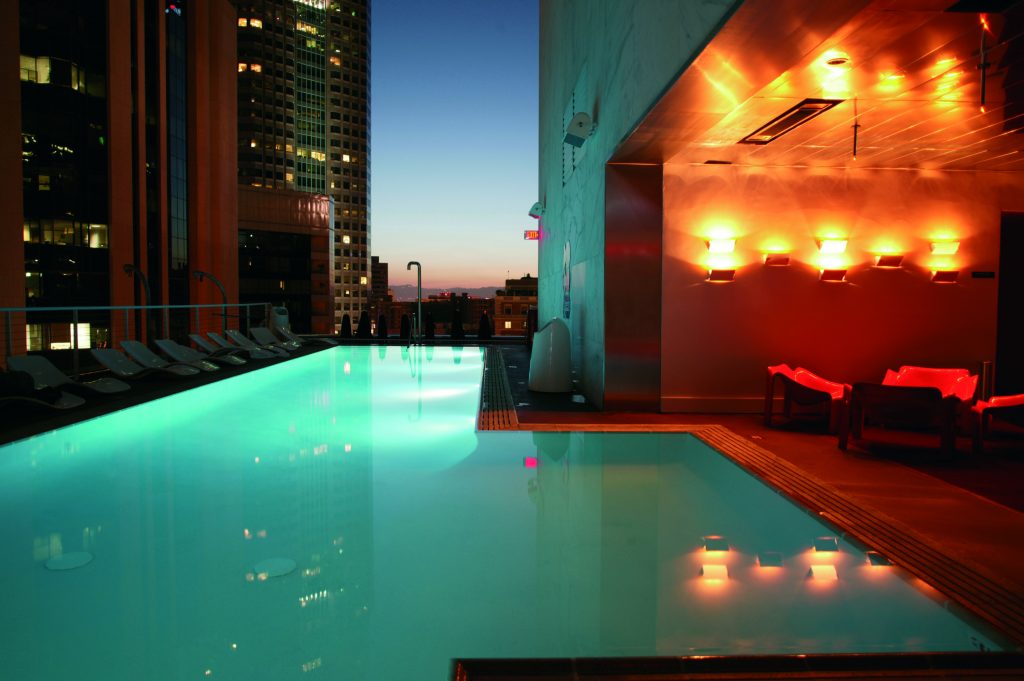 After enjoying a stay at The Standard in Downtown LA, I can confidently say that the amenities, friendly staff, and extremely convenient location make this one of the absolute best places to stay in Downtown Los Angeles. Within walking distance from a multitude of restaurants, shops, services, and business destinations make this hotel the perfect travel solution for anyone looking to liven up their visit to the City of Angels. And if upscale, chic, and unique are your desired requirements when looking for accommodations, then The Standard Downtown LA is undoubtedly the ultimate choice for your next stay.