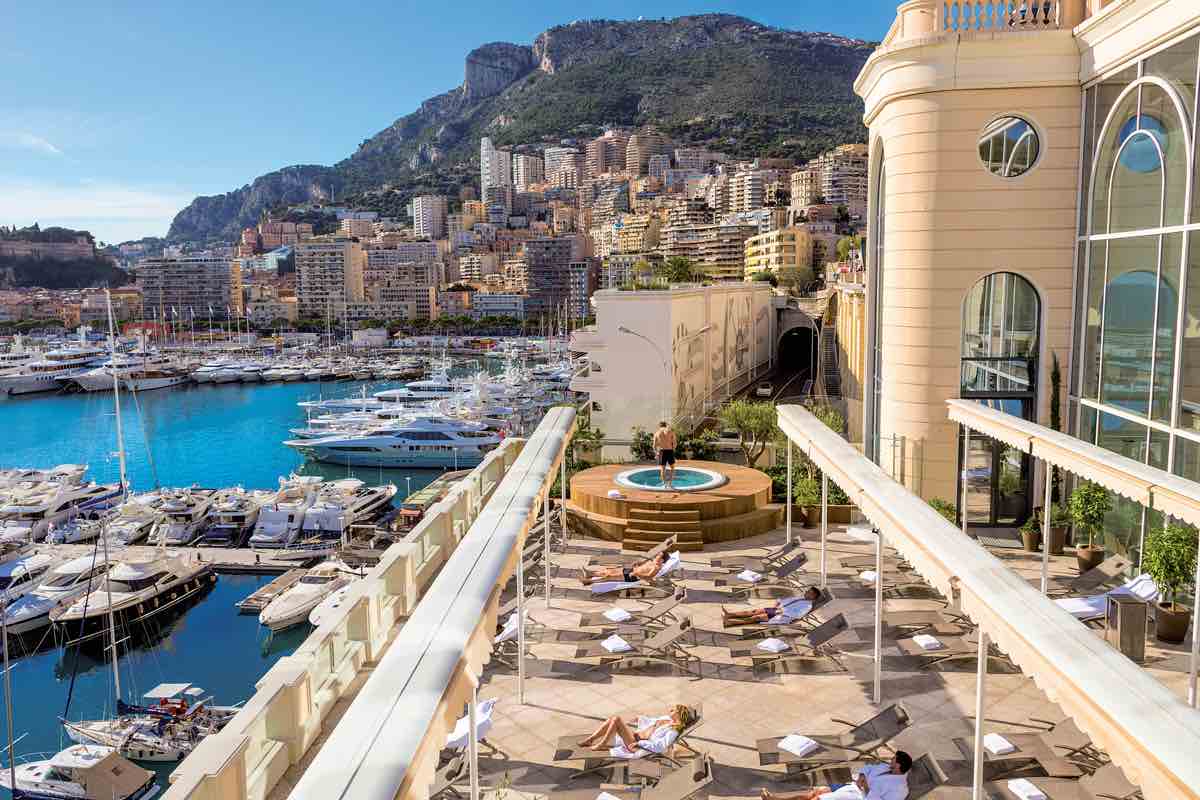 Showcasing its grandeur and extravagant wealth, with stunning beaches and coastline, palatial casinos and dazzling VIP events, Monaco is one of the world's most lavish coveted locations. A playground of billionaires, Monaco is the most densely inhabited country in the world, and the second-smallest country in the world, behind only Vatican City.
This French Riviera country is home to approximately only 40,000 citizens, the majority of whom are millionaires, and many billionaires. With this being the case, it's not a surprise to reveal that some of the most magnificent and one-of-a-kind luxury hotel suites you can imagine are found here. Everything Monaco has to offer is characterized by the finest essence of opulence, ageless refinement, and unrivaled excess. Here are the five of the most luxurious suites in the fairytale setting of Monaco:
5. Suite Eleven, Monte-Carlo Bay Hotel & Resort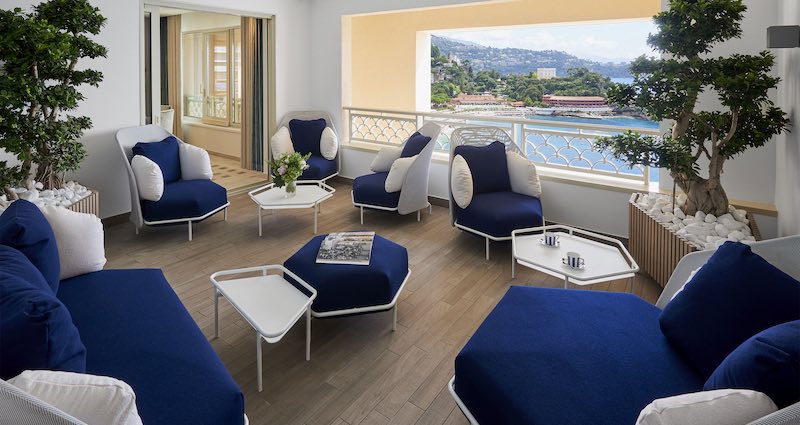 The whole eleventh level of the Monte-Carlo Bay Hotel & Resort has been converted into a double penthouse boasting 195 square meters of space and breathtaking views of the crystal-clear sea and sky. The centerpiece of this elegantly designed Suite, other than the two bedrooms, is the expansive enclosed balcony facing the Mediterranean Sea, presenting unparalleled views of Monaco.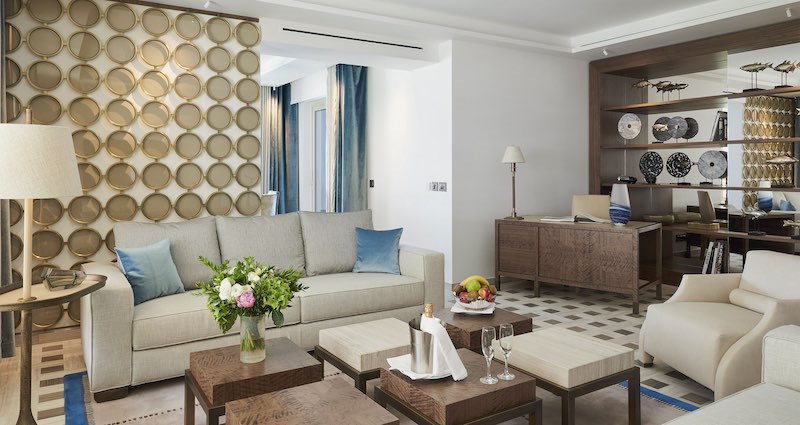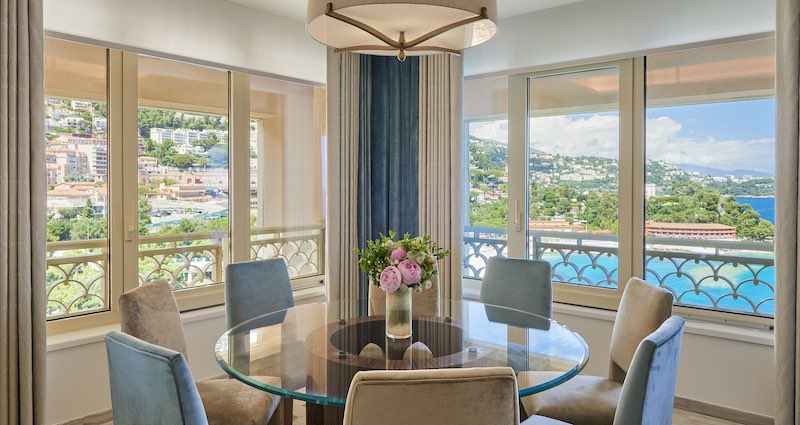 The suite has a special entryway that is only accessible by private elevator, and only guest key holders have access to the eleventh floor. As a result, many celebrities and well-known high rollers that visit Monaco choose this suite.
4. The Princely Diamond Suite, Hôtel Hermitage in Monte-Carlo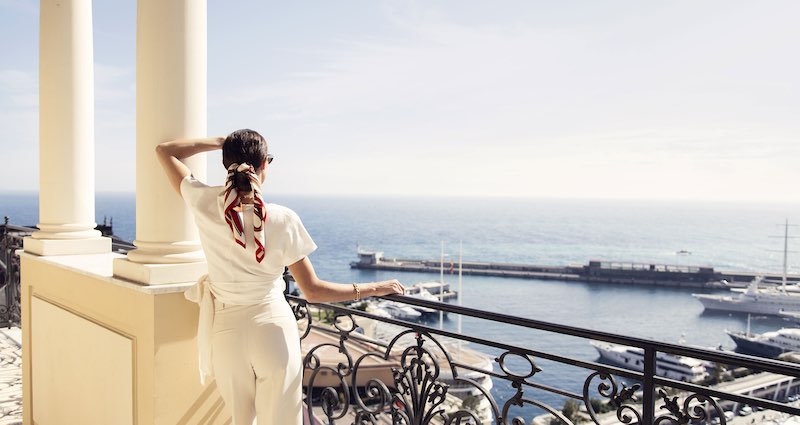 This 330-square-meter, three-bedroom suite on the seventh story of the Hotel Hermitage Monte-Carlo features three patios, a sitting room, and three fitting rooms.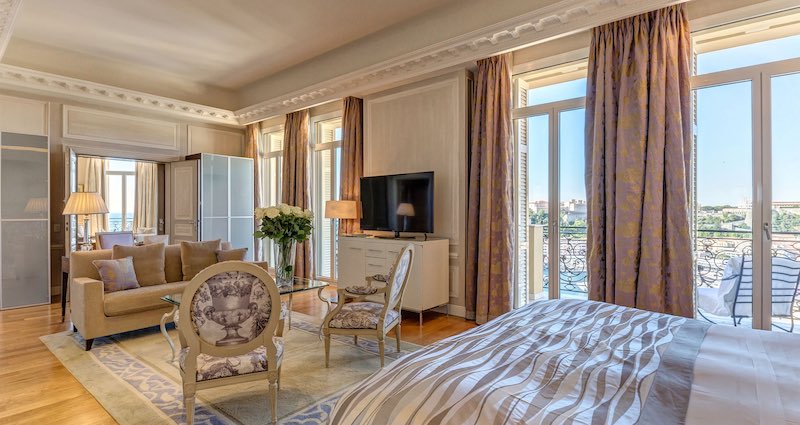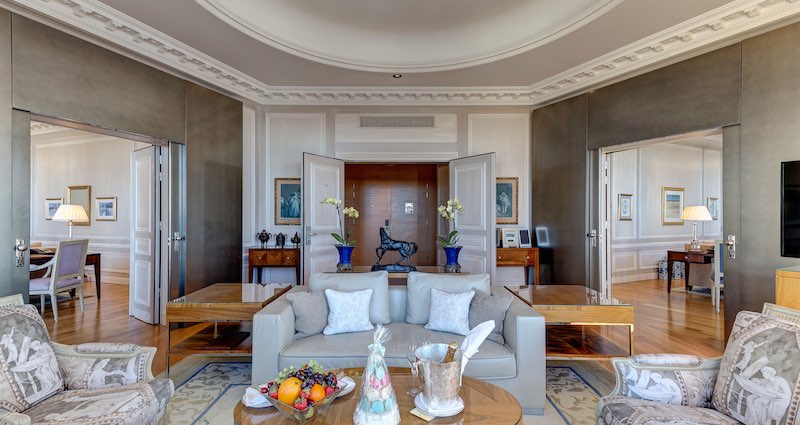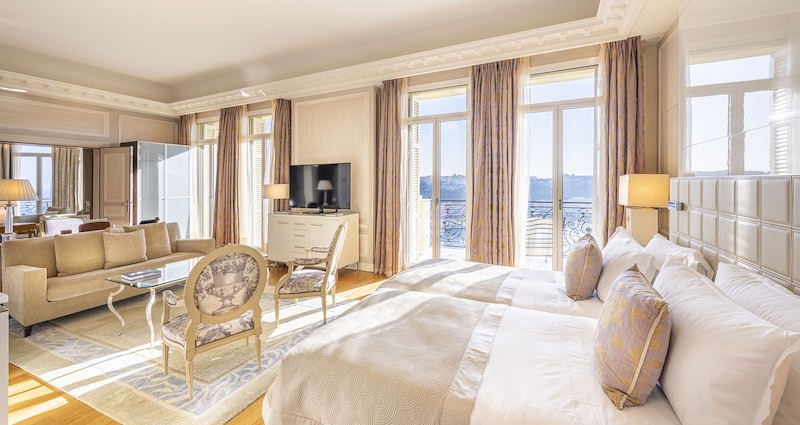 In addition to a designated private butler and limousine driver, a personal housekeeper will assure your stay is as comfortable as possible from the moment you unpack your luggage.
3. Diamond Suite, Hôtel de Paris Monte-Carlo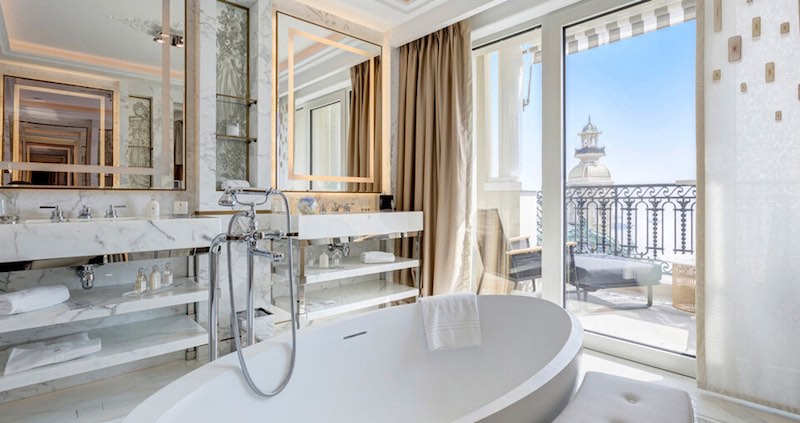 The famous diamond suite, with over 170 square meters of splendor and breathtaking panorama views of the Mediterranean and the glorious Opéra de Monte-Carlo, is one of the premier locations to reside in Monaco.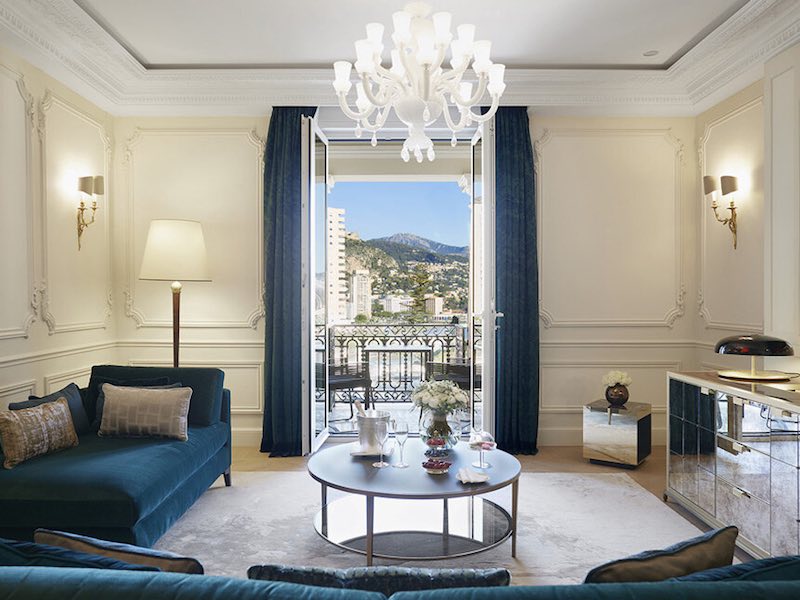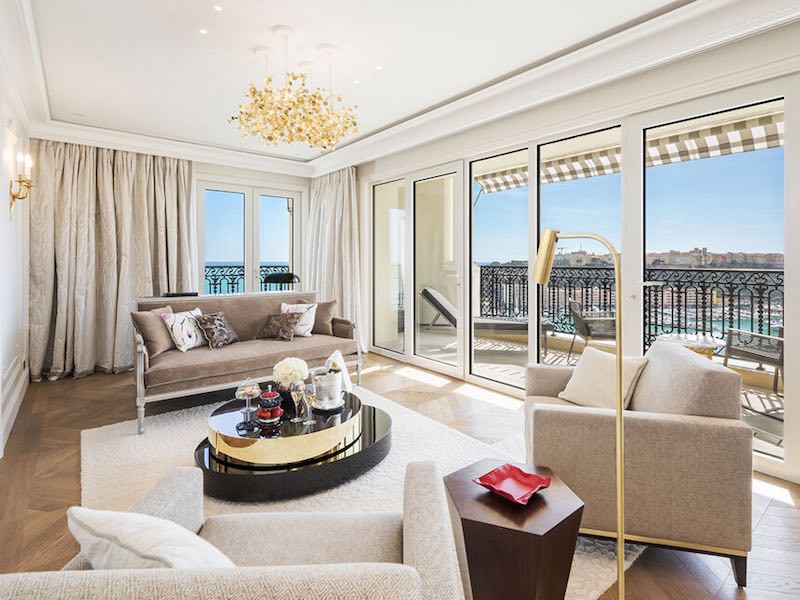 With modern interior furnishings, a luxurious bathroom adorned with gold and white marble, and an exquisitely lovely bedroom overlooking the Place du Casino, extravagance is everywhere.
2. Prince Rainier III Suite, Hôtel de Paris Monte-Carlo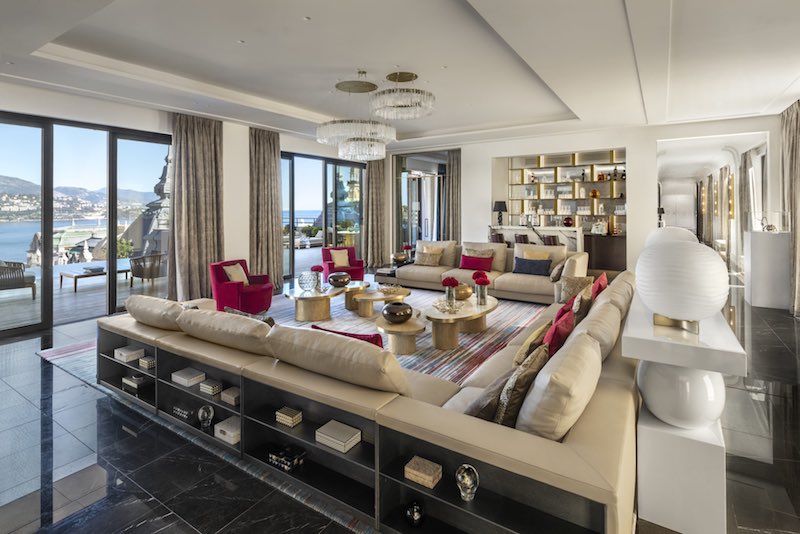 Designed as a monument to Monaco's "Prince Builder," this accommodation is among the French Riviera's most exclusive suites, combining rare and valuable materials with sophisticated contemporary design to create an ambience fit for the world's wealthiest individuals.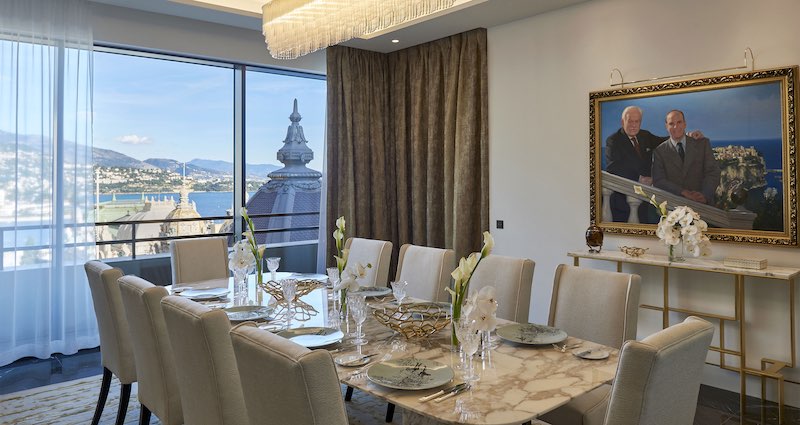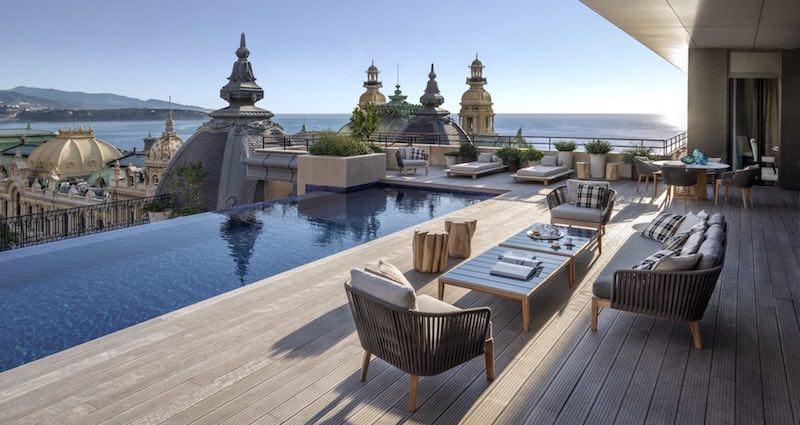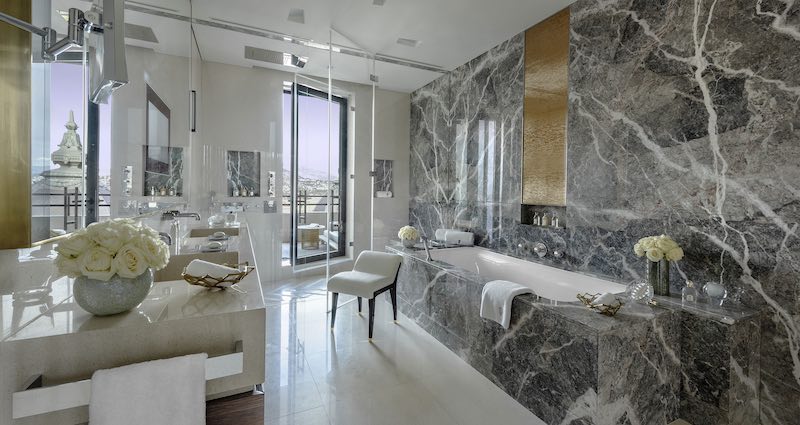 The princely suite, which has two spectacular rooms, a steam room shower with sauna, a massive open parlor and bar area, a spacious balcony, and a unique heated counter-current swimming pool that faces the Place du Casino in its entirety. This roof-top residence suite is the crowning achievement of the new Hôtel de Paris Monte-Carlo.
1. Princess Grace Suite, Hôtel de Paris Monte-Carlo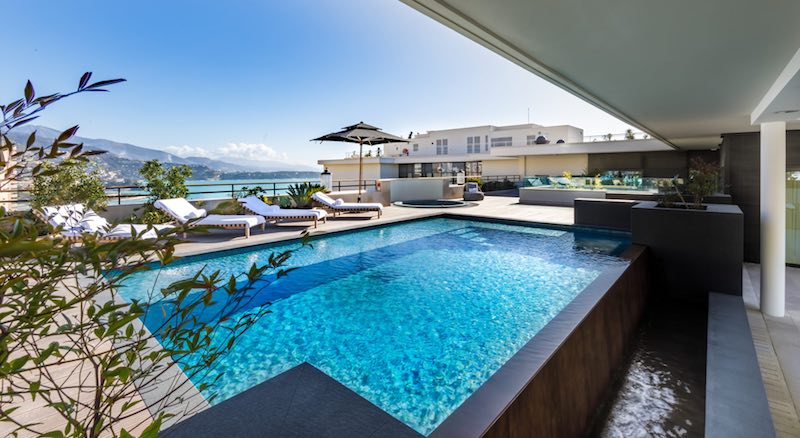 The Hôtel de Paris Monte-Carlo is famous for being Princess Grace's favorite venue, in which she entertained the world's wealthy and powerful. It is only fitting to pay tribute to its namesake with an immense two-level suite, comprised of an incomparable 910-square-meter living space that exemplifies the Princess's royal glamour and sophistication by dedicating an entire residence and its environment to an unmatched experience.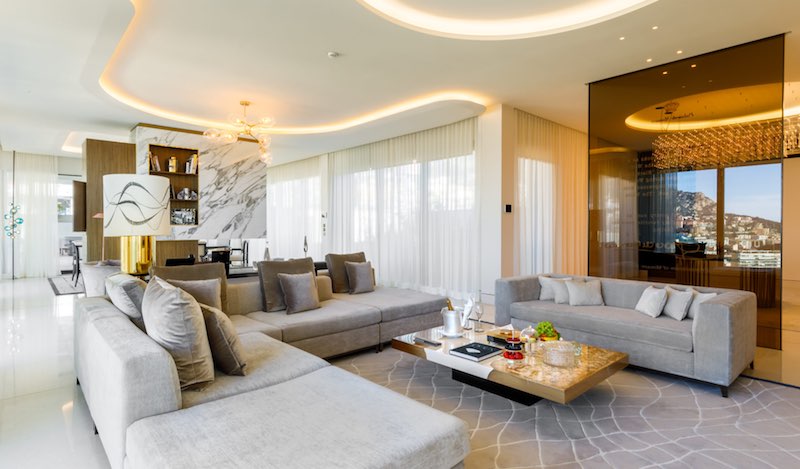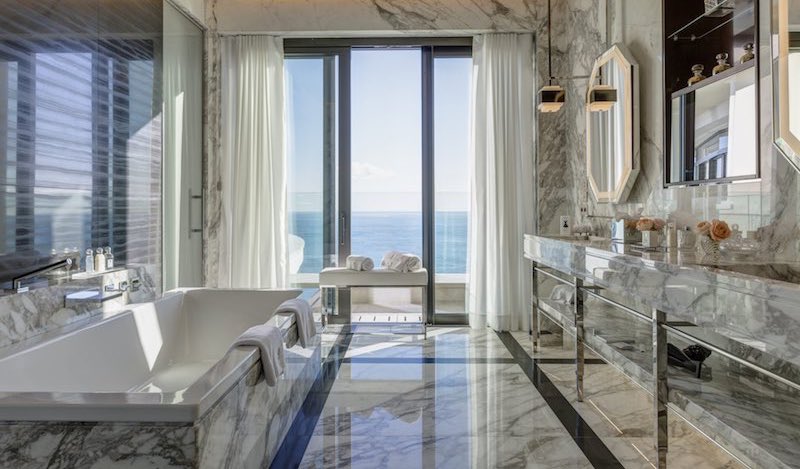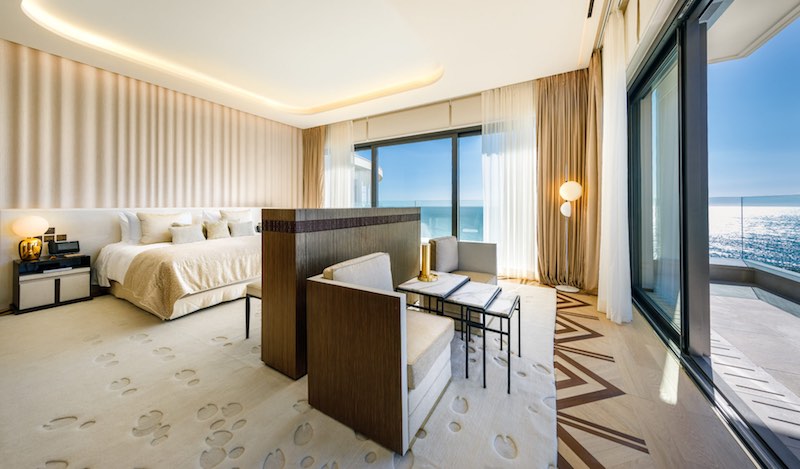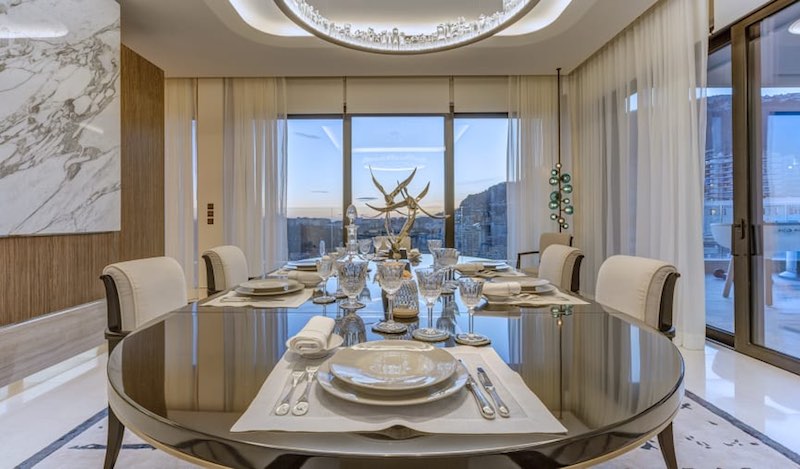 The Princess Grace Suite is a sanctuary of quiet and ultimate privacy, boasting a radiant patio with blooming flowers emitting a wonderful aroma throughout the entire space. The suite has two lounging rooms, a living room, a dining room, a gourmet kitchen, and a library, as well as the princess's personal artworks and sentimental mementos, including her treasured books of poetry and novels.