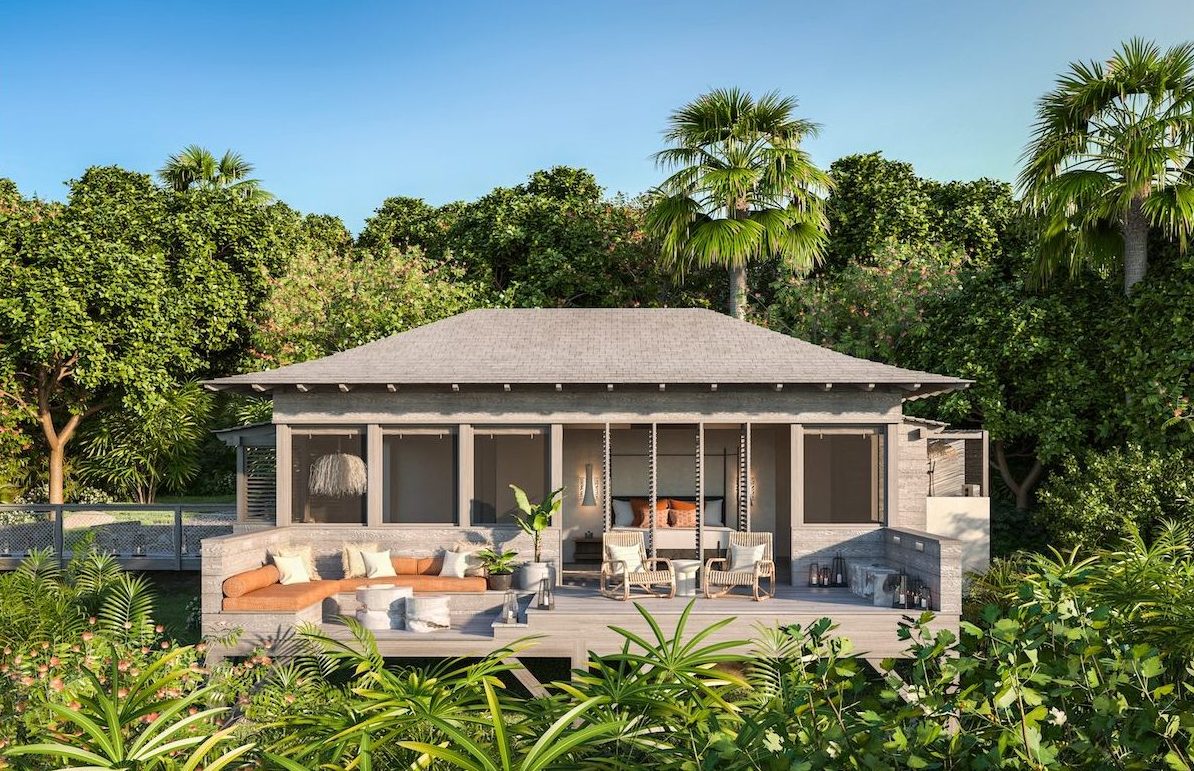 "Glamping," or glamorous camping, has become a favorite pastime for celebrities and socialites in recent years, offering the serenity of outdoor living without sacrificing the comforts of civilization. Rather than roughing it in the wilderness, glamping entails sunbathing, taking a shower, or swimming in secluded outdoor spaces, while sticking close to shops and restaurants with high-end menus and inventory. This luxurious trend is exactly the motivation behind Lovango Resort + Beach Club in the U.S. Virgin Islands, which opened to the public in December 2020.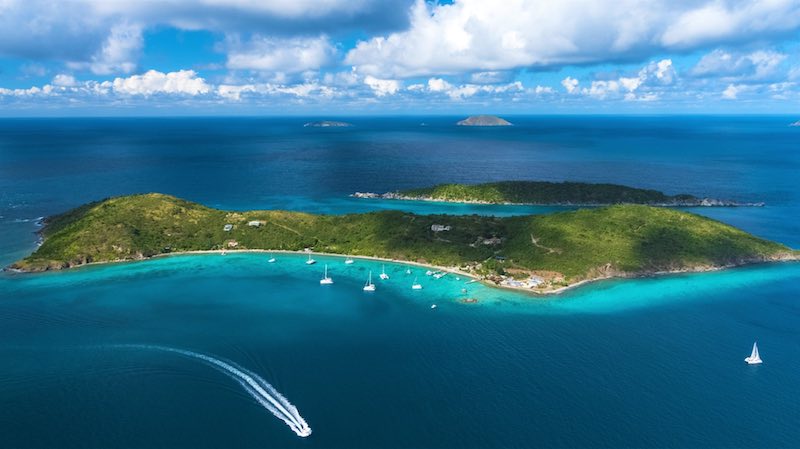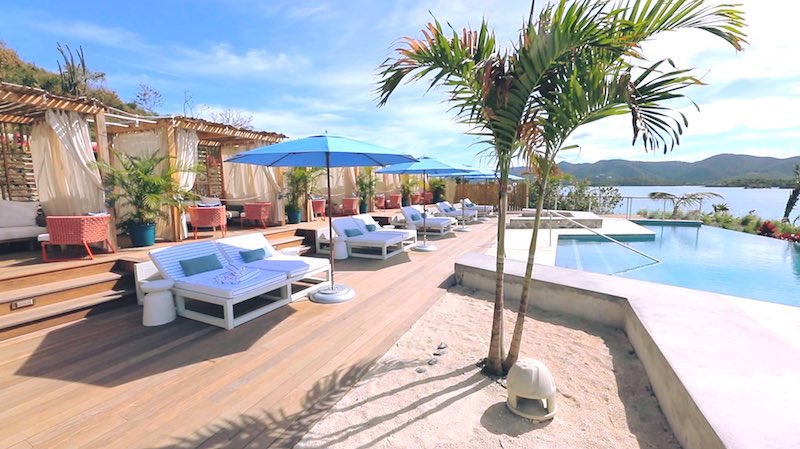 Situated in a remote village just 10 minutes off the coast of St. John and St. Thomas, Lovango Resort takes glamping to all new levels of style and comfort. Standout features include gorgeous treehouse suites and airy glamping tents, where groups of guests can luxuriate outdoors, all within a short distance to an array of conventional comforts. Island breezes, endless sun, and outdoor pampering await those who visit this exclusive oasis, where glamour and sophistication meets the pristine beauty of the Caribbean.
Upscale Treehouses and Tents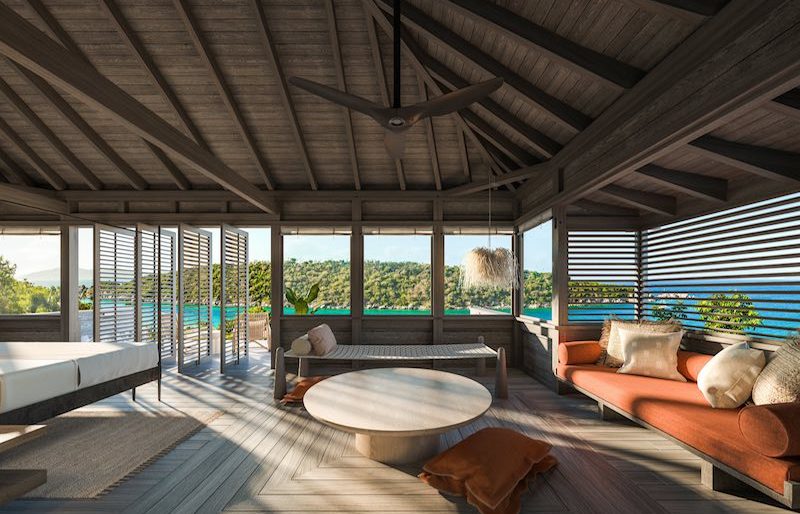 Lovango Resort + Beach Club is the first resort to be built in the Virgin Islands in over 30 years, yet it's already making a name for itself through its unique amenities. Originally opening in 2020 with a private three-bedroom villa and waterfront restaurant, among other offerings, Lovango has kicked things up a notch this past year, constructing five treetop suites and six glamping tents for an immersive island getaway. Michael Kramer, the up-and-coming designer who reimagined the interiors of two posh Montauk resorts, Gurney's and Ruschmeyer's, brought this glamper's paradise to life. Equipped with air conditioning, outdoor/indoor showers, king-size beds, and a sprawling sun deck, the treehouse suites can accommodate a family of four looking for a tropical retreat away from it all. The rooms come accented with lush furnishings with organic textures, wood floors, and breezy windows, which provide sumptuous views of the surrounding areas.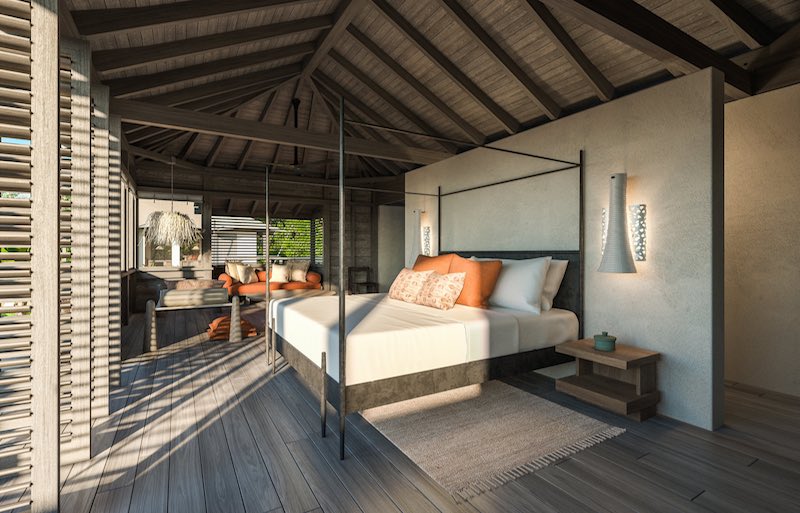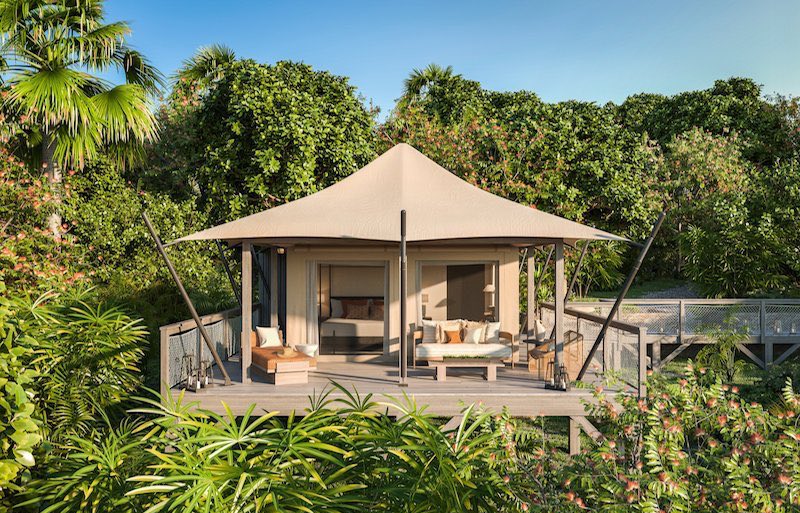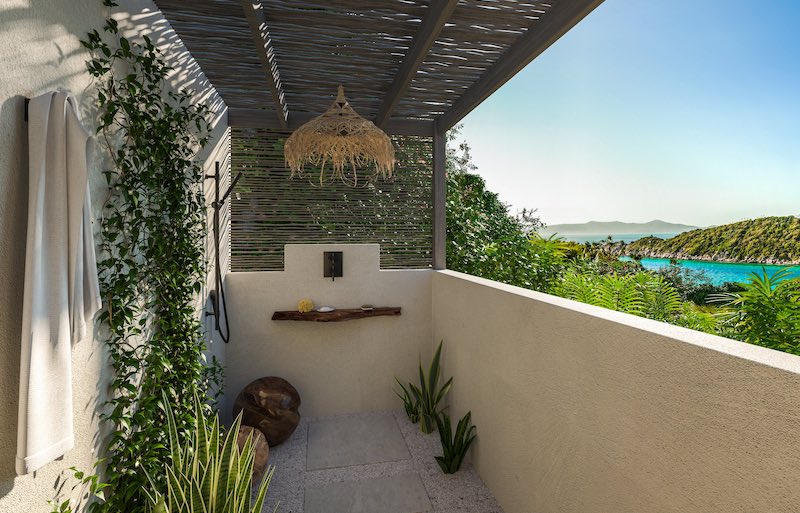 The six glamping tents are ideal for a romantic getaway with a partner, their floorplans striking a perfect balance between openness and intimacy. The tents' outdoor showers surround bathers in local flora and fauna, making them feel refreshed by and connected to the island's magical nature. Each tent spans 640 square feet—roomy enough to spread out but cozy enough to feel closer a partner. The furnishings boast bright shades of turquoise and Azul, and the ocean views from each tent can only be described as stunning and spiritual. Larger groups can also book a treehouse suite and a glamping tent together, since they are connected by a 35-foot boardwalk that winds through a forest of palm trees. That way, they can switch things up and experience both of these exceptional accommodations simultaneously, taking in all the breathtaking sites of this island escape.
Beach Clubs, Oyster Bars, and Shopping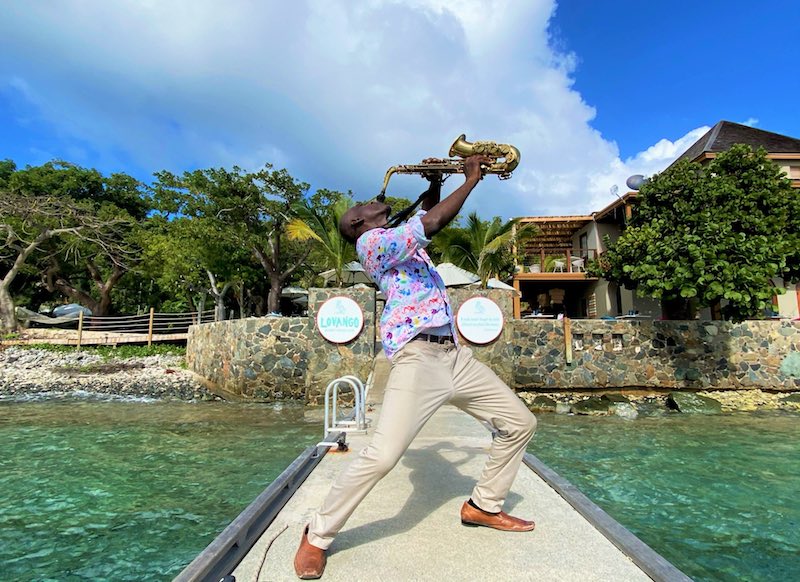 Once guests have settled in, they can take a ferry ride to explore Lovango Village, which is home to the SEEH boutique. SEEH sells luxury beachwear and one-of-a-kind jewelry designed by Edie Parker—perfect souvenirs for an unforgettable island adventure. The Village also hosts a selection of exquisite dining options—The Green Oyster Bar, where guests can enjoy local tequila and a raw bar; The Beach Grill, a grab-and-go style restaurant with island classics; or Little Gem Spirits, which distributes the resort's own brand of breadfruit distilled vodka, rum, and whiskey. A simple reservation can also grant guests access to the high-end Lovango Waterfront Restaurant, an upscale delight whose menu boasts a range of delectable seafood and local options. Although guests are never too far from nature on Lovango Resort + Beach Club, these in-house restaurants and amenities connect guests to the carefree joys and comforts of island life, making each stay a relaxing, restorative journey.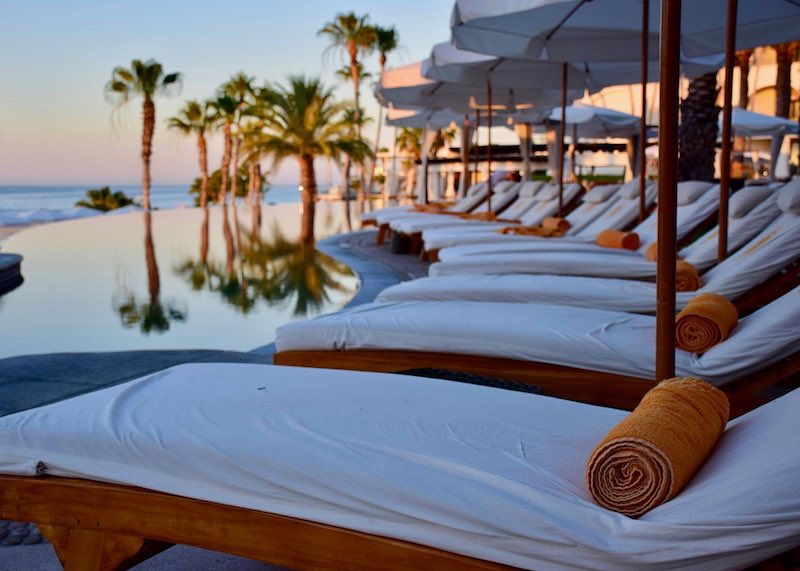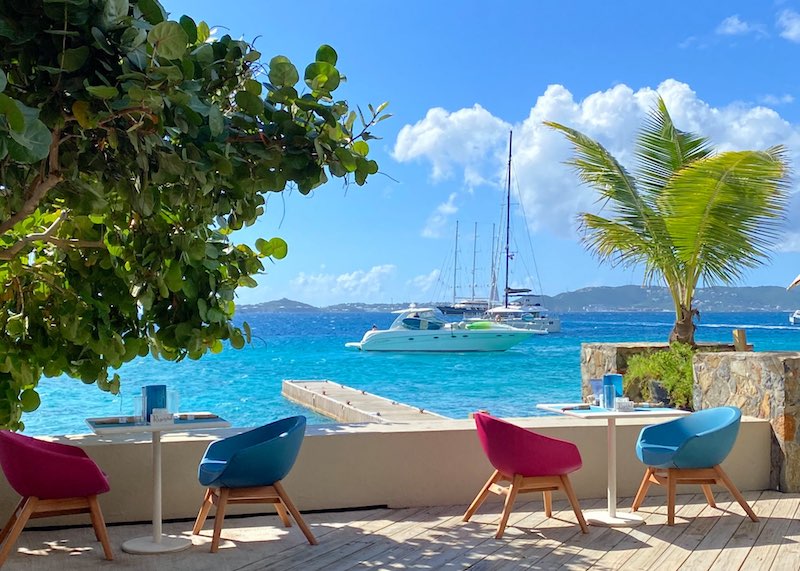 With over 45 glorious acres of island real estate to explore, Lovango Resort orchestrates a variety of outdoor activities that will leave visitors feeling refreshed and amazed. The islands host a series of magnificent hiking trails and coral reefs (where guests can swim and snorkel), as well as infinity pools where visitors can sunbathe and get lost in a Caribbean dream. These and so many other glamping adventures are just a reservation, a plane ride, and a ferry trip away with Lovango. Here, guests can sleep in the airy treetops or camp footsteps away from the ocean, without abandoning the comforts of luxury resort living—what could be more glamorous than that?