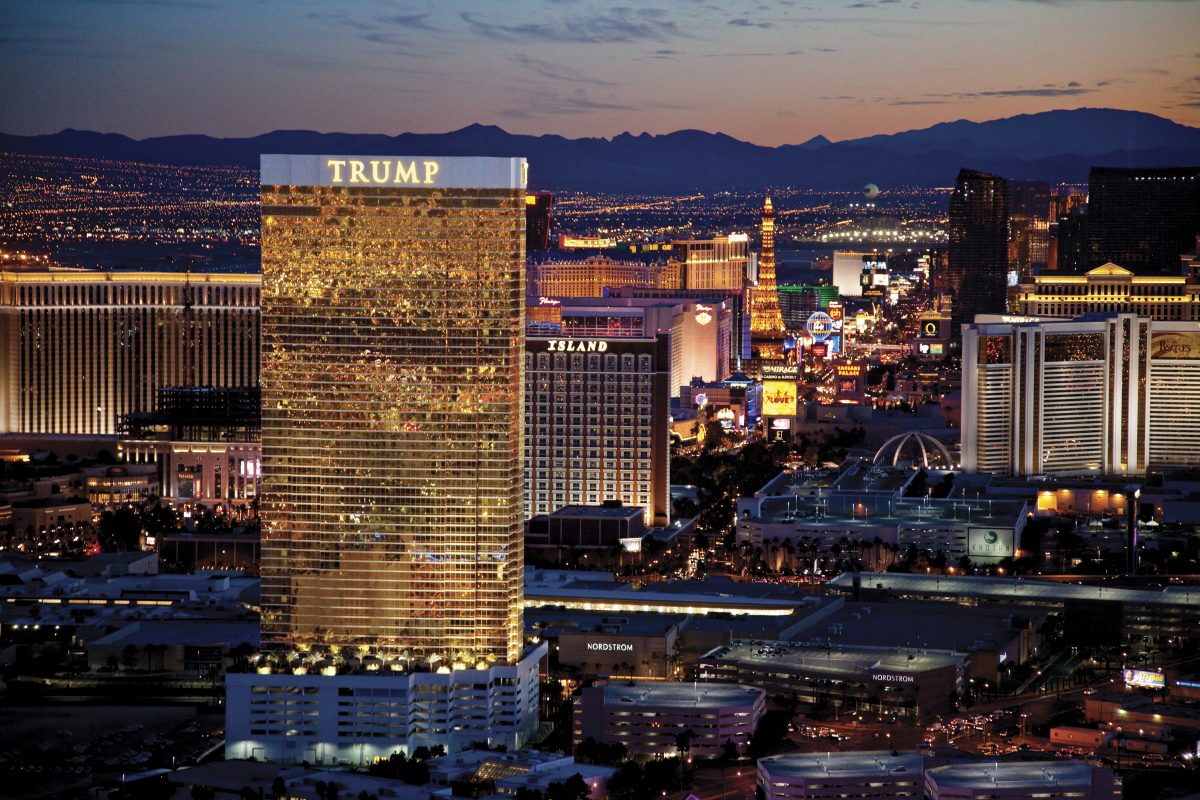 Here's one of my favorite things about Vegas. It doesn't always have to be wild, loud, crazy and chaotic. There are times when not having your senses barraged with noise, smoke and commotion is not only desirable but preferred. Another thing I like about Vegas, is I know a place to stay where a 20-minute power walk isn't necessary to find your room upon entering the property. When that type of Vegas experience is calling your name, when you want world-class style, impeccable service, over-the-top luxury, serenity, and privacy in what is essentially a mini-mansion, 63-plus floors from the Strip, Trump International Las Vegas offers one, two or three bedroom Penthouse suites that are some of the best luxury options in Vegas.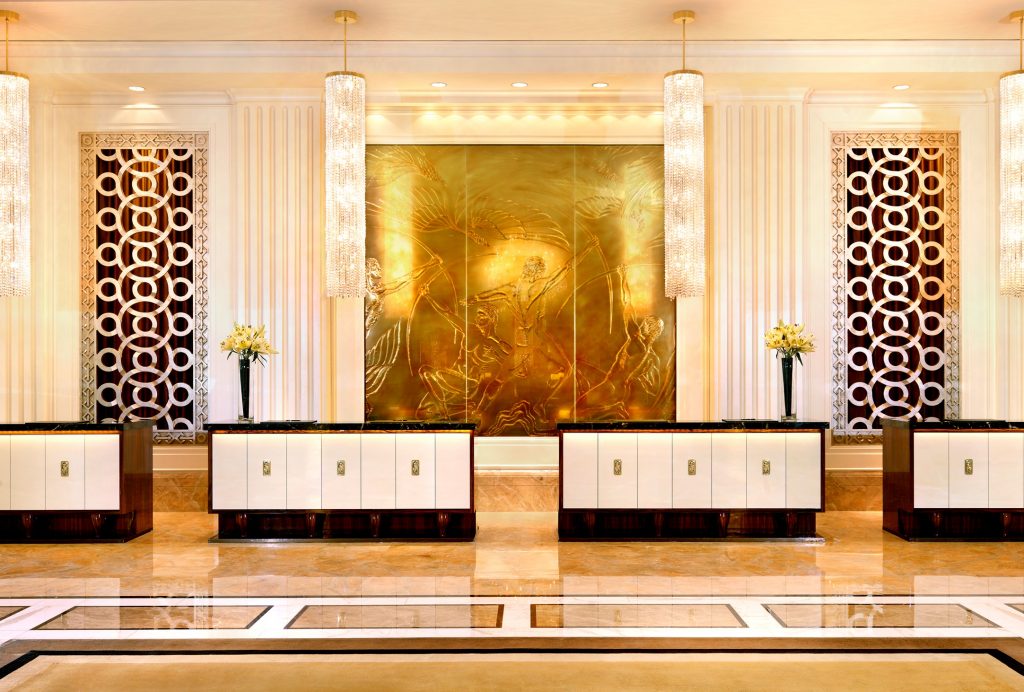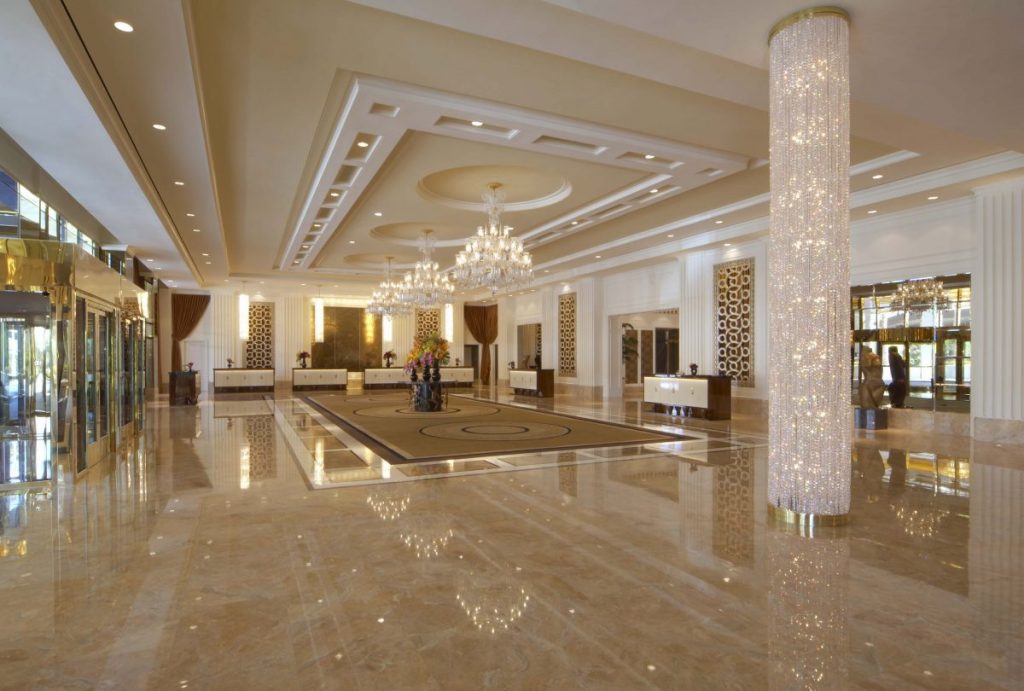 The three-bedroom Penthouse suite is a special experience, which I can speak about with authority after a recent stay. The suite provides over 3,000 square feet of living space, and every amenity and feature seemed to be meticulously thought-out to provide optimal enjoyment and comfort. Simply put, the Three Bedroom Suite is awe-inspiring, from the moment you enter the double doors of your suite on one of the top floors of the hotel. As you navigate the expansive layout you'll notice elegant nuances on every turn, all the way through the breathtaking panoramic floor-to-ceiling few of the Strip that is the showcase of the master bedroom. The lights and energy of what is taking place far below you in one of the world's most exciting cities is merely a backdrop of personal viewing entertainment for you as a guest. Never will you be so grateful to be far removed from the hustle and bustle of Vegas nightlife than when you watch the action from a front row seat inside one of these penthouse suites.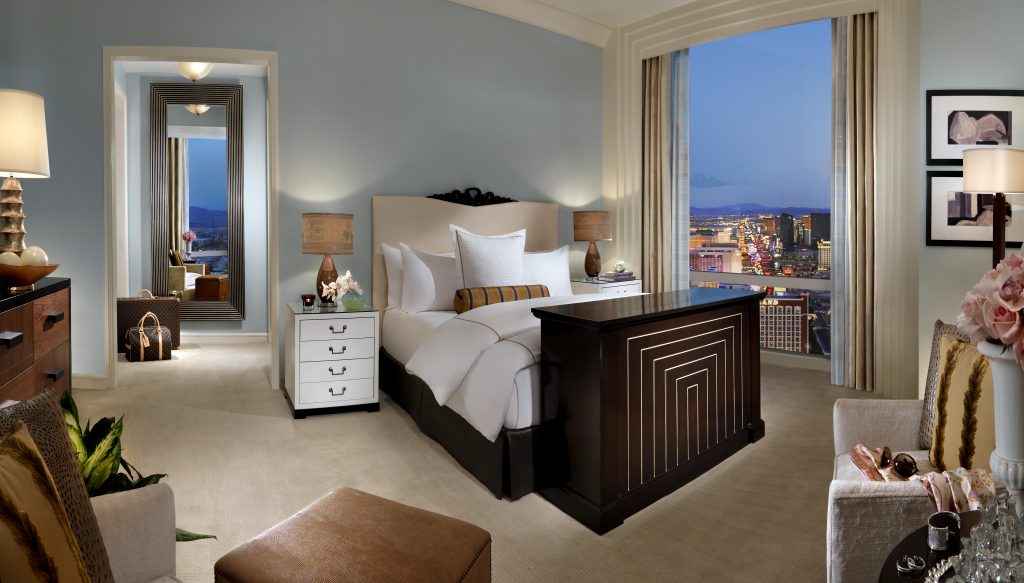 Outside the master bedroom, you will find spacious, family-friendly living and dining areas, a library nook and three elegant bedrooms, each with an Italian marble bathroom. Of course, fitting the theme of opulence throughout the hotel is the marble entryway inside your suite, and the full Euro kitchen with appliances by Wolf, Bosch and Sub-Zero that will allow you the option to entertain guests, and show off the billion dollar view you own during your stay.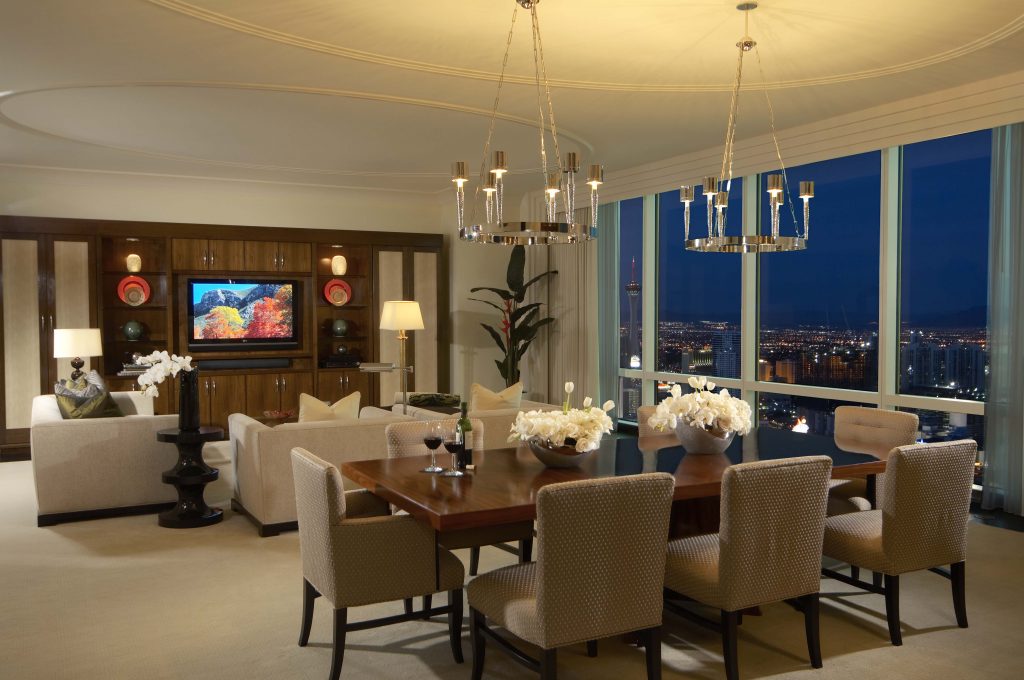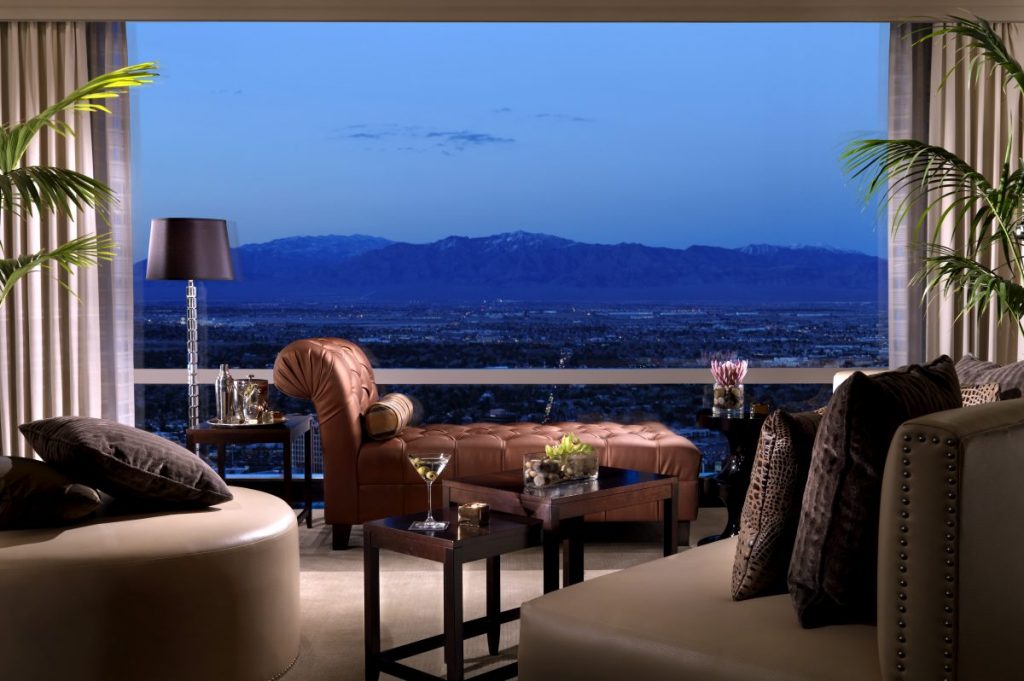 If you enjoy the shows, dining and entertainment options, and shopping opportunities of Vegas but aren't enthralled by the smoke and commotion of a casino environment, Trump International Las Vegas offers a rare and unique experience. The atmosphere inside the lobby is electric, the energy is palpable when you first arrive, due to a unique environment and invigorating scents, lighting, extravagant fixtures, gold decor and a talented and friendly cast that guides you through your stay. The check-in process is fast and effortless, with the elevators that lead to your aerial villa located a short walk away. The hotel is smokeless, such a joy and treat for a Vegas property, and of course without a casino.
Trump International Las Vegas is also located a short walk from Las Vegas Fashion Show Mall, meaning you have a great chance of running into some quality shopping at Nordstrom's or Saks Fifth Avenue, and absolutely no chance of running into obnoxious, drunk, tourists looking to double down on the roulette wheel as they finish up a cigarette and look for a free drink.  That is an appreciated amenity that simply can't be overstated. With so much commerce and business being conducted in Las Vegas, many Jetset readers are in town on business, and Trump International can provide a much-needed respite from a busy and productive day if you are in town on a working trip.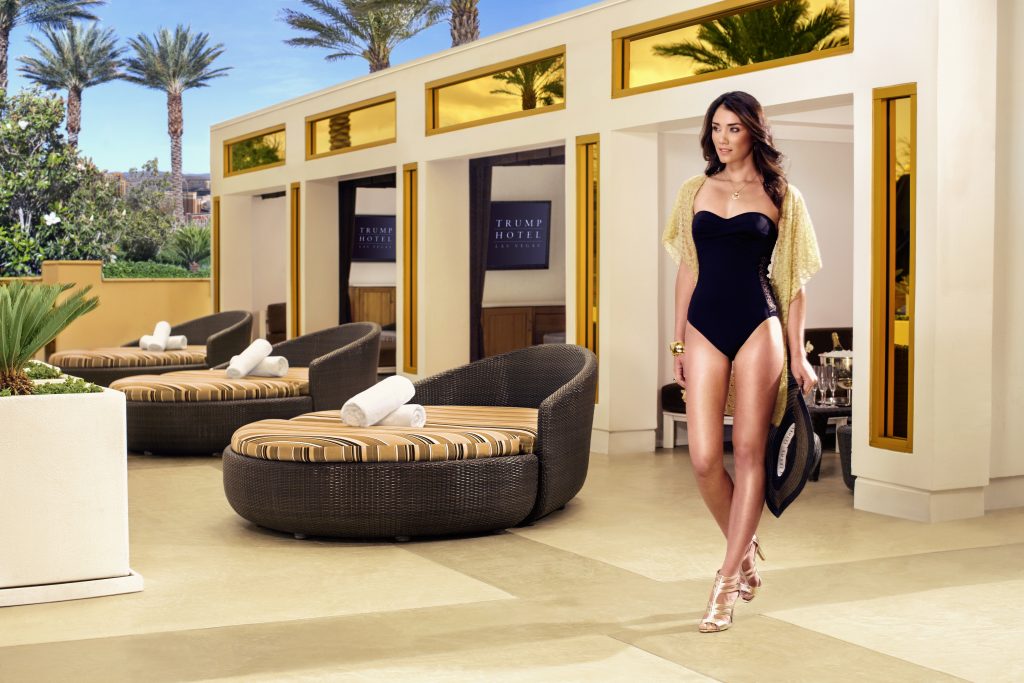 The Spa at Trump would be a good way to compliment a visit in one of the Penthouse Suites.  it is an 11,000 square foot facility with separate steam rooms and saunas, and includes nine treatment rooms and a health club with daily wellness classes.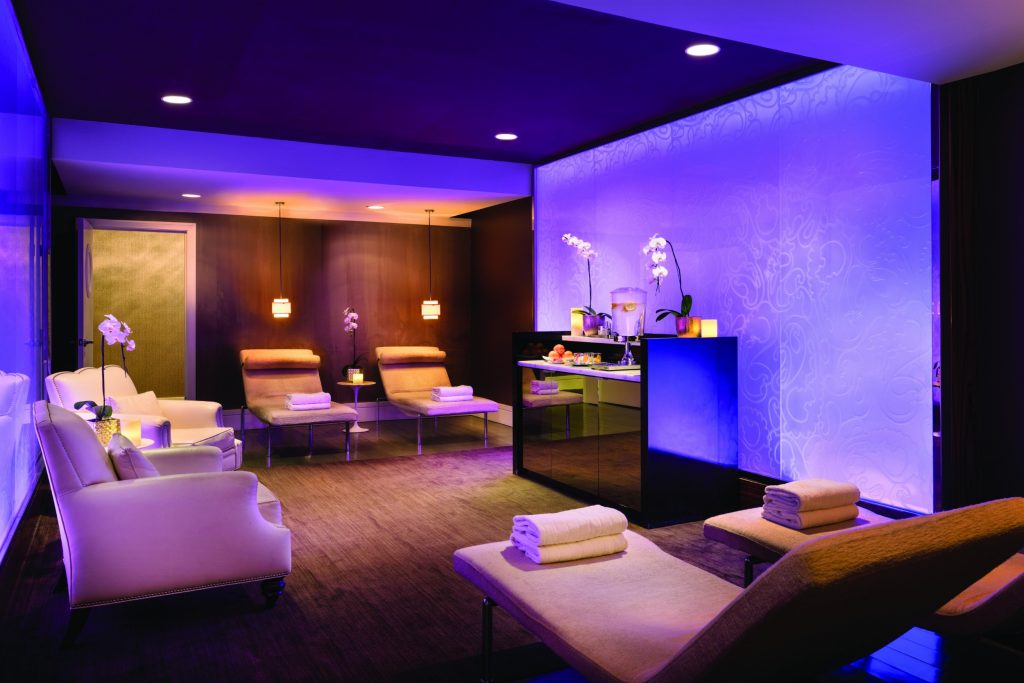 After a treatment or workout in the spa, an espresso or dinner at DJT, or some shopping across the street, you will be ready to return to your suite.  Based on experience, I can tell you the only real problem you'll have during a stay in a three bedroom Penthouse Suite at Trump International Las Vegas, is having to leave it.
Trump International Las Vegas
2000 Fashion Show Drive
(702) 982-0000
www.trumphotels.com/las-vegas