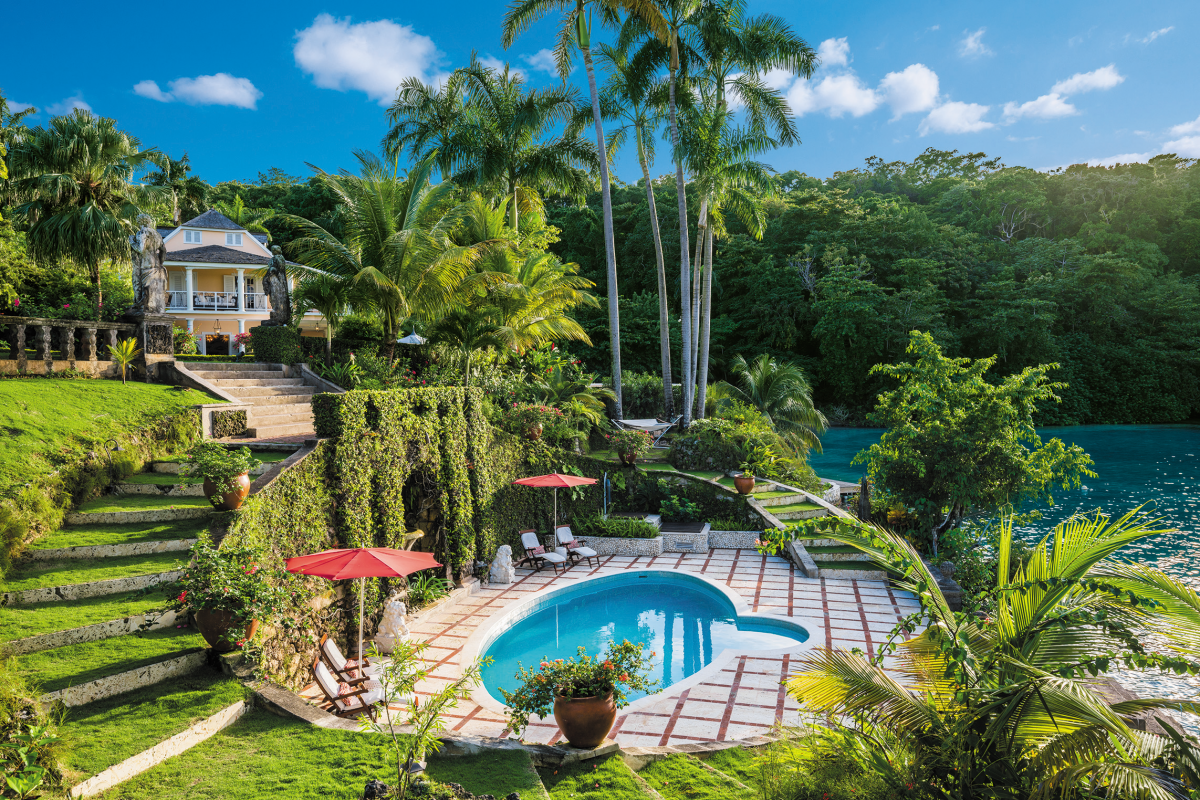 From the moment you pass through the wrought iron gates of Villa Rio Chico, you begin a magical journey down a quiet, winding road, where a sprawling Great Lawn is rimmed by verdant gardens dotted with streams and waterfalls, ivy-covered bridges, and towering palms surrounded by lavish tropical foliage and blooms that welcome you to a world of privilege and privacy.
Unspoiled splendor transports you to another world in this 14-acre private island estate where Vicenza Italian stone statuary adds an air of la dolce vita, and waterfalls sourced from the same Blue Mountain waters as the famous Dunn's River Falls, bring the beauty and purity of nature to this idyllic oasis.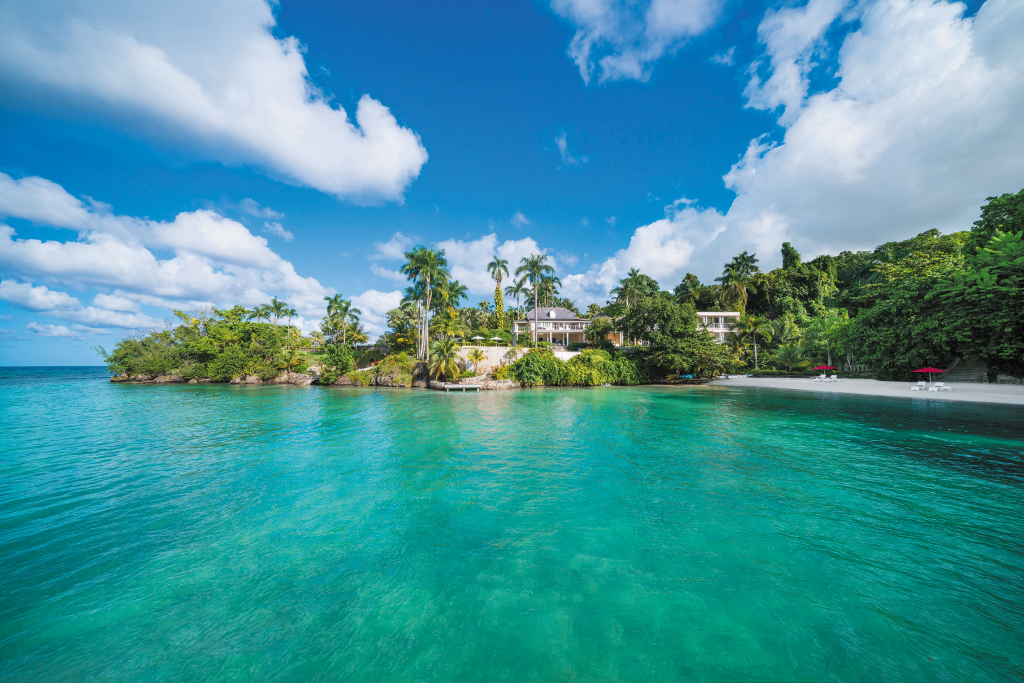 The Manor House is steeped in history and timeless elegance. From the Living Room, French doors open onto a lush, open-air English garden. The Great Room, with its charming and numerous nooks, has everything from game tables and flat-screen televisions to a custom-designed onyx-topped bar and lounge area fully stocked with premium spirits.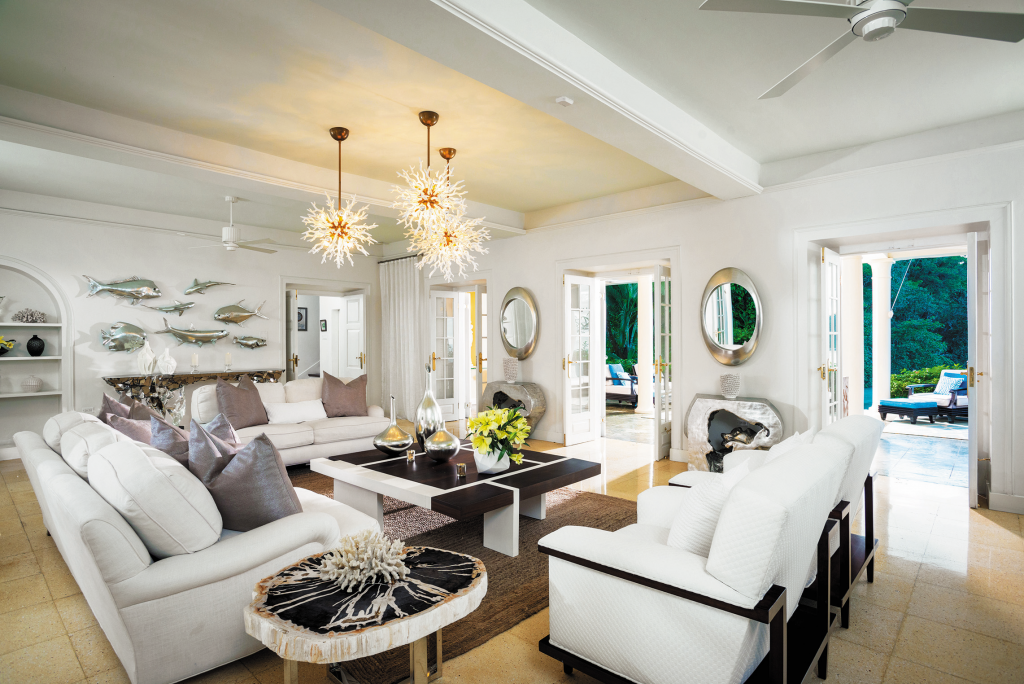 The Master Suite, my personal favorite, has uninterrupted views of the Caribbean Sea, Great Lawn and Estate Gardens with two sets of French doors that open onto a stunning balcony. While the Champagne Bubble Suite and The Vintage Modern Suite also feature spacious balconies, the Zen Suite has a floor-to-ceiling sliding glass window-wall that runs the entire length of the space, offering unobstructed views of the Villa's private Cove Beach. Even the Retro Chic Suite and White Boutique Suite feature expansive views of sea, sky and sand below.
The Seaside Cottage, with its classic white plantation shutters, features two connecting queen-size bedrooms with spacious en-suite marble bathrooms and a kitchenette stocked to your preferences.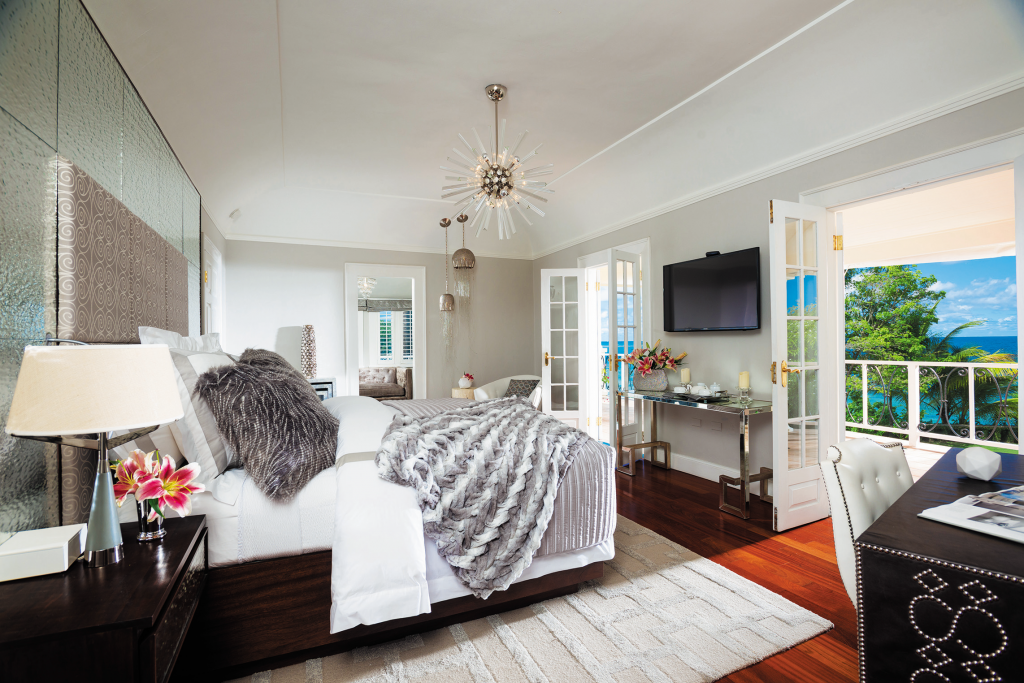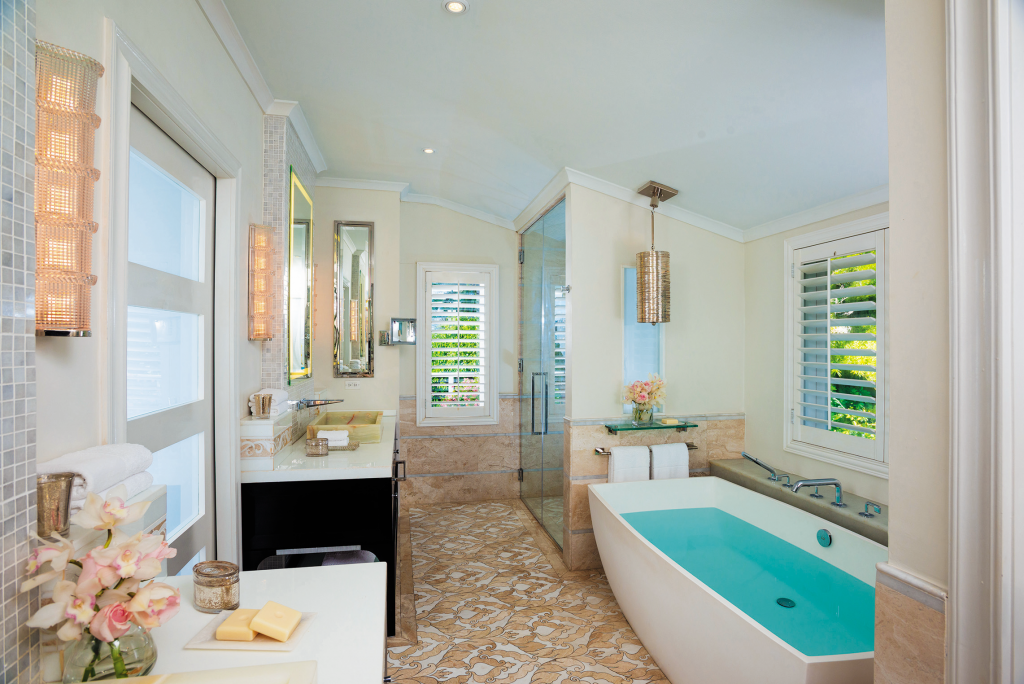 Villa Rio Chico also features three spectacular pools. From the bluff-top Sundeck Pool or the picturesque Rock Garden Pool, to the Dunn's River Pool fed by natural Blue Mountain waters, lounging poolside has never been so wonderfully rejuvenating. There's also on-premise tennis, massage therapists, and golf at the nearby 18-hole Sandals Golf and Country Club where green fees are complimentary for Rio Chico guests.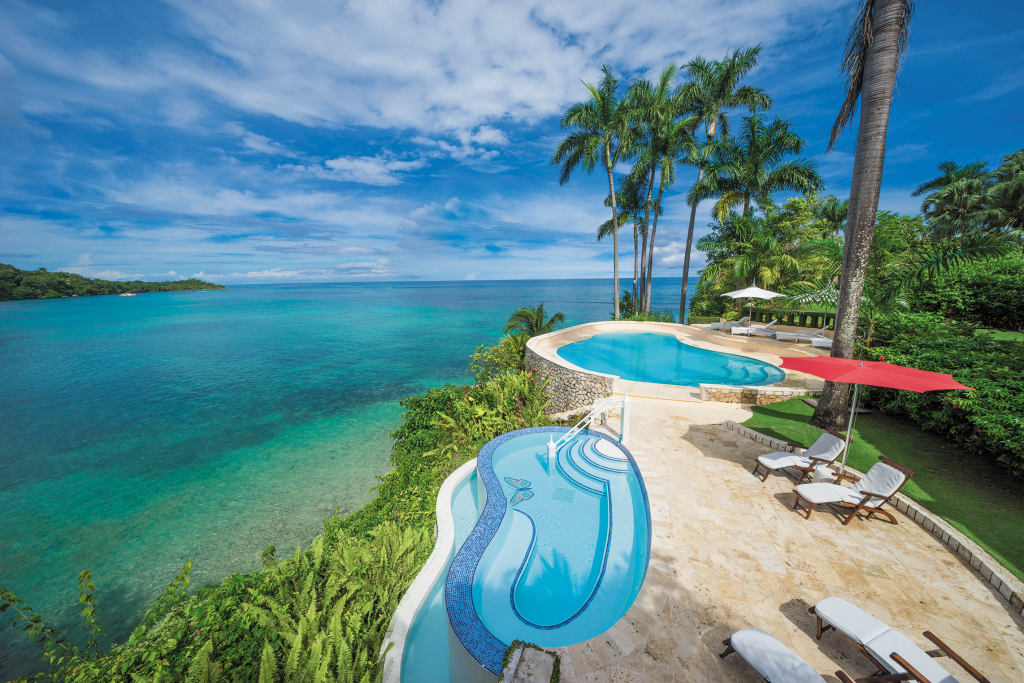 Impeccable service and spectacular dining
Whether you choose to linger under the shade of a tropical palm, or sunbathe on Rio Chico's pristine beach, you never have to wait, or want, for anything. Enjoy round-the-clock butler service, always at your beck and call. So whether your bathing suit needs cleaning, or you'd like a cocktail served anywhere on the estate, your personal butler is there so you never have to lift a finger.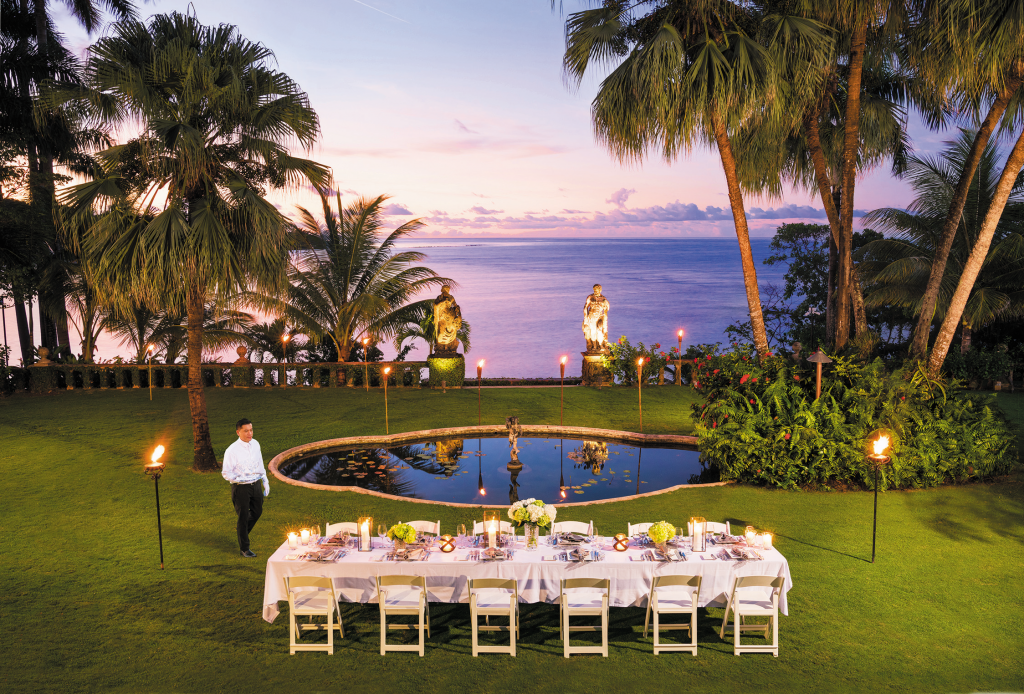 The professional dining staff at Villa Rio Chico will serve breakfast and lunch anywhere you prefer—by the pool, on the beach, in the garden, or in your suite. For dinner, you may choose to plan each meal, or put yourself in the chef's capable hands and let him surprise you with his extraordinary talents. Whether you enjoy a glorious dinner served alongside a hidden tropical stream or on a glorious waterfall terrace, you soon realize that not too many people get to experience the superb cuisine, grandeur, and privacy of Villa Rio Chico.
Villa Rio Chico is a place where infinite possibilities and breathtaking views create a world of its own. From the simply magical to the utterly sublime, it's the quintessential private island escape where the rhythm of the day is defined by you, and every night is the perfect time to share the memories of the day.