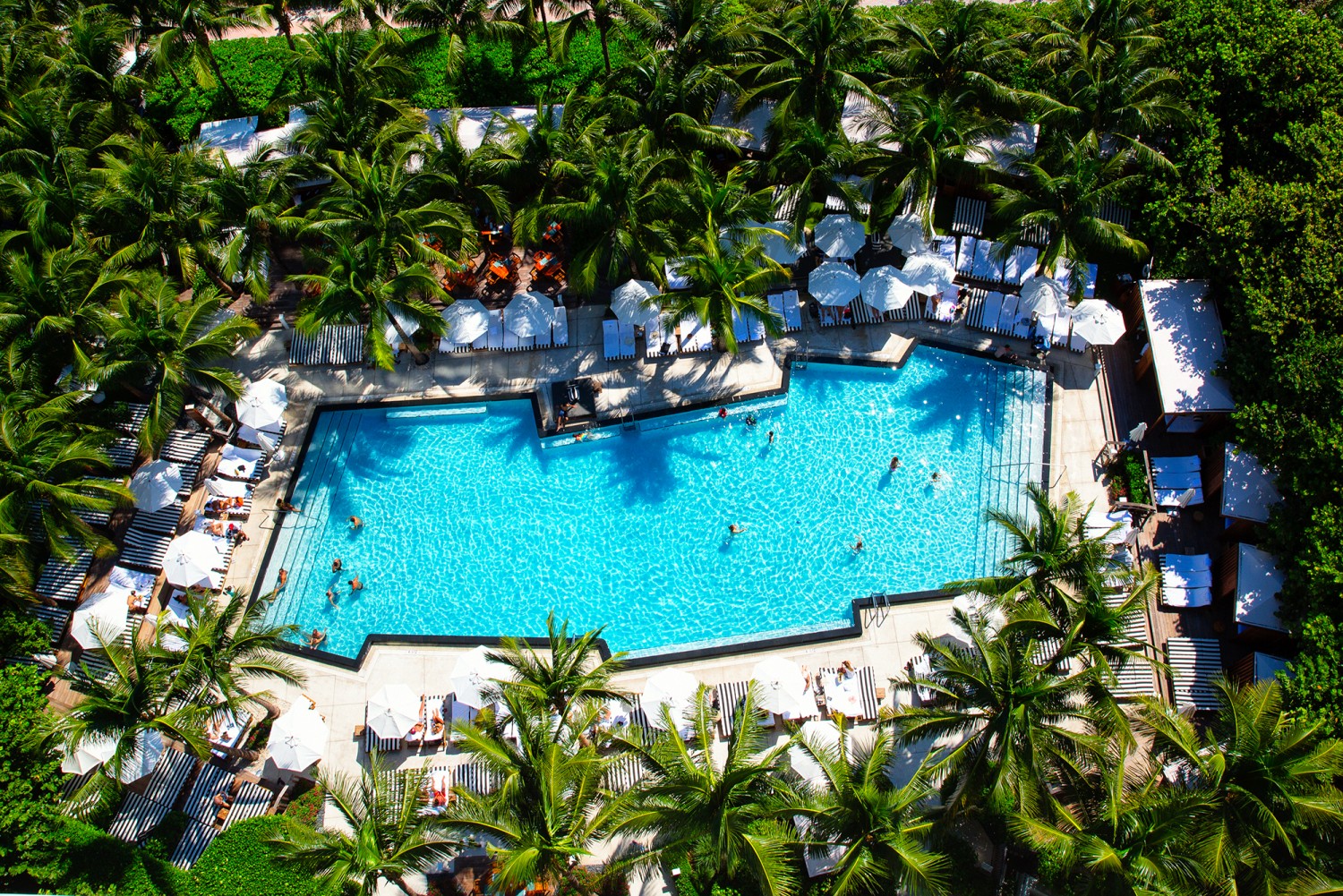 Since its inception in 1998 with the launch of the Union Square location in New York, the W brand has been synonymous with cool, understated luxury. Because of this, W hotels are usually the first choice for athletes, celebrities, and hip young professionals. We at Jetset value the brand because each W hotel offers a reliably unique and "adult" hotel experience. (There are usually no children to be seen at these modish, grown-up hotels.) But while we love the uniform mature, sexy experience that W's provide, we must acknowledge that most of them are decidedly four-stars. In the end, you willingly sacrifice a little luxury for the hip W experience.
But not at W South Beach. With its sleek, slate-grey color scheme and artistic feel throughout, this stunning, 312-room, beachfront hotel is jaw-droppingly luxurious down to the last detail. The difference is evident as soon as you pull up and see — to the right of Mr. Chow amongst the Lambos and Rollses shuffling through the valet — two massive, painted bronze sculptures by prolific contemporary artist Tom Sachs. Then you step inside and bear witness to one of the most stunning collections of modern art on display anywhere in America, let alone at a hotel.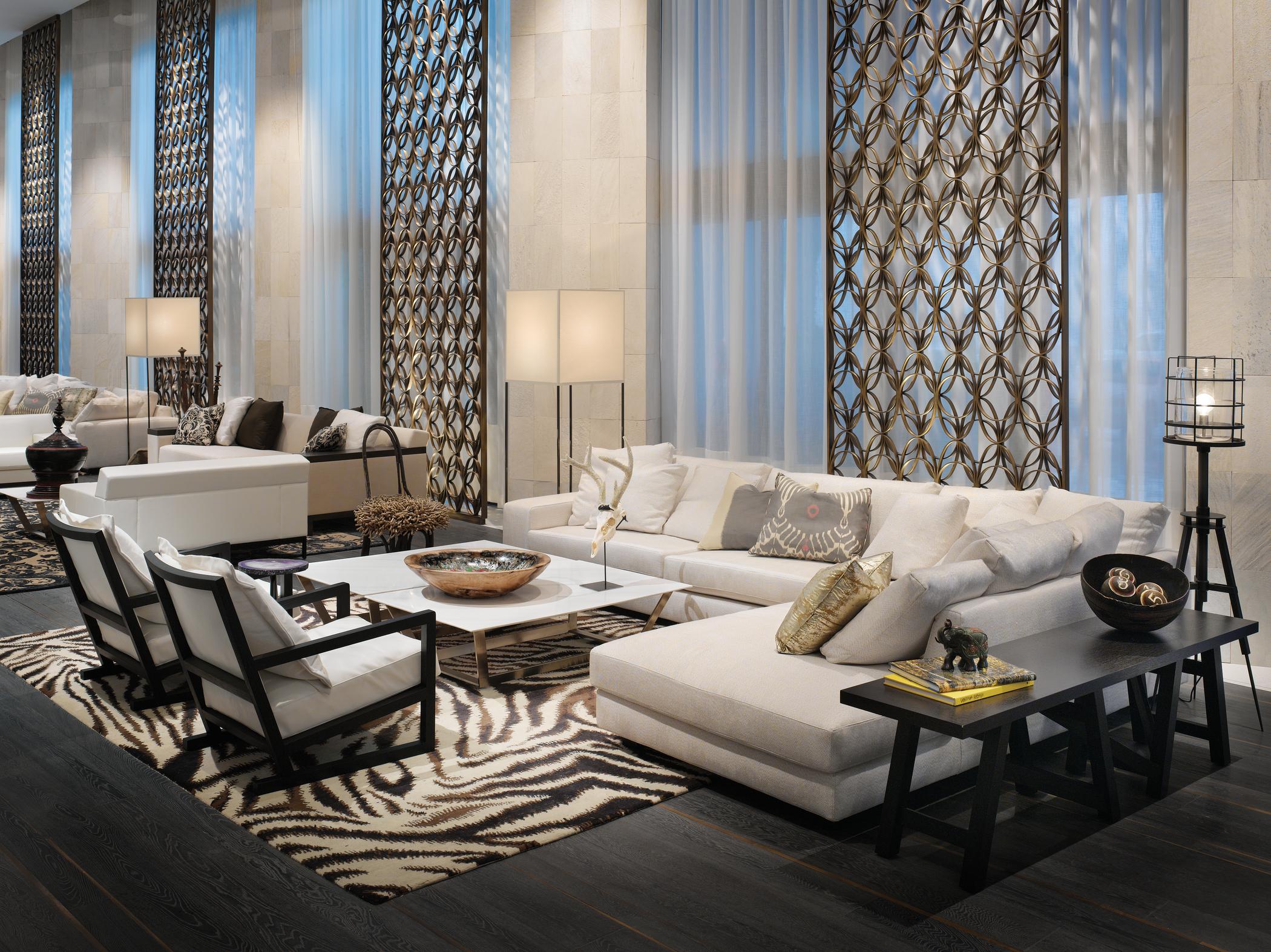 Once inside, you'll immediately begin to notice the staggering amount of original Warhols in the lobby and chic Living Room lounge. I counted at least nine, including a brilliant, 1977 portrait of Kareem Abdul-Jabbar, two collaborations with the legendary Jean-Michel Basquiat, and some iconic black-and-white paratrooper boots. Also on display in the massive, visually-appealing lobby and surrounding rooms are works from other modern masters like Julian Schnabel, Kenny Scharf, and George Condo (of Kanye West's My Beautiful Dark Twisted Fantasy album cover fame), who commissioned a stunning, floor-to-ceiling pop piece of a dancing frog to watch over the elevators.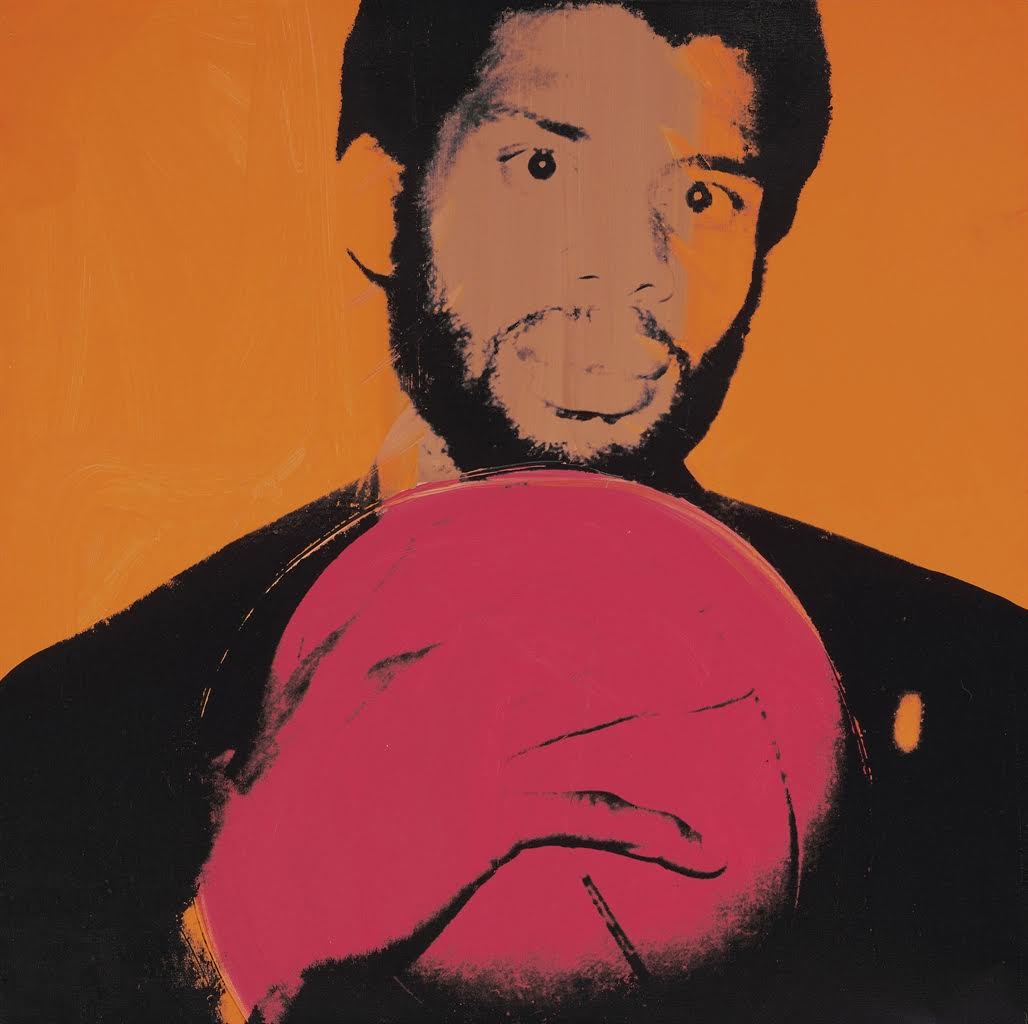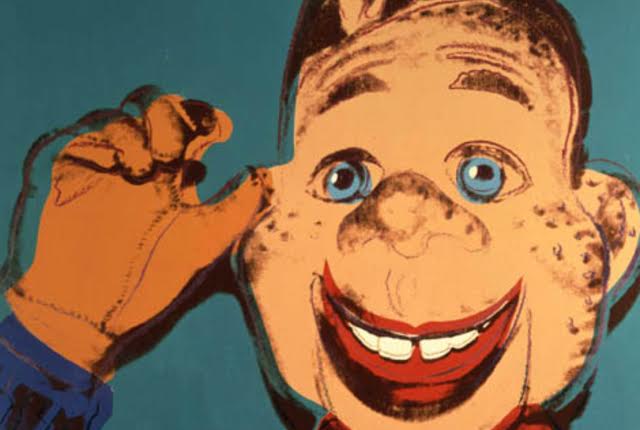 All Ws get points for having fresh, innovative design throughout, but while there is admittedly a somewhat similar décor at most of them, this unique lobby is utterly unique and in a class of its own. With its high ceilings and splendid works throughout, it truly feels more like a sumptuous gallery than a hotel hub. It is easy to get lost just savoring a cocktail from the Living Room and leisurely wandering around admiring all of the art while discretely keeping an eye out for frequently coming and going athletes and celebrities. The overall design (from the likes of Costas Knodylis, Anna Busta, and Paula Hayesis) is deceptively ingenious and successfully manages to fuse a more naturalist, quintessentially-Miami pool and beach area with the pervading modern art vibe inside.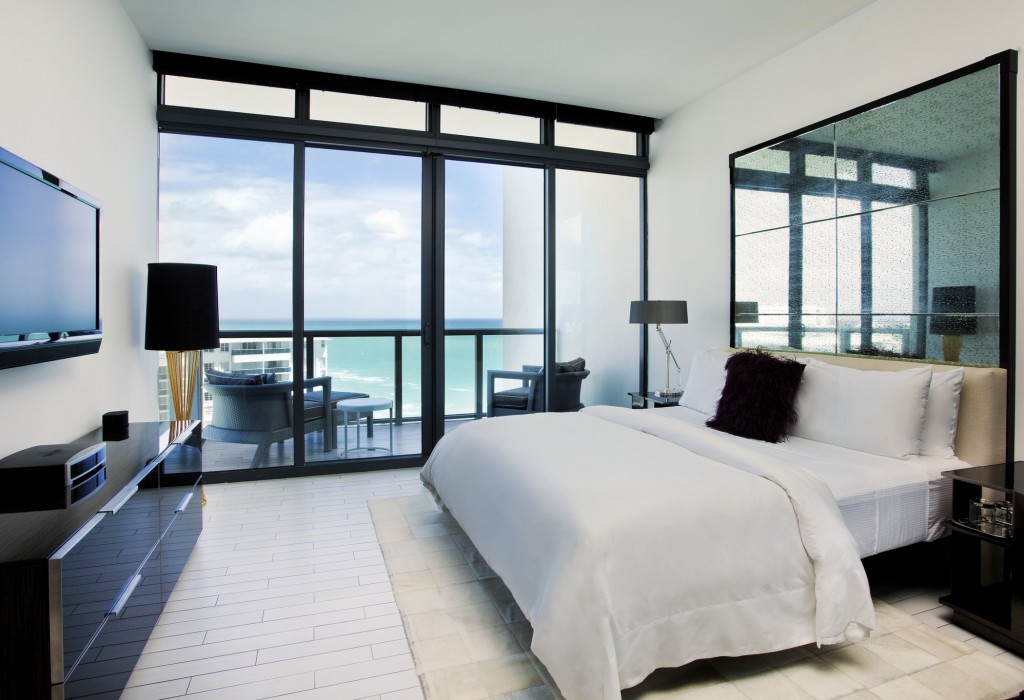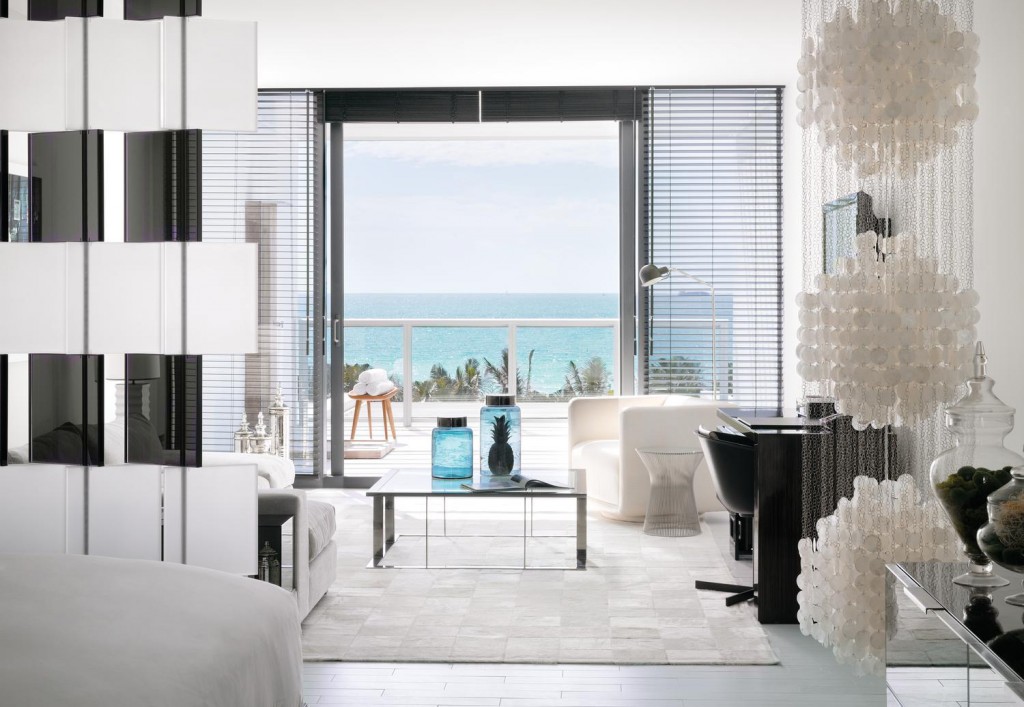 But regardless of where you are on property (from the rooftop basketball and tennis courts to the signature spa), both the chic Miami and modish artistic vibes are omnipresent, and certainly felt in the rooms. With their high ceilings, elegant modern furniture, and walls adorned with stunning, framed rock-n-roll photographs by the Grammy-nominated Danny Clinch, even the most basic rooms at W South Beach are worthy of a Jetset reader. Furthermore, they have some of the best terraces in all of Miami, and almost all of them feature stunning ocean views.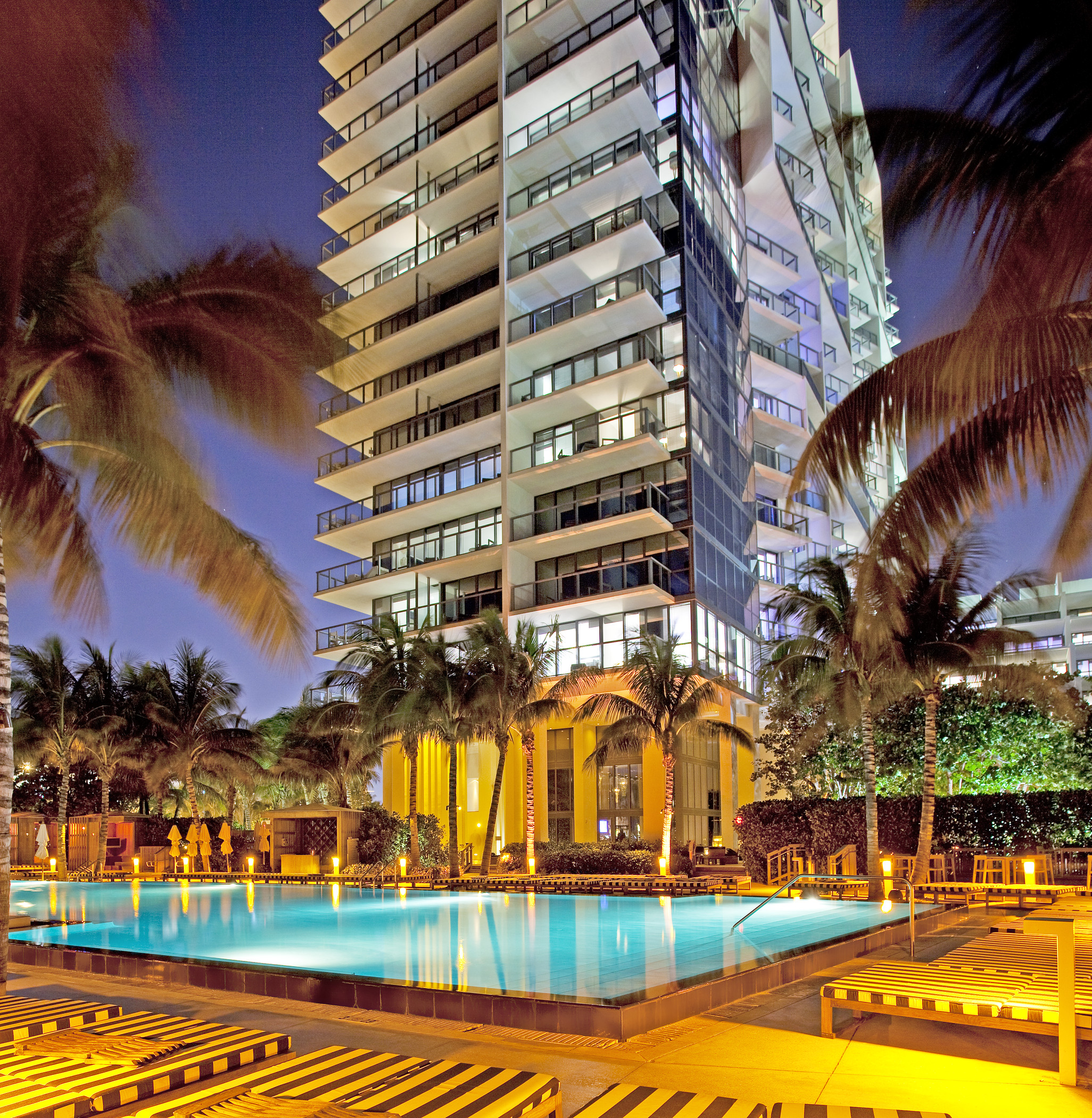 Yet of course you want to know about the suites, and rest assured, they are spectacular. The 1,900 square foot WOW Oceanfront suites have two bedrooms (each with an ocean view), four flatscreen TVs, a full kitchen (with a stove range, washer, and dryer), and stunningly-appointed living rooms. Too modest? On the 20th floor you'll find the Penthouse Extreme WOW suite: a 2,965-square foot, three-bedroom, three-bath monstrosity that would make even Rick Ross blush. Complete with nine-foot-high soaring ceilings, expansive private glass balconies, panoramic ocean views, and a private outdoor plunge pool, the suite epitomizes over-the-top Miami opulence.
But regardless of whether or not you have the luxury of a pool in your room, you will want to visit the signature WET deck. Enveloped by palm trees, this gorgeous heated pool area features nine cabanas (including an ultra-luxury P. Diddy-friendly option), a full bar, and exceptional service. Venture a little further and you will find the W's private beach area replete with chaise lounges, umbrellas, and dedicated Beach Ambassadors who provide everything from towels to gourmet food and beverages. (There's also a Watersports and Activities center to cater to all your beach activity needs.)
Back inside, the Bliss Spa and FIT gym are reliably excellent — if not particularly unique to this W — but what really stands out are the rooftop basketball and tennis courts. Every time you glance at them it is hard not to picture Lebron and (Jetset cover star and Miami icon) D. Wade engaging in some exclusive, legendary, sun-soaked pick up game of years past.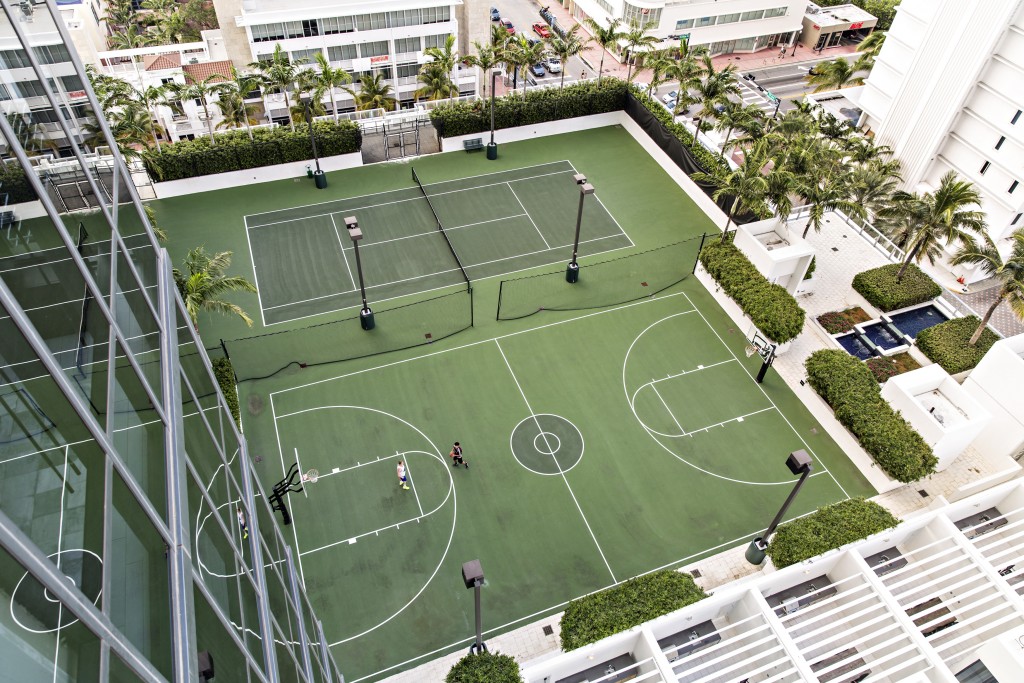 As for dining, you have the aforementioned Mr. Chow, (as the hotel's website reminds us) a frequent hangout of celebrities like George Clooney, Jack Nicholson, and Tom Cruise. If you have eaten at one of Michael Chow's eponymous restaurants (in cities like Vegas, New York, or London), then you know what to expect from both the cuisine and the decor (although this one might be the most splendidly decorated of all the Mr. Chows), and you will surely want to make a reservation. But entirely unique to the hotel is The Dutch — Chef Andrew Carmellini's classic American restaurant, bar, and oyster room. Featuring an unbelievable, seafood-heavy menu and one of the best wine selections in all of South Florida, this vibrant spot is a must-try during your stay.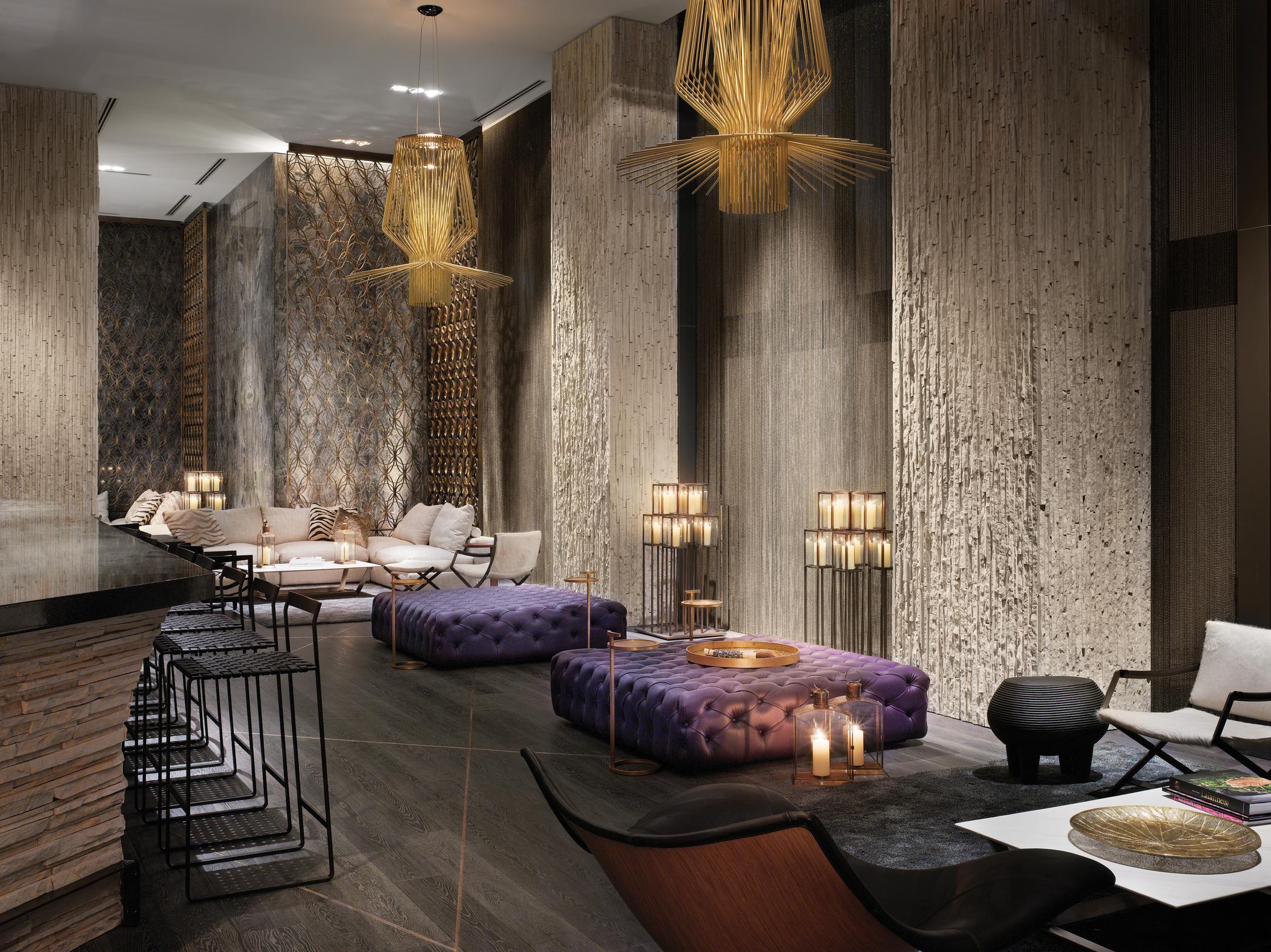 Ideally situated on 22nd Street and Collins, the W is just a short walk from all the shops, clubs, and restaurants of Lincoln Road. The hotel is also pet friendly — and of course, keeping with the brand's "Whatever/Whenever" policy, will happily make any (legal/logistically feasible) request you have during your stay a reality. And with its brilliant design, décor, service, rooms, amenities, and art, W South Beach is truly a one-of-a-kind place to stay. It possesses a level of sophistication that most other Ws — or even many nearby competitors like The Fontainebleau, SLS, or 1 Hotel — cannot claim. Simply put, W South Beach is a W in a class of its own, and is right at the top of our list of places to stay in splendid South Beach.