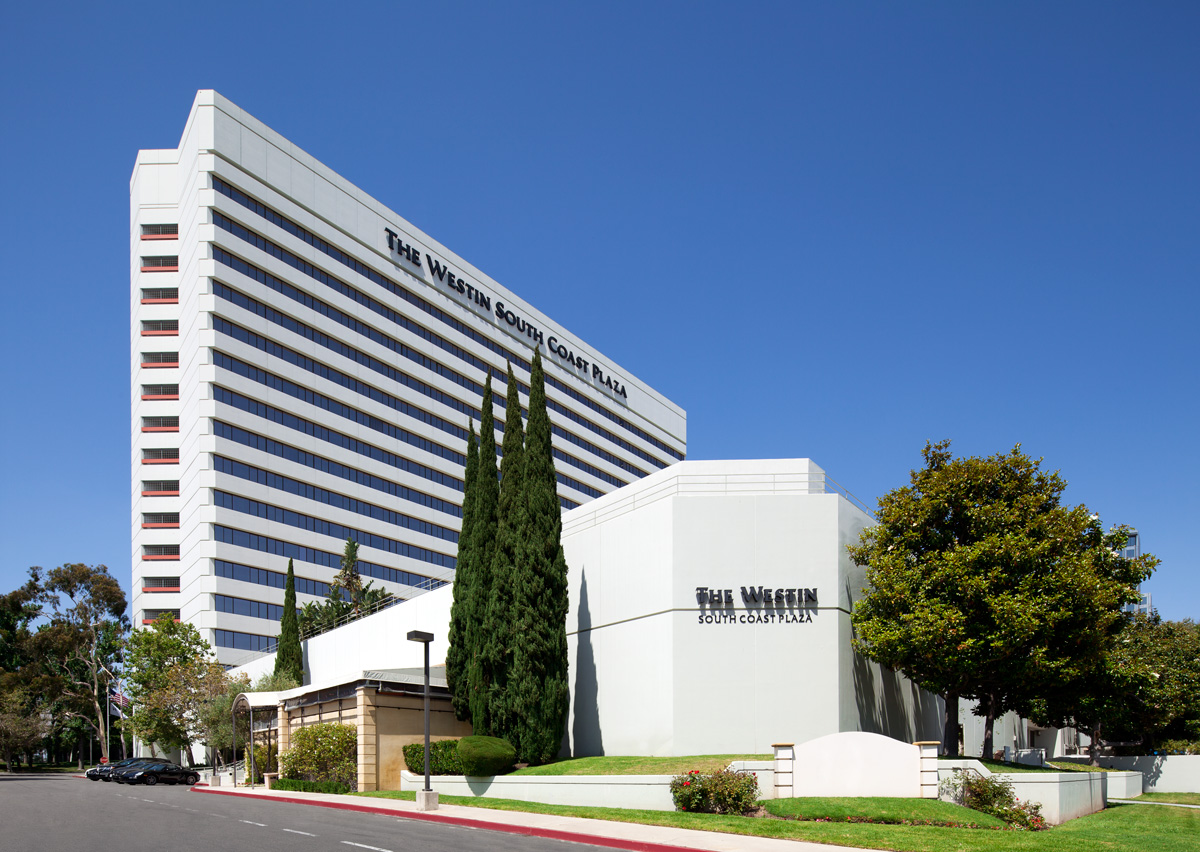 Orange County has many alluring cities. Year after year, places like Laguna Beach, Newport Beach, and Mission Viejo remain premier vacation home spots for members of the affluent community. Due to its close proximity to John Wayne Airport (where one of our favorite FBOs is located), and short distance from Huntington, Newport, and Irvine, Costa Mesa remains a terrific option for those in town on business who don't want to make the trek to one of the big five star resorts up or down the coast. Factor in South Coast Plaza — a tremendous hub of high-end retailers like Gucci, Hermès, and Balenciaga and one of highest volume regional shopping centers in the nation — and you have what is a very attractive place to visit. But where do you stay?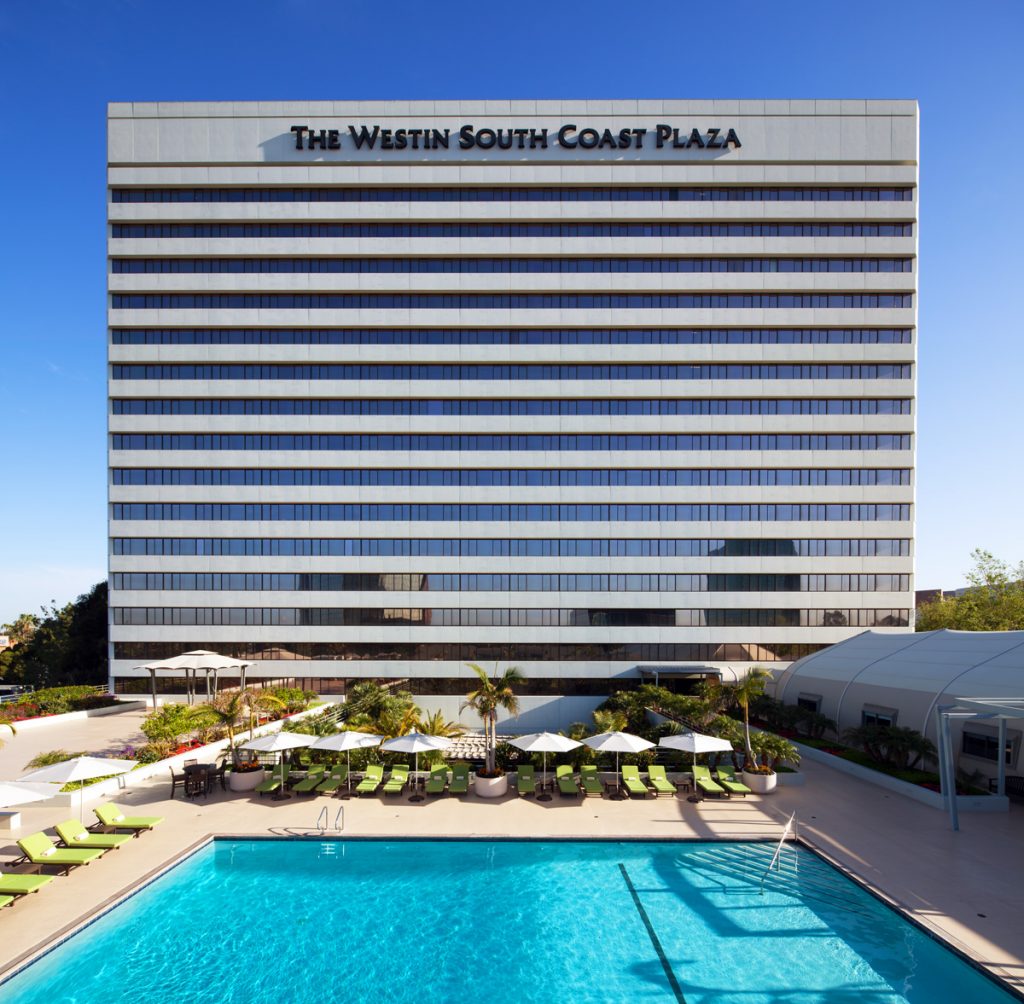 The best option for our money is without question the Westin South Coast Plaza. Primely situated across from the titular mall (and just a short walk from great restaurants like Vaca, Anqi, and Mastros), this hotel offers the level of reliable quality that fans of the Westin brand know to expect when traveling. It features 26 meeting rooms, a large outdoor pool, two tennis courts, a fitness center, and a lobby restaurant and bar. The hotel is also pet-friendly and as with all Westins, there is a refreshing focus on health, wellness, and green efforts like room sensors, water-conserving fixtures, and environmentally preferred products and suppliers.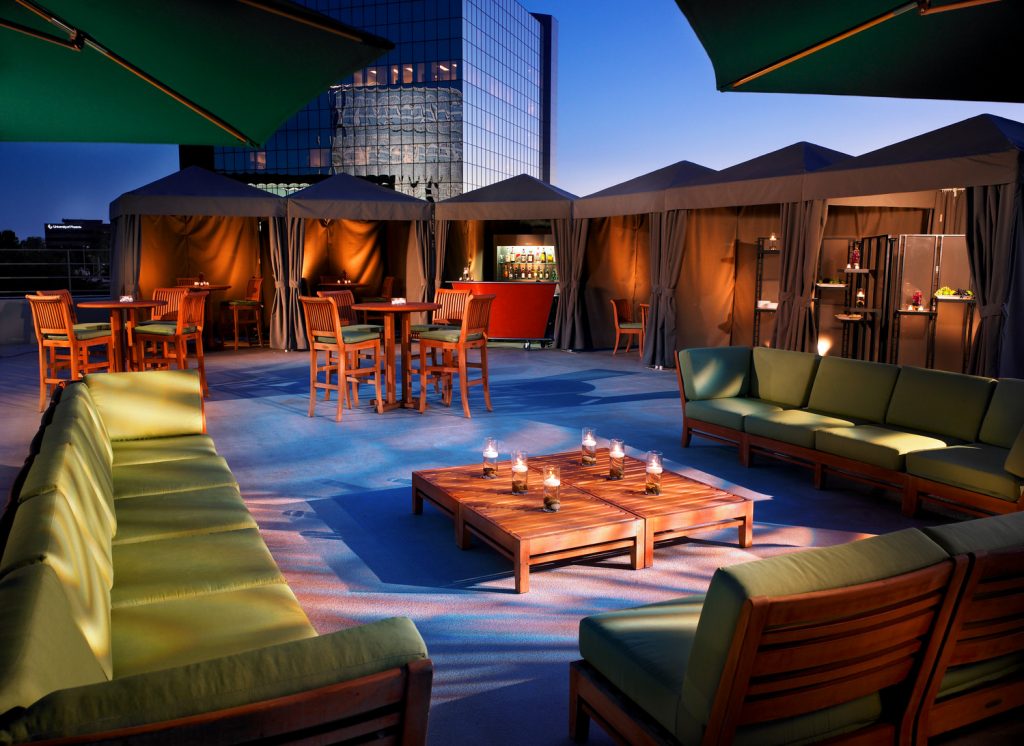 There are 394 rooms at the hotel and four different room types, but the clear choice is one of the five Luxury Suites, each with its own full living room, private bedroom, and ample workspace and meeting area. Maxing out at 1,244 square feet, these suites offer enough space to make sure that your stay is as comfortable as possible and you have a quiet place to conduct business. Currently, the hotel is offering an alluring package that includes two nights in one of these suites, complimentary valet, a $1,000 South Coast Plaza shopping voucher, breakfast for two daily, and a bottle of Whispering Angel, and a gift from Sugarfina. It's a great value if you're in town for the weekend.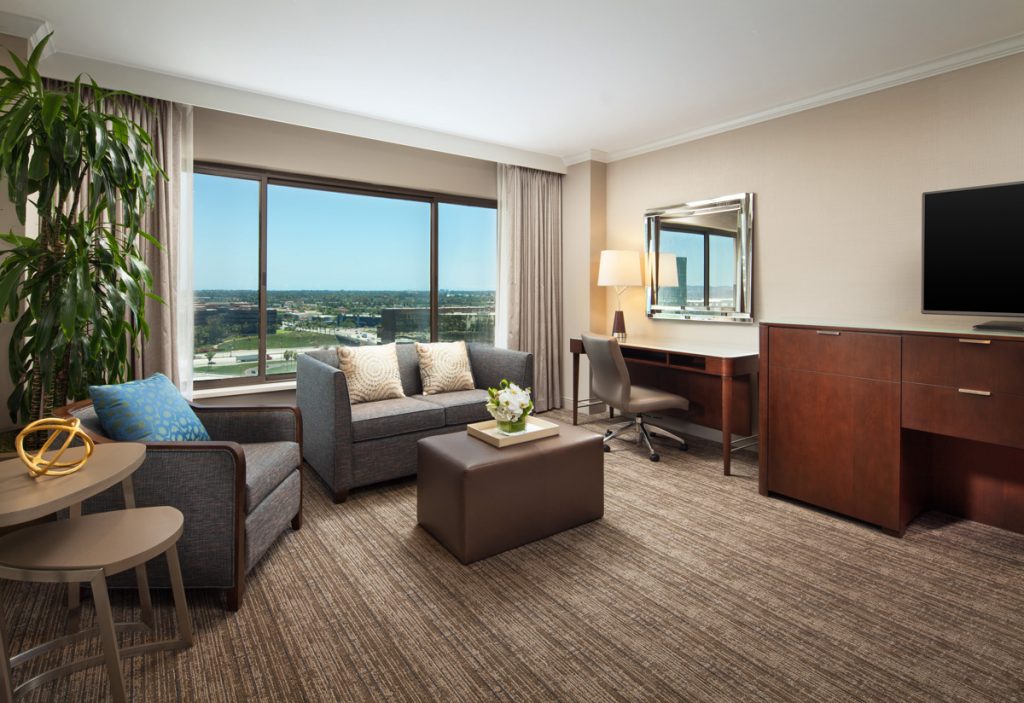 The lobby is large and inviting, rising above that of typical hotels in this class. The lounge offers decent cuisine and a nice place to grab a cocktail for a meeting or before heading out to one of the excellent walking-distance restaurants in the area. Breakfast and brunch are especially solid; they have delightful dishes like flavorful Salmon Benedict and an assortment of fresh juices and smoothies to jump start your day. The lobby also has a courtyard patio which overlooks a lovely two-story fountain, which is illuminated in lovely hues of purple, green, and blue in the evenings.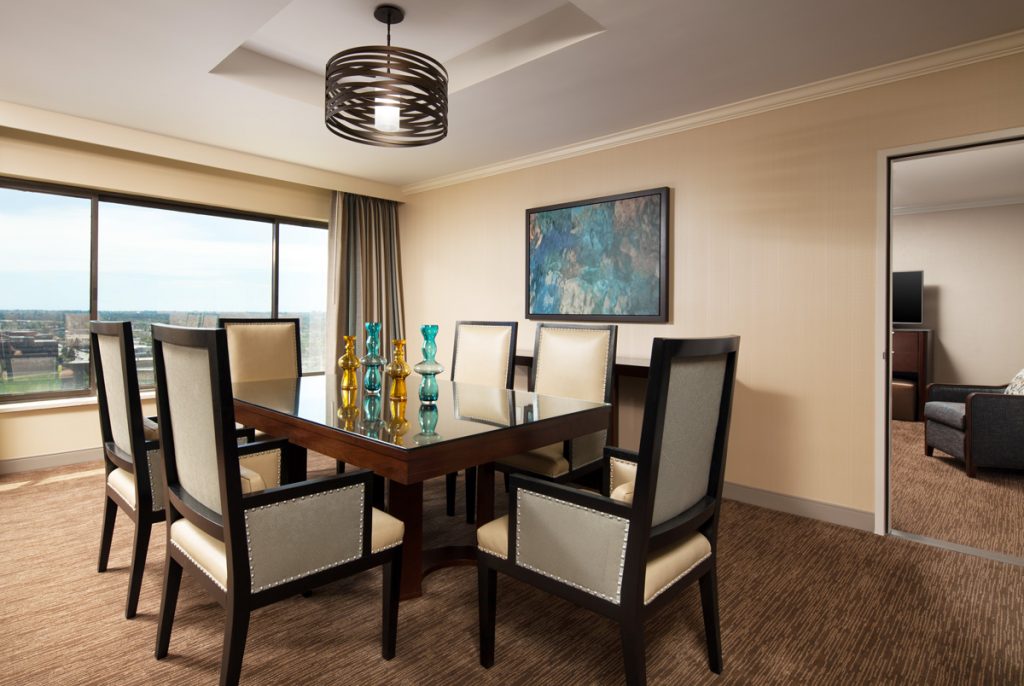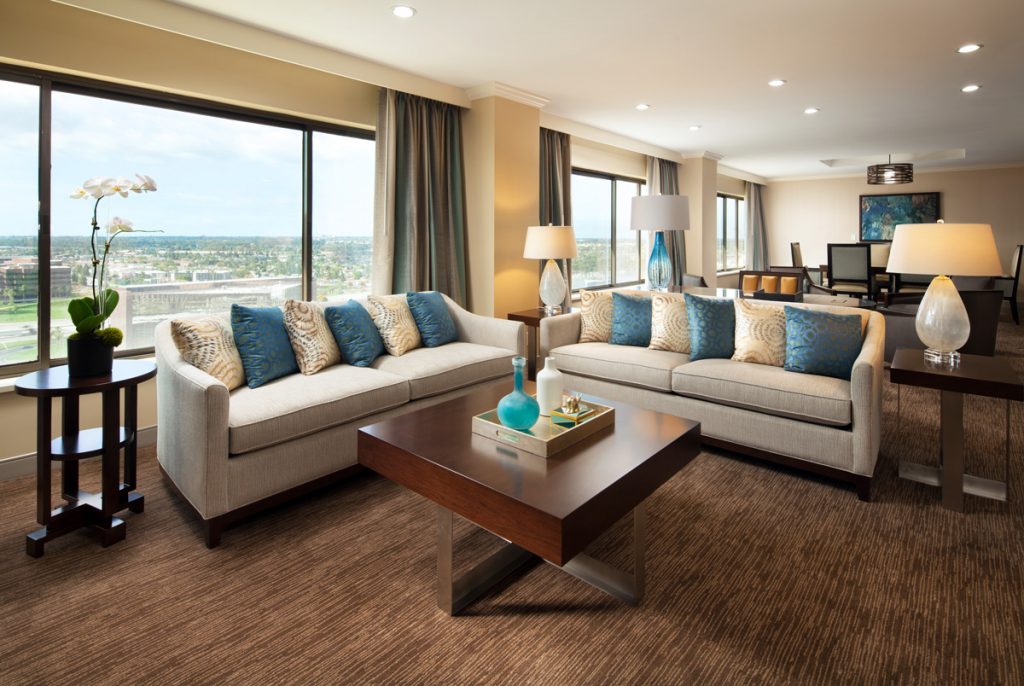 The pool also overlooks the aforementioned surrounding garden terrace and features and features several cabanas and ample seating to soak in the sun. Located on the second floor, it provides sweeping views of peaceful Costa Mesa. More impressive are the two outdoor lighted tennis courts. Available without reservation, they feature lush scenery and make a perfect place to let off a little steam after a day of meetings or intense shopping at the Plaza. And the fitness center is more than adequate. With its open views of the pool and surrounding palm trees and vegetation, it makes for a relaxing workout, 24 hours a day.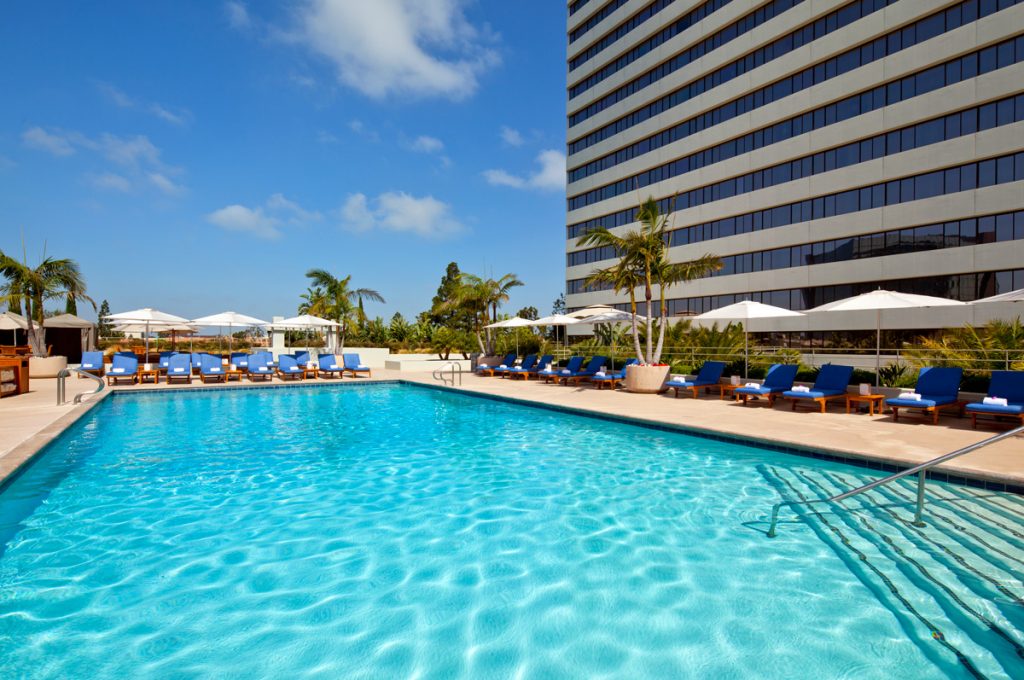 It's hard to find faults with the Westin South Coast Plaza. And while it certainly won't overwhelm you with its opulence (for that you are going to have to make the journey to the Montage or St. Regis), whether in business or simply in town to shop, it provides an enjoyable and comfortable place to stay in very convenient Costa Mesa. The amenities are fine, the staff is incredibly friendly and helpful, and you really can't undersell the ease of the location. Being 10 minutes from John Wayne and a lovely, scenic, five-minute walk from the five-star shopping of South Coast Plaza is something that really goes the extra mile to separate it from any hotel in the area. (It's also only about 20 minutes from Disneyland, making the best non-Disney place to stay in the area.) In summation, if you are planning a trip to Costa Mesa, we couldn't think of another place we'd recommend.