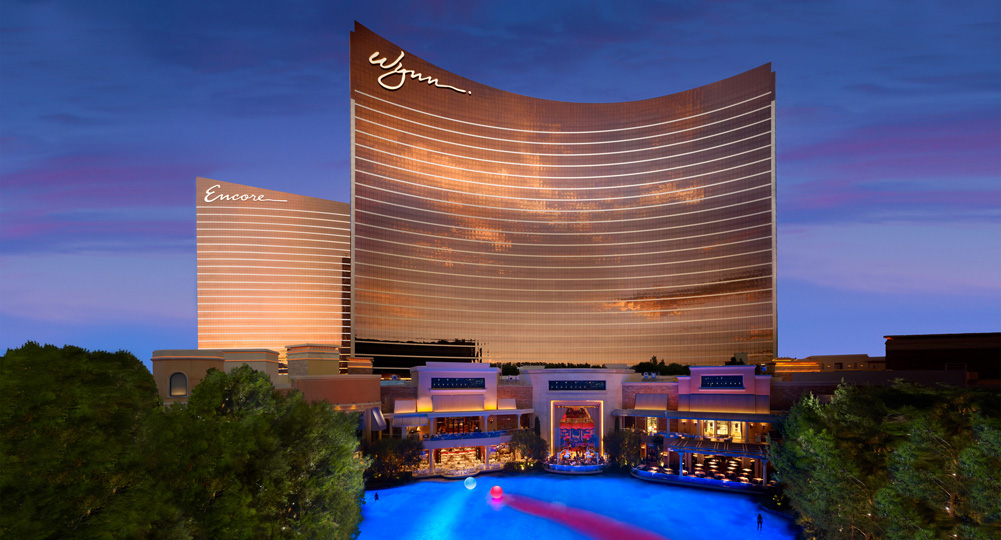 We begin our multi-part series on the infamous city of sin — a place that attracts affluent thrill-seekers of all cultures — with a profile of two of the finest resorts on the strip: Wynn Las Vegas and its sister hotel, Encore. When legendary hotelier Steve Wynn cut the ribbon on his eponymous, $2.7 billion baby back in 2005, his vision was clear: to create the greatest hotel in Vegas history. Wynn poured the decades of knowledge he had gleaned working the casino industry into erecting a monument that embodied and redefined everything that makes Las Vegas so appealing: first-rate gaming, shopping, dining, and entertainment.
Three years later, Wynn doubled down with Encore, a further expansion of his vision and the commitment to excellence he demonstrated with Wynn Las Vegas. The hotel features more incredible gaming, restaurants (Mizumi, Sinatra), nightclubs (XS, Intrigue), and perhaps the premier dayclub in all of Vegas, Encore Beach Club. Furthermore, it gave birth to the Encore Tower Suites, a private, separate collection of deluxe (and ultra-deluxe) rooms — an extension of the previous Wynn Tower Suites' philosophy — that has become the foremost choice for many of the highest of high rollers when visiting Las Vegas.
Accommodations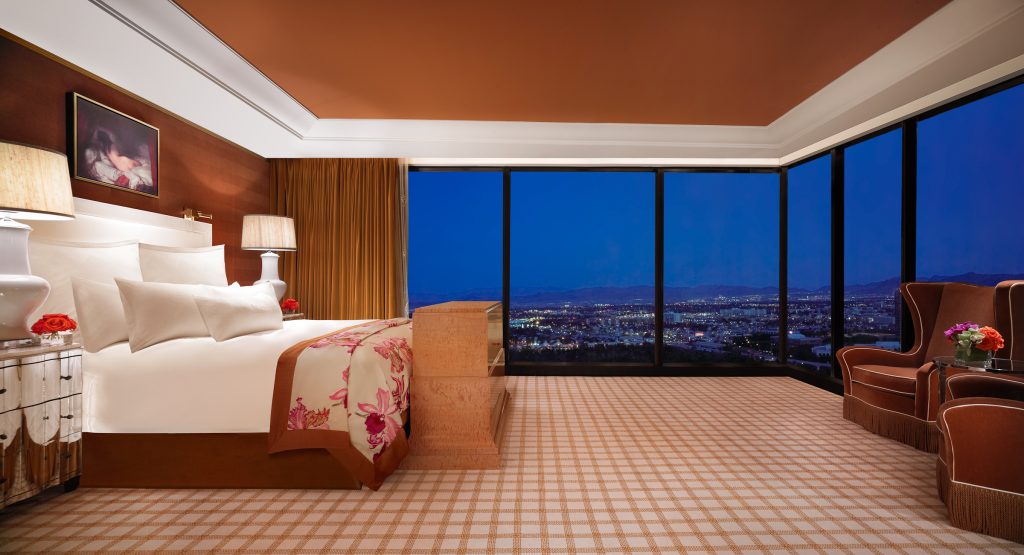 Guests at the Tower Suites enjoy their own private VIP entrance away from the hustle and hassle of the casino floor. If you are staying here, odds are you just landed private and the complimentary Rolls-Royce picked you up and chauffeured you from McCarran Airport. After that, you simply step out of the valet and into a private registration lounge for Tower guests where their concierges make checking in a seamless afterthought. Before you know it, you are lead to a private elevator bank and up to your suite. And depending on how lucky you've been (or how opulent of a stay you require), your suite will range from nice (Tower King) to lavish (Two Bedroom Apartment Suite) to absurdly opulent (the legendary Three Bedroom Duplex Suite).
The latter I wrote about earlier this year for our Destination Luxury feature. What I said about this stunning suite then still rings true today: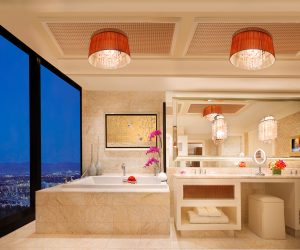 Majestic, sumptuous, and regal, the Three Bedroom Duplex Suite at the Encore will forever be a Jetset favorite place to stay. Nearly every inch of this 5,829 square-foot architectural wonder — from the billiard room to the private massage and exercise room — features breathtaking floor-to-ceiling views of downtown Las Vegas. The suite contains every conceivable amenity: a wet bar with a buffet, separate powder room, butler's pantry, and (of course) an elevator.
Each of the three massive bedrooms features a pop-up TV, seating area, and private baths with separate glass-enclosed rain showers and whirlpool deep-soak tubs. And a dedicated ambassador ensures that your entire stay in the Duplex is as unforgettable as humanly possible. If you can afford it — or perhaps the better question is, if you really, truly desire the absolute finest conceivable accommodations in Sin City, two kitchens and all — then the Duplex is beyond worth it. The only drawback of the suite is that you will be tempted never to leave it. Because (regardless of where you stay) you'll have plenty to do while at Wynn Las Vegas and Encore. Collectively, the two properties constitute the seventh largest hotel in the world, and they are filled with the best possible entertainment Las Vegas has to offer.
Dining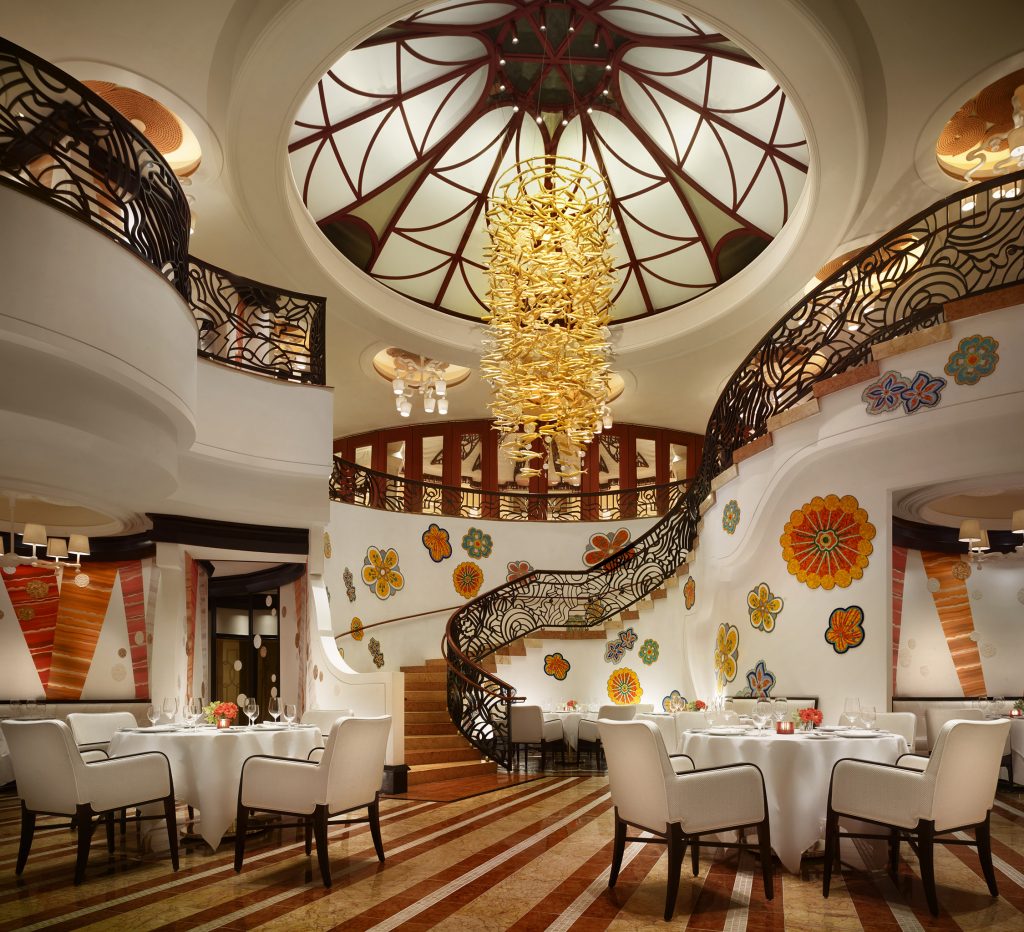 As with any premium Vegas resort, there is a rich abundance of gourmet restaurants at the Wynn and Encore. If you consider yourself a fan of either Frank Sinatra or fine Italian cuisine, then you simply must visit his namesake restaurant. Conveniently located next to the Tower Suites, Sinatra serves as a monument to the king of Vegas cool. It is the only restaurant sanctioned by the Sinatra family to bear their name, and from the menu to the décor, the entire establishment is a reflection of all things Frank. It does it very admirable job of both paying homage to the man and serving up an unforgettable dining experience for those who may be less familiar with its namesake (i.e. Millennials). The atmosphere is exquisite and the design has a distinctive inside/outside motif, with a large, airy terrace and patio giving way to the lavish interior dining room outfitted with copious amounts of orange, Sinatra's favorite color.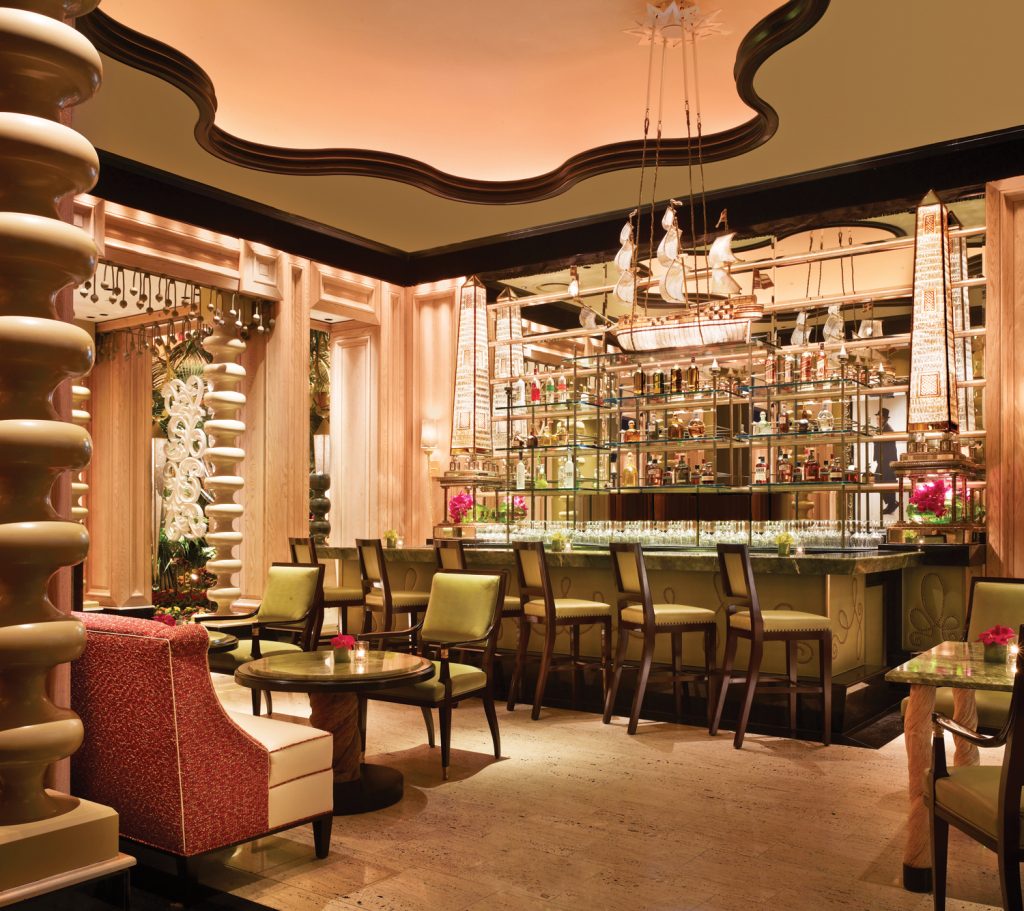 As you walk inside to your right you will notice Old Blue Eyes' Oscar from From Here To Eternity on proud display — surely procured for a pretty penny by Mr. Wynn — next to a number of other awards the legendary actor and singer garnered throughout his prolific career. The menu is pretty straightforward Italian fare, yet done exceptionally well (the standouts being spaghetti and clams, agnolotti, and a near-perfect ossobuco); there is a solid wine list and a traditional cocktail menu (you can order a Jack Daniel's "Frank's Way"); and the service is quite impeccable. In all, Sinatra is either a superb choice to celebrate a special occasion or an elegant precursor to an epic night in Vegas.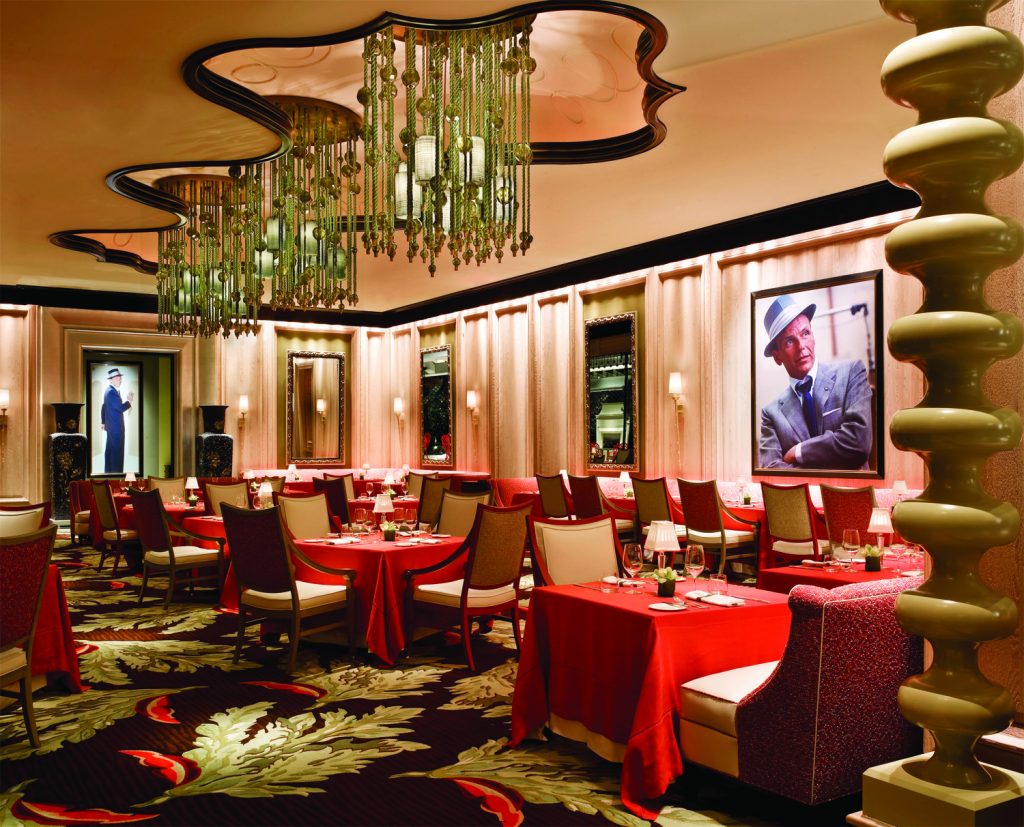 Another Italian restaurant with more of a seafood bent, Costa di Mare is the newest dining option at the Wynn. Each night acclaimed chef Mark LoRusso curates a sublime menu of house-made pastas and over forty varieties of fresh fish and shellfish flown in daily from coastal Italy. The signature Doni di Mare ("Gifts of the Sea") tasting menu is a great way to feel like you've adequately conquered all that they offer. The atmosphere inside is particularly vibrant and lively, while a stunning outdoor dining area features several secluded tables encircling a reflective laguna adorned with floating metal orbs. Ultimately, the rustic presentations, unbelievably fresh seafood, and artisanal pasta will make you feel like you are dining fine right on the Italian coastline, thus making Costa di Mare an unparalleled culinary experience.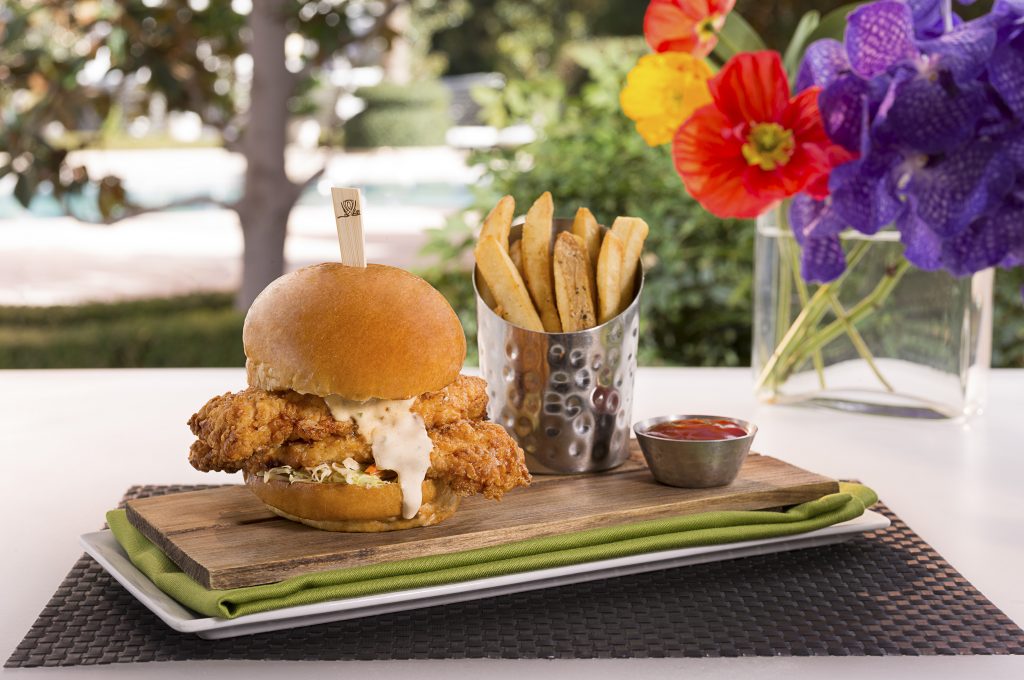 For something more casual (but no less exceptional), Jardin is perhaps the best breakfast, brunch, and lunch option at either hotel. Located inside Encore, this massive, relaxed, open-air restaurant offers a comprehensive menu of elegantly-prepared American cuisine. Standouts include a crispy buttermilk chicken sandwich with mustard slaw and garlic-herb ranch, and perhaps the best lobster Benny you will ever have in your life, complete with sautéed spinach, tomato hollandaise, and fresh, succulent Maine lobster. If you want fine cuisine served relatively fast in a lush atmosphere, Jardin is the place to go.
Entertainment

In the classic spirit of Vegas, both Wynn properties feature exceptional shows filled with spectacle, wonder, and excitement. Wynn's first production show to launch is still going unbelievably strong. Le Rêve (or "The Dream") has been voted "Best Production Show in Las Vegas" for an unprecedented six consecutive years, and after experiencing its dazzling majesty, it's not hard to see why. This big-budget, Cirque-du-Soleil-style extravaganza incorporates water in ingenious ways and is exceptionally well choreographed. Wynn is never one to rest on his laurels, and so the show has continued to evolve over the years, the latest addition being a new act, titled "Dénouement," featuring a breathtaking dance through fire.
While Le Rêve embodies the spirit of many modern, high-dollar Vegas spectaculars, a more traditional Vegas experience Steve Wynn's ShowStoppers. It seems that with this spectacular musical, Mr. Wynn truly wanted to capture the magic of classic Vegas. ShowStoppers features a talented cast of 66 singers, dancers, and a full orchestra. Its scenery and costumes are lavish and magnificent, while its performers are gifted and dazzling. With a reinvented collection of songs and dances designed to appeal to anyone in the audience, ShowStoppers is a must-visit while staying at the hotel.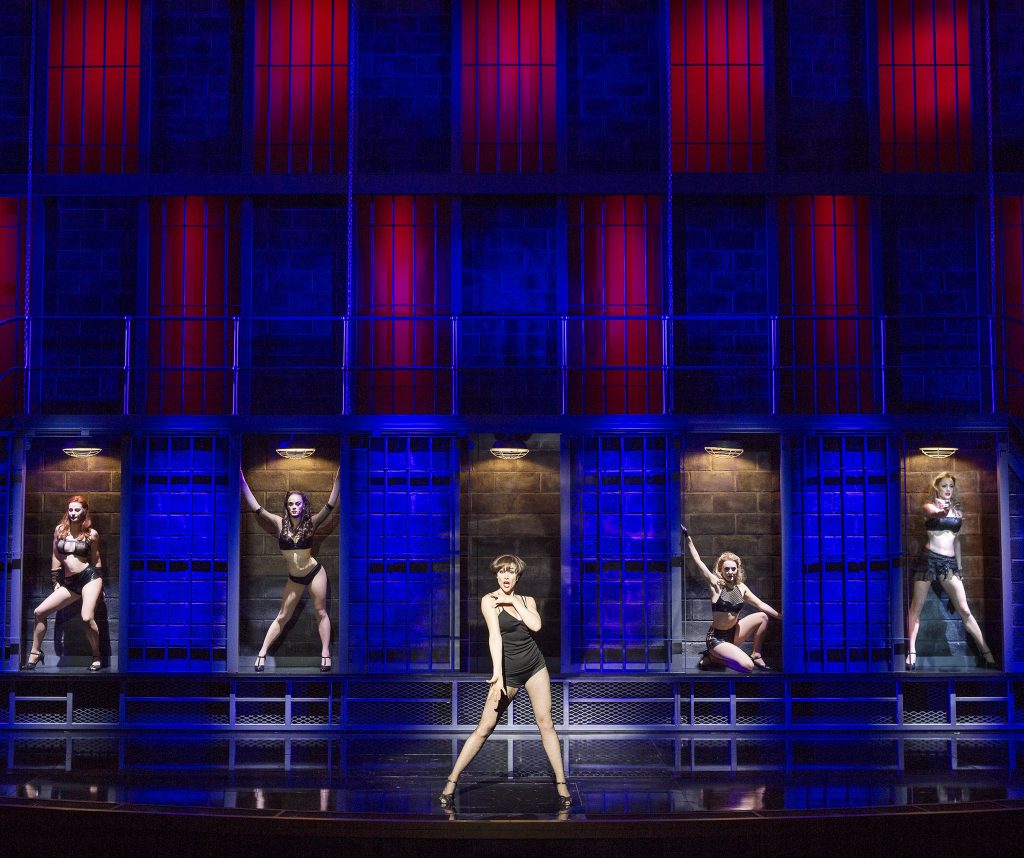 Nightlife
As more and more young people flock to Sin City not to gamble, but rather strictly to visit the nightclubs, it seems as though in order to be successful in today's Las Vegas, a resort must offer a first-class collection of lavish and mesmerizing dance clubs — and Wynn and Encore are no exception. From XS to Intrigue, from Surrender to Encore Beach Club, Wynn has assembled perhaps the finest and most diverse array of nightlife options in Vegas.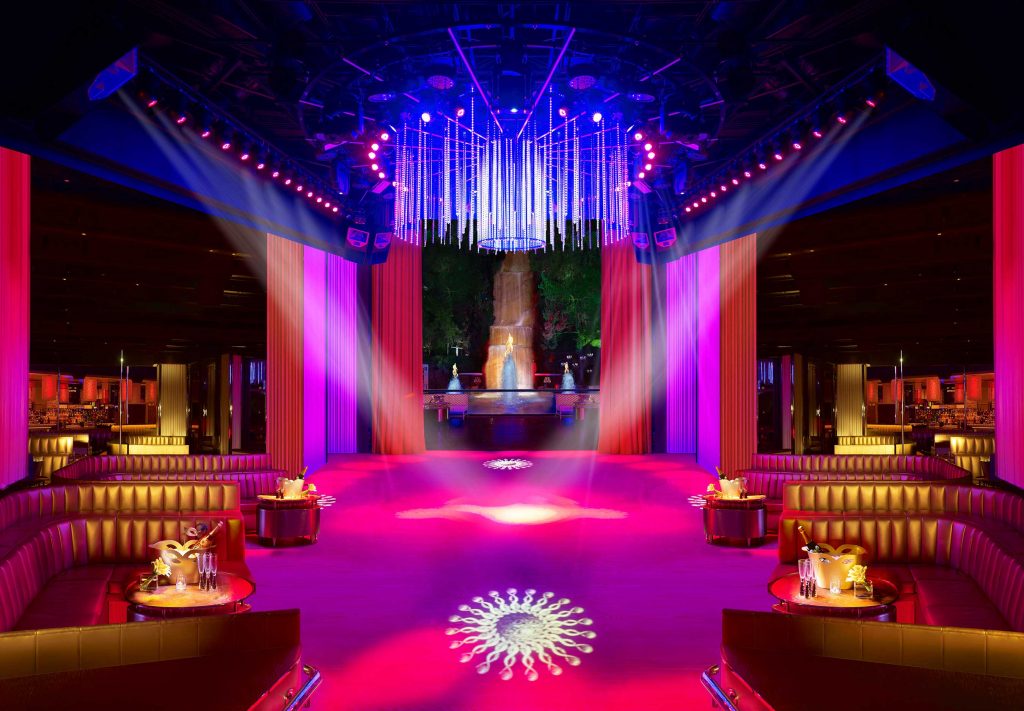 Regardless of where you end up, Encore Players Lounge is a great place to begin your night out at Wynn and Encore. Designed to perhaps attract some of those aforementioned, gaming-averse young people by combining an exclusive gaming lounge with the bottle service and private tables of a nightclub, the Players Lounge serves up a unique gaming/ultralounge experience. Ideally, after dinner you would stop by and sip a cocktail or share a bottle while you enjoy unbothered, high-end gaming and plot your course of attack. If you wish to head to nearby Surrender or any of the Wynn/Encore nightclubs, the Players Lounge management will be sure to give you special treatment, and if noisy sports bars aren't your thing I couldn't imagine a more upscale, but fun place to watch a game this NFL season.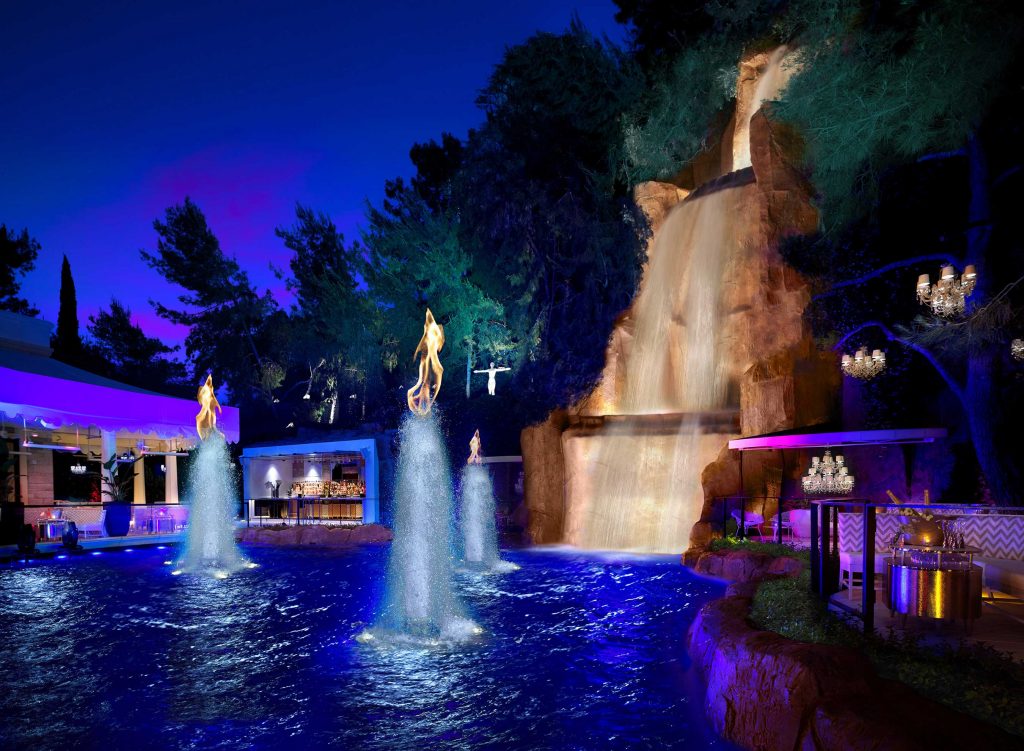 Wynn's newest nightclub might just be its best. With its cascading, 94-foot, outdoor waterfall that crashes off a man-made mountain and into a lagoon adorned with fire, truly everything about Intrigue is designed to wow even the most jaded 2016 Vegas clubgoer. Opening weekend attracted droves of celebrities like Rihanna, Seth Macfarlane, and Kate Hudson — not to mention an impromptu surprise performance by R&B sensation Ne-Yo — and the buzz really hasn't died down since. Again, Wynn loves inside/outside motifs, and this horseshoe-shaped club has great tables and atmosphere both inside and out. Yet the best seats are inside the not-so-secret "club within the club." Because if you are really special, you might just be lucky enough to gain access to the 85-VIP, Rihanna-approved hideaway tucked behind a secret door and lined with bookcase liquor lockers created out of vintage Louis Vuitton trunks. (How's that for opulence?)
Which brings us to the dayclub. This recent phenomenon has only really taken off in the past decade, and now become an integral part of the Las Vegas experience. Vegas partygoers (or really just partygoers everywhere) know the Encore Beach Club reputation. How to sum it up? How about, "Disneyland for adults." Since it first opened its doors, EBC (as it is colloquially known) has consistently played host to the hottest DJs in the world (electronic icons Diplo and David Guetta are mainstays) and delivered the most unparalleled embodiment of what the dayclub concept can be. This gorgeous, 50,000 square foot venue features three pools, a gaming pavilion, an exceptional sound system, private lounges, bungalows, couches, daybeds, cabanas, "lily pads," champagne showers, and every other creature comfort or hedonistic pleasure you can imagine (and even ones you can't).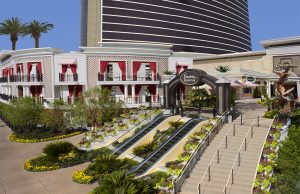 Like Everest or Vatican City, you really must visit EBC at least once in your lifetime; the women are gorgeous, the drinks actually taste good, and the music is always engaging. And if the word "dayclub" elicits thoughts of bumping elbows with throngs of drunken partygoers in a massive pool under the scorching Nevada sun while blaring music assaults your eardrums, you can rest easy. Their exceptional VIP service makes any of the aforementioned nightmarish scenarios a non-existence, allowing you (regardless of age) to unleash your inner child and let any lingering inhibitions drift away. Because, after all, isn't that what Vegas is really about? (Encore Beach Club is seasonal and runs from January to September each year. For table reservations — highly-recommended to avoid the massive lines and crowds — at either EBC, Intrigue, XS, Surrender, or Encore Players Lounge, visit wynnlasvegas.com)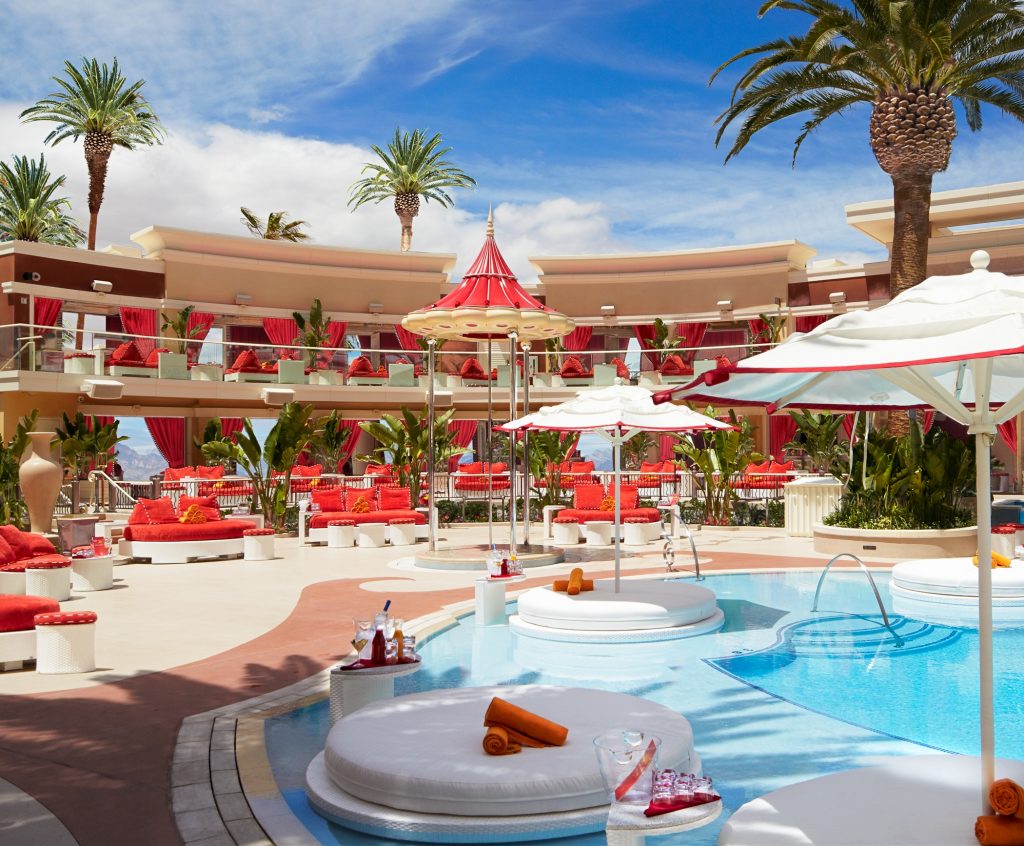 The reality is this is just a taste of what is available to be experienced at Wynn and Encore. Regardless of your desires or proclivities, this first-rate megaresort truly offers something for everyone. The food, gaming, accommodations, and entertainment are all among the best not just in Vegas, but in the entire world. At the outset I said Wynn tried to make the greatest hotel in Las Vegas history. He just may have succeeded.