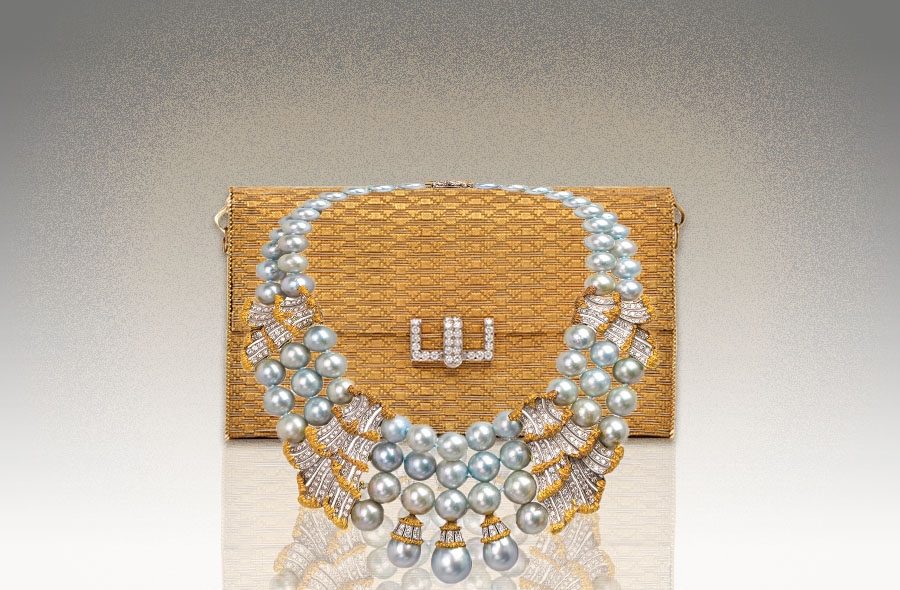 Since its founding more than two generations ago Dover Jewelry and Diamonds has built a legacy in unsurpassed standard of excellence as a leader in the world of luxury estate jewelry.
Dover Jewelry, based in Miami Florida, is an international buyer and seller of exquisite collections of luxury estate, vintage and antique jewelry, unique diamond engagement rings, rare gems, and fine certified timepieces.
Experience elegance and tradition at Dover Jewelry and Diamonds, one of the world's most reputable and exclusive boutiques online. The company's impressive collection includes world-renowned designer brands such as Cartier, Van Cleef & Arpels, Tiffany & Co., Buccellati, Boucheron, Bvlgari, Barry Kieselstien-Cord, Estefan Hafner, David Webb, Harry Winston, Krypell, Mauboussin, Oscar Heyman, Piaget, Patek Philippe, Vacheron Constantin, Jaeger LeCoultre, Frank Mueller, and many more…
With exceptional and unmatched taste, Dover Jewelry and Diamonds offers a distinguished collection that encompasses unique pieces from the Victorian, Art Nouveau, Art Deco and Vintage Retro eras as well as Contemporary designs of today.
Dover Jewelry and Diamonds pride themselves in their extensive knowledge and expertise in the domain of market values of precious stones and precious metals around the globe.
This elegant online boutique provides professional estate jewelry appraisals and evaluations. Through private and secure consultation clients can obtain expert advice with regards to the allocation, sale, trade-in or consignment of their precious assets.
With a collection that is expanding and progressing constantly, you can certainly encounter that very special and sought-after piece as an addition to your collection for adornment, a special occasion or as a secure and prosperous investment.
Dover Jewelry and Diamonds – Where you experience grandeur and elegance and find a rare piece of history.
Dover Jewelry and Diamonds
169 East Flagler Street, Suite #1120
(305) 933-5777
(877) 777-6111
[email protected]
http://www.doverjewelry.com/