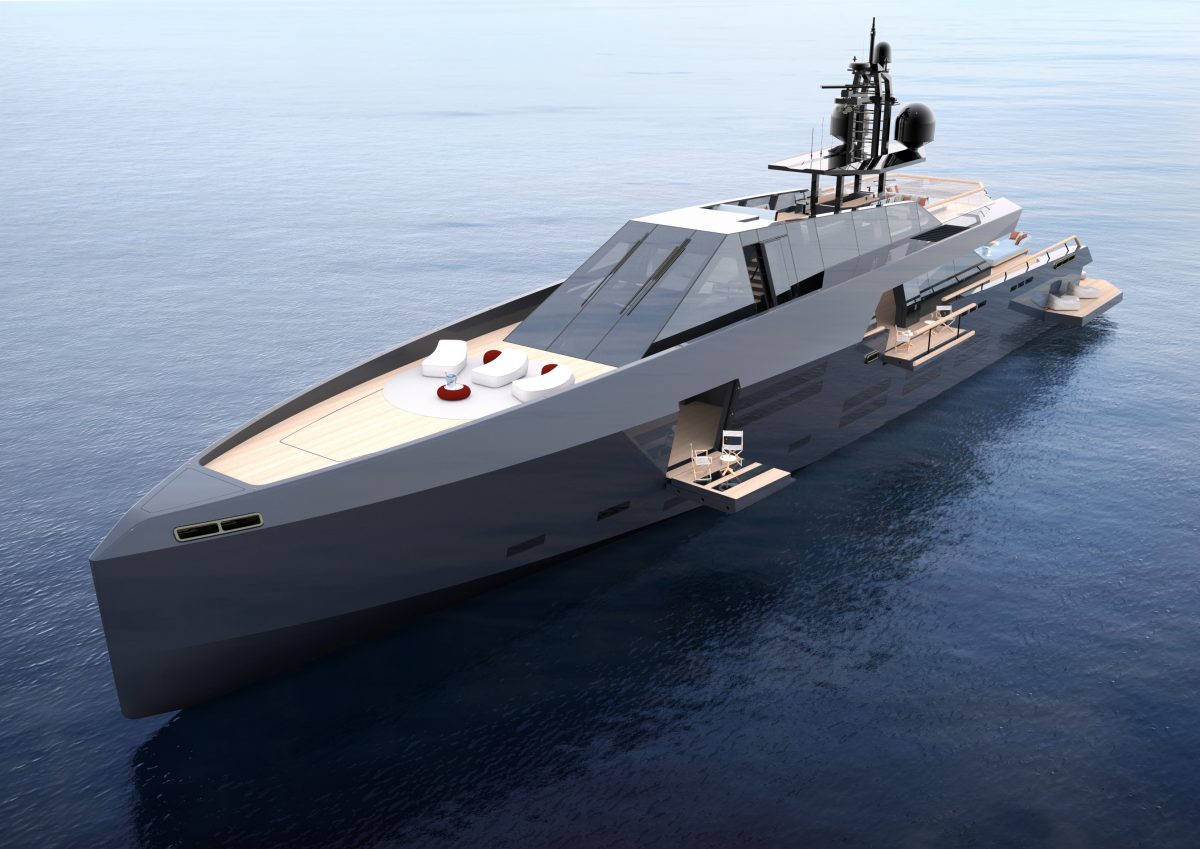 Earlier this year, superyacht company Wally was acquired by the Ferretti Group. The initial result of that magical marriage is the 165 Wallypower. Designed by the renowned Espen Øino and Wally founder Luca Bassani, the 50-meter Mediterranean cruiser encompasses the Wally brand of style and class.
Design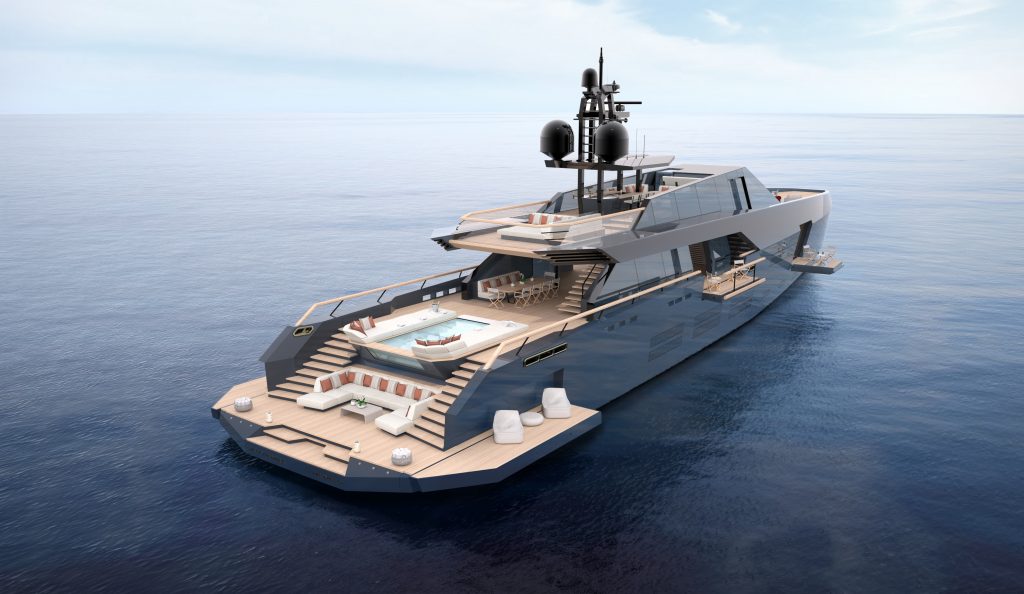 With a sharp, angular look, the 165 Wallypower doesn't stray too far away from its predecessors while at the same time being at the contemporary forefront. The open deck format features a 15-meter sundeck with a large raised sofa, high glass bulwarks, and a central U-shaped bar. Accommodations for 10 guests ensure that ocean lovers have plenty of room on the high seas. The owner's stateroom is perfectly positioned on the main deck, while four additional guest suites are nestled on the lower deck.
Crew and service areas rest towards the bow and a crew of 9 – 10 can comfortably settle into the yacht's considerable crew area below deck. The main deck also introduces a dining area with double fold-down balconies, a large saloon, and a swimming pool complete with bordered sun pads. Staircases on both the port and starboard sides lead to the beach club aft, with extensions enhanced by fold-down bulwarks. The natural flow of the interior provides an indoor-outdoor lifestyle with a focus of being close to the water at all times.
Technology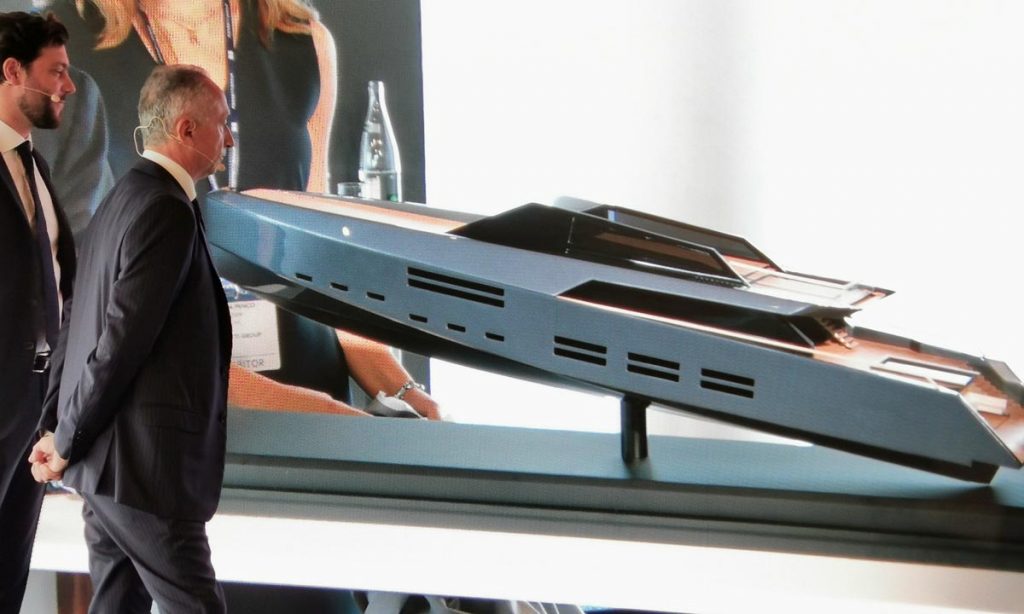 Imagine cruising the open seas of the Mediterranean at 30 knots. The 165 Wallypower gives a smooth run without the constant wave-slam that comes with inferior yachts. Diesel engines and waterjet propulsion thrust the yacht to its high speeds while the superior hullform pierces the water fluently. This type of innovation is what has pushed Wally to the top of the class. With this type of speed and power in a medium-range yacht, the 165 Wallypower can quickly jet guests from Croatia to Corsica or Malta to Montenegro.
Style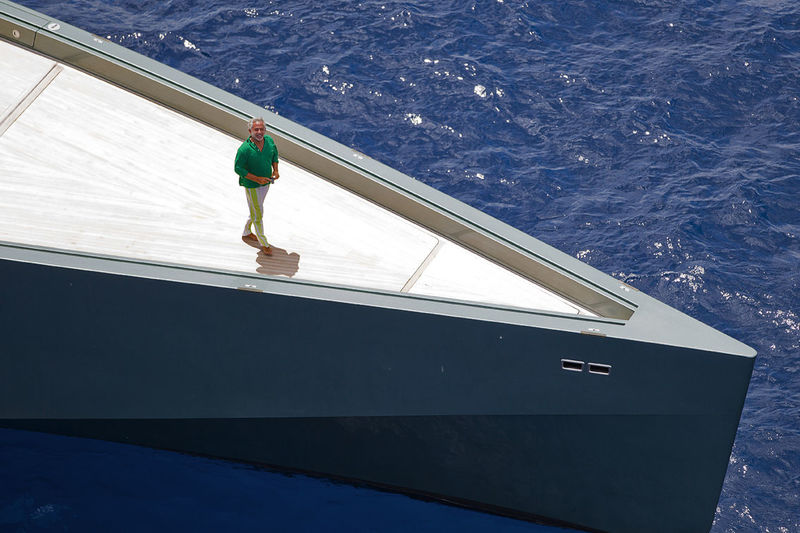 When one thinks of a Wally designed yacht, there is a certain signature style that comes with it. The sleekness of the 165 Wallypower certifies that style lives on. The deck equipment and railings are kept to slightest form. This look provides for the uncluttered lines that you would come to expect from the brand. The naval architecture and design includes an inspiring open deck set for modern times. Even the tenders are out of sight being concealed in an immense garage beneath the foredeck.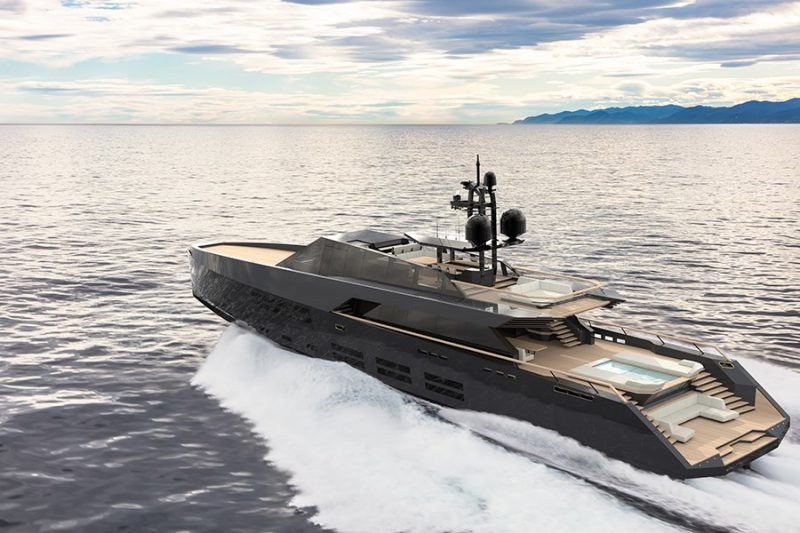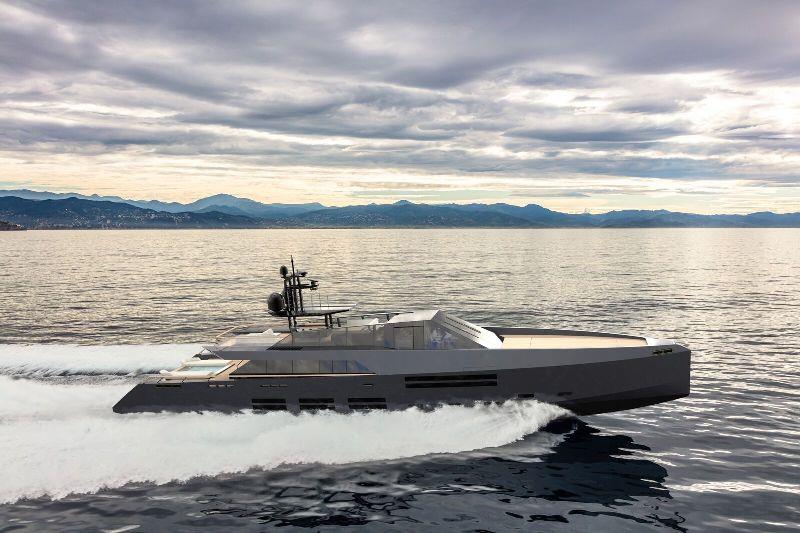 Whether looking to purchase or charter a superyacht for Mediterranean cruising, the 165 Wallypower is a contemporary medium-range yacht that embraces design, style, and efficiency.