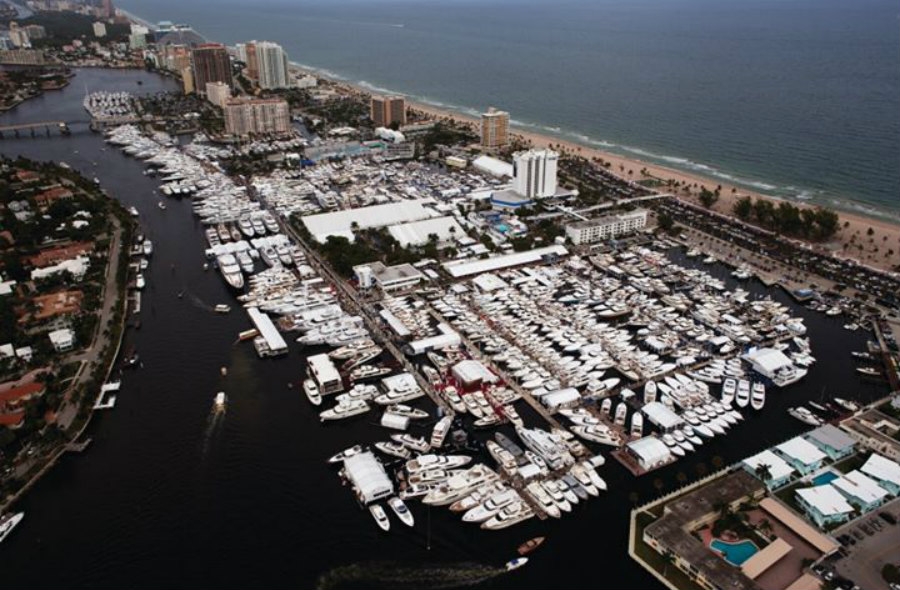 WHAT: Fort Lauderdale, Fla., the "Yachting Capital of the World," hosts the 53rd annual Fort Lauderdale International Boat Show from October 25-29, 2012, attracting an international audience of hundreds of thousands of boating enthusiasts to the largest in-water boat show in the world.
Covering six locations with more than 3 million square feet of space, the show's network of water taxis, riverboats and shuttles transport visitors to see the amazing array of boats ranging from astonishing super-yachts to fishing boats, runabouts and boats for every budget. Attractions for the whole family include an exciting schedule of fishing and boating seminars and workshops for adults and children of all ages.
WHERE:
Six locations connected by a convenient land and water transportation network. Boat show headquarters are at the Bahia Mar Fort Lauderdale Beach Hotel & Yachting Center, with additional exhibits at the Hall of Fame Marina, Las Olas Municipal Marina, Hilton Fort Lauderdale Marina, Sails Marina, and the Greater Fort Lauderdale/Broward County Convention Center.
WHEN: Oct. 25 through Oct. 29, 2012
Thursday, Oct. 25 (Prime Time Preview) 10 a.m. – 7 p.m.
Friday, Oct. 26 10 a.m. – 7 p.m.
Saturday, Oct. 27 10 a.m. – 7 p.m.
Sunday, Oct. 28 10 a.m. – 7 p.m.
Monday, Oct. 29 10 a.m. – 5 p.m.
MORE INFORMATION:
The Fort Lauderdale International Boat Show® is owned and sponsored by the Marine Industries Association of South Florida and managed and produced by Show Management. "Like" the Ft Lauderdale International Boat Show on Facebook at facebook.com/fortlauderdaleboatshow, follow the show on Twitter at twitter.com/boatshowupdates, and tune into Boat Show TV at youtube.com/showmanagement. For more information, call (954) 764-7642 or (800) 940-7642, or visit ShowManagement.com.
The 53rd Annual Fort Lauderdale International Boat Show