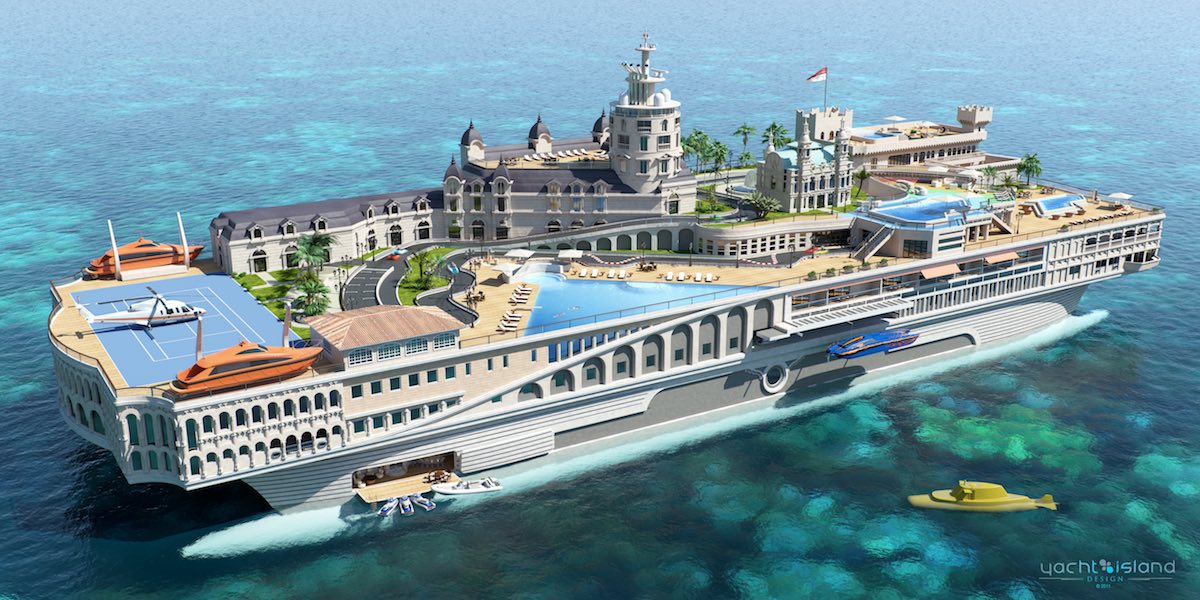 A sovereign city-state located in the French Riviera, Monaco is known as a "billionaire's playground" for its lavish lifestyle, beautiful architecture, high-end casinos, and love for its famous annual street circuit race, The Monaco Grand Prix. The city also draws thousands of tourists every year, looking to soak in the stunning Mediterranean views and take a yacht ride through one of its many gorgeous harbors. Recently, Yacht Island Design, a boating design firm known for its out-of-this-world yacht concepts, has taken on a new project inspired by this French paradise's luxury appeal, and there's no other idea quite like it on the market today.
The Streets of Monaco is a 508-foot-long superyacht concept that has all the amenities of this beloved French province, wrapped into one over-the-top vessel. If built, it can house up to 16 guests and a crew of 70 to ensure a top-notch, individualized service experience for everyone onboard—all while cruising at a comfortable 15 mph at sea. What distinguishes this boat design from the rest, however, isn't just its Mediterranean-style façade or its impressive size. The Streets of Monaco will deliver just what its name suggests—all the comforts and beauty of Monaco, including an onboard casino, racetrack, and stylized interiors that mimic the city's iconic surroundings.
High Life on the High Seas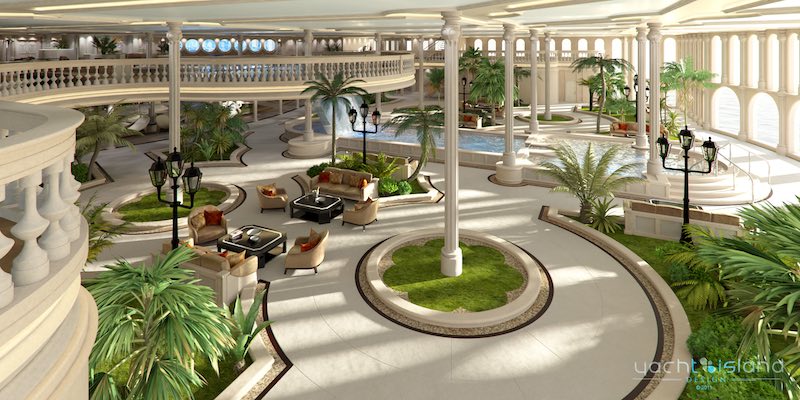 When it goes into production, this imposing yacht will be from top to bottom an homage to the sumptuous beauty of Monaco. All of the must-see landmarks have been integrated into the boat's clever design. Rooms inspired by everything from the Hotel de Paris to Lowes Hotel to the Monte Carlo Casino can be found throughout the vessel's sprawling interior, and the Grand Atrium and Oasis areas offer airy foyer-like spaces that center the vessel's living space and make passengers feel as though they never left land. The boat's four decks contain a variety of living areas, each with Monaco-inspired interior designs, with lavish colors and ornate decorations that offer a slice of paradise and amazing ambience while away at sea.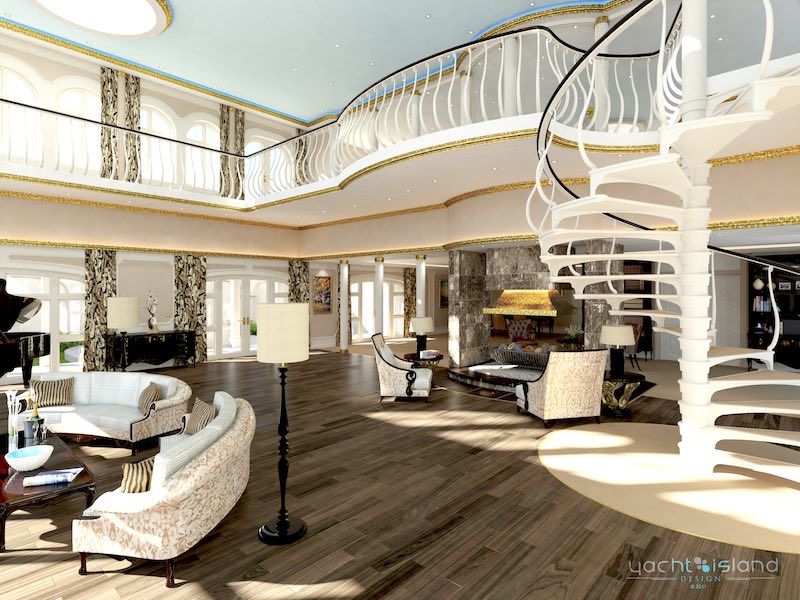 The deck of the ship is home to several sparkling swimming pools, overlooking the high seas, and of course, what over-the-top yacht wouldn't come equipped with a helipad and a tennis court? Perhaps The Streets of Monaco's most innovative concept, though, is its indoor racetrack, which allows up to three passengers to get out their checkered flags, hop in a go-kart, and race each other to their heart's content. The boat's exterior also reflects the towering roadways of Monaco, with its white colonnades, soaring arches, and castle-like structures. Inside, passengers can also ascend from the pool area via a marble staircase up to the ship's spa area, where everyone onboard can melt their cares away with a massage or time in the sauna. This yacht concept—a marvel of modern engineering—is for owners who want to turn heads, and spark imaginations, while sailing into any harbor.
A Billion Dollar Investment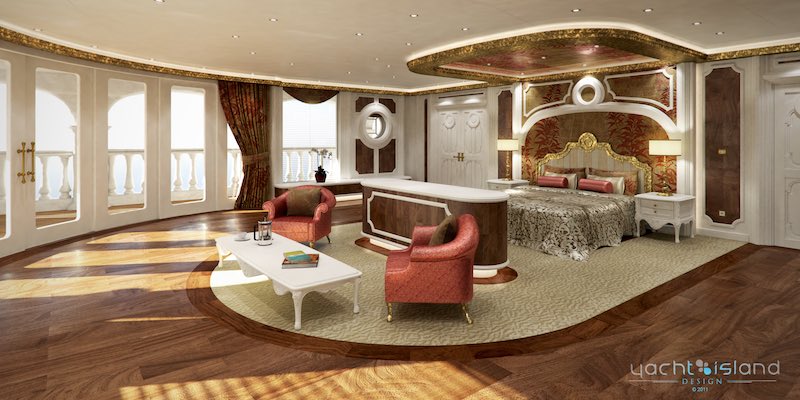 The Streets of Monaco may look like an extension of this celebrated French province adrift at sea, but its staggering price tag is also reflective of the high-end residents and clientele who live there. At a staggering one billion dollar estimated production cost, this superyacht is only for the most well-to-do investors, who want to spend some serious time away from the cares of land-living and get lost at sea—if only for a while. Purchasing this yacht is like buying a floating estate, however, offering a dance hall, thousands of square feet of cozy living space, and sundecks with private jacuzzis, among other things. For the world's wealthiest—and luckiest—patrons, this Monaco dreamboat, and all of its stunning features, can become an enviable, larger than life reality.