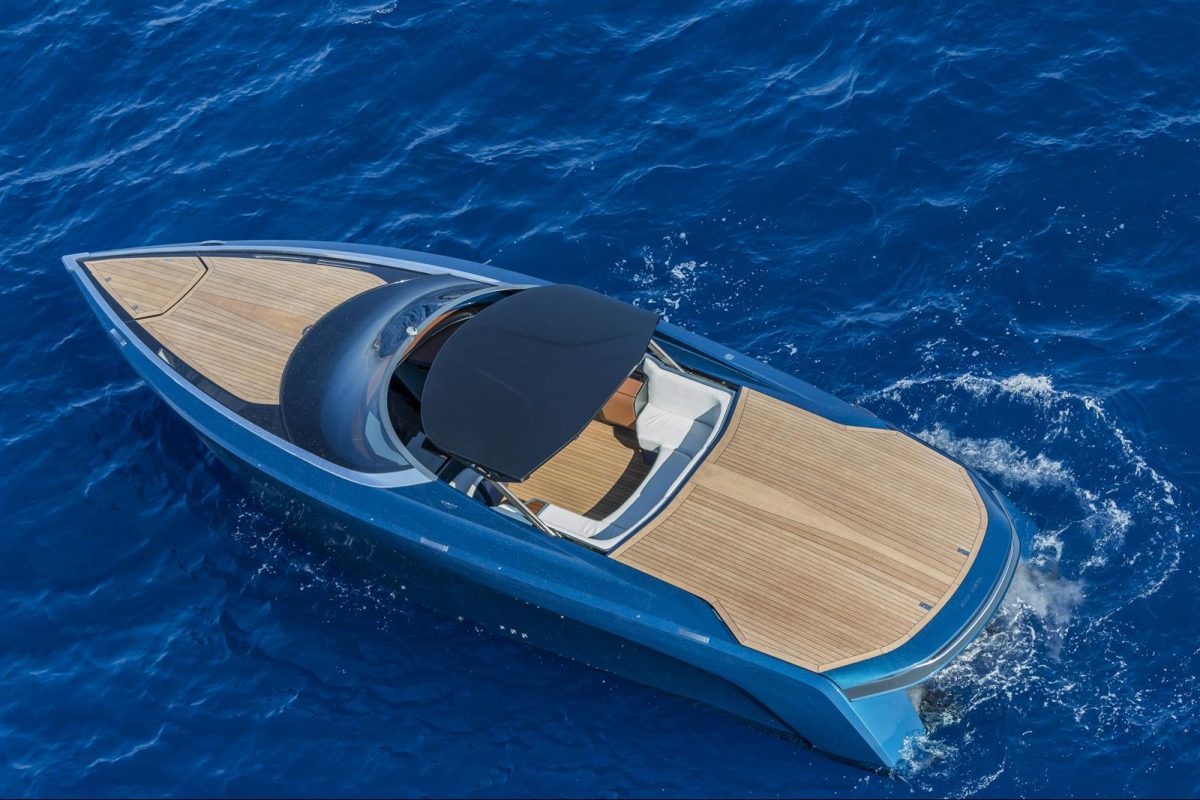 In a move that's sure to impress affluent supercar and yachting aficionados alike, Aston Martin — the British brand that's become synonymous with the likes of one very not-so-secret agent — has once again made waves across the luxury industry with their latest creation, the AM37. This stunning luxury boat is Aston's first crack at conquering an oceanic landscape that for decades has been dominated primarily by watercraft manufacturers.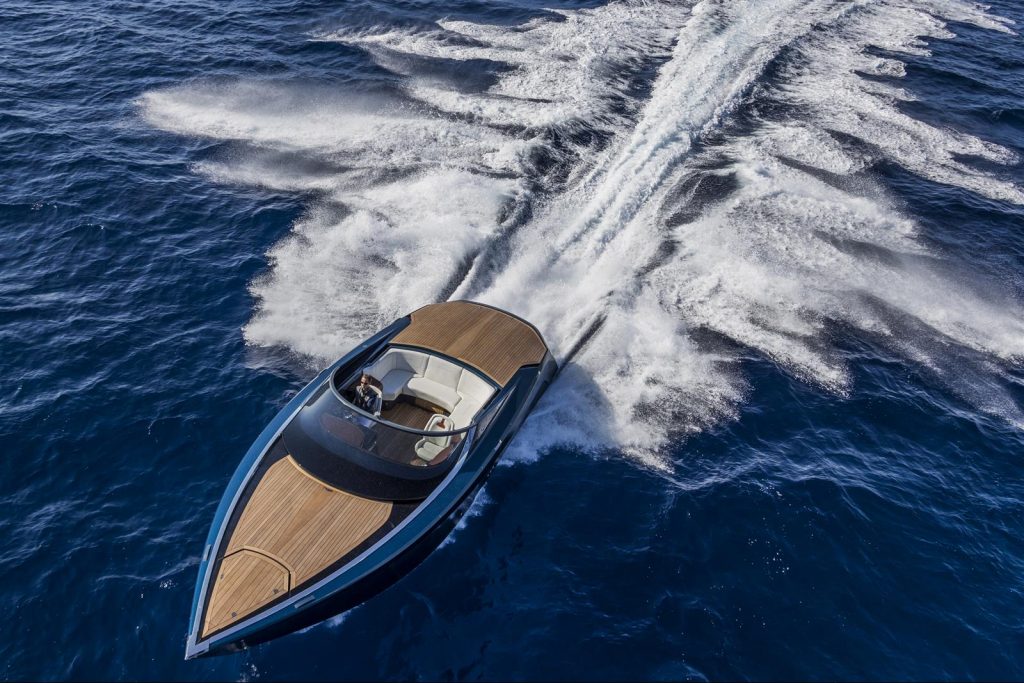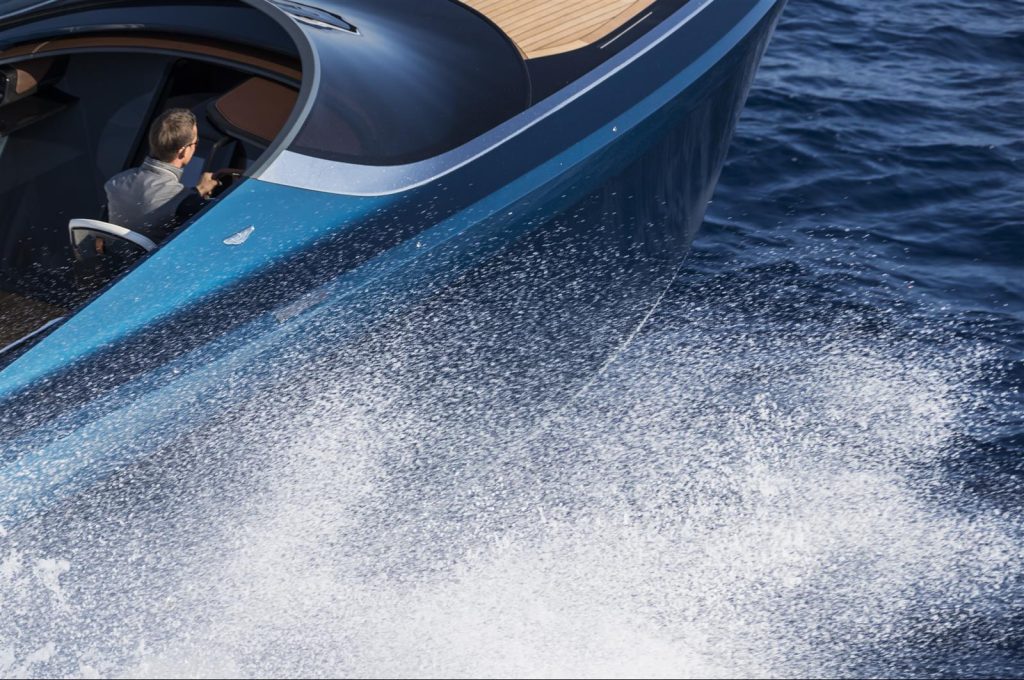 Unveiled last September at the Monaco Boat Show to much awe, the AM37 represents a new leap in boating design. In a move perhaps at least somewhat influenced by the industry's widespread acclaim for fellow luxury automaker Mercedes' Silver Arrow yacht concept, Aston has absolutely spared no expense in the design and implementation of their latest creation.
The esteemed sports car brand teamed up with distinguished boat builder Quintessence Yachts to launch their first venture into the world of water-sports. Measuring in at 37 feet (hence the name), and offered with an optional twin-520hp, V8 powertrain configuration capable of speeds in excess of 50 knots, the $2 million AM37 intends to make a serious mark on the small yacht market.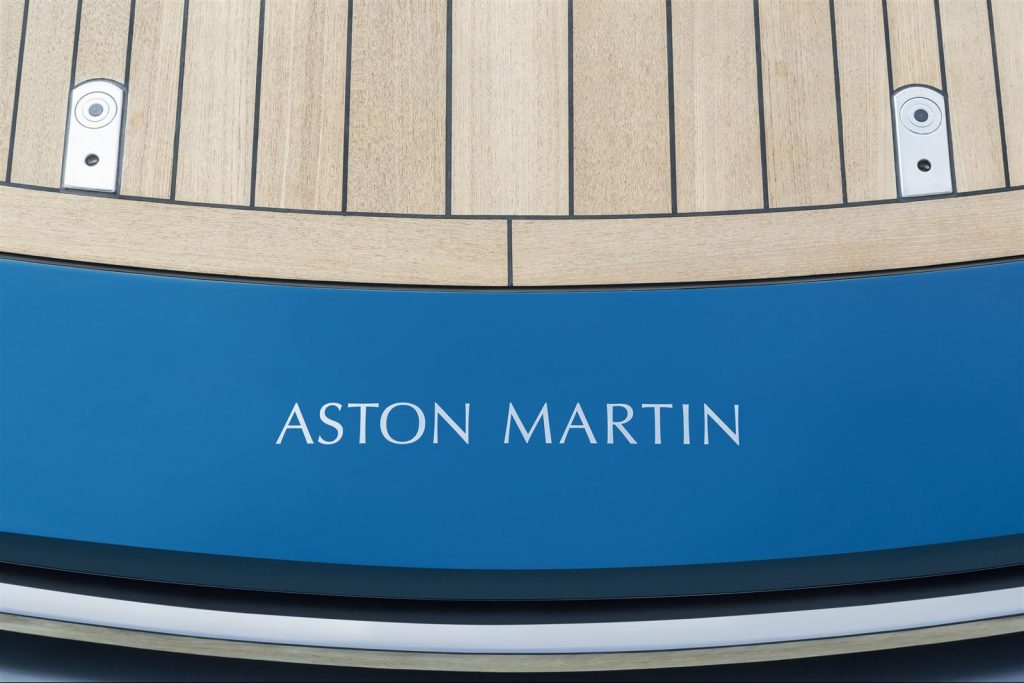 But as with any of their highly-respected vehicles, no Aston Martin would be complete without that extra splash of luxury that ultimately makes the machine noble enough to wear the Aston emblem. I suppose then that it should go without saying that when the AM37 concept came afloat, there was just as much emphasis on delivering the absolute best in interior and overall aesthetic design as there was on performance — especially considering that discerning Aston Martin owners have come to expect nothing less from the brand.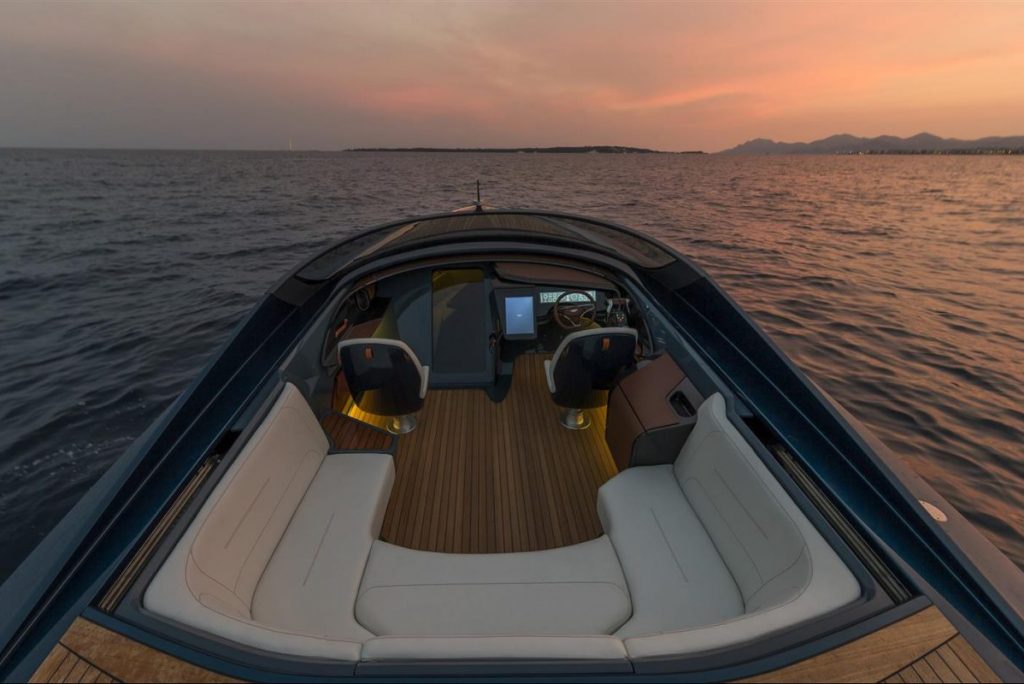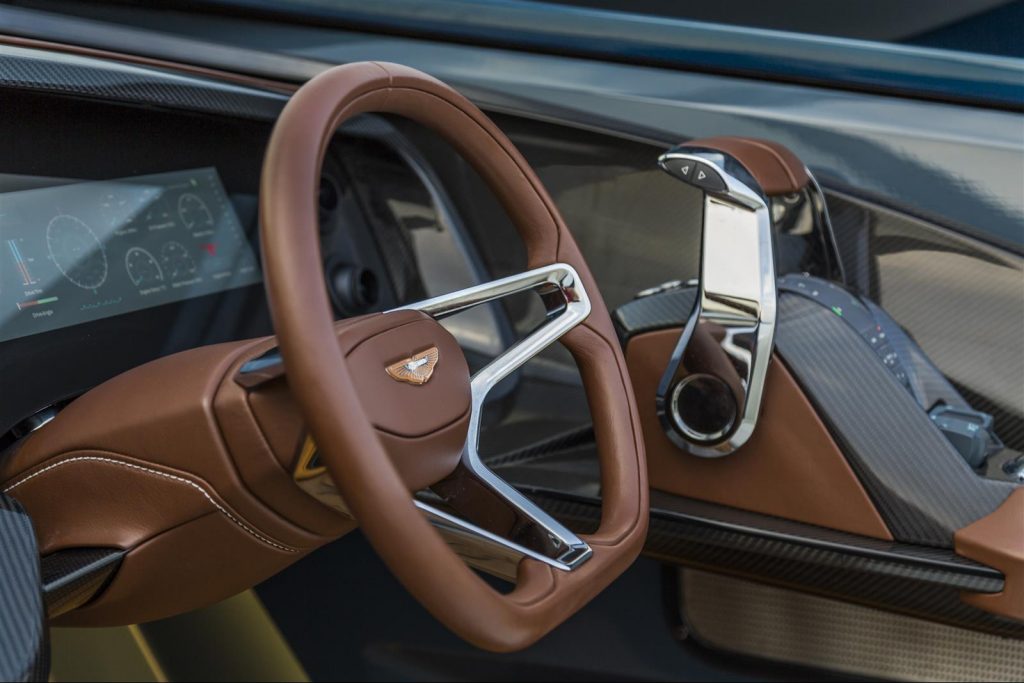 From the single-piece curved glass windshield and hand-stitched leather and carbon fiber trim to the mirror-polished steel features and astounding three-spoke steering wheel design, the AM37 is yet another stunning example of luxury auto turned luxury bravado. Furthermore, the vessel comes with its own three-part folding carbon fiber sliding roof system that deploys from the rear teak engine hatch to offer shade and protection from the elements in the form of a bimini top.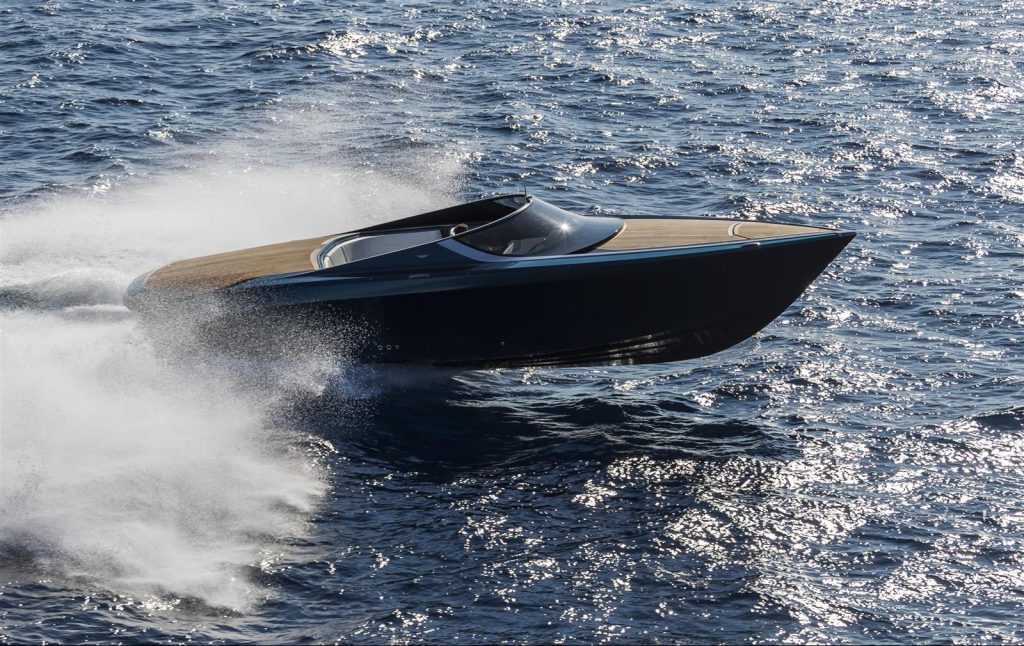 The luxurious and elegant go-boat offers three different high-performance engines and will comfortably accommodate eight passengers in the cockpit with additional cabin space for overnight stays and below-deck amenities that include air conditioning, a bathroom, microwave, and coffee maker.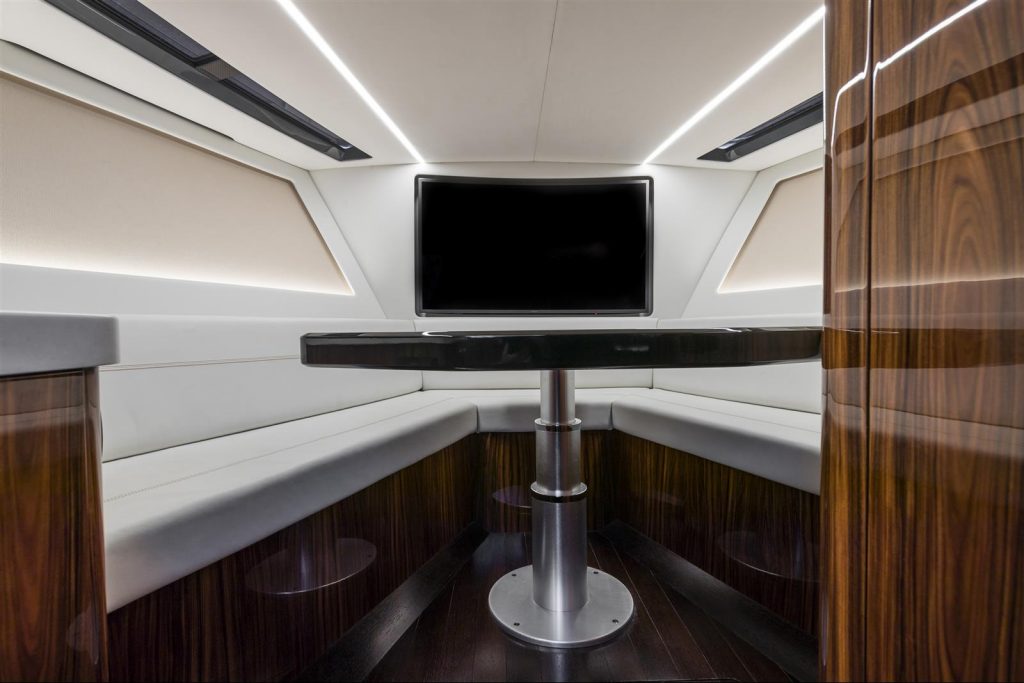 And while you can choose from a variety of different options when purchasing your next high-performance speedboat or ultra-luxe day cruiser, there's no doubt that when it comes to hitting the waves in style, the AM37 is certainly a contender looking to add a splash of enthusiasm to your next boat buying endeavor.