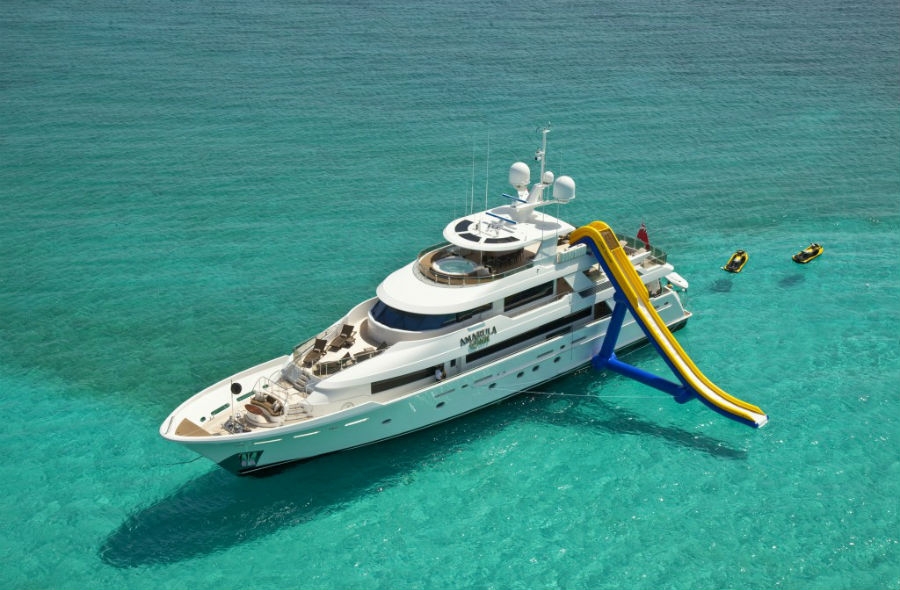 Northrop & Johnson yacht charters are the perfect way to luxuriate on the water in award-winning comfort.
Our spacious, private yacht charters combine optimum elegance and comfort, whisking clients off to the most exotic destinations in the world. Northrop & Johnson delivers a tremendous selection of yacht rentals and luxury yacht charters. Our fleet offers a range of yachts for charter, from exquisitely cozy schooners to spacious, fully-staffed vessels with crews trained to cater to a passenger's every need.
We accommodate owners who wish to offer a yacht for charter as well as clients who seek yachts for charter for private parties, special events and excursions. With more than 50 years of delivering world-class yacht charters to clients all over the world, Northrop & Johnson has built a reputation as a premiere service for yacht boat charters.
This spacious 40m Westport with beautiful warm interior, large deck space with water misters, Zero Speed Stabilizers, On deck Jacuzzi, Kaleidescape, Master on main deck, Wifi, Waterslide, Sea Doo's, towable 32' Contender with fishing gear, snorkel gear, and many more water toys for a fun charter in the Bahamas!
130' (40m) :: Westport :: 2011 :: $120,000 per week plus expenses
Winter: Caribbean :: Summer: West/East Mediterranean :: +1 954 522 3344 :: [email protected]