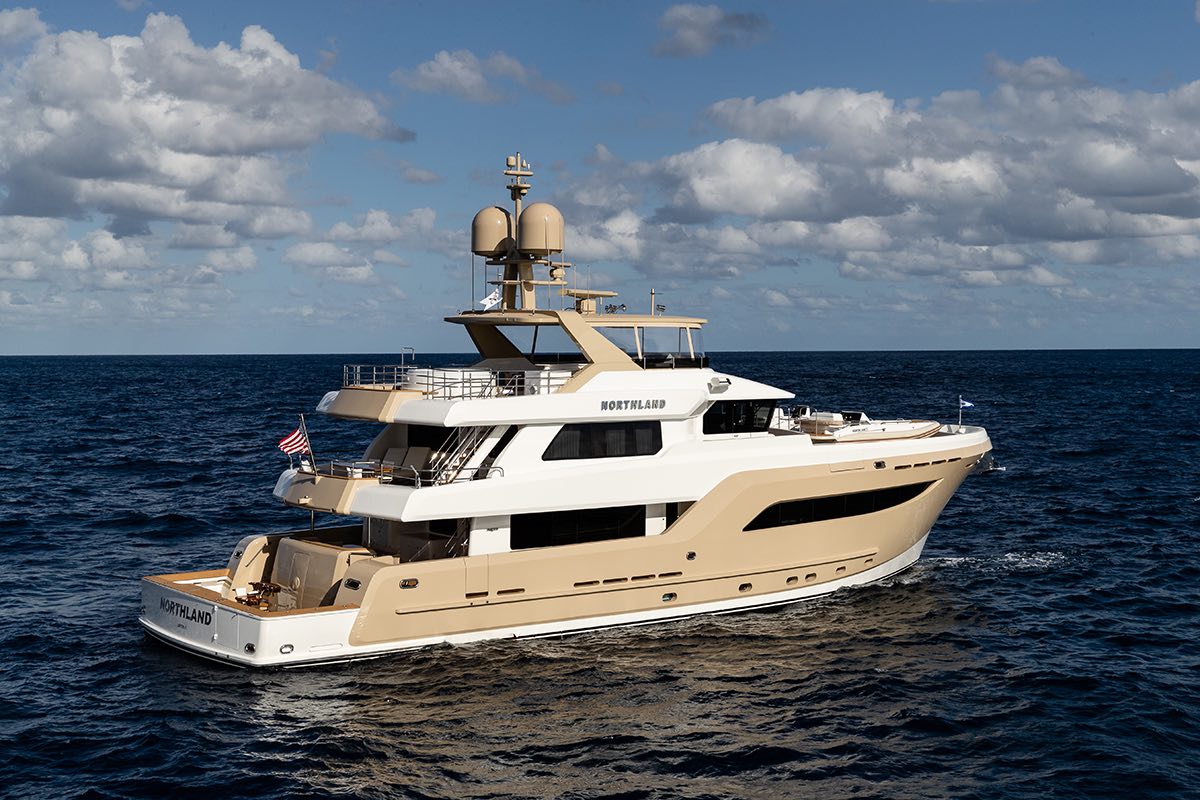 A custom yacht is the pinnacle of luxury. One look can take your breath away. Step aboard and set off and you'll tap into a new form of excitement, with inspiration and thrills to last a lifetime.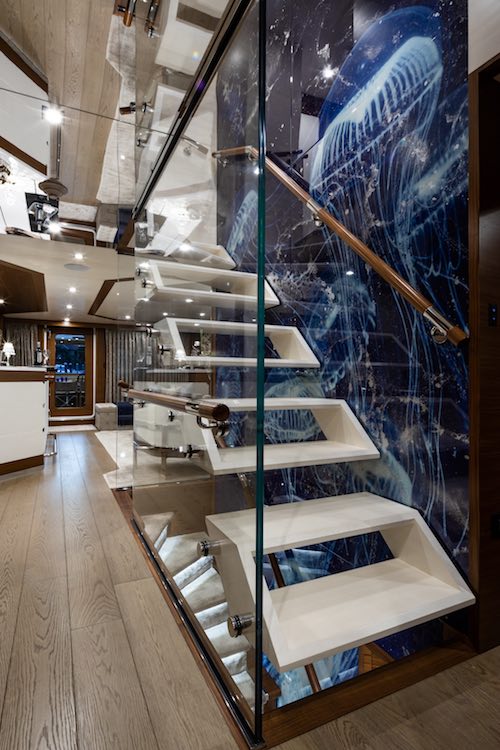 Those looking for the right guide to help them access this exclusive club will find what they seek with Burger Boat Company, one of America's oldest and most respected yacht builders.
Building a custom yacht is an opportunity for adventure seekers to work hand-in-hand with Burger and its team of expert designers. It's a relationship of trust and collaboration to explore each owner's unique requirements. It's a rapport developed with the craftspeople and artisans to help an owner establish and execute a creative vision. It's the joy of partnership that brings a one-of-a-kind dream to life, ready to whisk you and your guests away.
And that's the opportunity available; a yacht is created not just for the design you envision, but for the experience you crave.
Burger knows how to lead those seeking adventure in a yacht that is built with unrivaled precision.
This isn't a model – it's personal.
For some, that starts with a blank sheet of paper.
Burger's delivery of NORTHLAND, a 103'-06" steel and aluminum superyacht, gave the owner precisely what he had been looking for, a yacht designed to withstand the rigors of long-range journeys at sea, with a dedicated cockpit that makes it perfect for fishing the worlds sportfishing hotspots. After being unable to find a yacht that met those requirements, the owner worked with award-winning designer Luiz de Basto to give the owner precisely what they sought – a custom yacht design. Burger built and delivered their unique dream, NORTHLAND, an icon of collaboration between owner, designer and builder that is rich with luxury and amenities. This stylish, contemporary yacht has already taken the owner to exotic destinations including Tahiti, Australia, New Zealand and more – and back again.
From vision to sketch to fully realized majestic explorer, get an up close and personal tour of NORTHLAND.
For many, custom starts with options.
For each new yacht owner, the motivations, requirements and desires are different. Some seek an escape to the world's most breathtaking settings, or an heirloom their family will enjoy for generations. Whatever the motivation, there are a number of luxurious concepts that a potential yacht owner can explore with Burger when they are ready to begin their journey.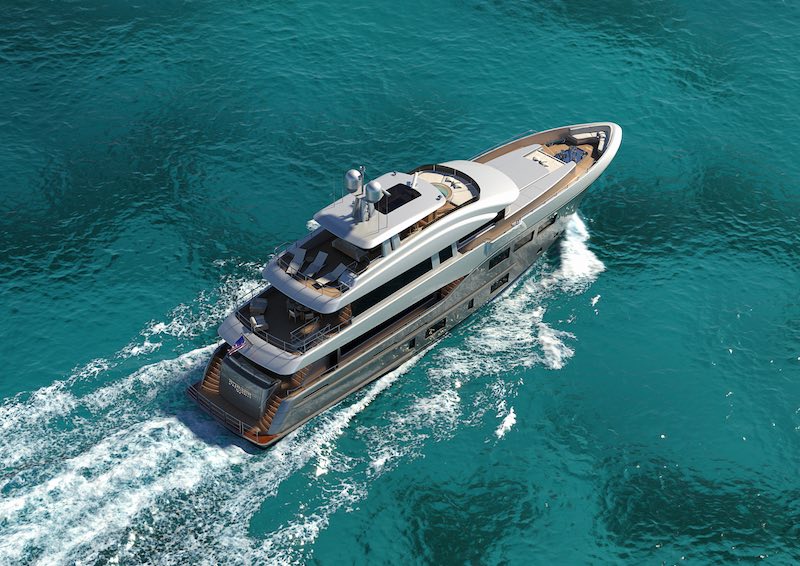 Burger's yacht concepts help an owner explore what inspires them as they work with the Burger Design Team to refine their vision. Explore these designs, from the new Burger 120 Raised Pilothouse Motor Yacht to the Burger 122, 144 and 214 Tri-Deck Motor Yachts.
For others, there's joy in taking the helm of their own cruiser.
Recent offerings from Burger are perfectly suited for those in search of a yacht they can pilot themselves, one that breaks the mold of production yachts to deliver luxury, style and control. The new Burger 50 Cruiser is currently in build and is available for purchase, with delivery in the spring of 2021. The Burger 50 Cruiser is a powerful and luxurious aluminum cruiser developed in conjunction with Vripack Naval Architects and features an exquisite interior designed by De Basto Designs. The owner will enjoy a cruising speed of 26 knots and a top speed of approximately 31 knots in comfort.
Burger has also recently introduced its new Burger 63' Sportfishing Motor Yacht. Built for the thrill of the chase, this sleek and sporty yacht features a dedicated fishing cockpit, a soaring flybridge, and classic lines that evoke timeless Burger quality. This yacht is an ideal option for open-water fishing and adventure sports. Like the Burger 50 Cruiser, the owner of this stylish yacht can take the helm themselves to chart an adventure into open waters. The interior features three ensuite staterooms, unobstructed views in the open salon/galley area, and exceptional exterior spaces for entertaining friends and family.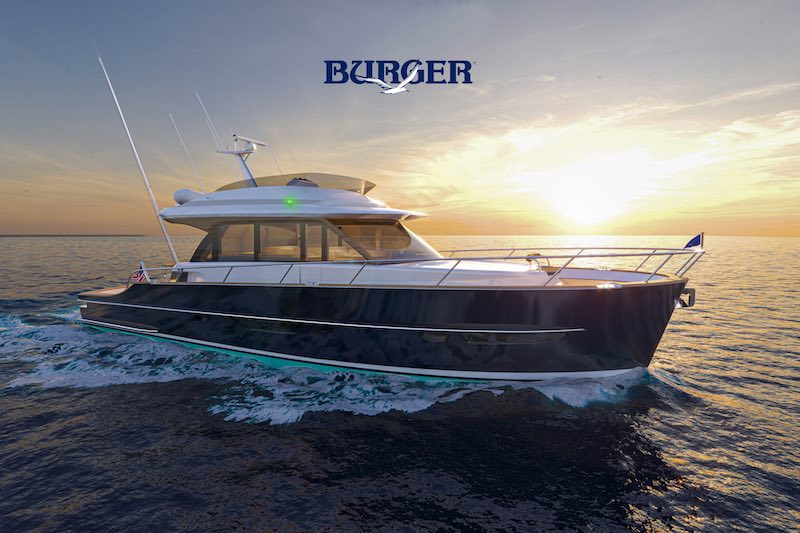 When a yacht is designed to your exact vision, like a dream of your own personal design requirements and travel ambitions, it's the pinnacle of luxury.
You can board your own private creation to escape or to explore the far reaches of the world. You can live a life without limits in a yacht your builder's design team has custom made just for you, in whatever style you desire; palatial, contemporary, classic, designed for the fun of entertaining or designed for expeditions on the high seas. You can feel the joyous freedom of island hopping across the waters of the Caribbean in an icon you've created that defines your own personal luxury experience.
Design for the style, yes, but with an eye on experience.