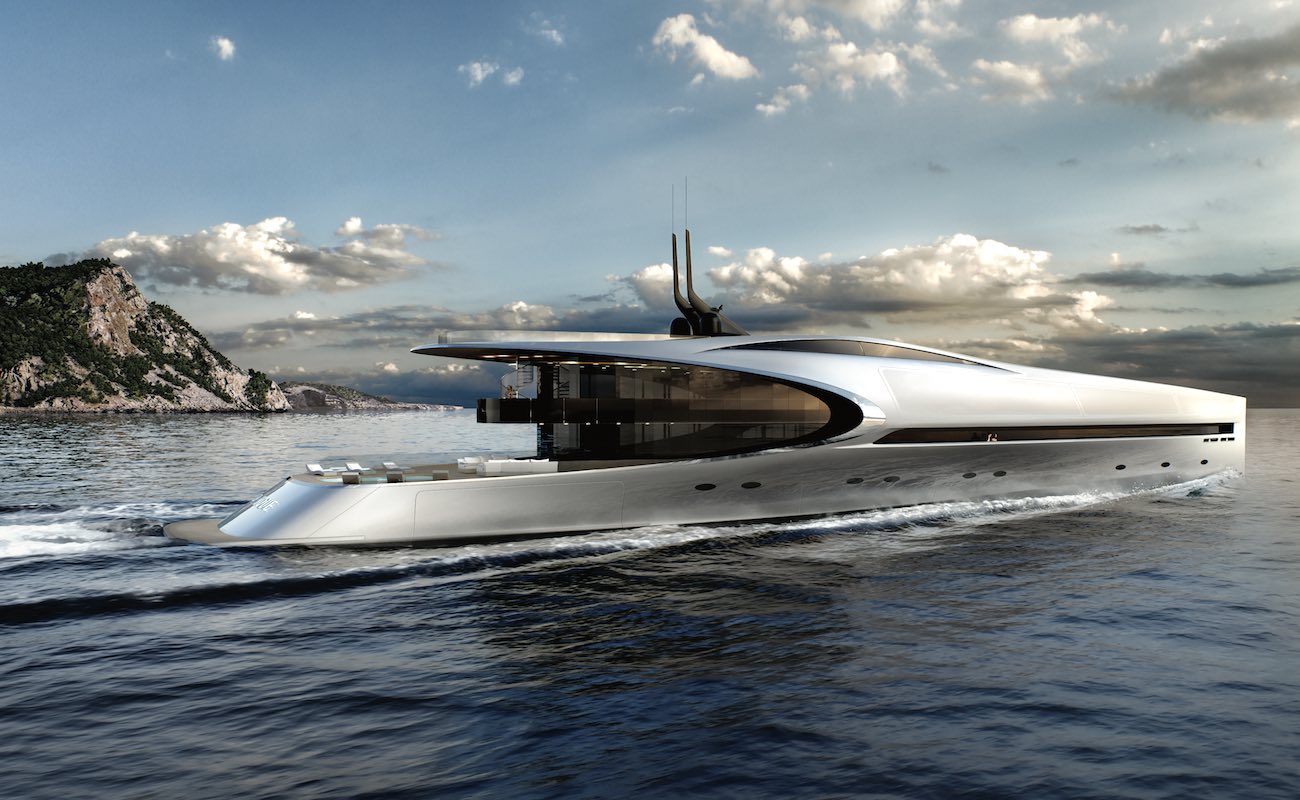 Denison Yachting, a leader in the yachting industry with a family legacy dating back to 1948, turned to the aviation industry for inspiration for its futuristic new concept yacht, the 71-meter Project UNIQUE. The company commissioned SkyStyle, an international design studio that specializes in advanced aviation conceptual design to leverage the unique synergy between aviation and yachting to create the new concept. SkyStyle's lead designers, Lucas Colombo and Max Pardo, gained expertise working with aviation giants such as Boeing to test the boundaries of what is possible in an aircraft cabin and are now applying their design skills to the yachting industry.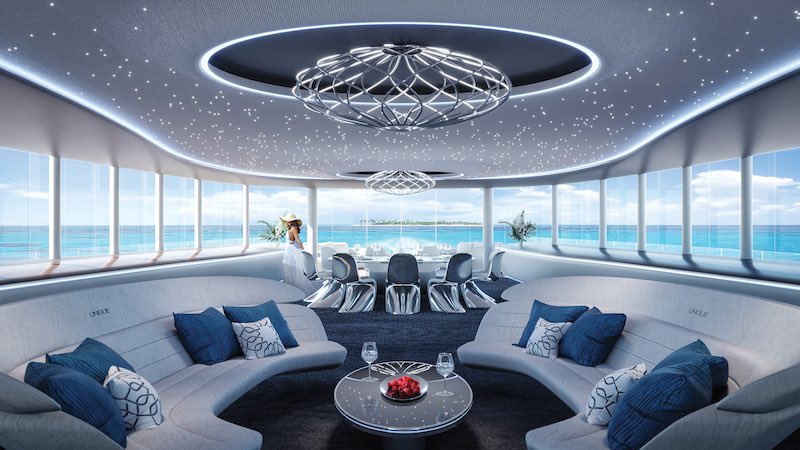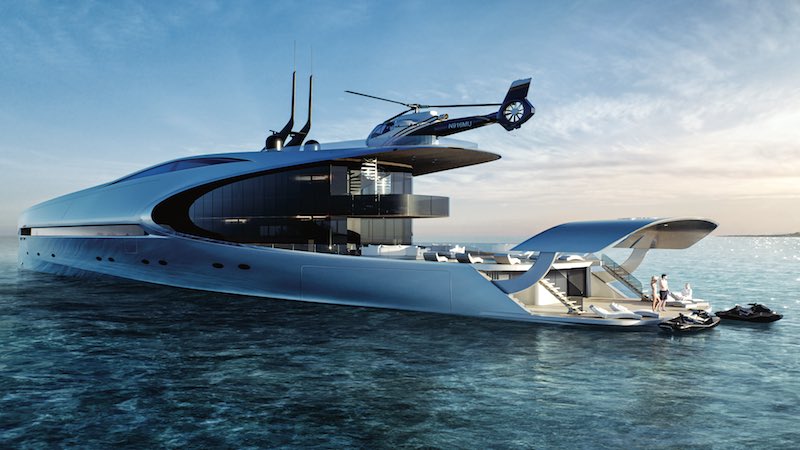 Designed for cruising the ocean in style and speed, Project UNIQUE features a sharp, pointed bow and three-dimensional surfaces. The yacht's interior is optimized to enable guests to fully connect with the ocean environment, thanks to spacious glass panels that surround the social areas. As another innovative feature, the opacity of these surfaces can be regulated to set the mood or to increase privacy or transparency. Among the yacht's many other amenities are a sky lounge sundeck, jacuzzi, touch-and-go helipad and a plunge pool with an automatic cover. Guests can easily move from one deck to another, either by using the elevator or the wraparound central staircase.
Project UNIQUE's fully-equipped private suites can accommodate up to 12 guests, including four cabins, one VIP suite and one owner's master stateroom. The owner's deck is thoughtfully designed with an illuminated ceiling that can be set to open automatically to let in refreshing ocean breezes.
For relaxation and entertainments, guests can visit the gym, sauna, 12-seat theater or billiard/bar room. But this is only the beginning. The spacious dimensions of the yacht make it possible for its layout to be customized to meet the needs and wants of its owner.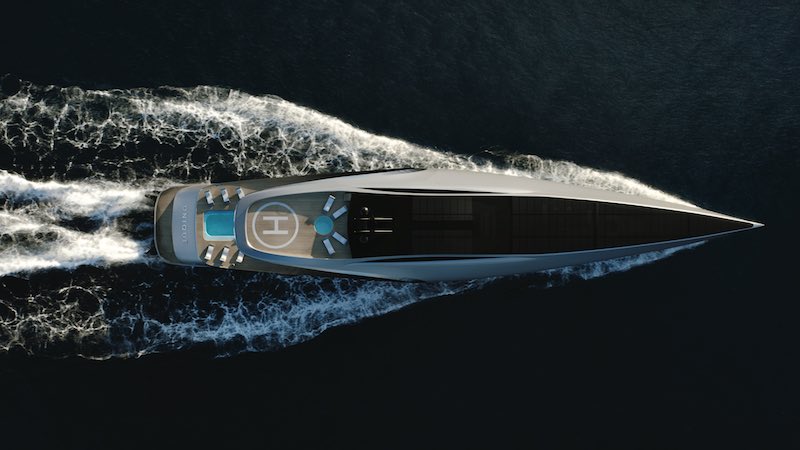 This spectacular concept yacht offers another level of flexibility.
"With Denison presenting this groundbreaking design, it allows a client to approach multiple shipyards to gather quotes to help develop and make this project a reality without being tied to a particular yard," says Denison broker Alex G. Clarke. The challenge is to find a shipyard that can understand this vision and the client's goals—both as an individual and in their business/personal use of the yacht. We look forward to playing a small role in making this dream come true."