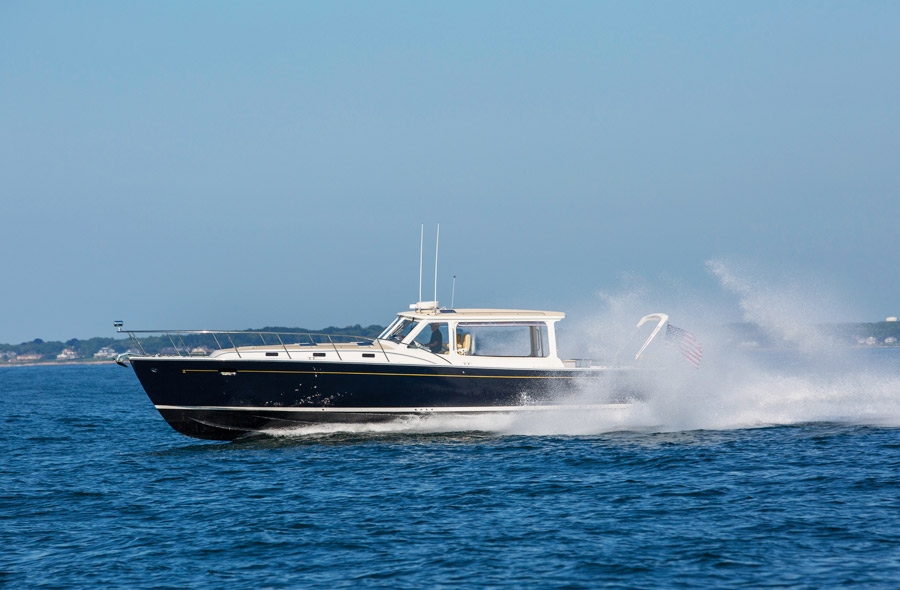 MJM Yachts was founded in 2002 by sailor Bob Johnstone of J Boats Inc. — the world's leading brand of performance sailboats, with over 13,000 built.
Bob is known locally in Maine as having been Commodore of the Northeast Harbor Fleet and a three-time winner of the Maine Retired Skippers Race. In his pursuit of powerboat perfection and performance, he's partnered with yacht designer Doug Zurn to achieve their primary goal: a patented, attractive and distinctive look for the brand.
In an attempt to further elevate the bar for quality powerboat construction, the two men enlisted hi-tech builder Mark Lindsay, of Boston Boatworks. As Soundings technical editor Mark Sorenson commented, "MJMs are built like the Boeing Dreamliner…they could last 100 years!" These boats are lighter and stronger, built to overcome resistance with less horsepower. They feature a pre-preg, vacuum-set, oven-cured epoxy; and a Kevlar, Eglass and Corecell composite which makes them better handling, more fuel efficient, faster for the horsepower applied and more stable from a lower VCG.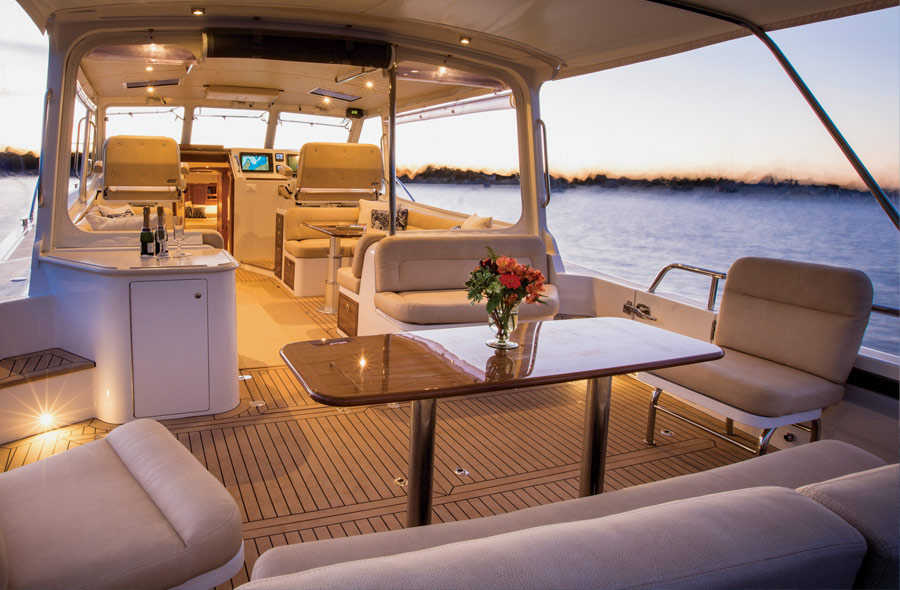 The new MJM 50z and 40z are the only Down East-styled powerboats of any size to earn ISO CE Mark certification as Category-A Ocean, the highest rating for seaworthiness and stability available. First they featured IPS joystick docking, and now the 50z is the first production yacht to have a Seakeeper gyro stabilizer installed as standard equipment. To put it simply, powerboating will never be the same.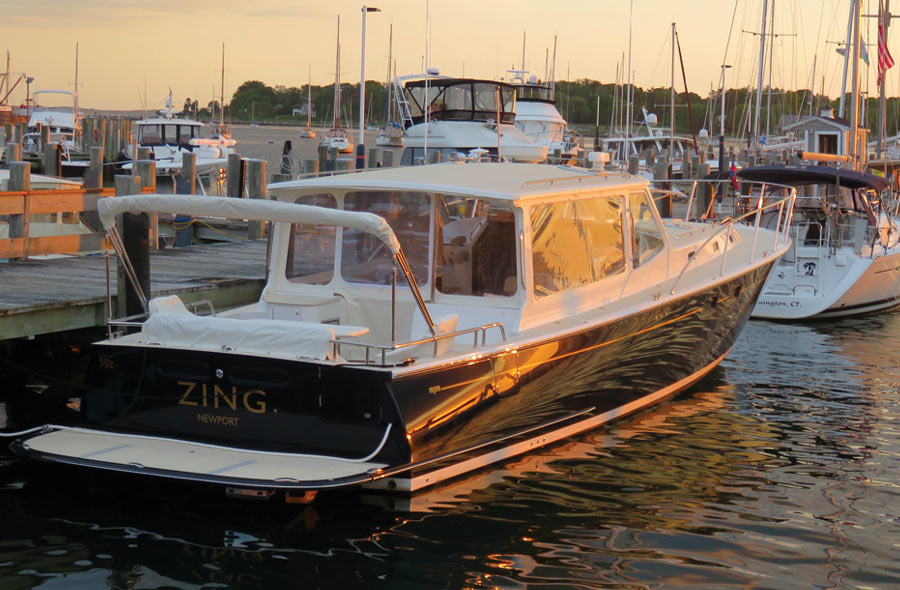 MJM's Boston Boatworks has just moved into a new purpose-built boat plant and service center in Charlestown, MA complete with a travel lift well and a new marina to sea trial all boats before delivery. They continue to make the finest, most luxurious and most technologically advanced motorboats in the world.