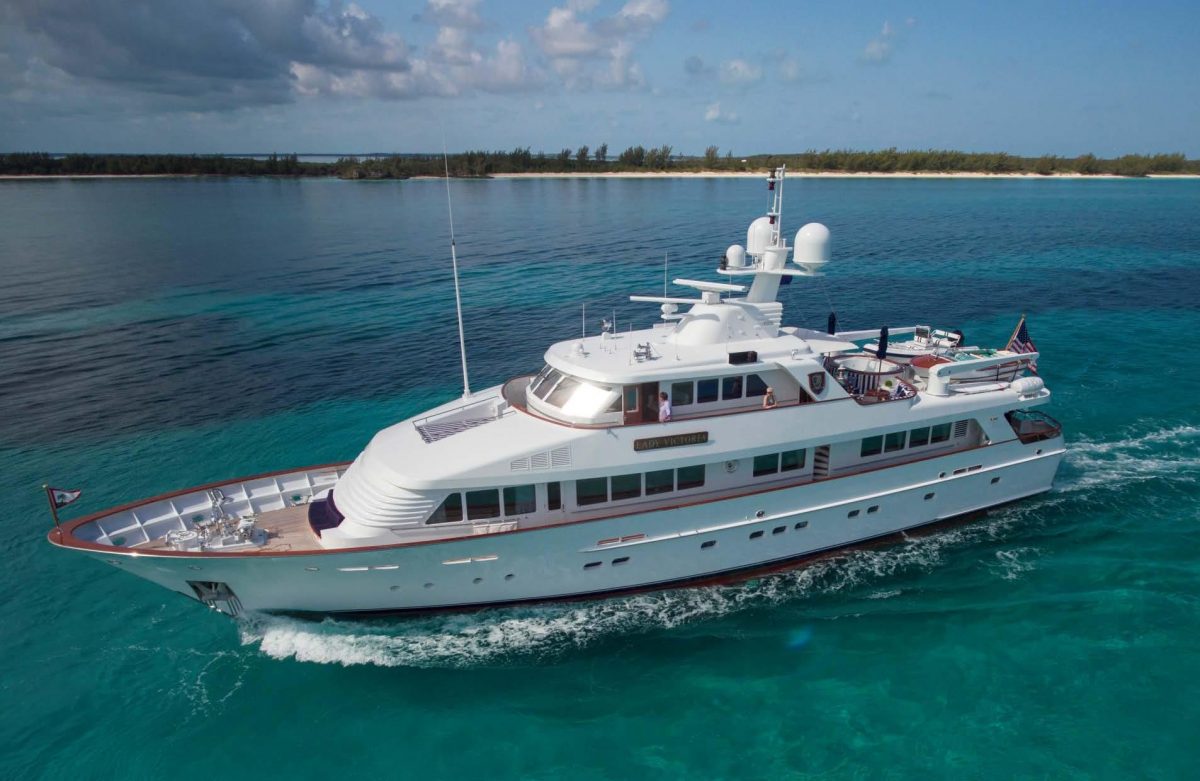 In the age of the superyacht, classic yachts are getting a second look from many looking to buy. While yacht dealers vaunt modern design's copious amenities, most have become standard in the industry. Classic yachts, on the other hand, bring with them a unique style with standout details and a distinguished air reminiscent of the yesteryear of yacht design. Here are five (of many) classic U.S.-based yachts for sale that stand out from the rest.
Lady Victoria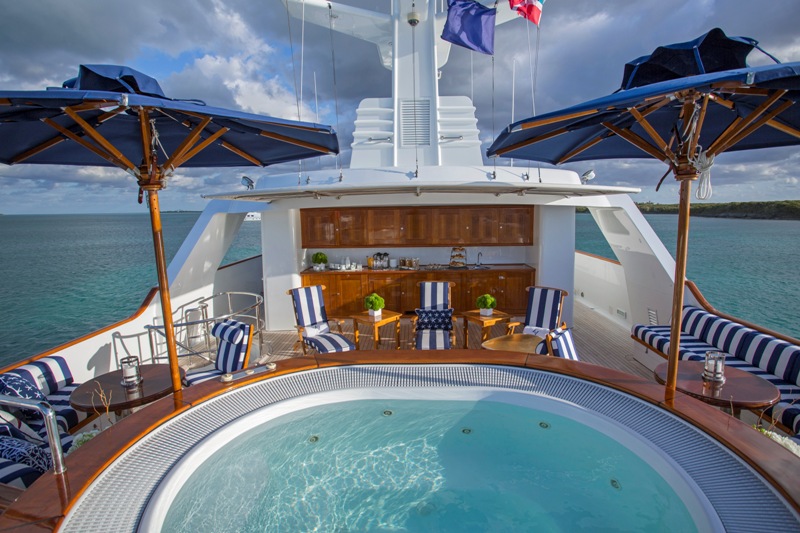 First delivered in 1991 and then refit in 2016, the 120' Lady Victoria is ready for its next owner. Feadship masterfully designed this immaculate yacht with style and comfort in mind. With full walk-around decks on both the bridge and main decks, this unique structure provides a freedom that is unlike most others. Lady Victoria also is unique in its two-galley setup which makes it perfect to host large on-board events. All major systems were updated or replaced in 2016 making this vessel as up to date as newer models. With four staterooms able to sleep eight guests, Lady Victoria features a master suite with rare satinwood and other guest areas display a lavishness that you will not find elsewhere.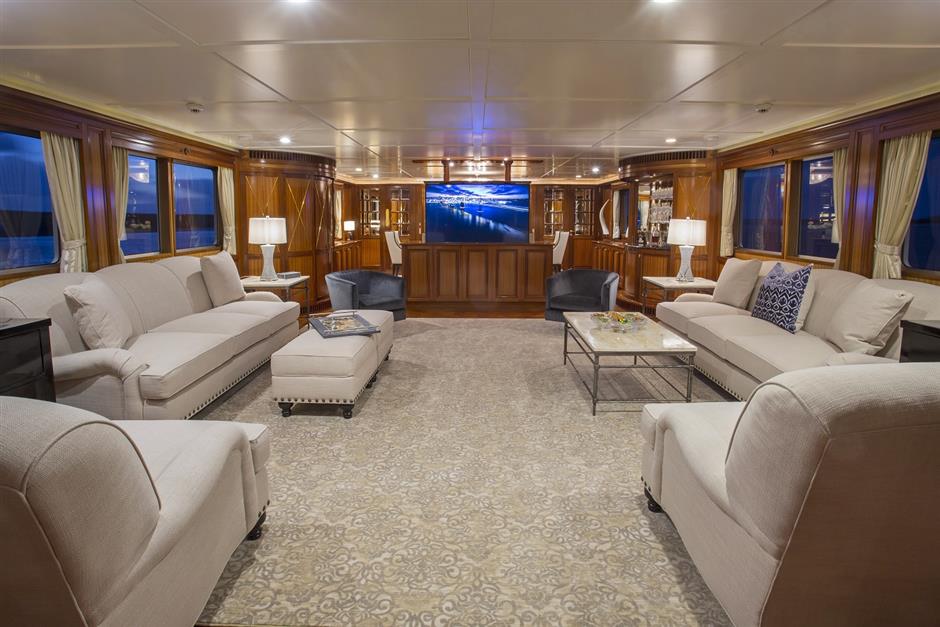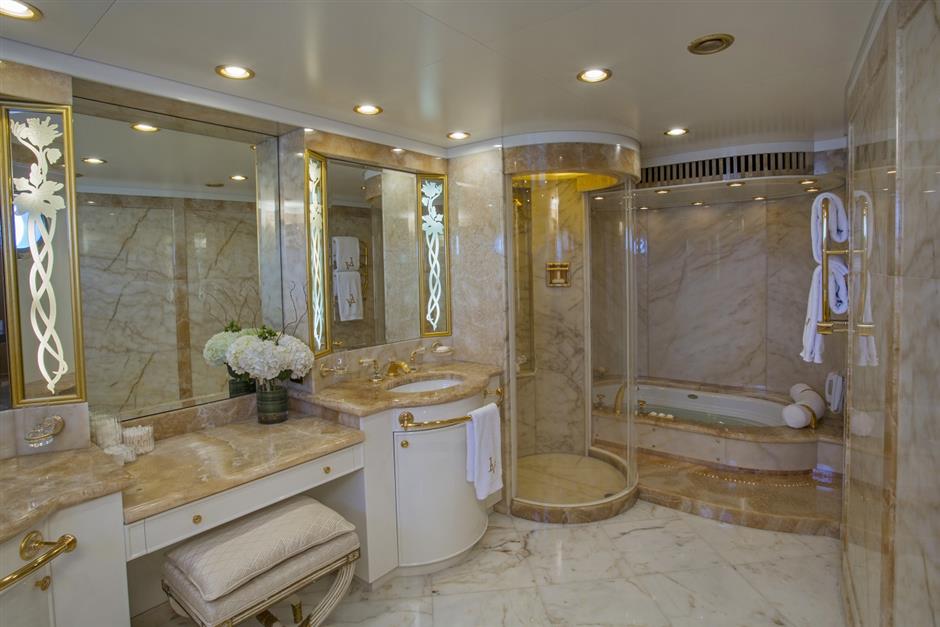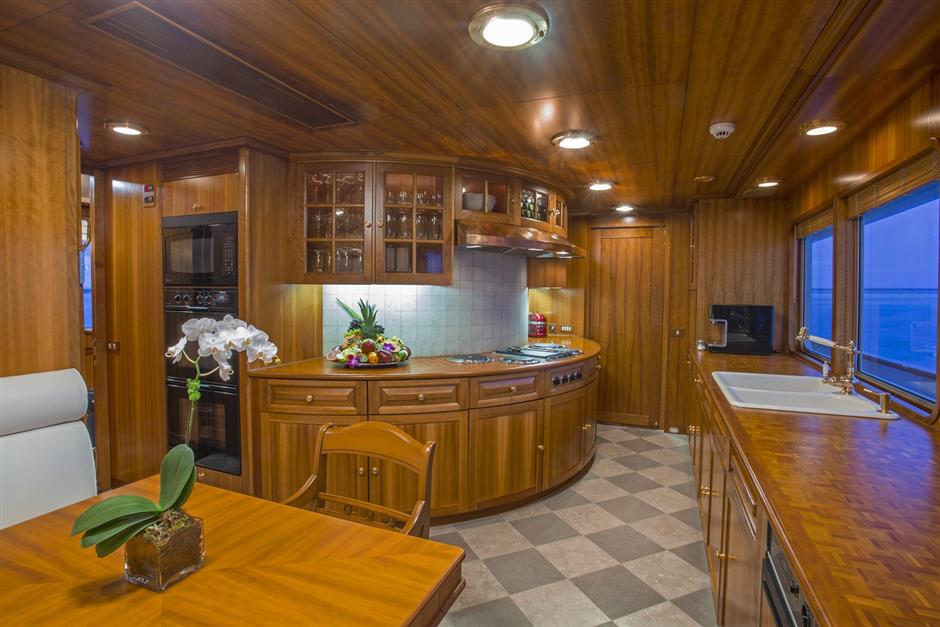 Location: Newport, Rhode Island
Model Year: 1991
Price:  $6,950,000
HORIZONS II
HORIZONS II, built by NQEA, is perfect for cruising the coast or heading to the Bahamas. An oversized master comes with a devoted office to deliver a relaxing work area when needed. Three ample guest cabins include stone finished bathrooms, with one VIP cabin that exemplifies luxury. With a sky lounge that was designed around the idea of entertaining in comfort, HORIZONS II offers amenities that stand out among the rest.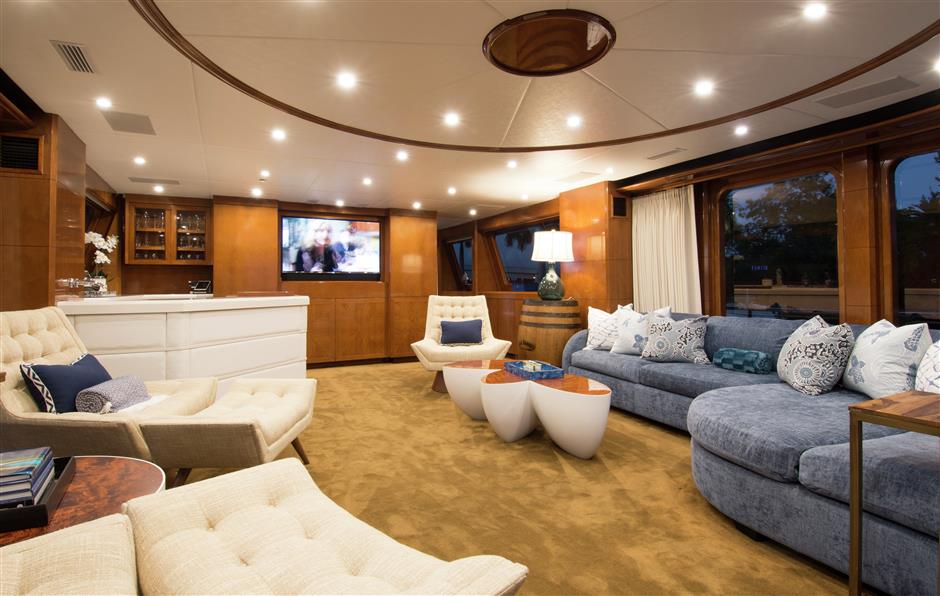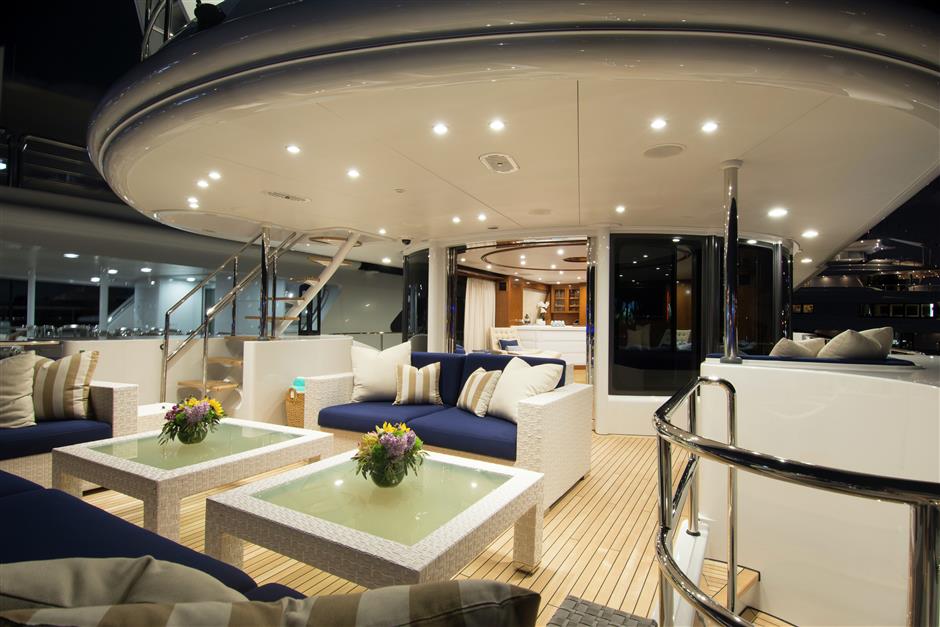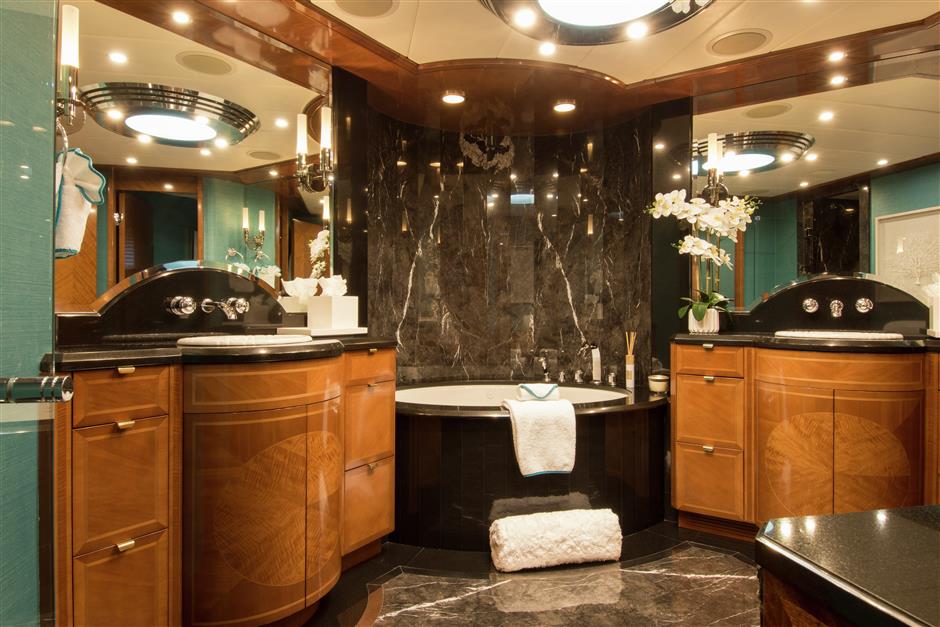 Location: Lauderdale Marine Center, Florida
Model Year: 2004
Price:  $9,900,000
Sweet Escape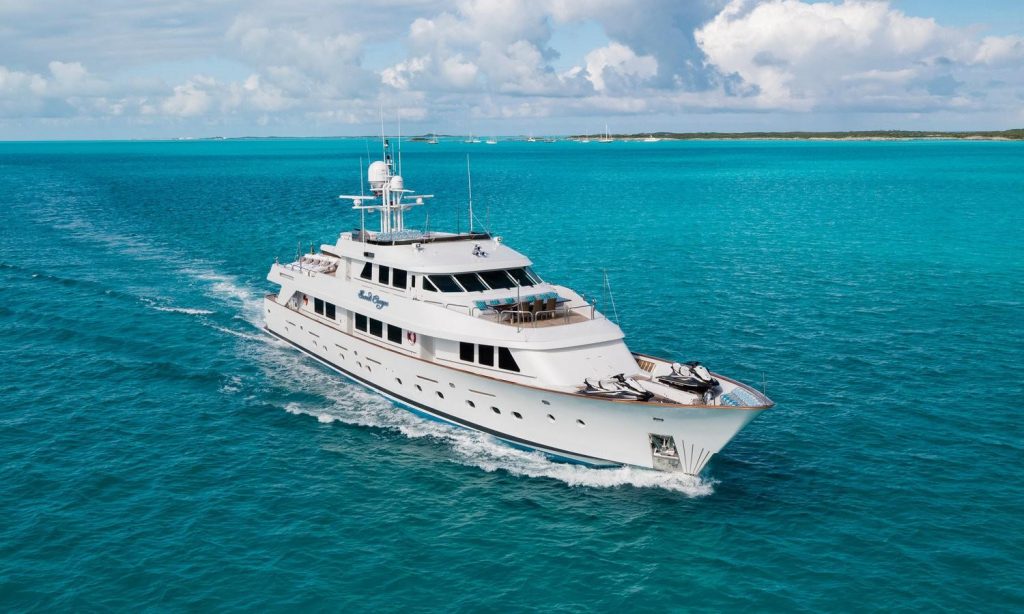 The 130' Sweet Escape provides six staterooms and a Tri-Deck furnished with new tows, and furnishings, and a new tender. Sweet Escape is also equipped with a modern audio-visual system, new appliances and an abundance of new electronics. Full-length windows provide outstanding natural light in the sky lounge. The outdoor boat deck has seating for 10, and the sun deck has an extra- large sun pad and a stress-relieving jacuzzi. The enormous swim platform offers easy admission for water play and swimming.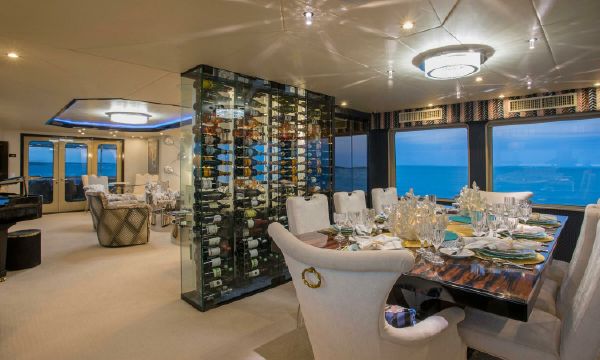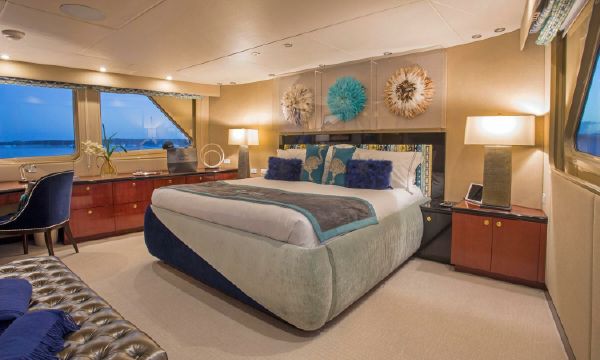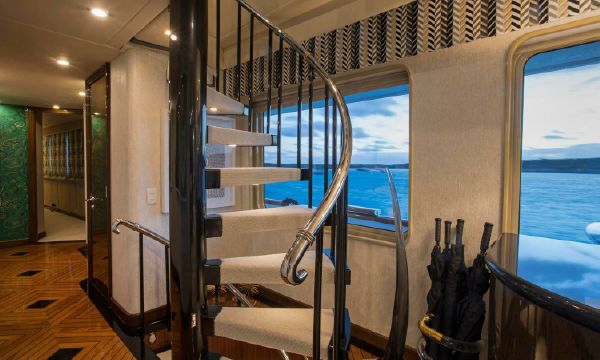 Location: Nassau, Florida
Year: 1993
Price:  $7,900,000
CACHEE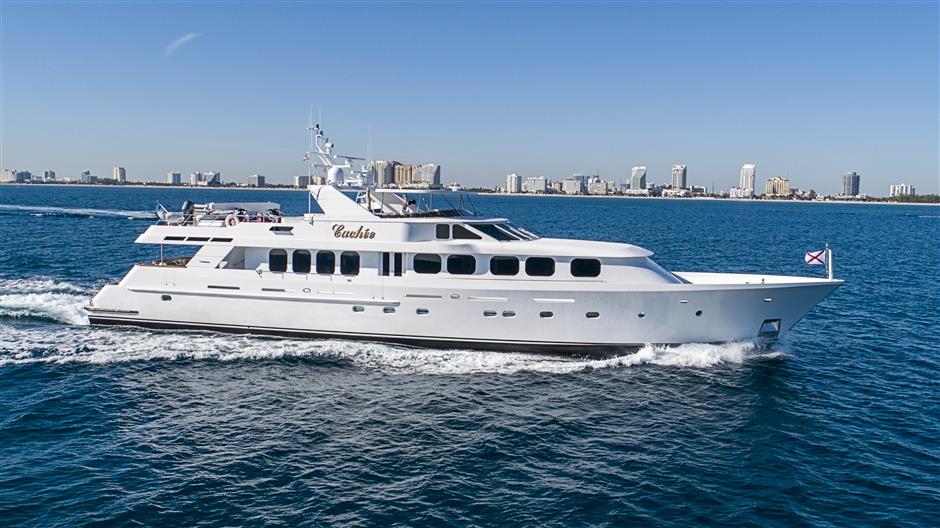 CACHEE is a 124′ Christensen that has been kept in pristine condition by its current owner.
She was refit in 2016 and upgraded with new paint, a hard top and updated systems.
Loaded with custom interiors, CACHEE is the epitome of luxury and elegance. A custom 6' long saltwater aquarium can be seen through both the dining room and salon. With the master stateroom on deck, there are four guestrooms below deck, all with their own private bath.
Known as one of the quietest yachts, CACHEE may just sneak into a port near you.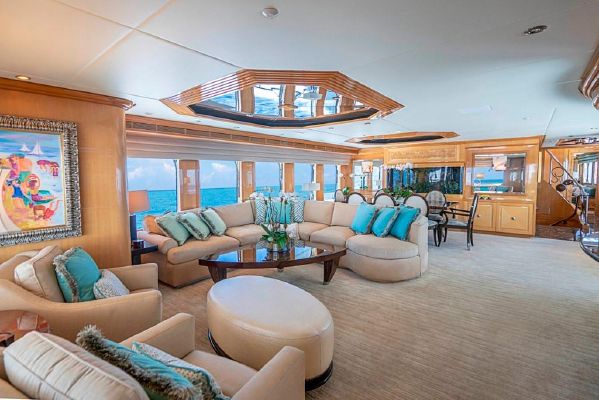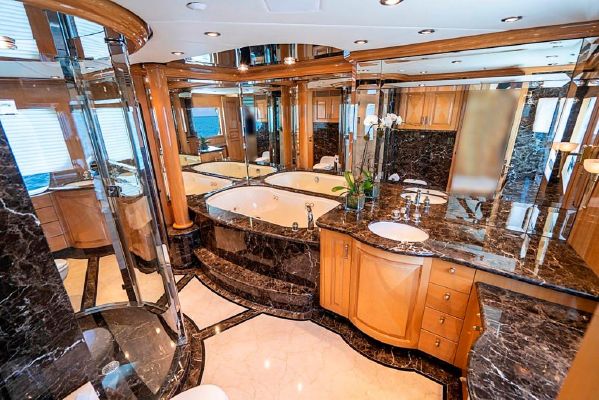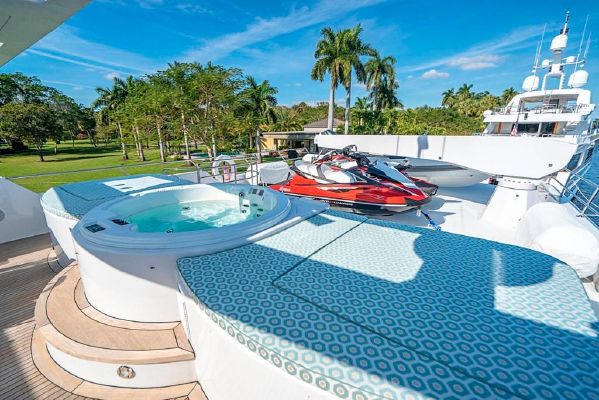 Location: Fort Lauderdale, Florida
Year: 1999
Price:  $6,995,000
CHERISH II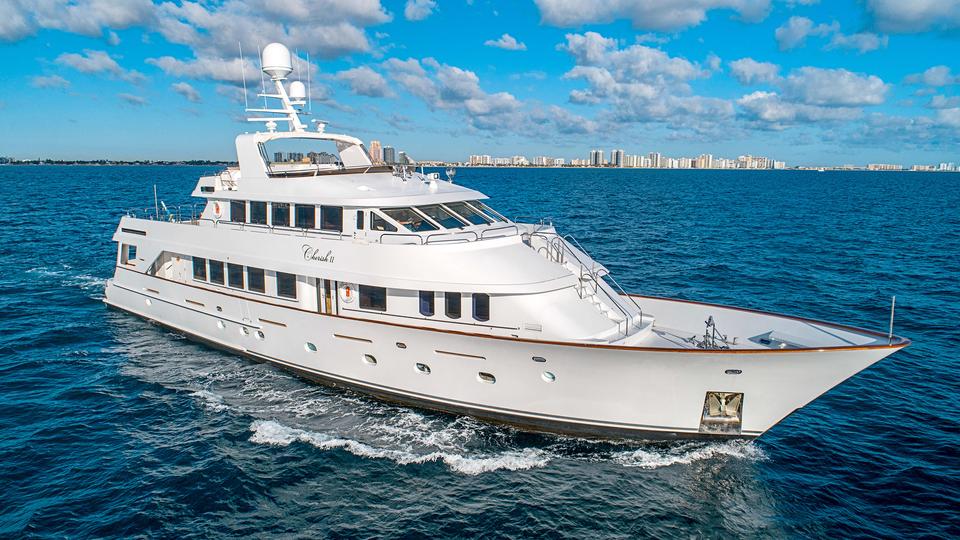 Built by Christensen, CHERISH II is a Tri-Deck with 120' of sheer elegance. The custom motor yacht was built in 1995 and refit in 2012. Previously named First Draw, she consists of four staterooms, including a master suite, and a VIP stateroom allowing the yacht to sleep nine. Recreation and relaxation combine in this luxury yacht that features plenty of exercise equipment in the custom gym. Available for charter.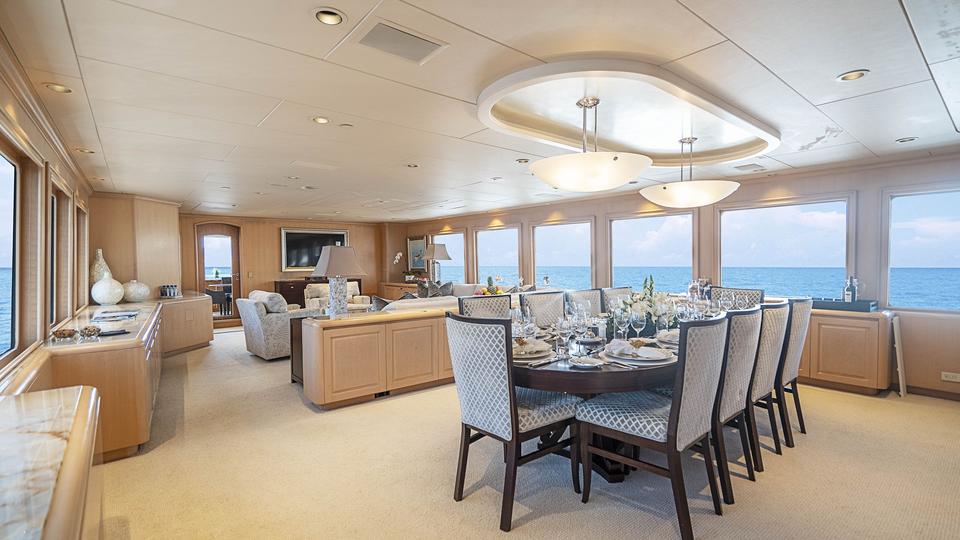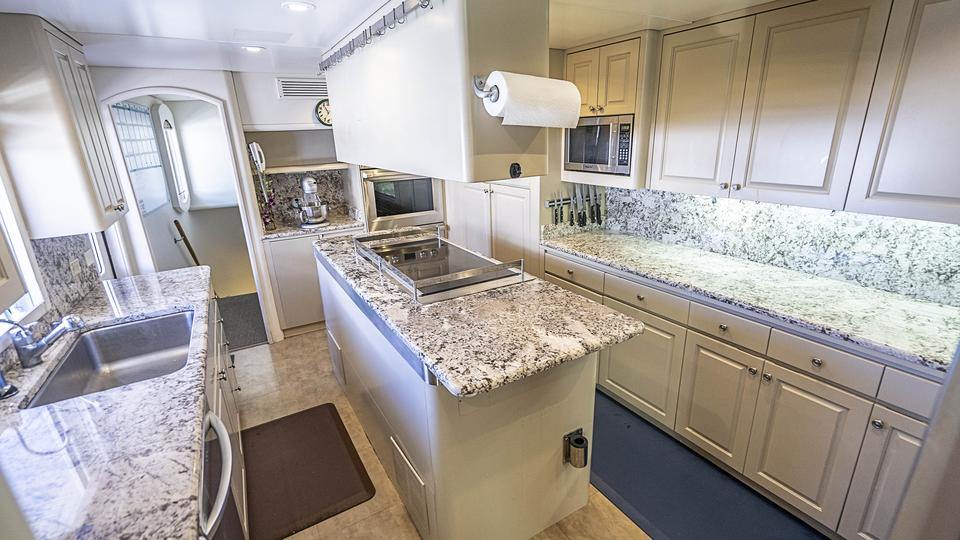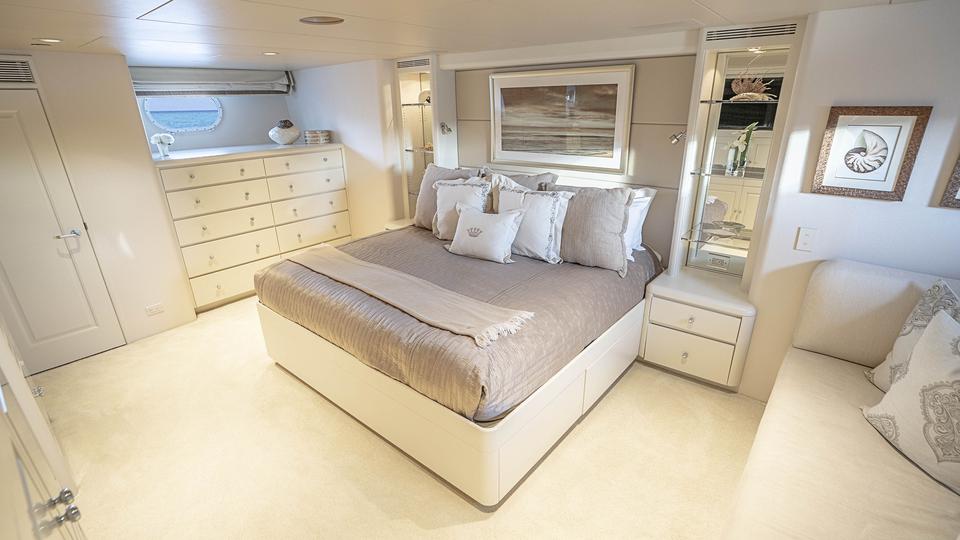 Location: Southeast Florida
Year: 1995
Price:  $5,995,000
Charting a yacht can be exciting, but owning any of these classic splendors of the sea will keep anyone calm and peaceful while cruising the shorelines or taking a journey across the ocean.