This is the Fort Lauderdale International Boat Show's 64th show, spanning October 25th to the 29th. As always, downtown Fort Lauderdale hosts an exceptional show for boating enthusiasts. The largest In-Water Boat Show in the World returns for its 64th rendition. This year, over 1,300 boats, 1,000 brands, and 100,000 visitors are expected at the South Florida Port.
FLIBS welcomes top-tier yacht brands like Absolute, Ferretti, and Prestige, and offers multiple VIP experiences for global maritime aficionados. FLIBS producer, Andrew Doole, remarked, "Our dedication to crafting an unparalleled event is strongly reflected through this year's exciting enhancements and additions."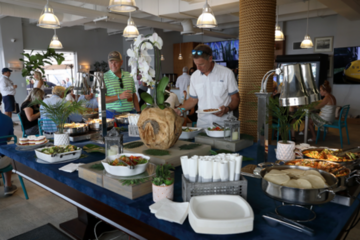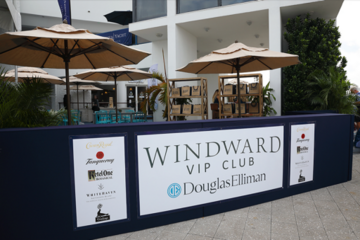 This year, Windward VIP Club passes are back, starting at $398 per day. Your day ticket admits you to a private retreat with gourmet food, early boat show access, and a premium open bar. In addition, VIPs get early access to the show and an exclusive water taxi service.
Elite auto enthusiasts can purchase the Windward VIP + Fort Lauderdale Concours Bundled Ticket ($523), an upgrade granting access to the 3rd Fort Lauderdale Concours race, as well as unlimited cocktails.
FLIBS returns with its biggest Superyacht Village yet. Here are a few of tis year's best and brightest showings.
A Fresh On The Classics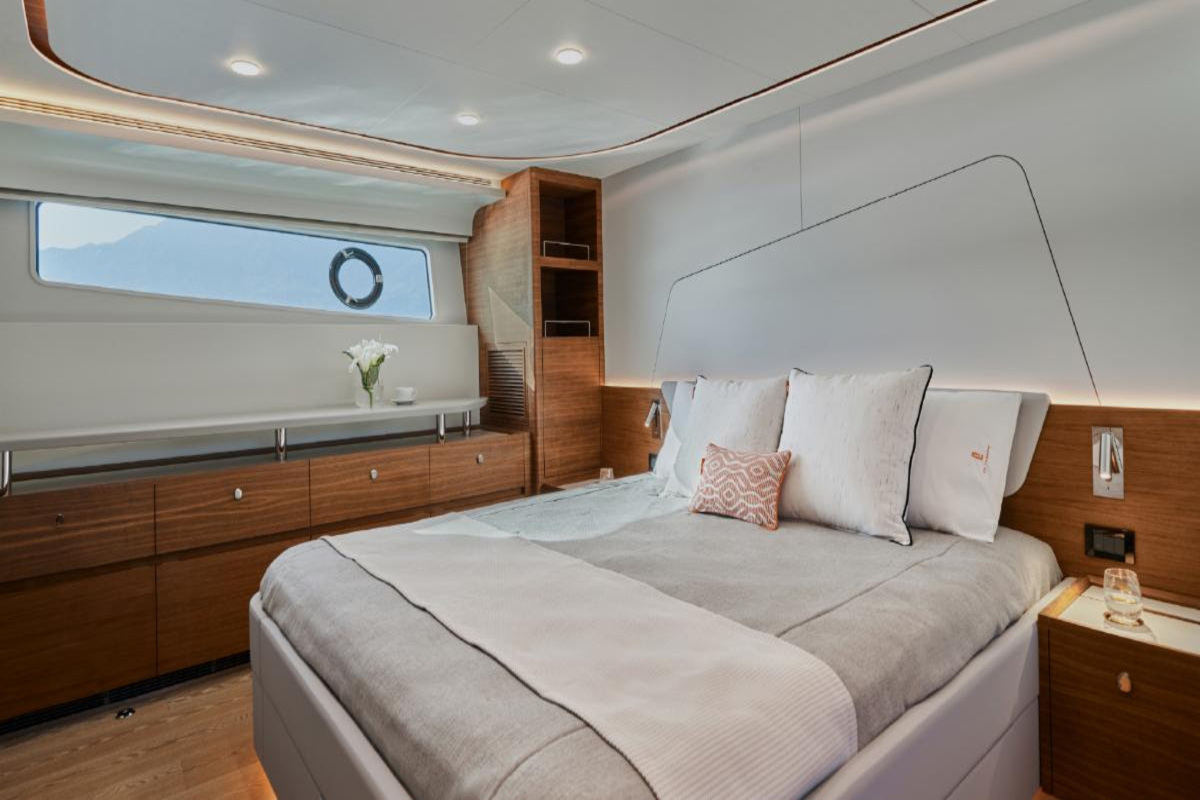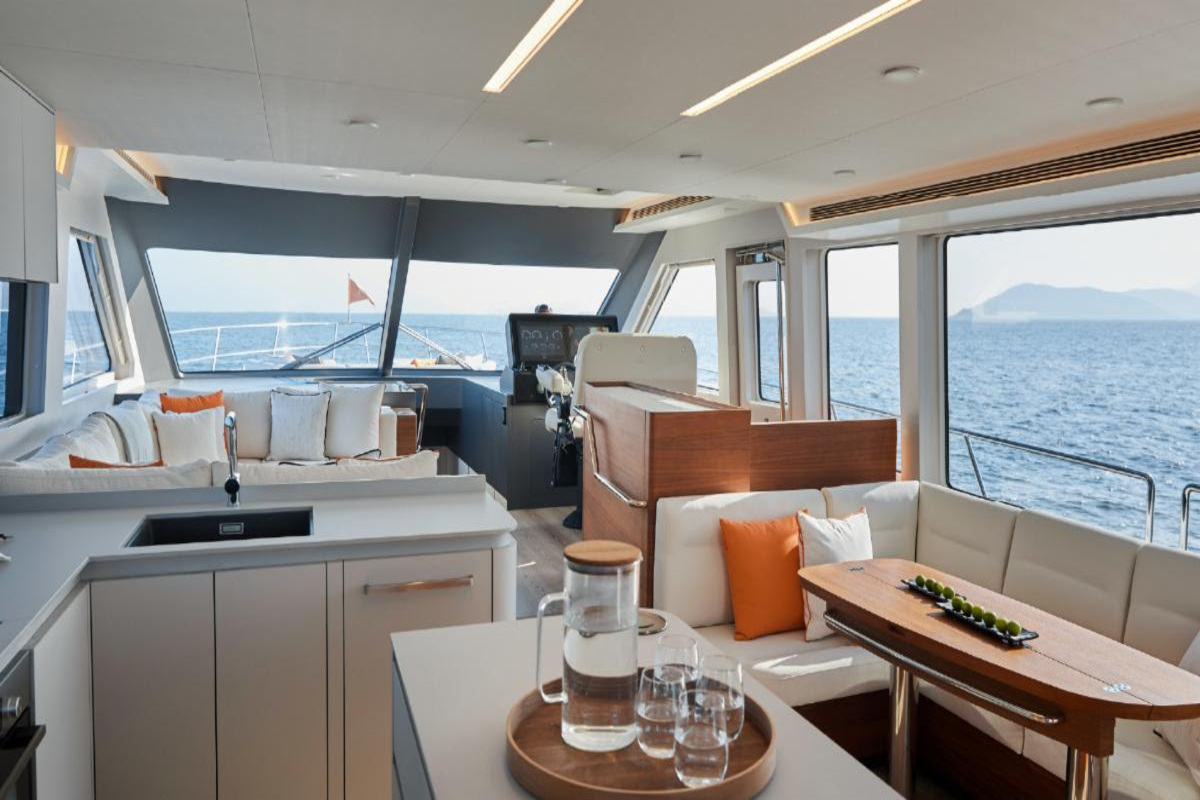 CL Yachts showcases the CLB65 this year, their latest offering. With a nearly 20-foot beam and expansive interior, it's powered by twin Volvo Penta IPS1050 Pod Drives. The boat achieves a top speed of 27 knots when fully loaded. It boasts options for open-air or indoor steering depending on weather conditions. Other features include excellent airflow, a full-beam master suite, a VIP cabin, and a guest cabin with twin beds that can be combined. Check out the CLB65 at booth E504.
Adding to its allure, a new Monterey palette will debut, available for orders in late 2023.
Boundary-Breaking EVs
The most unexpected revelation at the Fort Lauderdale International Boat Show is from Boundary Layer Technologies, Valo Hyperfoil Personal Watercraft. This two-seater PWC is entirely electric, silent, and produces no emissions. Despite its non-foldable design, it's foilable, facilitating easier transport. The real innovation is its safety-optimized ride software, which automatically adjusts foils for stability in varied conditions.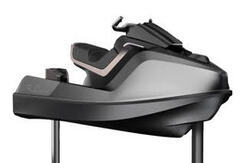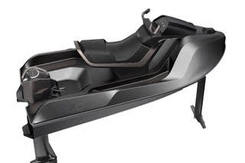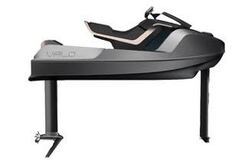 On first glance, this may look like an ordinary jet ski, but look again, because there is much more to this PWC than meets the eye. First units are expected in early 2024. At a cruising speed of 27 knots, this two-person EV ranges more than 60 nautical miles. Switch into "performance" mode to gain up to 35 knots of speed while maintaining tight control with dynamic cornering.
Promising a quiet, clean, and wake-free experience, the Valo Hyperfoil will be showcased at stand 651 on Thursday, October 6th, with an estimated price of $59,000.
HeliFlite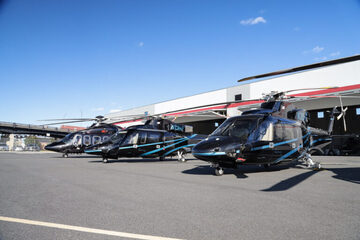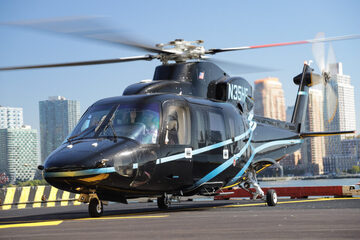 Heliflite, in collaboration with IYC, will be welcoming guests at the International Yacht Company's VIP Lounge, connecting luxury terrestrial and aerial journeys.
Absolute Innovation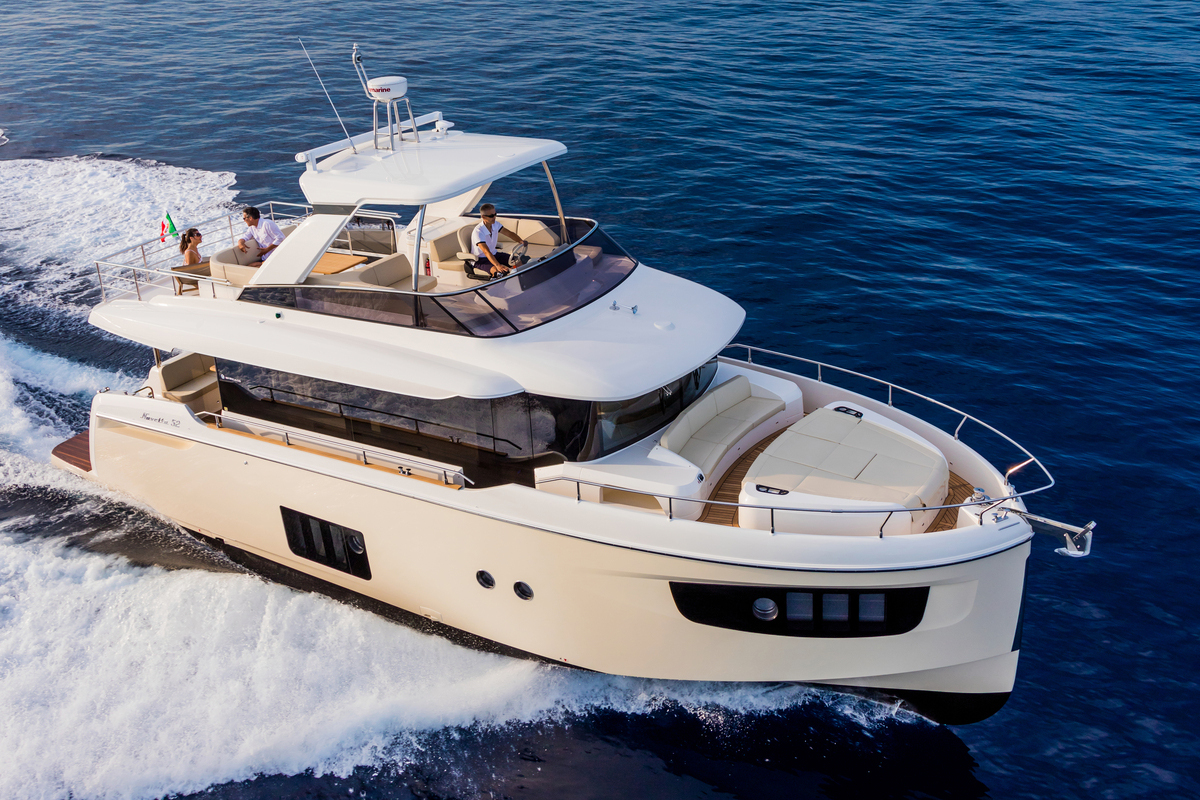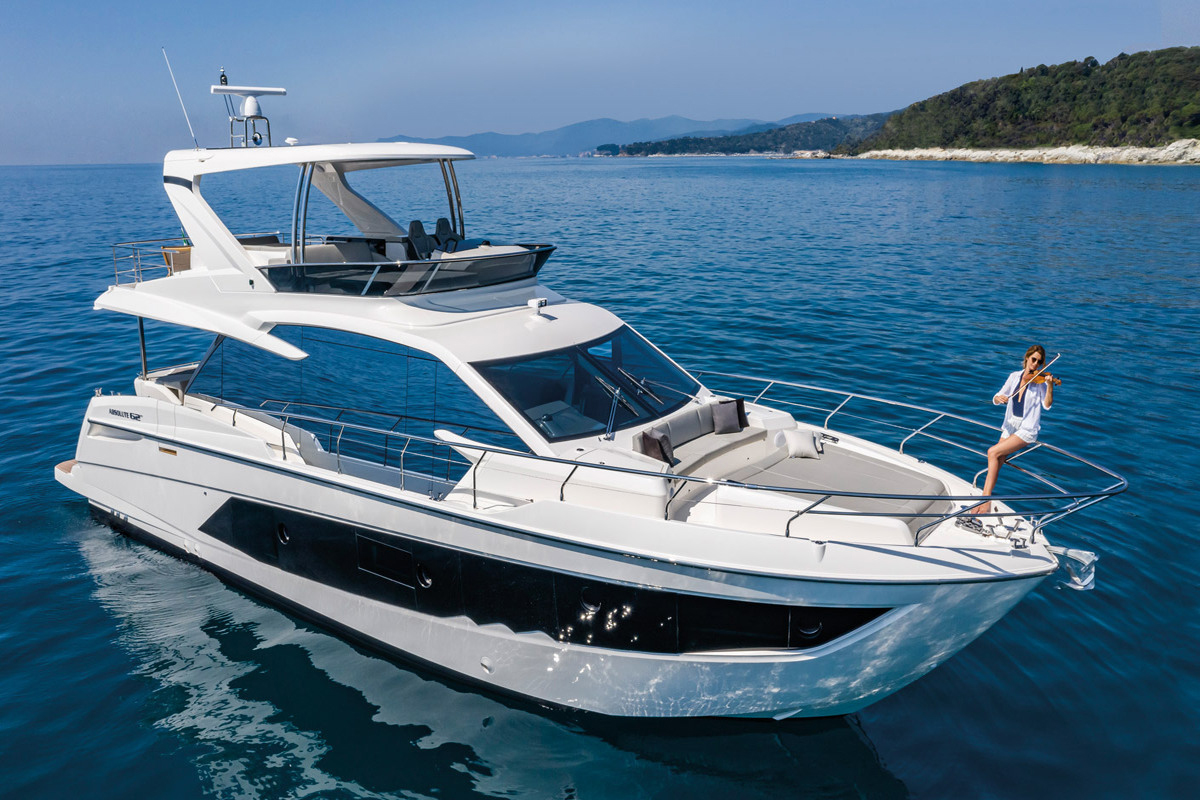 Absolute's displays this year are the epitome of opulence, with the Navetta 52, 68, and 75 on view. The 48 Coupe and 62 Fly will also be showcased.
Royal Premiere
Princess Yachts, the UK's premier luxury yacht manufacturer, is set to introduce the flagship Y85 and Princess X80 at FLIBS. The Y series, especially, stands out as a luxury wellness ship with abundant guest spaces. Princess Yachts' impressive lineup, including the sophisticated Y85, F55, and F50 yachts, will be open for walkthroughs on the 26th.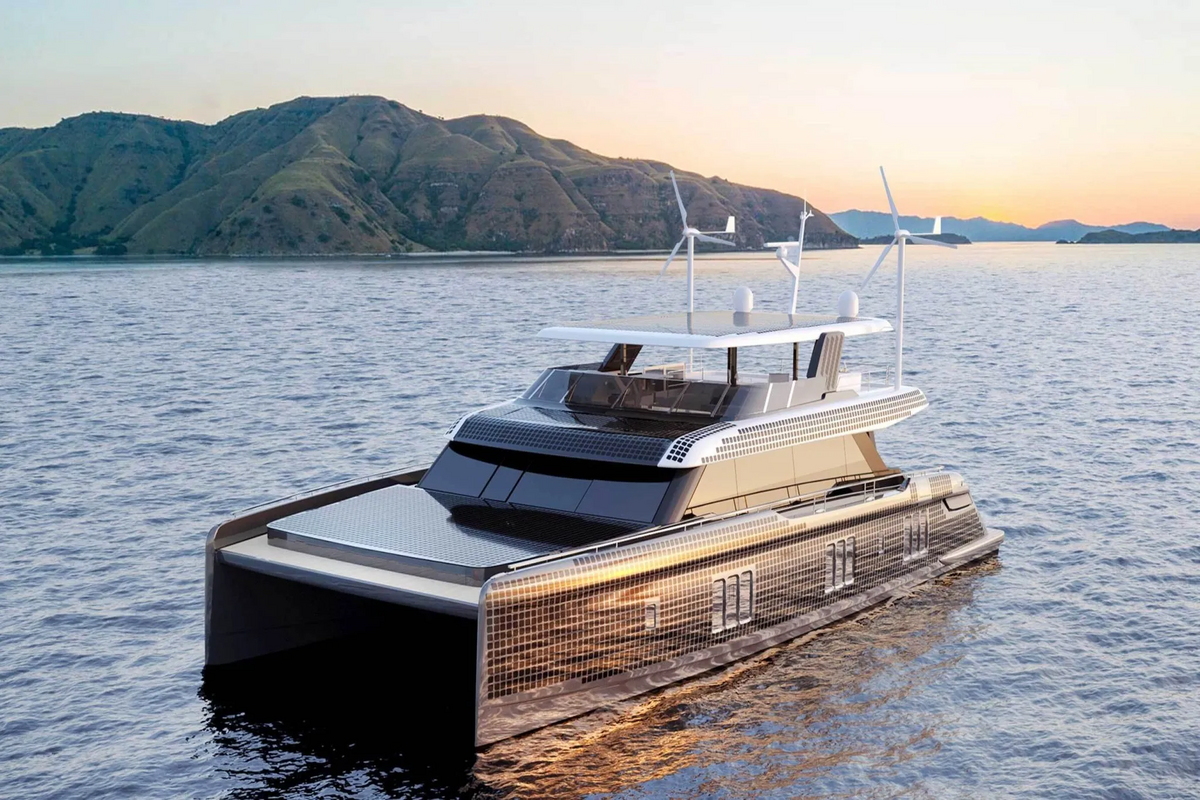 Additionally, Sunreef Yachts Eco offers an exclusive US premiere of the new 80 Sunreef Power Eco and an update on the company's groundbreaking achievements in sustainable yachting, presented by CEO Francis Lapp. The press event is set to take place at 10:00 am on October 27th at stand G/H28A.