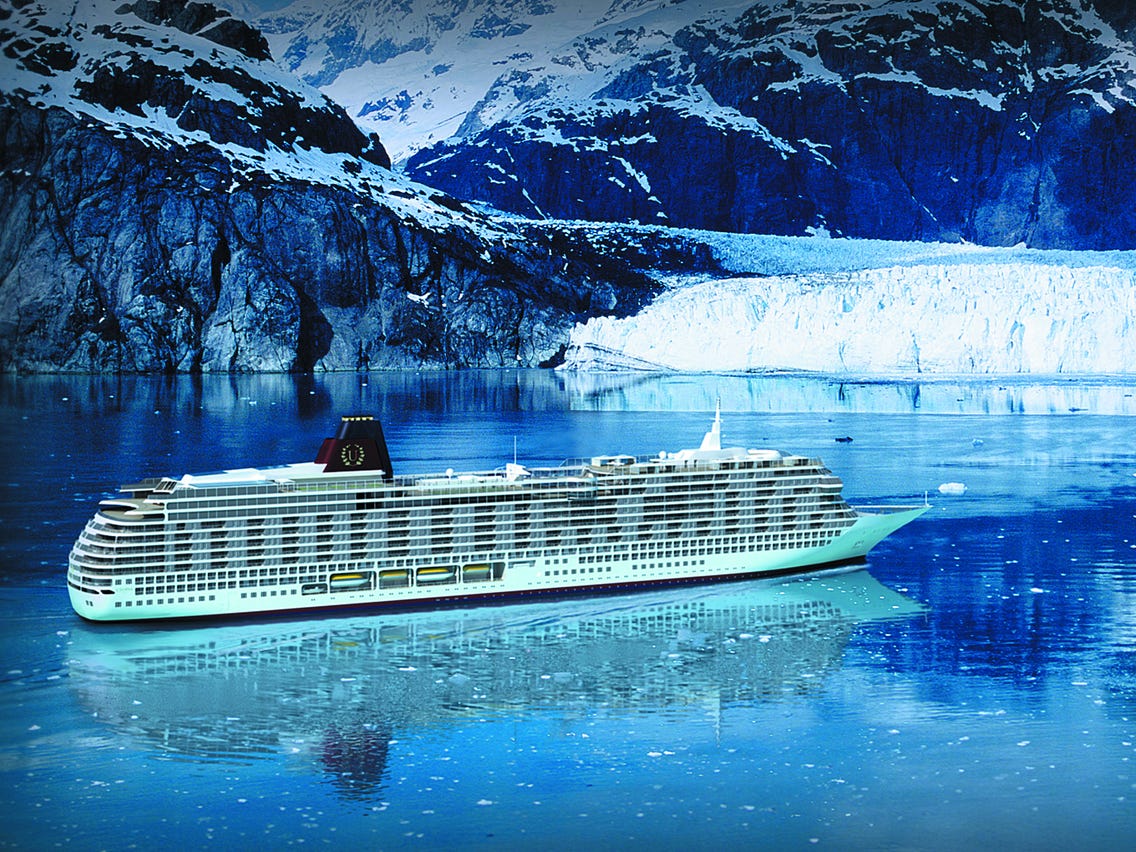 For the most adventurous and affluent, there is a new way to live and travel. Residential yachts and cruise ships are starting to appear across the seven seas, and for the right price, one of these floating properties can be called home. While traveling the globe is a dream of many, living out of a suitcase can serve as a definite deterrent. With a number of different living options at sea however, people are now free to enjoy the perks of traveling, all from the comfort of their own home.
Utopia by Utopia Residences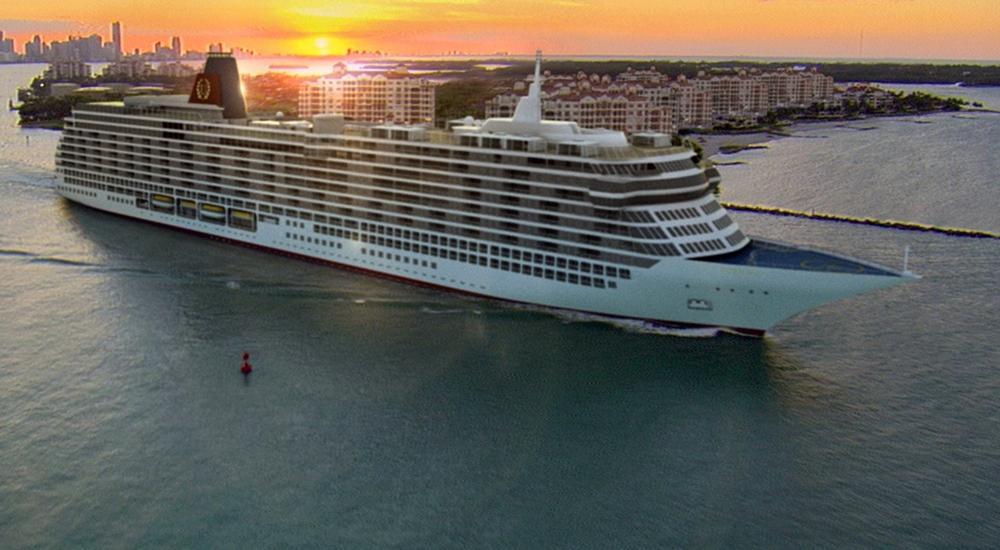 At an immense 971 feet long, Utopia will eventually be one of the largest residential cruise ships in the world. Offering 190 private suites and an acclaimed design team to help create your dream home, properties on this ship offer buyers plenty of options. Utopia's largest properties are over 6,000 square feet and cost an impressive $36M. Onboard amenities include a paddle tennis court, rock climbing wall, and outdoor movie theater, while temperature-controlled wine and fur storage ensure resident's most valuable belongings remain in pristine condition.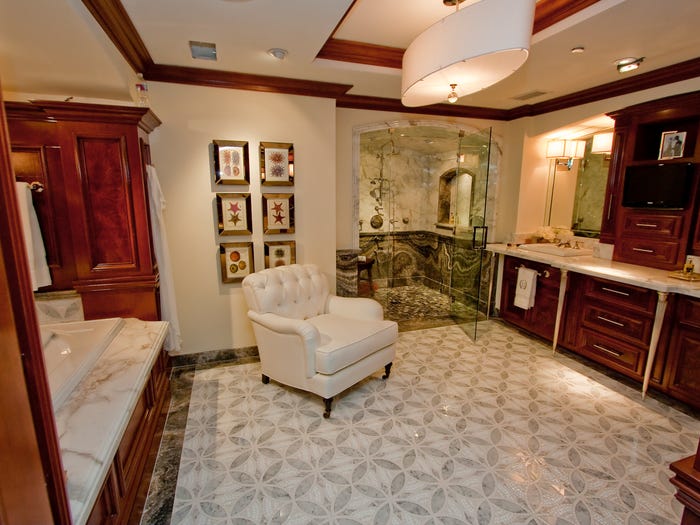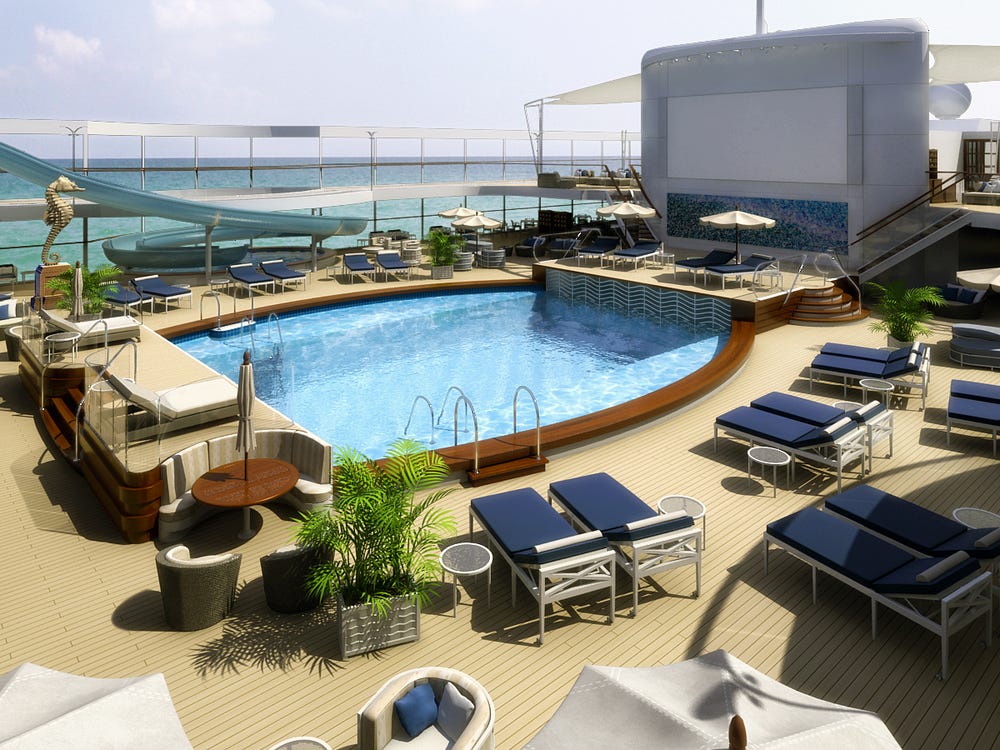 While Utopia's communal areas may demonstrate an architectural style that is as gorgeous as it is traditional, the ship's yearly itinerary is anything but. Regularly crisscrossing the globe, Utopia delivers its residents to the world's most premier events, such as Wimbledon in London, Carnival in Rio De Janeiro, Running of the Bulls in Spain, and Cannes Film Festival in France. Under development for the past 12 years and with an initial launch date still yet to be determined, living in Utopia is certain to be worth the wait.
Njord by Ocean Residences
Njord by Ocean Residences is a 925-foot ocean liner that holds 118 properties and offers the most exclusive and luxurious at-sea residence of all. With units starting at $8M, this brand-new LNG-powered ocean liner comes equipped with the latest green technologies and offers a pristine balance of service and amenities. Fully loaded with two helicopters, a Quadrofoil watercraft, five-star instructional diving center, and observatory, daily life in between destinations will never get stale aboard Njord.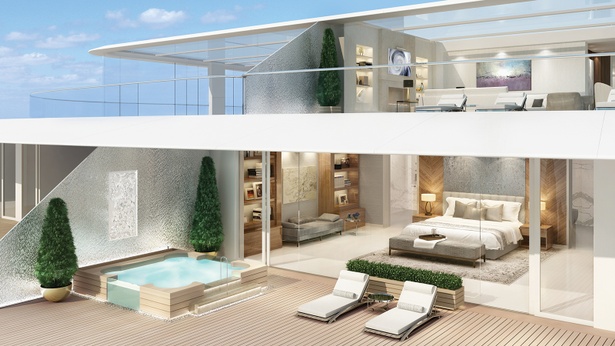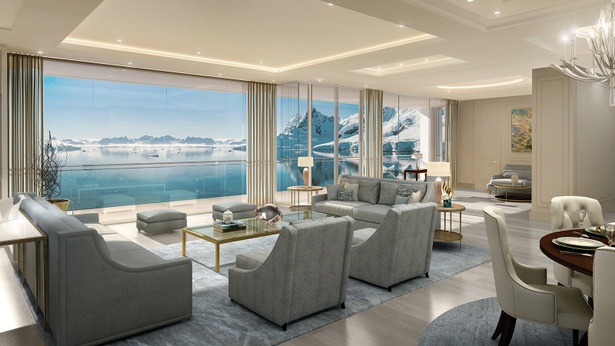 With a 2:1 crew to resident ratio, tenants here will be pampered as if they live in a fine hotel, but in instances where residents require extra attention, private butler suites are also available to rent for private housekeepers, nannies, or nurses. Everything aboard Njord exhibits the highest level of ocean living, including every unit including a fully equipped kitchen—an extreme rarity among ocean residences. With so much to offer its property owners, Njord by Ocean Residences likes to boast "the finest address anywhere in the world."
Narrative by Storylines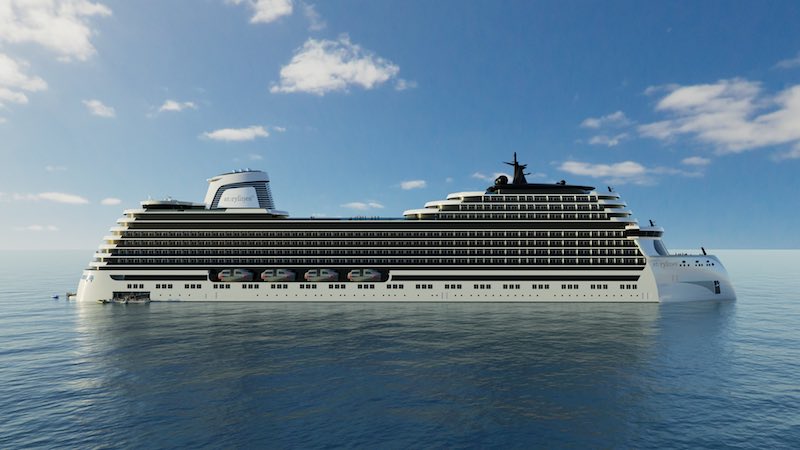 Narrative by Storylines 740-foot vessel is scheduled to launch in 2024 and will immediately offer one of the most luxurious sea-based lifestyles available on the market. Narrative will have 547 total residences on board, ranging in size and price with a 1,529 square foot suite available to purchase outright for $7.7M. With a crew of 450, Narrative will aim to deliver top-tier service while roaming the world's most desirable destinations. Its itinerary will circumnavigate the globe every 3.5 years, and residents can expect to spend anywhere from three to five days at predetermined port cities across different continents.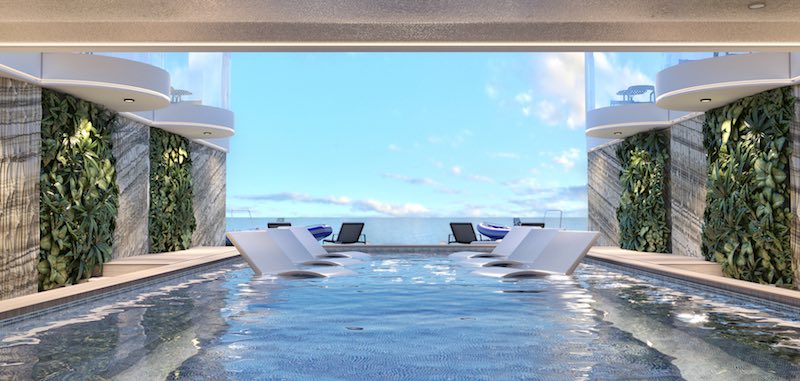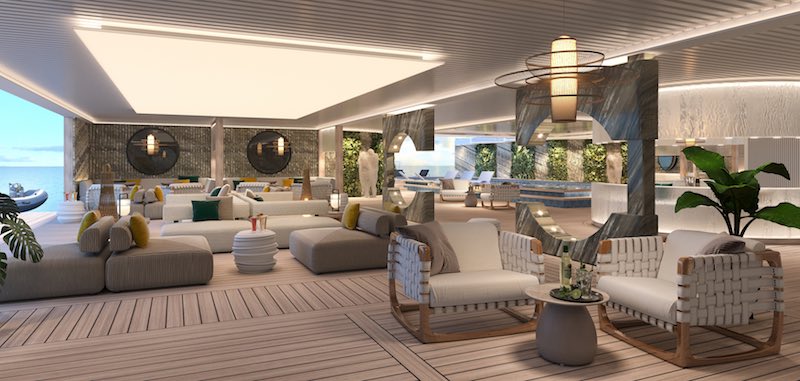 While in between locations residents can enjoy state of the art amenities including 20 different dining and bar concepts, three swimming pools, 18 open-air decks, and a theater, as well as all-inclusive housekeeping, laundry service, spa treatments, and medical visits. The ship will also offer office space for remote business operations, and accredited education programs for families with children. Boasting cutting edge green technologies such as a hydroponic garden and zero-waste market, Narrative is destined to be one of the most sustainable and stylish ships at sea.
Blue World by Blue World Voyages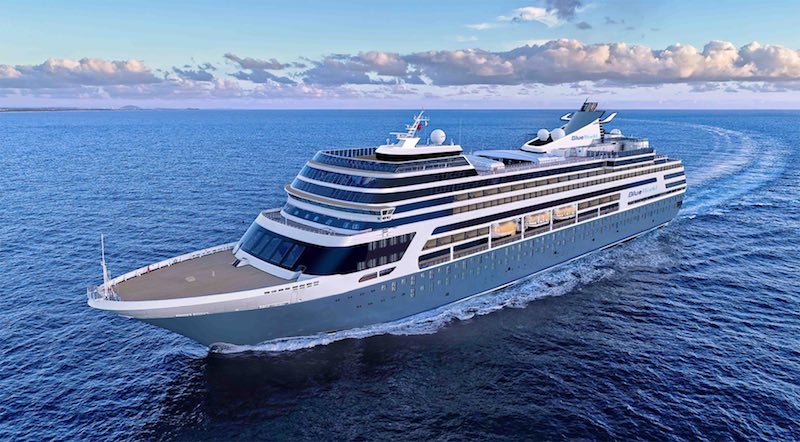 With Blue World, World Voyages wants you to "Forget everything you know about taking a cruise." Launching in Spring of 2023, this 700-foot refurbished cruise ship will offer 40 residential properties for sale prices between $2.6 and $3.6M. With an itinerary that makes extensive visits to cities throughout Europe and Latin America, everything Blue World offers its residents is done with fun and fitness in mind. Dubbed "the healthiest ship at sea," Blue World has an entire deck fully dedicated to fitness and sports. It also offers an oceanside seawater lap pool, world-class spa and wellness amenities, and farm-to-table dining to ensure the most delicious and healthy dietary options.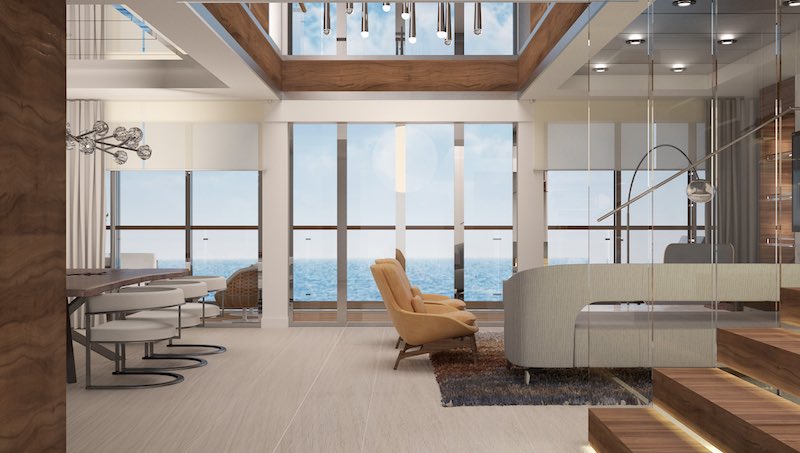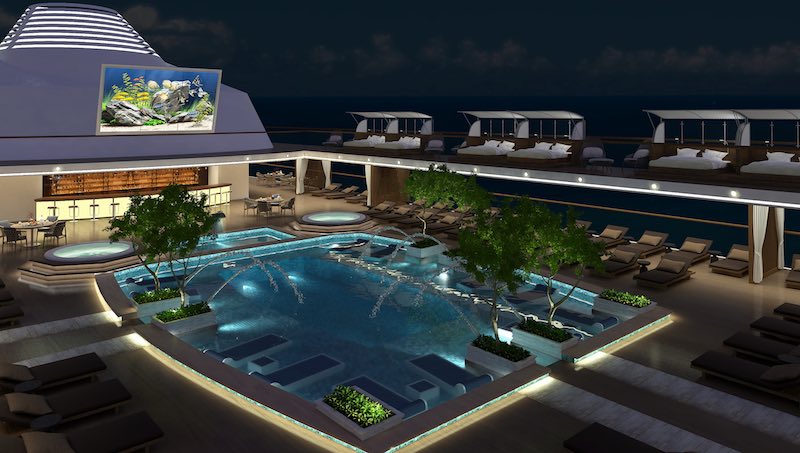 With 225 cabins dedicated to tourists, Blue World is one of the few residential ships that also operates as a traditional vacation cruise liner. With fresh faces coming and going at every port, living on Blue World provides a unique opportunity to meet interesting new people, all while seeing the world and living the healthiest possible lifestyle.