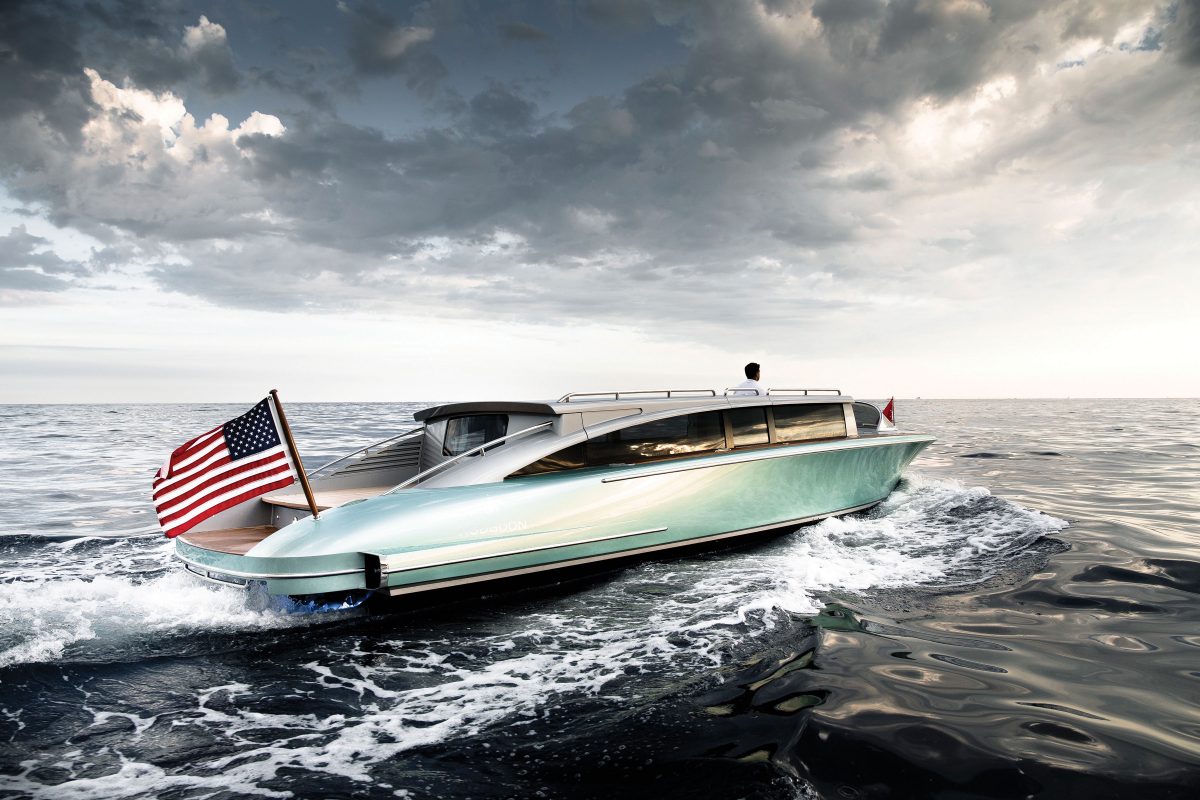 For 200 years now, Hodgdon Yachts has built their sterling reputation by designing breathtaking (water) works-of-art. Their Custom Tenders division adeptly blends tradition and technology and is world-renowned for their innovative design methods, meticulous craftsmanship, enviable performance — all of which are on proud display in their striking new 10.5m Limousine Tender.
With its eye-catching design, dramatic paint scheme, and chic leather and specialty wood veneer interior, this beauty is built to elegantly stand out. A vast majority of the tender's stainless steel exterior — including Hodgdon's signature flush anchor — are custom-built. And the way they combine handcrafted woodworking with modern composite materials and ingenious hull design results in a lightning-fast ride that is still somehow silky smooth, quiet, and (most importantly) comfortable.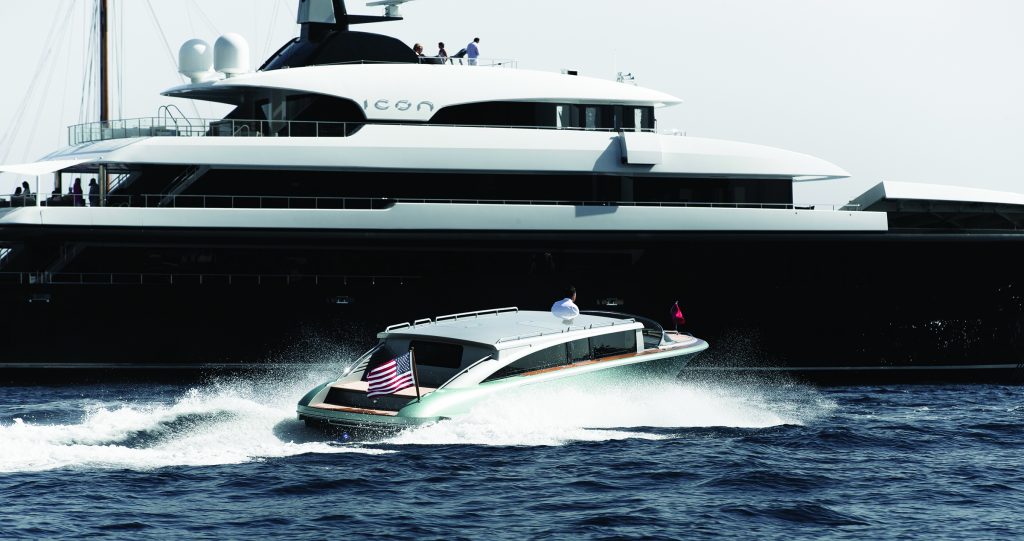 "As a superyacht builder ourselves, Hodgdon is uniquely positioned to bring superyacht building standards to the tender world," said Timothy Hodgdon, President of Hodgdon Yachts. This is apparent as soon as you step aboard their latest creation. The Limousine Tender feels less like a speedboat or a traditional tender, and far more like a luxury superyacht. It has all the little elegant luxury accents, amenities, and refinements that yacht owners have come to expect when at sea.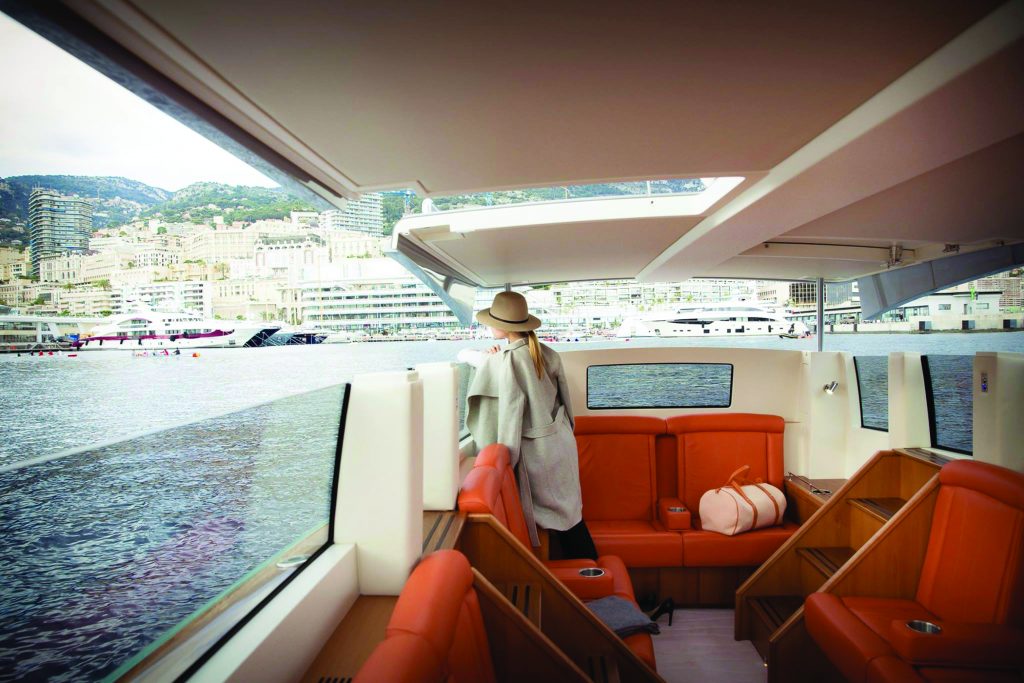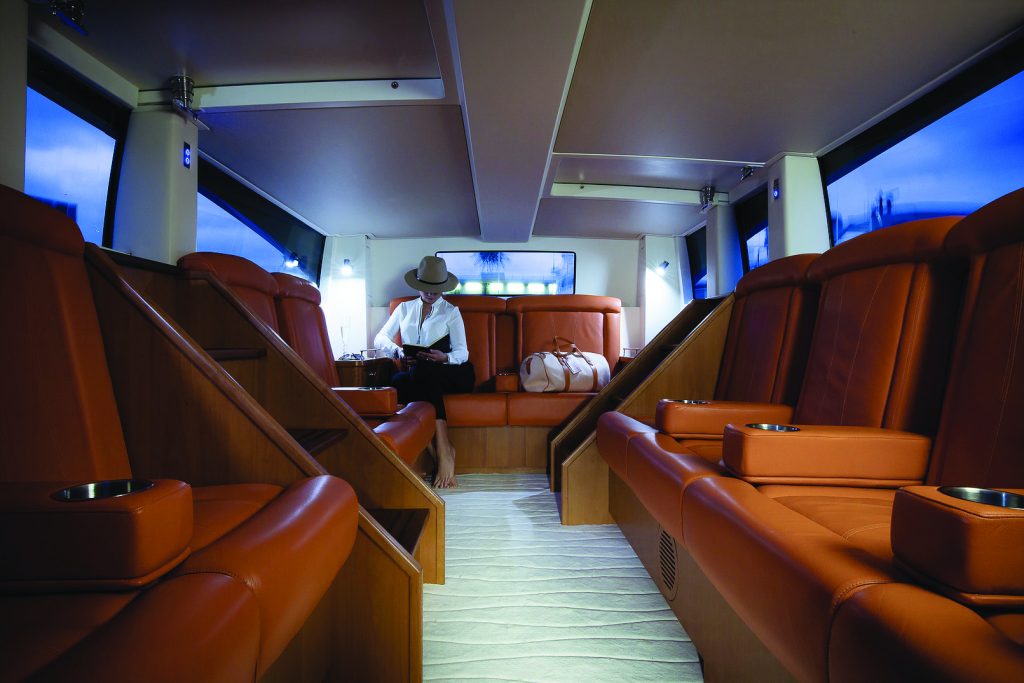 The 10.5m Limousine Tender is designed to comfortably seat up to 11 guests, and includes two plush, oversized owners' seats. The port and starboard side windows power down to allow easy access in and out of the boat, and a hydraulic salon hardtop lifts for full-height headroom and 360 degrees of visibility. Once inside, you and your privileged guests will enjoy a Rolls-Royce-esque smooth and quiet ride, high definition entertainment system, refrigerator/bar, and comprehensive climate control. Orders available now.