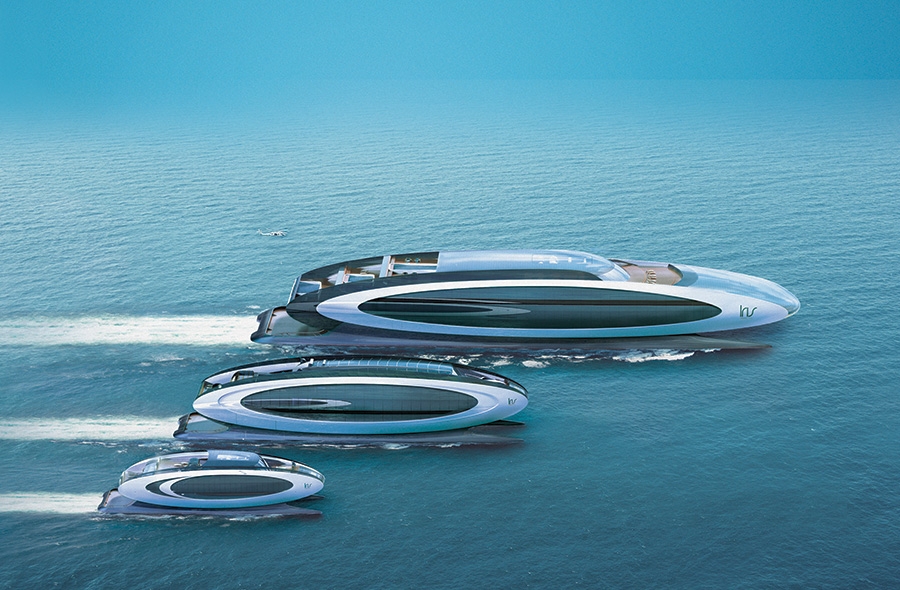 The first thing you see when you look at one of Eramotive's trio of bold, new solar hybrid multi-hull Iris Series yacht designs is its sleek, elliptical shape.
Next, you see its possibilities. Offered in 45, 75 and 125 meter lengths, the Iris could be used as a private leisure yacht, a vessel for scientific exploration, a floating convention center, an entertainment venue or even as a one-of-a-kind boutique hotel. Since each model will be completely customized to meet the owner's exacting specifications, the possibilities are virtually endless.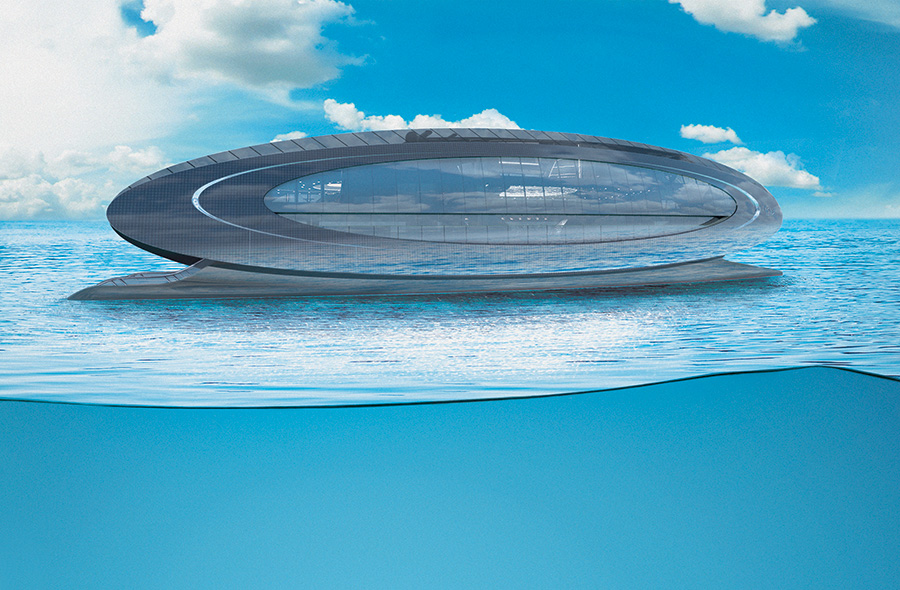 Eramotive's designers chose the elliptical design for its timeless appeal as well as for the fact that it allows for a much more spacious interior. Even the domes and communications equipment can be hidden away under the glass roof. Photovoltaic solar panels on the yacht's retractable decks make it possible to maintain zero carbon cruising at a speed of 10 knots, and a hydroponic garden can even be added for true self-sufficiency at sea. The helipad on the 125 has a retractable roof, so this space could just as easily be used as a driving range. VIP suites with saunas, multiple pools, an art gallery, cinema and area for showcasing up to nine collector cars are also among the many possibilities available.
The Iris is very aptly named… it's designed to change your perception of what a yacht can be, whether you're looking at it from the outside or from within.