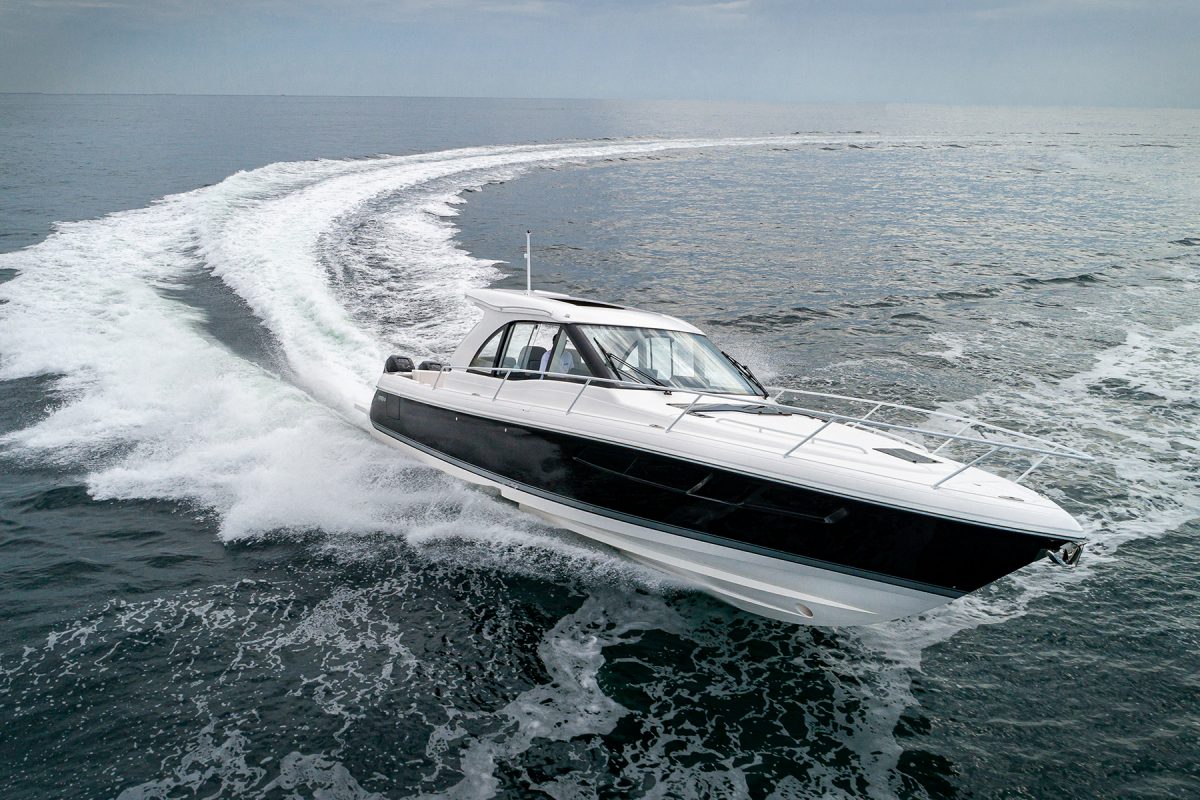 Intrepid builds boats one at a time that are one of a kind. That philosophy is embodied day in and day out for every discerning customer that decides to become part of the Intrepid family. It's not an earth-shattering notion to understand that all of us are unique in our own way. But many boats are built like we are all the same. Well that is simply not the case. Intrepid believes a boat should be built to the unique specifications of each customer and that's why each one is built one at a time. Because only then can it truly be one of a kind.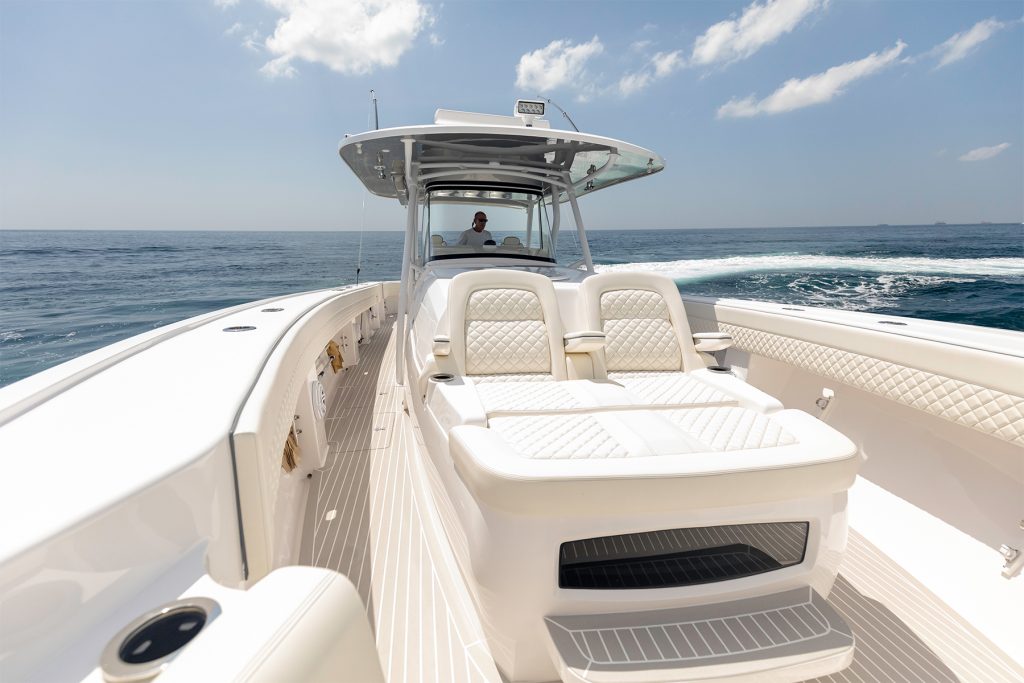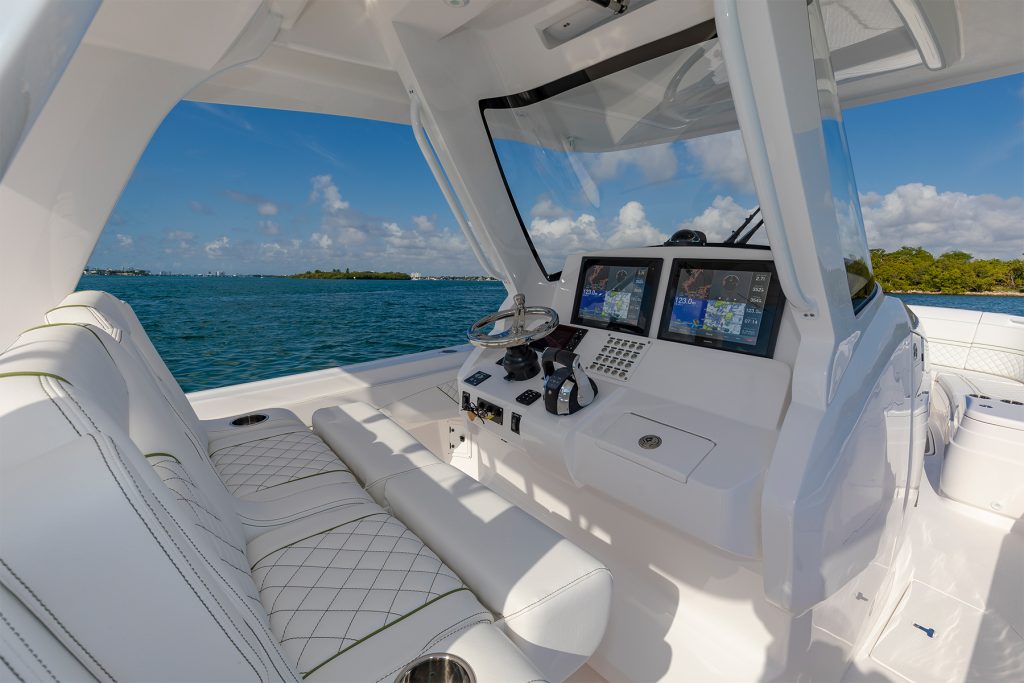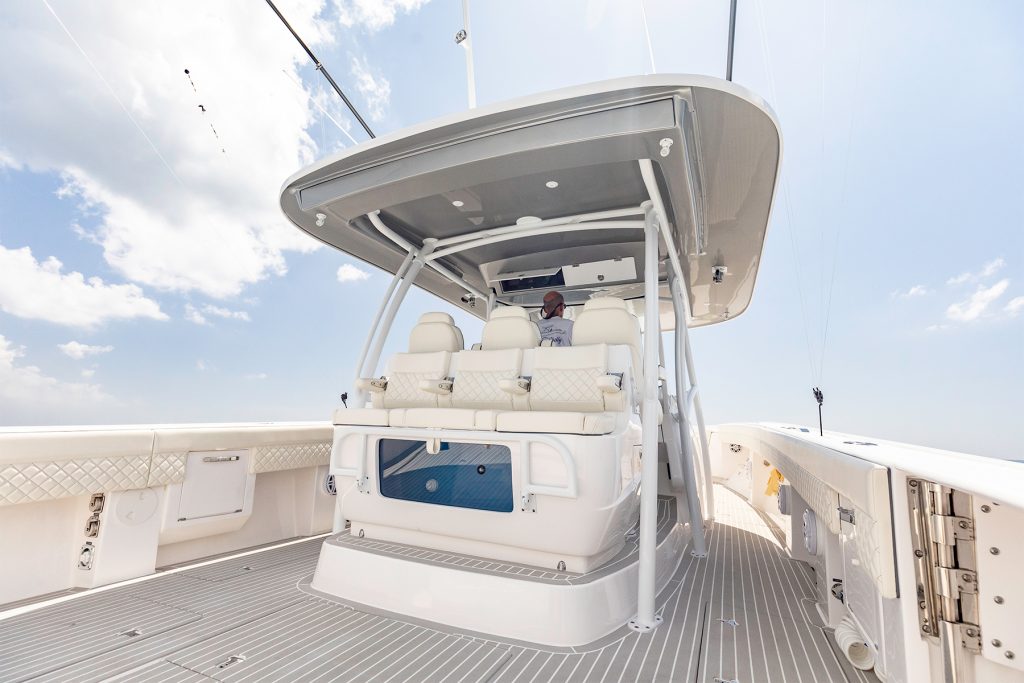 Since its inception, Intrepid has never followed but rather committed their efforts to always lead with first-ever, innovative features and design. Some of these include a revolutionary step hull that delivers a smooth, stable and remarkably comfortable ride at any speed. Or the first ever hull door to penetrate the hullside and a fold-out ladder that neatly stows under the cabin sole. When deployed it allows for easy entry and exit from the water in through the hullside dive door. Intrepid was also the first company to have large step bottom boats with outboard power as well as employing a technique of fully infusing the hulls with resin to make each boat stronger, lighter and better with fuel efficiency.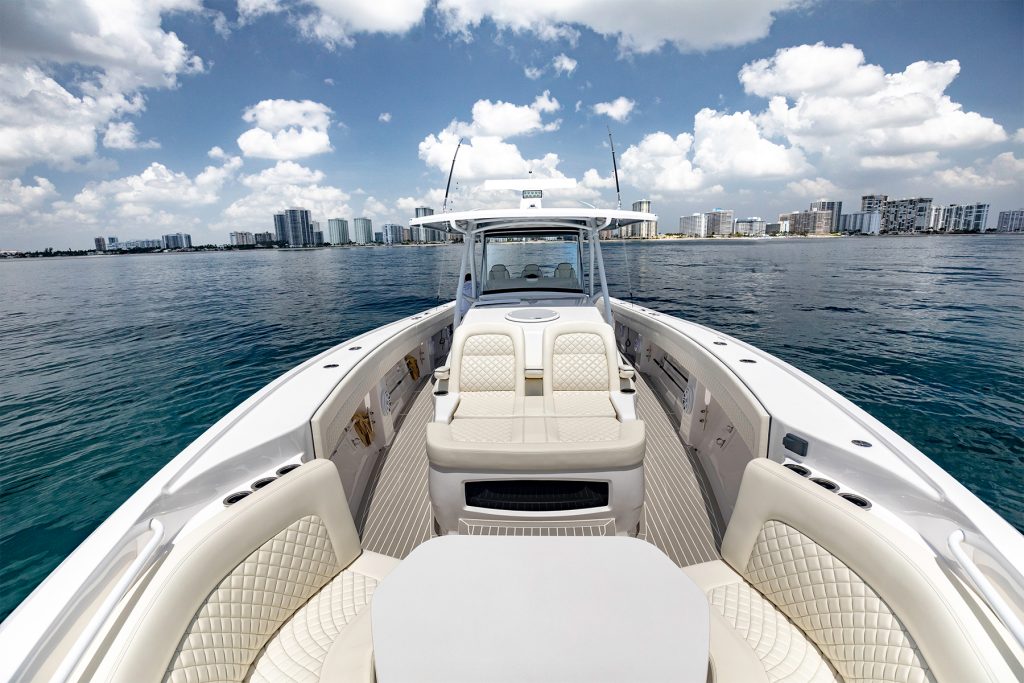 Don't kid yourself though. All of this innovation hasn't come at the expense of luxury. Intrepid has a fleet for everyone from the avid, open water fisherman to the luxury sport yacht owner. The luxurious features and thoughtful design are seemingly endless. For example, wraparound seating and lounging areas are not only extremely comfortable but also inspire conversation among passengers. Or a multiple position hi/ lo actuating table that can be lowered to sit flush with the cockpit sole and becomes a filler for added seating. An integrated folding rear seat is comfortable and convenient but also easily folds away and disappears when it's time to fight some fish in the aft cockpit. The list is long and many of these features have been designed from the feedback from customers.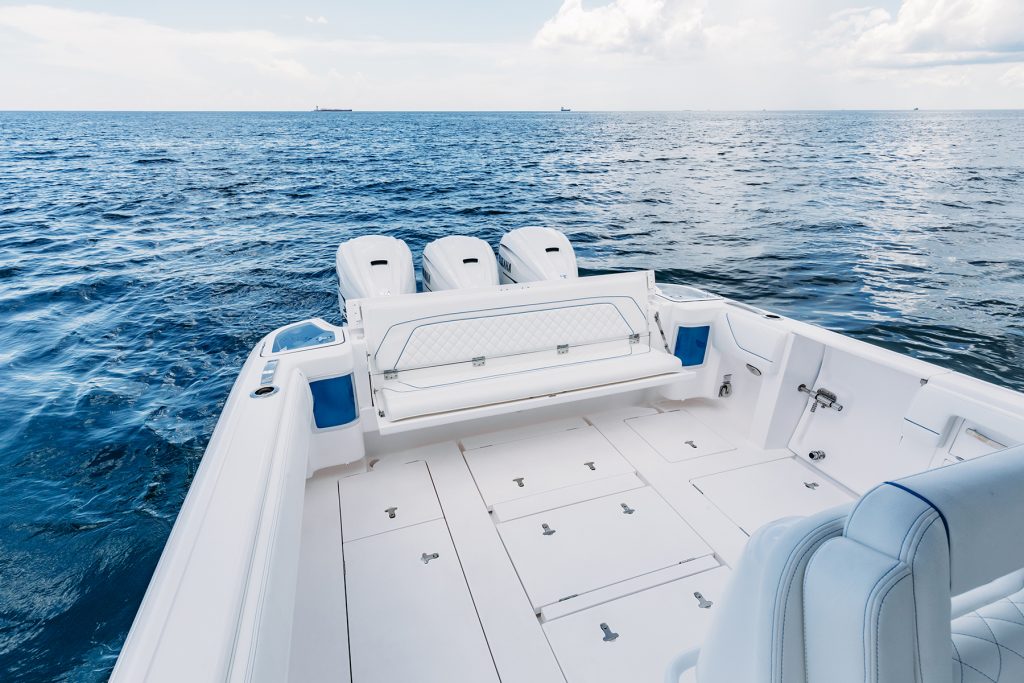 Which leads us to yet another impressive staple of Intrepid. Their customer service has become legendary and boasts one of the industry's most comprehensive programs that provides service and advice to owners as long as they own their Intrepid. While many relationships end with customers at the sale of the boat, Intrepid owners are welcomed into the family, marking only the beginning of the relationship. Just like their boats, the customer service is also truly one of a kind.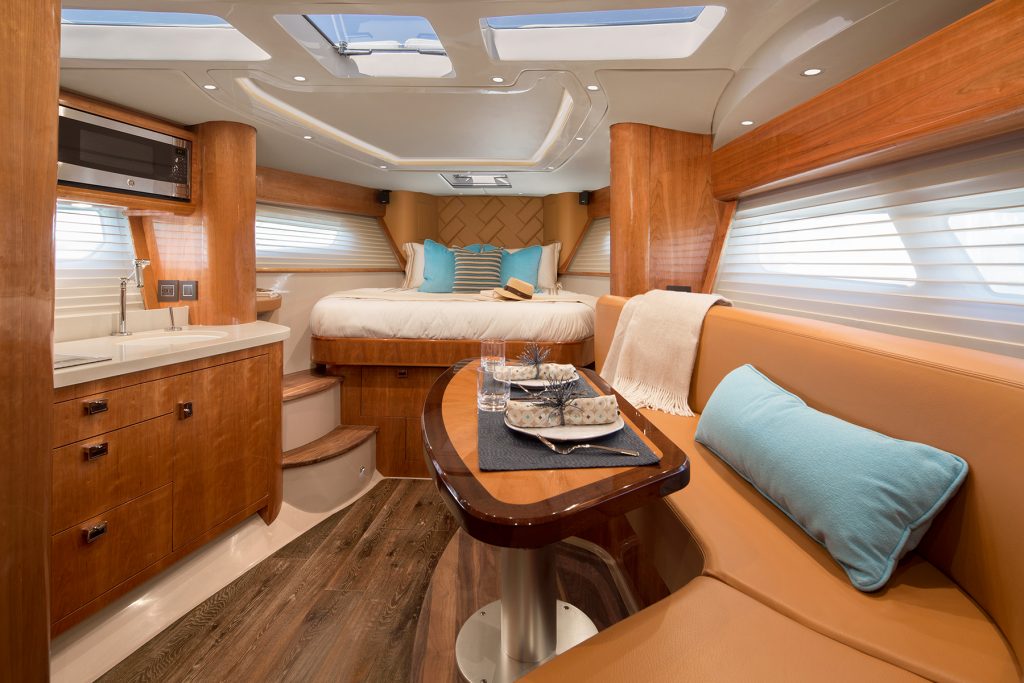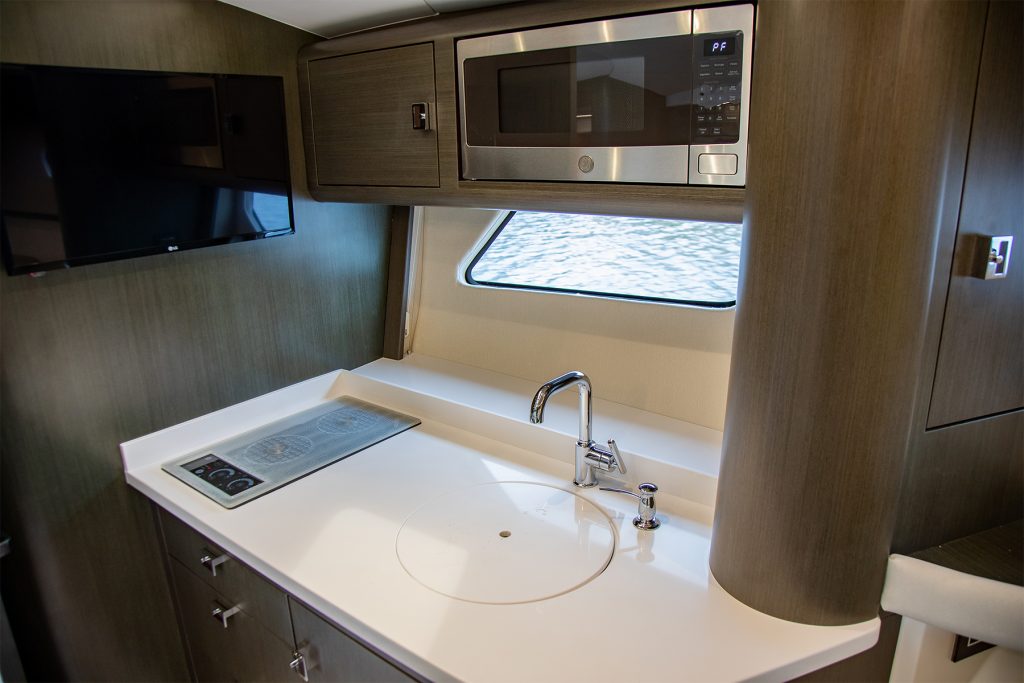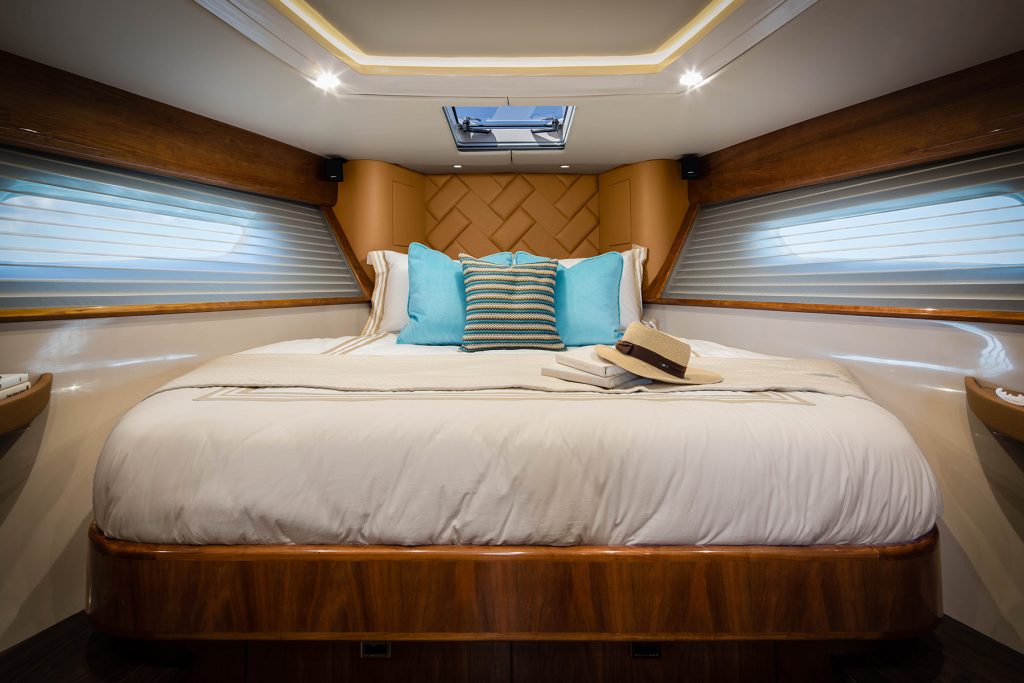 By all accounts, owning an Intrepid is an experience from start to finish that is unparalleled in the industry. From the initial design process and the consistent updates throughout the building of your boat to the completion and extensive customer service, it's clear why so many savvy boaters choose Intrepid.