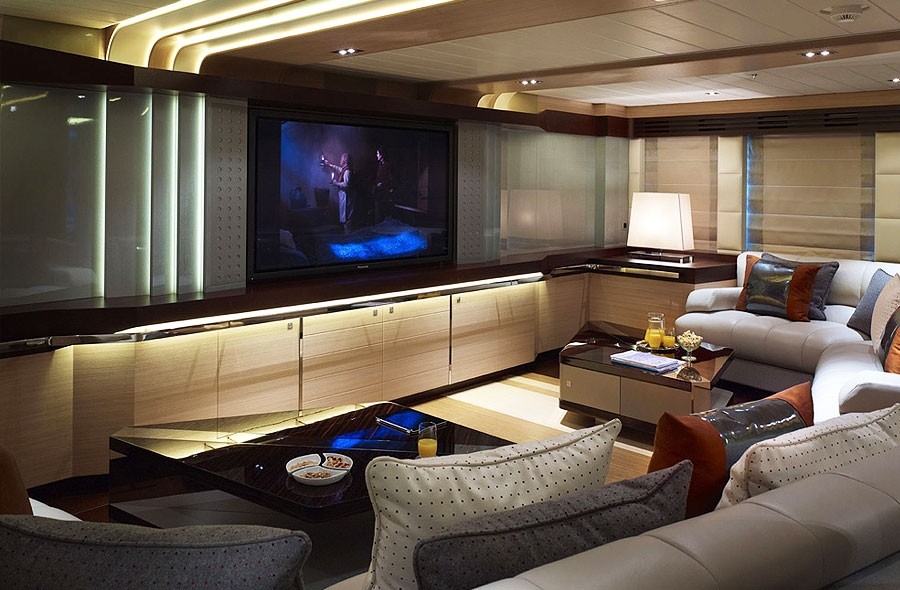 When the founder of a world renowned shipyard retires and commissions a yacht to be designed for the private use of his family, you know the results are going to be extraordinary.
That's exactly what happened when Frans Heesen, former owner and founder of the Dutch shipyard Heesen Yachts, commissioned the eighth vessel in Heesen's award-winning 47 meter class of yachts. The resulting masterpiece, MY Lady Petra, was christened in April.
Mr. and Mrs. Heesen appointed Bannenberg & Rowell to design the interiors of their new yacht. "Designing a yacht for someone who has built his shipyard into an industry-leading force is an honor and, at the same time, a great responsibility," states Dickie Bannenberg. The décor chosen was inspired by such diverse sources as 20th century industrial Dutch design, geometric studies and industrial components.
With a cruising range of more than 4,000 miles, Heesen Yachts Lady Petra has the largest possible volume while remaining under the 500 GT threshold. The design created by Omega Architects features spacious decks on three levels, a full-beam media lounge, and a luxurious master suite that occupies the entire aft half of the upper deck. Multiple guest cabins offer the Heesens plenty of space to take their numerous grandchildren along as they sail into a well-deserved retirement.
"Designing a yacht for someone who has built his shipyard into an industry-leading force is an honor and, at the same time, a great responsibility."
Dickie Bannenberg
Bannenberg & Rowell