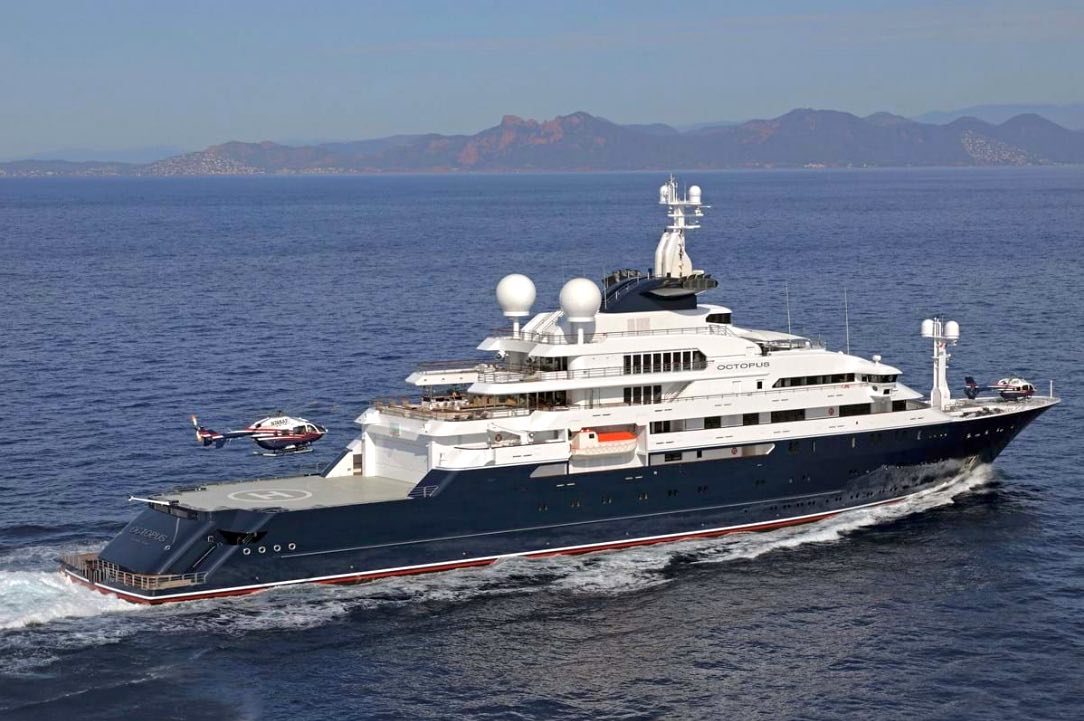 Paul Allen was a business magnate and philanthropist best known as the cofounder of Microsoft alongside his childhood friend, Bill Gates. When he died in 2018 he was ranked by Forbes as the 44th wealthiest person in the world. After his death many of his iconic and extravagant belongings went up for sale, such as the world's largest aircraft built by his aerospace company Stratolaunch to put satellites into orbit, his two-seat UB model Mig-29 jet fighter, and his beloved Octopus, a superyacht of enormous proportion.
Octopus in Numbers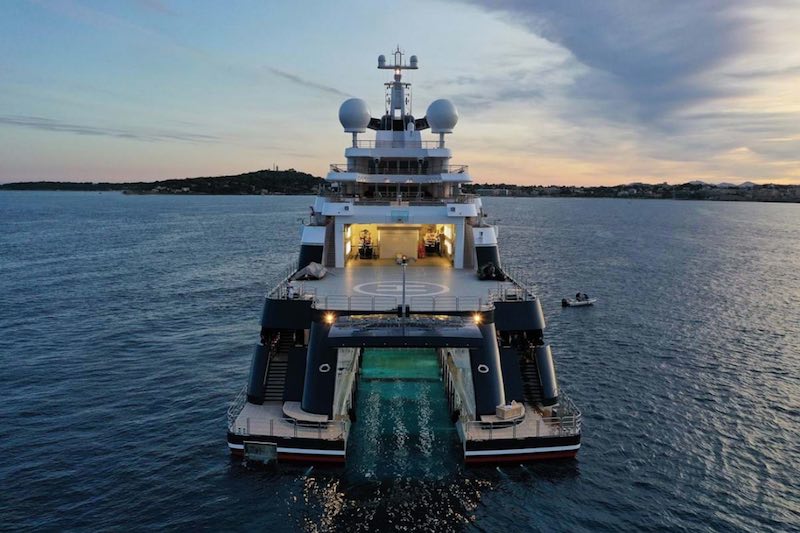 Built in 2003 by the German-based shipyard Lurssen, with its 414 feet, Octopus was the largest yacht in the world. In 2021, it doesn't make it in the top ten, but it's still considered one of the heaviest with its almost 10,000 tons. Octopus can hold 26 guests accommodating them in 13 cabins (suites) and 63 crew members in 30 cabins. Eight diesel generators power two electric motors providing six megawatts allowing Octopus to cruise 12,500 miles at 12.5 knots on a single tank of gas.
More Than A Yacht
Fraser and Burgess, the two top yacht broker companies in charge of the sale, listed it for $325,000,000 which seems a pretty high price considering it was built in 2003, but Octopus is one of a kind. Its timeless exterior makes it more appealing than many of the new exotic yachts, and it's a pleasure yacht and an expedition boat as well.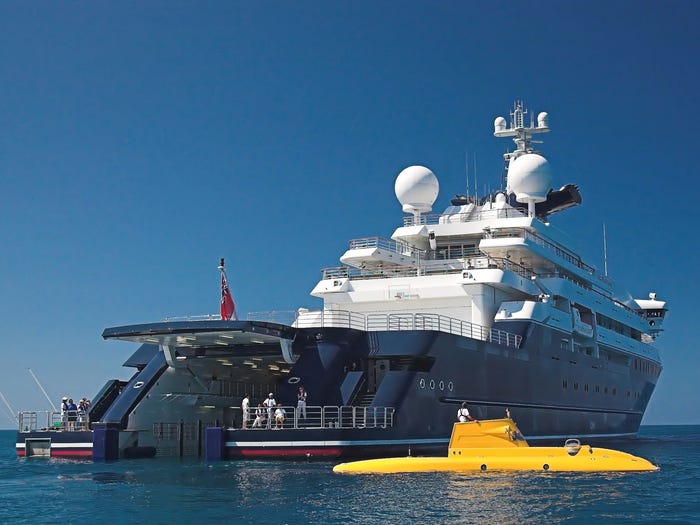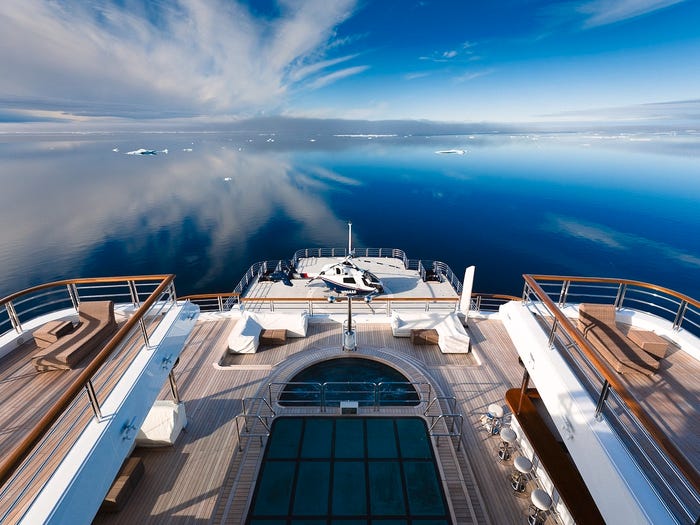 Burgess confirms that Octopus handled many rescue missions and research trips, for example in Antarctica and the Arctic, thanks to the Ice-class 1A, and in the Philippines where a WWII battleship's wreck was discovered.
Where Octopus shines like no other is in the interior design and additional toys.
Interior Design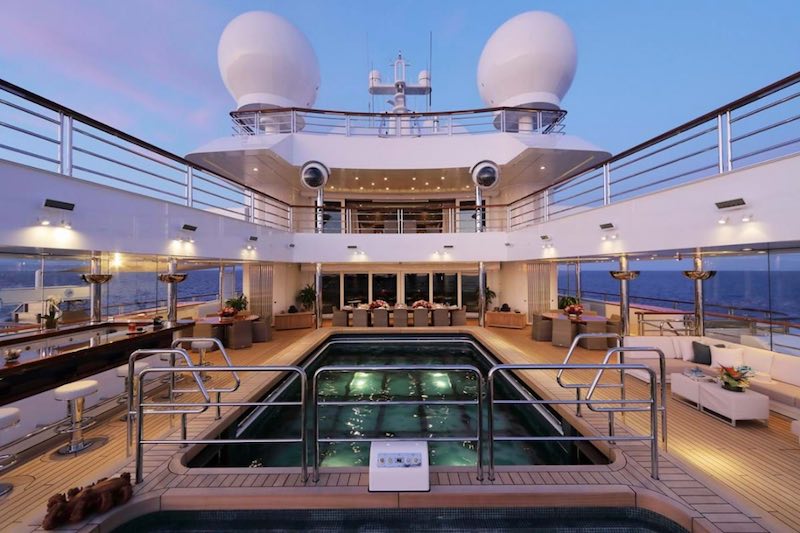 Seattle-based designer Jonathan Quinn Barnett of JQB Design realized Allen's dream to put together "all my passions in one moveable feast." The yacht is equipped with a large pool that can be turned into a dance floor due to a retractable glass system. Many celebrities and musicians like Mike Jagger, Bono, and Johnny Cash have recorded their music in the yacht studio. While a gym, a movie theater, a bar, a library, a glass-bottomed underwater observation lounge, and a dive center with a hyperbaric chamber are available to guests, an entire deck is reserved to the owner featuring a lounge with a full bar, dining area, jacuzzi, and a private elevator.
Additional Toys
On the rear of the boat there is a large floodable well-deck with a yellow submarine called Pagoo, which can hold ten people for an eight-hour adventure diving as deep as 1,000 feet. Additionally, the superyacht houses a remotely operated vehicle that can dive thousands of feet deep, the ship's primary boat also known as Man Of War, a landing pad, a huge helicopter hanger with two helicopters, and a basketball court.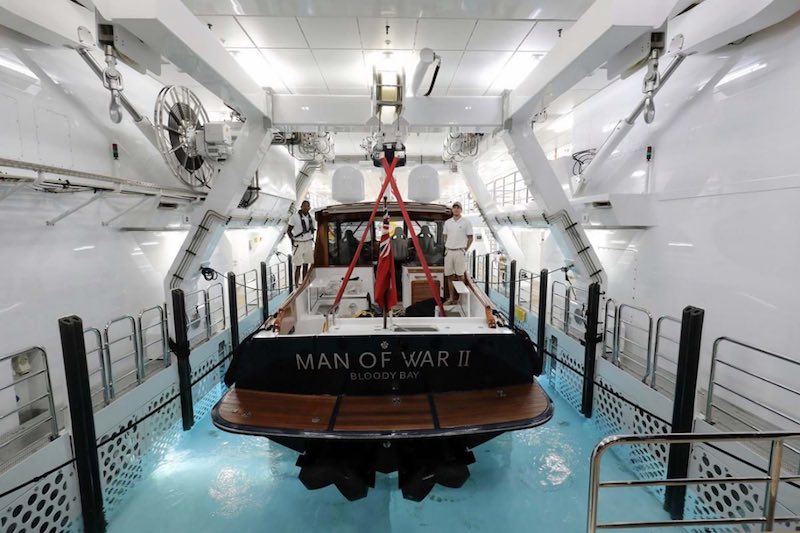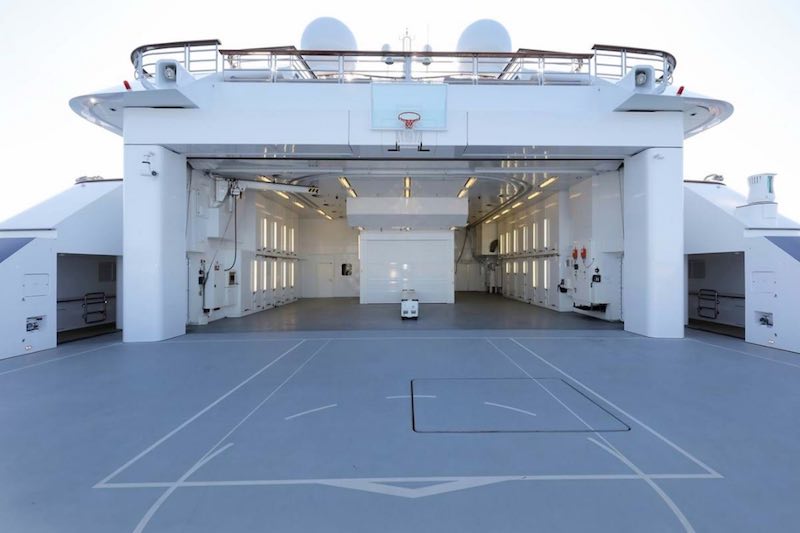 In his 2011 biography Allen referred to Octopus as "less a Bentley than a Range Rover," adding that it "has realized every mission I had in mind for her." The next Octopus owner will not only buy the superyacht but also the iconic allure and history that comes with "her."
View the renowned world-class cruiser in this video.