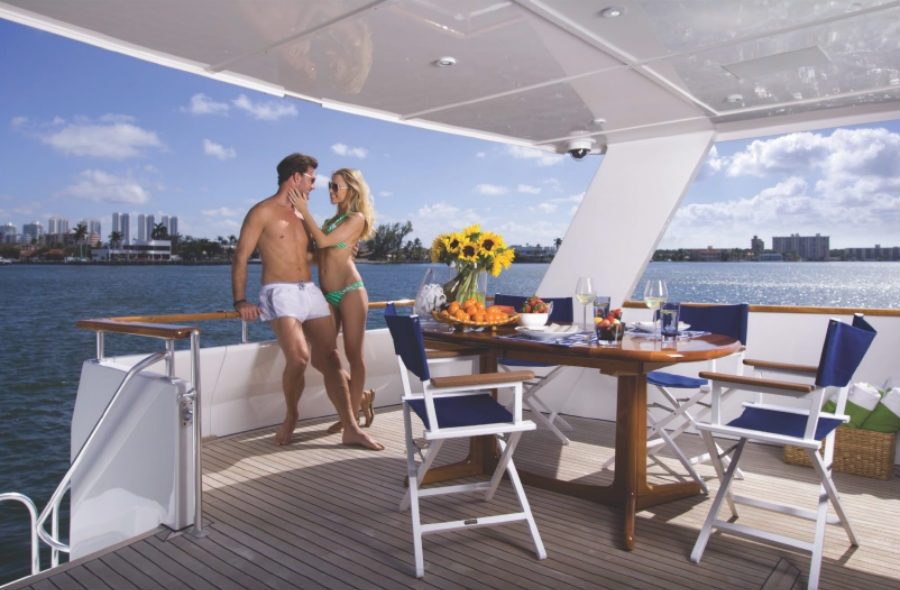 Experience Life Aboard a Luxury Yacht From the Florida Keys to the South of France.
Luxury Day Charters offers Half or Full Day charters mainly out of South Florida, with capabilities to secure a Day Charter anywhere around the world. LDC assists with every detail to ensure an amazing experience at sea for: Family events, Birthdays or other celebrations, Corporate events, client entertaining. Whatever the occasion may be, or no specific occasion at all!
This is a perfect choice when one may not be able to afford the time or money to go off on a week-long charter and is the perfect option for a boat buyer to "try before you buy" and experience a particular brand or style of yacht to determine what type of yachting best fits their particular needs.
A robust fleet of yachts ranging from Vintage Classics offering a nostalgic seagoing experience to Modern and Sleek floating nightclubs, Luxury Day Charters offers yachting experiences appealing to all budgets.
With over 10 years experience in the yachting industry, LDC is a premier independent company specializing in yacht charters of 7 days or less. Covering South Florida and beyond, we provide access to world-class, high-end, luxury yachts for corporate and private clients, single day events or yacht vacations.
Luxury Day Charters Coporate Clients
Corporate clients include: Outback Steakhouse, Indianapolis Colts, Ameriprise, Mars/M&M Candy Company and many exceptionally satisfied private clients.
LDC welcomes the opportunity to earn your trust and deliver the best service in the industry. For information about Luxury Day Charters or to book your Luxury Day Charter visit: http://luxurydaycharters.com.