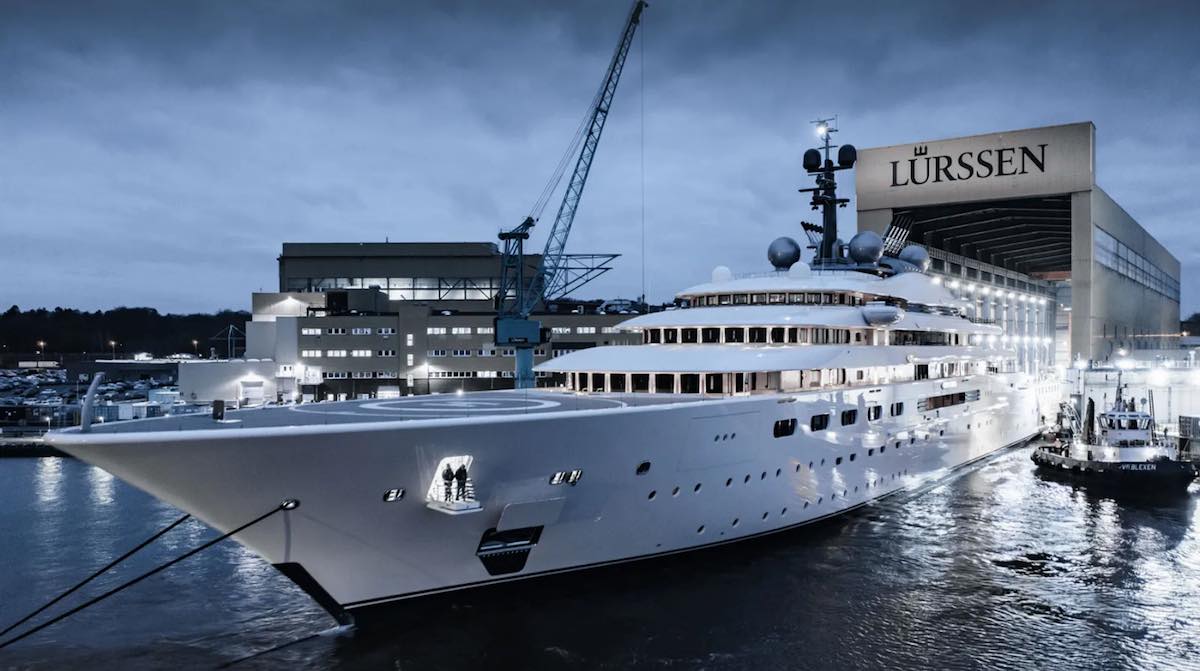 German luxury yacht builder and shipyard, Lürssen Yachts, launched its newest superyacht, Blue, on July 2nd. Officially the world's fifth largest superyacht, Blue set sail from Lürssen's shipard in Bremen after passing two sea trials in June. Blue measures in at a stunning 160 meters (525 feet) and has embarked on her maiden voyage to her final destination in the Mediterranean Sea, where her new owners will meet her for her first season.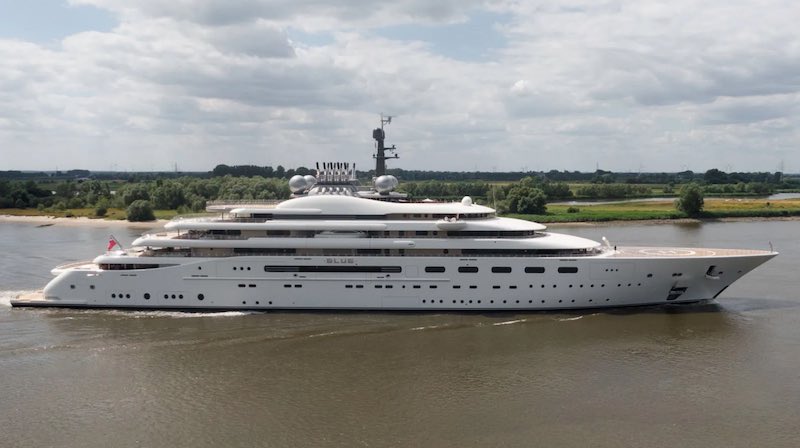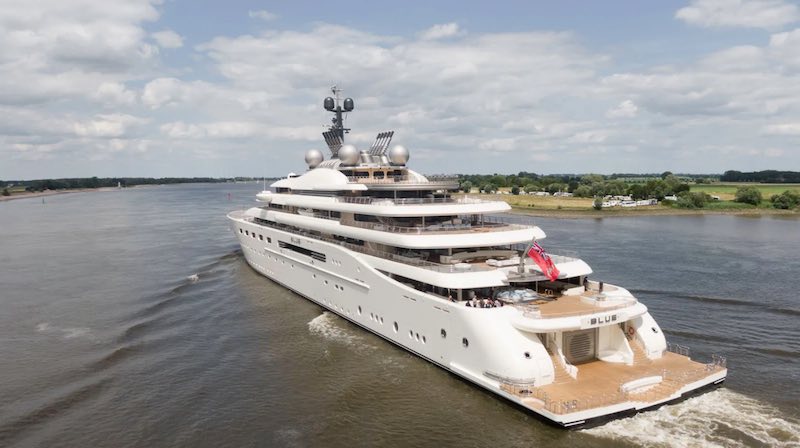 Founded in 1875, Lürssen is a German-based designer and builder of custom superyachts with an impressive repertoire, including Paul Allen's Octopus and Khalifa bin Zayed Al Nahyan's Azzam, the second largest private yacht in the world. The shipyard has designed 13 of the last 25 state-of-the-art superyachts, making them a leader in the industry and fully capable of delivering the latest in luxury, technology, and efficiency.
Operating under the name "Project Blue" during the designing and building process, Lürssen designed Blue to go green. Beautiful, sleek, and environmentally friendly, Blue is equipped with the most efficient and top-tier science and technology in the world. Powered by a highly efficient Diesel-Electric Hybrid Propulsion Concept, which was developed by Lürssen engineers, Blue houses two diesel engines driving two controllable pitch propellers with individual gearboxes. These are designed to operate under electric propulsion for slow speeds and to generate electrical energy at higher speeds. Separately, there is also an electric Azimuth Pod Drive.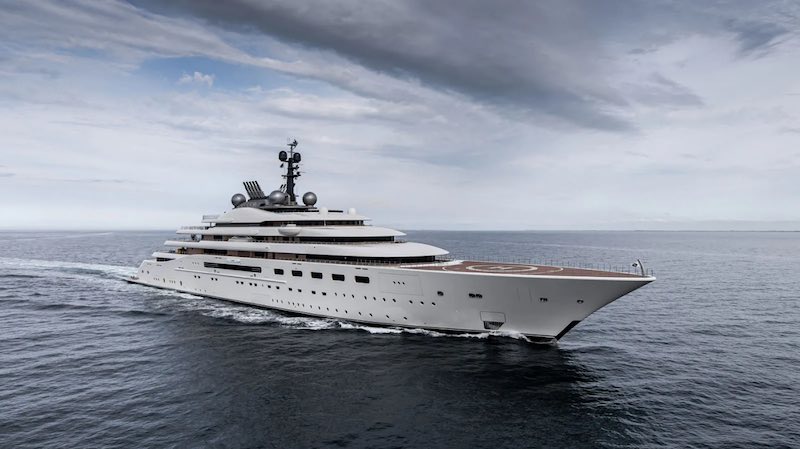 An advanced after-treatment system allows the superyacht to operate with less noise and vibration and reduce nitrogen oxide levels. Wastewater is treated on-board with a special membrane technology before being disposed of at drinking-water quality.
With an interior size of 14,785 GT, Blue also measures in at one of the largest superyachts in the world in terms of volume. The interior and exterior were designed by a team from Terence Disdale Design in tandem with Lürssen, resulting in an elegant, contemporary exterior and traditional interior. Lürssen has not released exact details of the interior, but it is sure to feature the latest in luxury amenities and enough lounges and cabins to host the most exclusive guests.
The superyacht also features two helicopter landing pads — one large helideck at the bow and one smaller helipad located aft — as well as four upper decks with an entertaining area, a swimming platform with a beach club, and forward stateroom balconies on both sides.