Limitless vehicle designer, Timur Bozca, has VISION. But it's more than a little extra perspective. He doesn't simply sit back, close his eyes, and imagine a future that does not yet exist. Oh no, this vision is different. It is divination drawn from the cosmos. It is a journey without limits, without compromise, without boundaries. Bozca lives, works, and breathes on another level of existence, and he brings his creations and his imaginations to our reality.
The Turkish designer behind Bozca Design Ltd. works in all vehicle sectors creating next-level transportation for tomorrow, the day after that, and the day after that. Bozca has considerable experience in automotive and transport design with a specialty in digital modeling. His award-winning studio is one of the most exciting and rapidly growing portfolios of next-gen superyachts. Bozca Designs' long-awaited concept, Esquel, has finally entered into earth's realm.
We sat down with the designer to get some insight into his ethereal vision for the Esquel expedition yacht, where he draws inspiration from, and what we can look forward to in the coming years.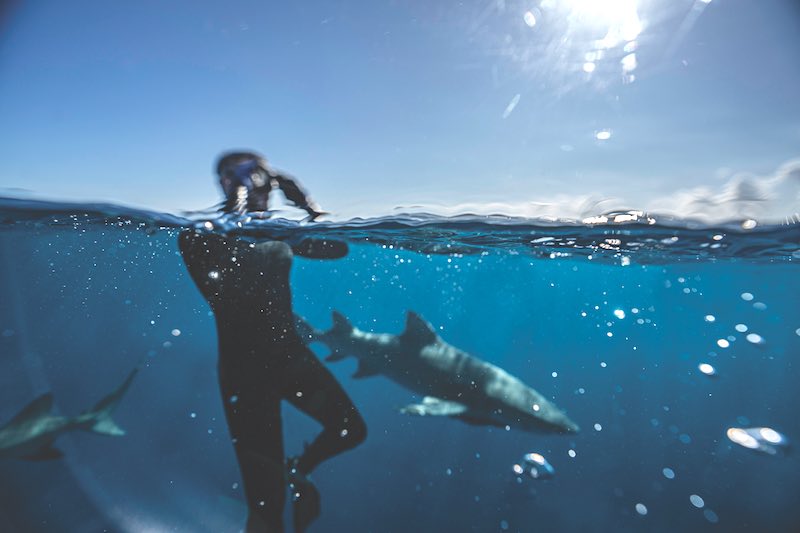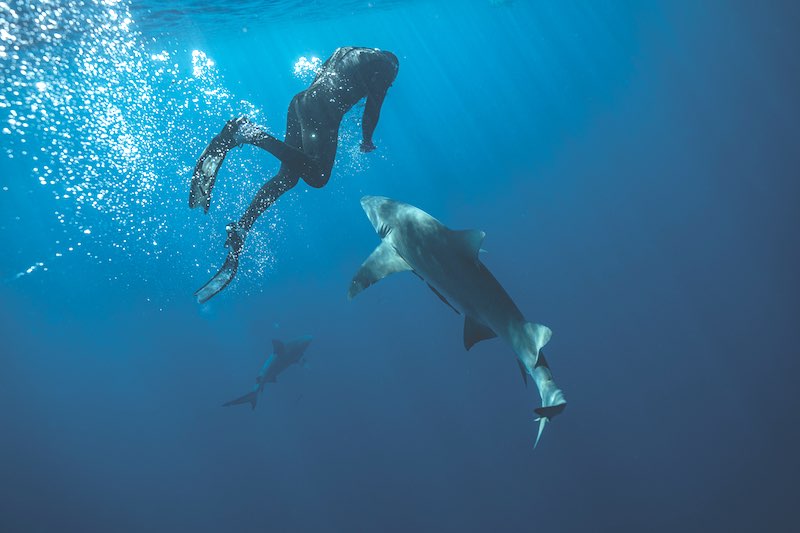 Jetset: First, let's talk about Esquel, Oceanco's project in collaboration with Bozca Design, stylist Gina Brennan, Lateral Naval Architects, and Pelorus.
Bozca: Esquel represents a new revolutionary type of multi-purpose superyacht. It is a state-of-the-art 105-meter diesel-electric motor yacht, both an expedition vessel and a sophisticated superyacht. As the exterior designer of Esquel, our inspiration was a space rocket. The exterior is one single cohesive form designed to embody simplicity and strength. While her lines are stately and chic, she is a no-nonsense high-tech go-anywhere vessel that can sail from the Caribbean to the Mediterranean, through the Arctic Circle, and back around again. We also conceived Esquel as a vessel for people who are passionate about marine life and highly keen on exploration studies. There is an option to create reef farms (onboard) to contribute to the preservation of natural sea flora. Esquel can also investigate the atmosphere, the ocean, and the seafloor. A test facility for clean marine energy can be on board for marine suppliers to test fuel cells or deploy other emerging technologies in real-world environments. The exterior design works seamlessly with the interior design. We wanted aa maximum number of exterior views from the interior, so we have incorporated large windows and skylights.
Jetset: What is your definition of a true designer?
Bozca: A true designer is the one with unlimited imagination; they create the non-existent. Designers nurture their vision with the experiences and, subsequently, create solutions through design by considering human factors, technology, and aesthetics — as we did in the collaboration for Esquel. It is very important for designers to have an active life to increase their senses: touching, seeing, hearing, smelling, tasting, and learning to maximize their vision. Thus, they can eliminate the limitation of their imagination and maximize their creativity.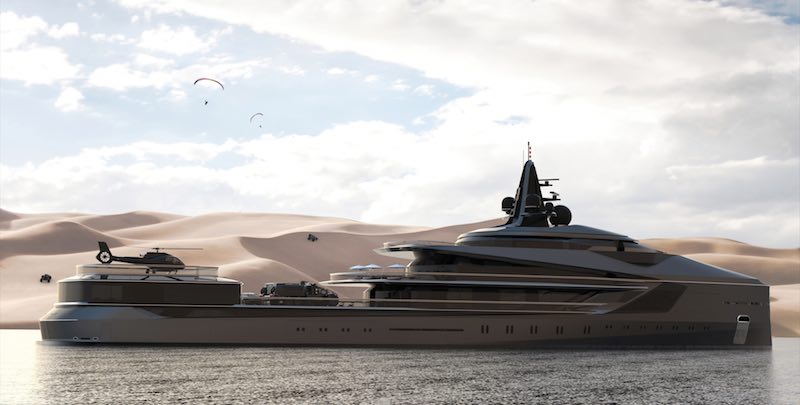 Jetset: What is the story behind your slogan Limitless Design?
Bozca: I have an artistic family — my father is an architect, my mother is an artist-painter, and my sister is an interior designer. Thanks to this and my curiosity, I was surrounded by the utmost creative atmosphere. Then, while studying at university, I started to work on freelance projects such as wine bottles, furniture, advertising campaigns, and websites. I officially started my career as a car designer and then moved into helicopters and architectures; naturally, for me, yachts followed. I prefer to work in harmony to reflect all these experiences into a single form. That's why I never limit my creativity in a single industry, and I believe this is making us limitless in our field.
Jetset: Tell us more about your inspiration series.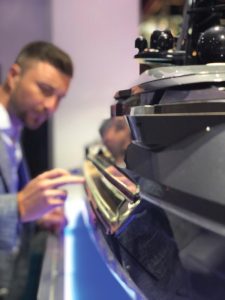 Bozca: The series observes inspirational animals, structures, and plants to apply their look, moves, and character into superyacht design. The focus on nature reflects my own passions, and the latest series promises to take this even further. As a self-proclaimed nature addict, I believe that some of the greatest sources of innovation can be found in the surrounding environment. Nature is the world's most effective designer; millions of years of evolution have created some of the most sophisticated and efficient design solutions.
Jetset: What are your current and future projects?
Bozca: We are currently working on a wide variety of projects, from a blend of submarine and boat to a mega-ship conversion, a hydrogen yacht, and a 5-star ski hotel. We have a plan to build revolutionary yachts, floating villas, and eco-villages implemented by our own companies through the innovative features we have determined in the future.
The plans for the Esquel expedition were revealed at the Dubai International Boat Show in 2019. The ultraluxe superyacht has a strengthened hull, Polar classification, a top speed of 16.5 knots, and a cruising range of 7,000 nautical miles, making it a multifunctional resource for exploring the world. To further solidify its expedition potential, the boat can carry two submarines, a land vehicle, motorbikes, water toys, and a helicopter — all for land, sea, and air exploration.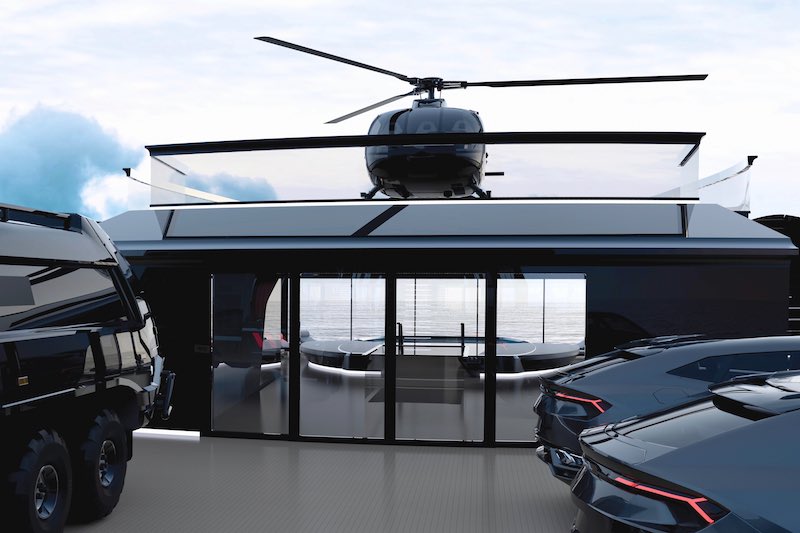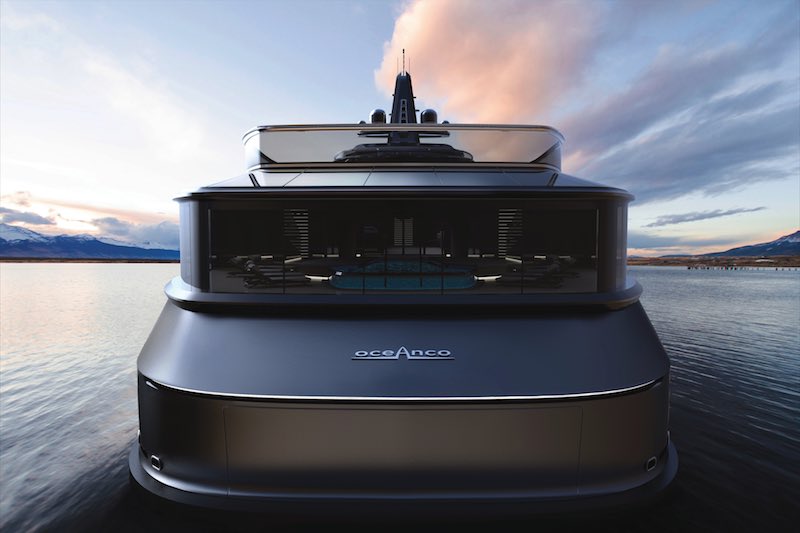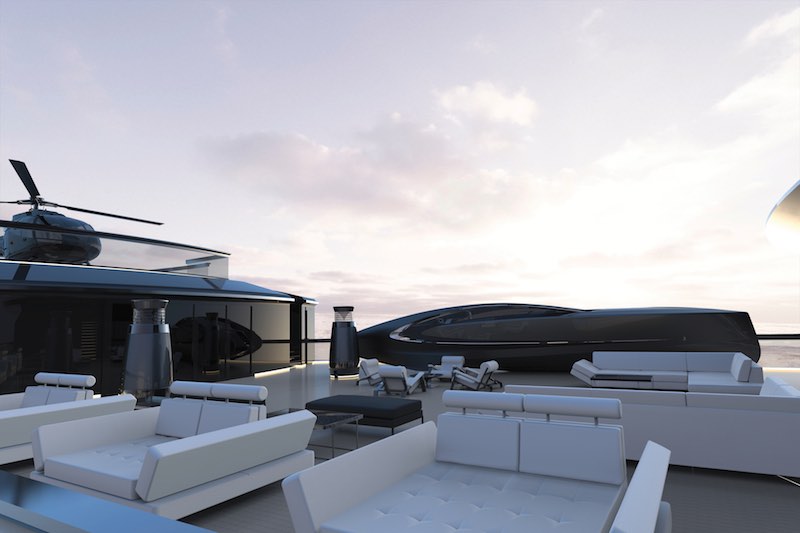 Design features include an aft deck glass superstructure with an indoor pool/beach club area, a wellness designation, and panoramic views. Interiors are geared towards "depicting the life, influences, and home of a young explorer," said interior stylist Gina Brennan. "It features an eclectic mix of antiques and artifacts collected on his/her travels."