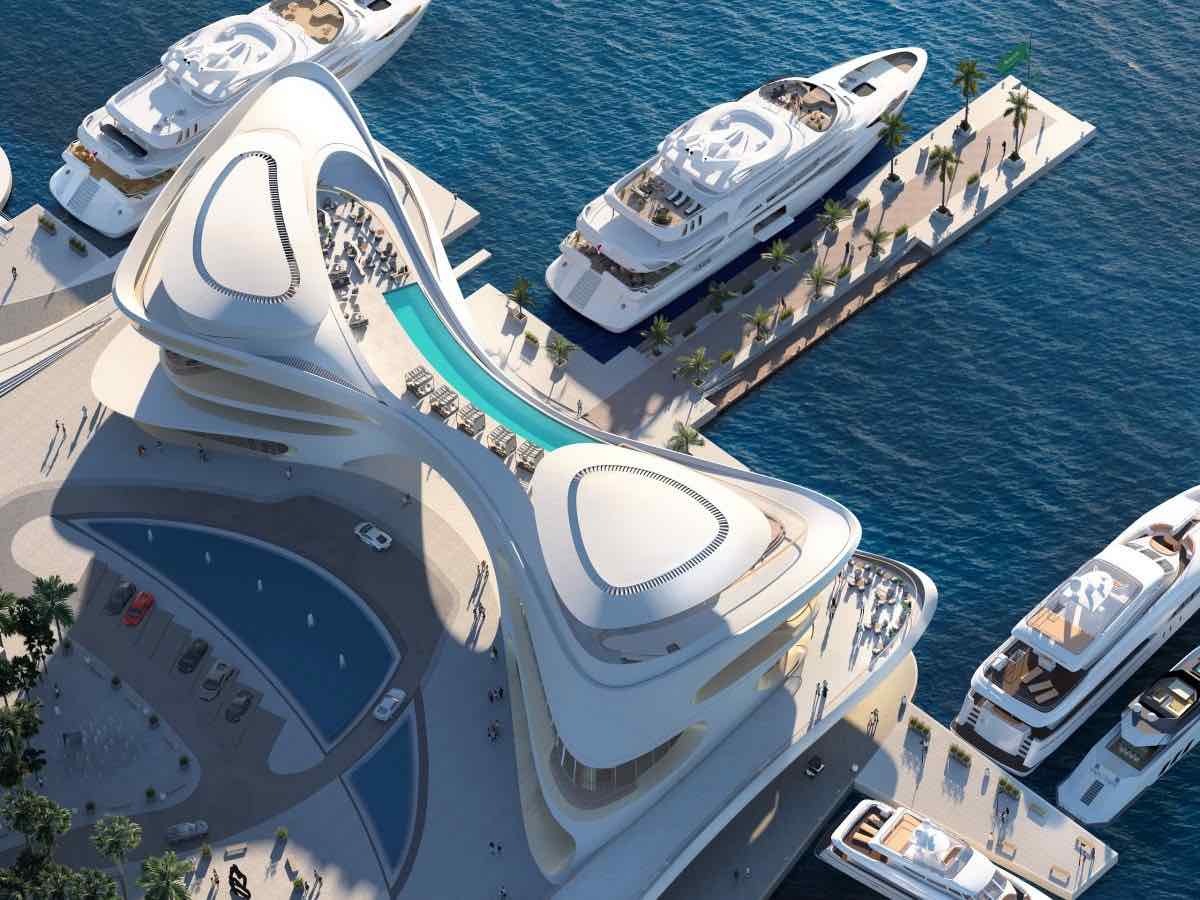 Rising with the swaying waves along the northwestern shore of the famed Red Sea in Saudi Arabia, AMAALA is being built as an exclusive upscale travelers' destination that will facilitate life-changing experiences.
Scheduled to be completed by 2024, AMAALA'S innovative Triple Bay Yacht Club encompasses a holistic framework to wellness and is focused on three main cornerstones: health and activities, arts and entertainment; and the sun and beach-marine lifestyle.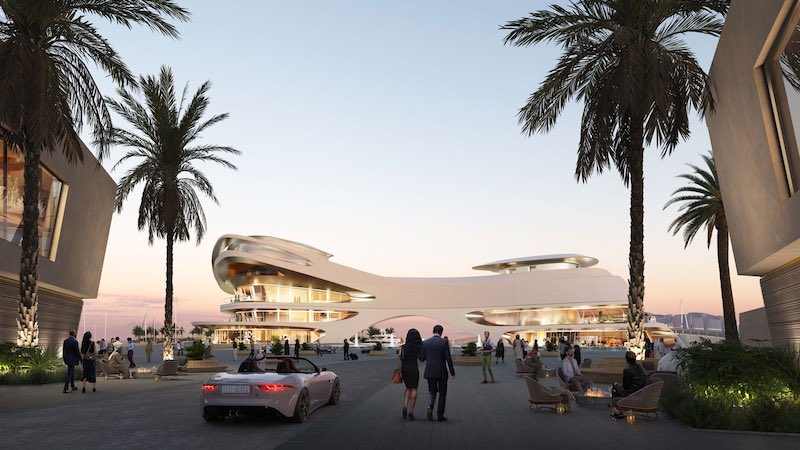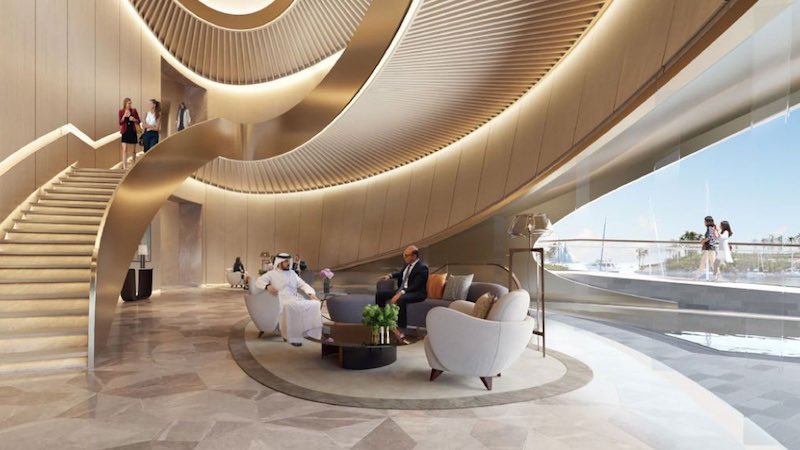 Grandeur and imagination are often linked with places like Dubai, Qatar and Saudi Arabia, and this Saudi backed Yacht Club is no different, seamlessly following the natural slope of the exotic sea and surrounding landscape. The ultra-luxurious development and design will rank among the top yacht facilities in the world, on par those in Monaco and the Caribbean. The project is set within the Triple Bay Marina of the Prince Mohammed bin Salman Nature Reserve.
Designed by renowned global architects HKS, the 7,900 square meter yacht club is set to become a comprehensive full-service concierge-style marina with a total of 120 berths for superyachts up to 130m in length, as well as a broad range of amenities for their captains, and entire boat crew. Furthermore, there will be eight magnificent resorts with over 1,300 hotel rooms.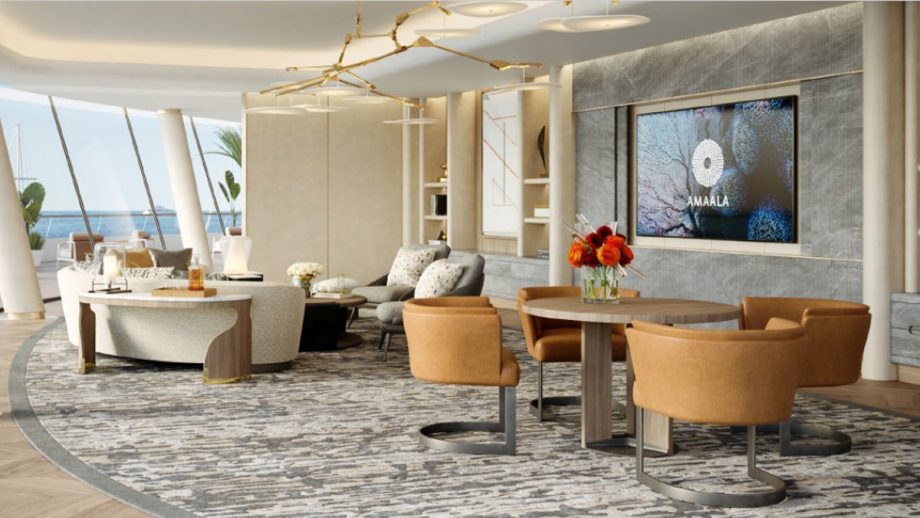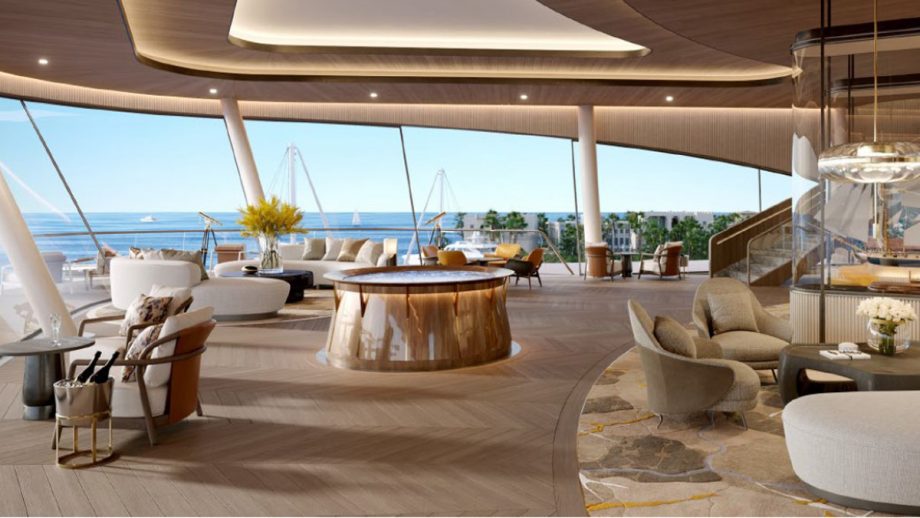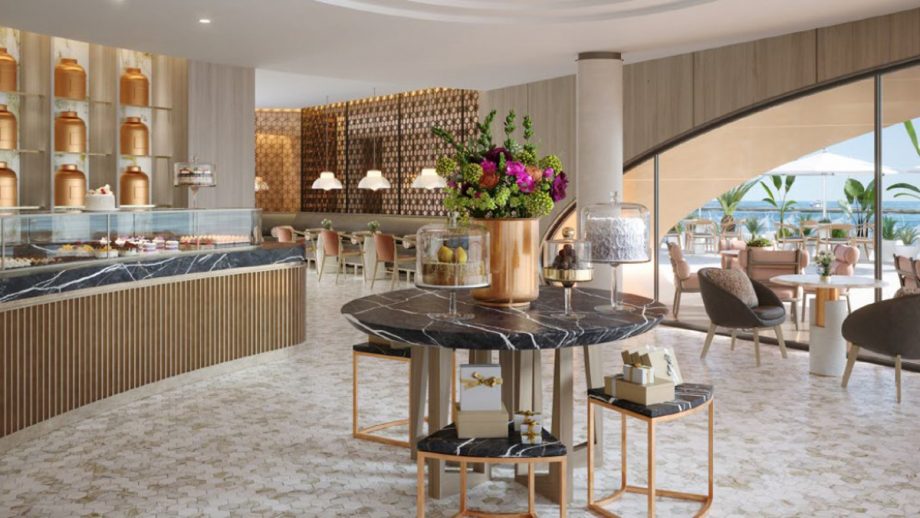 Upon entering the yacht club, maritime guests can take a transport-lift out from the water's edge to a private sky deck complete with bar and lounge area. In addition to the opulent sky club, Saudi Arabia's marine masterpiece will feature numerous dedicated rooms for parties, high-end shopping, world class dining, live music and entertainment, and a massive theater. As a tribute to the yachts that will anchor there, HKS also created the clubhouse with a state-of-the-art infinity pool resembling an aft deck. This landmark structure will connect the divide separating the land and sea, allowing modern seafarers to experience the pleasures of both land and sea under one roof.
Vast and futuristic, this Red Sea compound will provide guests with an elegant home away from home in which they can choose to rest, party, or participate in a calendar of yachting and other nautical events. Surrounded by the natural elements, Arabic heritage, and supported by a supreme dedication to sustainability, AMAALA strives to become a center for luxury yachting on a global scale.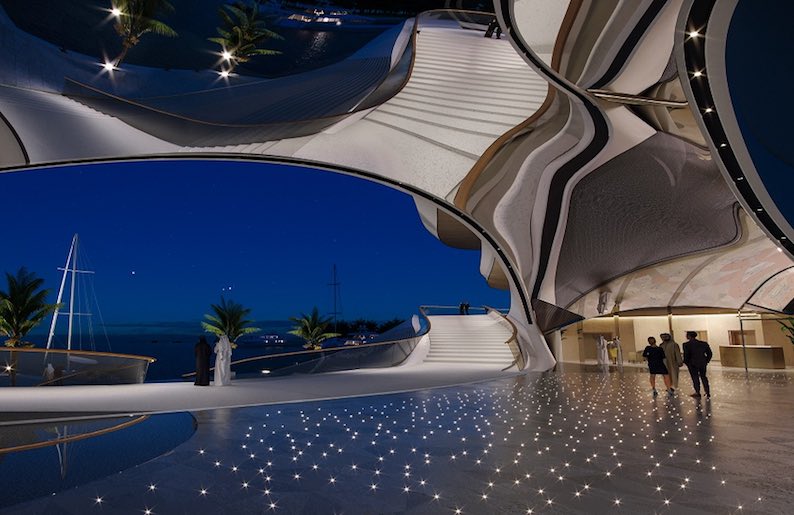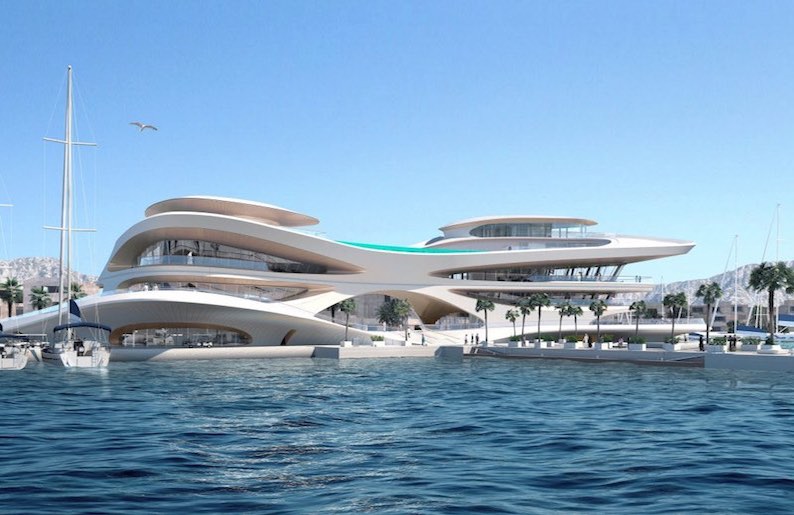 AMAALA is indeed one of the crown jewels of the "Saudi Vision 2030" infrastructure project and is essential to the Saudi Kingdom's goal of becoming a worldwide tourism powerhouse. Once fully operational, AMAALA will provide over 50,000 local employment opportunities and an estimated $3 billion in GDP to the Saudi Arabian economy.